Have you finalized your customer service game plan for this holiday season? For eCommerce store owners, this is the busiest time of year. Meeting the needs of customers over the next couple of months may be challenging, but you don't have to let the uptick in business affect shoppers' experiences.
Starting with Black Friday and lasting until the new year, your customer service quality is the one metric that can either make or break your holiday success. How you manage your customer relationships — from pre-purchase questions to shipment tracking and returns — can determine whether a first-time buyer stays a one-time shopper or becomes a loyal customer.
So what can you do to drive people back every year? Keep reading to find out some of the best practices for offering excellent customer service during the holidays.
Train your team
A team is only as strong as its weakest member. So during the holiday season, every member of your team should be ready to answer any questions that come their way — and quickly.
Whether someone has been there for six months or six days, everyone should get the same training to make certain that procedures and information given to customers are consistent.
Set clear roles
If you're working with a small team, there may be overlapping roles. This might not be a problem during slower times of the year, but it can lead to confusion and reduced efficiency when your team gets really busy. Take the time now to clarify areas of responsibility and make sure that customers are directed to the correct person to answer their questions.
Here are a few ways you can clarify roles:
Create written job descriptions for your team members
Outline each person's roles and responsibilities and give them a title that's descriptive of that role (e.g. Shipping & Returns Manager, Inventory Supervisor, etc.).
Use a training manual
Whether you're hiring new help for the holidays or refreshing your current staff, a training manual can make everything more consistent. Even something as simple as a one-page checklist can go a long way.
Create or update internal documentation
In the same way that you provide customers with FAQs, you should provide your team with written standard operating procedures (SOPs). These should cover your company's policies as well as technical details and troubleshooting tips for software and accounts that staff might need regular access to.
If you already have documentation in place, now is a great time to update it. In the days leading up to the holidays, spend time reviewing discounts, product features, return policies, and workflow processes. Think about potential questions from customers and prep your team with updated documentation so they can give helpful answers.
Direct customers to the right team members
Use a contact form on your site to direct shoppers to the correct person based on their specific question. Even listing department contact email addresses on a "Contact Us" page is helpful. Shipping questions? Ask Josey. Pre-purchase questions? Ask Mark. Making sure that customers get to the right person the first time means faster service and a more focused staff.
Hire temporary workers
How has your team fared during the past holiday seasons? If there were times where a pair of extra hands (or two) would have been great, consider hiring temporary workers this year.
During crazy holiday rushes or successful sales, seasonal workers can help you get orders out on time and avoid shipping delays. These workers can also help you free up time to focus on your business as a whole.
An influx of sales isn't the only thing you should prepare for during the holidays. Shoppers looking for the perfect gift will have dozens of questions and requests, and you'll need people to answer these questions quickly.
Don't wait until you're knee-deep in online inquiries to think about hiring extra help. Instead, start searching before the holidays are in full swing. This way, you'll have time to bring them up to speed and give every shopper the great customer service they deserve.
Get ahead with detailed FAQs
As much as you'd love to answer every question from your customers, you simply don't have the time (or the ability) to do so. Instead, direct all customers to an FAQ page to make the most of your time.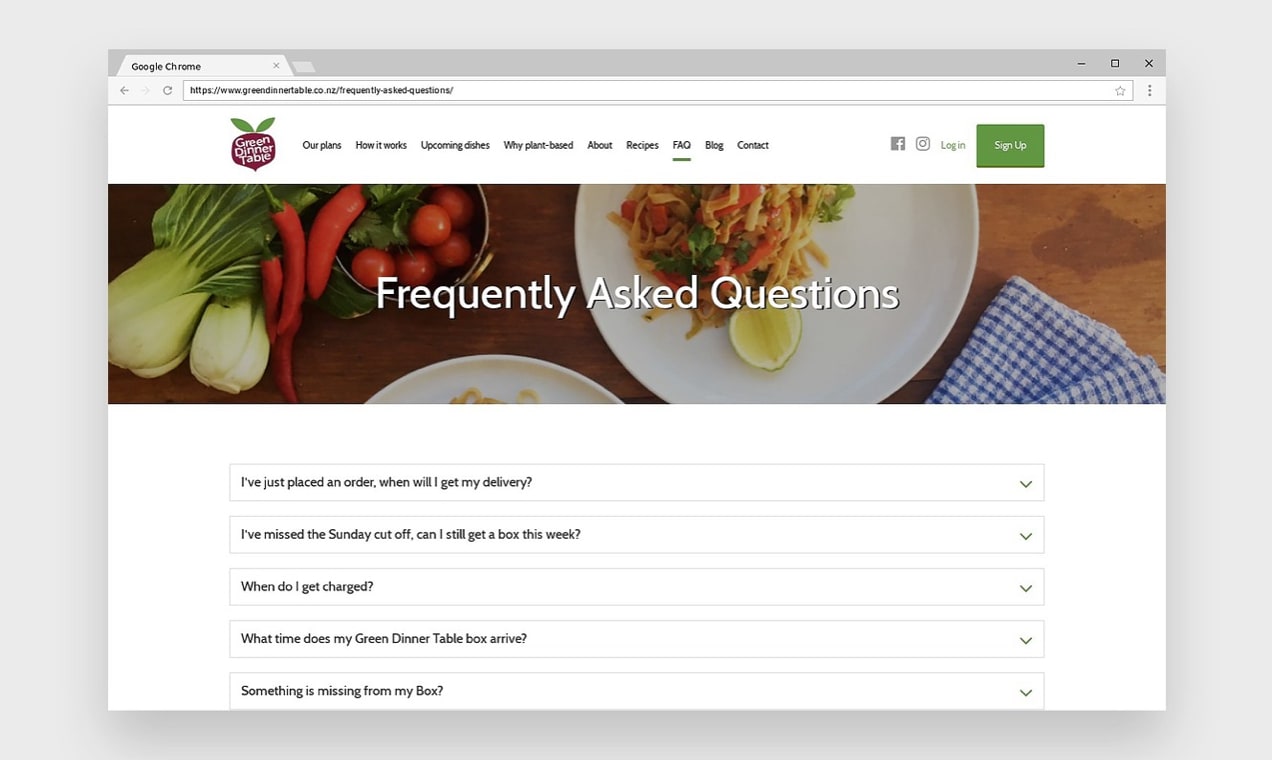 At a loss for what to include on your FAQ page? Try using the following:
Social media: Use your social media accounts to take polls and ask followers what they want to know about your shop.
Email newsletter: Encourage shoppers to respond to your newsletter with any questions they may have. Since these people already shop with you regularly, it can give you insight into things that even existing customers are unaware of.
Your sales or customer service team: Ask your staff to write down the questions they seem to get again and again. Have them keep a log on their phone or near their desk so they can write more as they think of them!
Competitor FAQ pages: See what questions your competitors are answering on their FAQ pages and decide if doing the same would be helpful to your customers, too.
You'll also want to take time to beef up your product descriptions. Detailed product descriptions will answer customer questions before they even ask them. Include information about the product, what it does, how to use it, and any other essential information.
Provide various contact avenues
Providing customers with multiple ways to get in touch will help shoppers feel more confident when purchasing. They know that if something goes wrong, they can contact a real person to get answers.
Put your contact information in a prominent place on your website. Many owners create "Contact Us" pages that list the different ways shoppers can get in touch. Or you can:
List your customer service phone number on the top or in the footer of your site.
Use a contact form on a "Contact Us" page or in the footer.
Use social media direct messaging (e.g. Facebook Messenger) to answer questions.
Install a live chat widget or AI chatbot.
One of the quickest ways a customer can have their questions answered is by using a live chat or chatbot widget. The LiveChat extension gives shop owners the option to use tracking settings to see shoppers' cart details during a chat. You can give real-time assistance or encourage them to make additional purchases to secure a discount or free shipping.
Simplify your return/exchange process
As amazing as your products are, sometimes they aren't for everyone. There's nothing more frustrating than a store with a problematic returns and exchanges policy, so make it easy for shoppers.
Automate your return/exchange process with the Returns and Warranty Requests extension. Instead of shoppers needing to contact you directly, they can go through the entire return process from their user account.
Depending on the kind of merchandise you sell, you might decide to offer warranties on products, too. You can both add and manage warranties from your dashboard and clearly outline how long the warranty and return period lasts. Letting people know in advance how long they have to return products will cut down on any misunderstandings.
Inform customers of order status
Help customers know where their items are in the fulfillment process. Many customers order products in hopes that they'll come before a specific date, so regular updates are vital to put their worries at ease.
For starters, you can use an order status manager to send shoppers new emails when the status of their order changes. If you run an eCommerce shop that sells custom guitars, for example, you can add statuses for staining or engraving. In addition, you can send follow-up emails to let people know where an order is in the process and whether or not it's been shipped.
Send welcome emails
Never underestimate the power of a simple welcome email for new customers. While returning customers may already be familiar with your five-star service, new shoppers have no idea what to expect. Get off on the right foot with welcome and follow-up emails after they've made a purchase.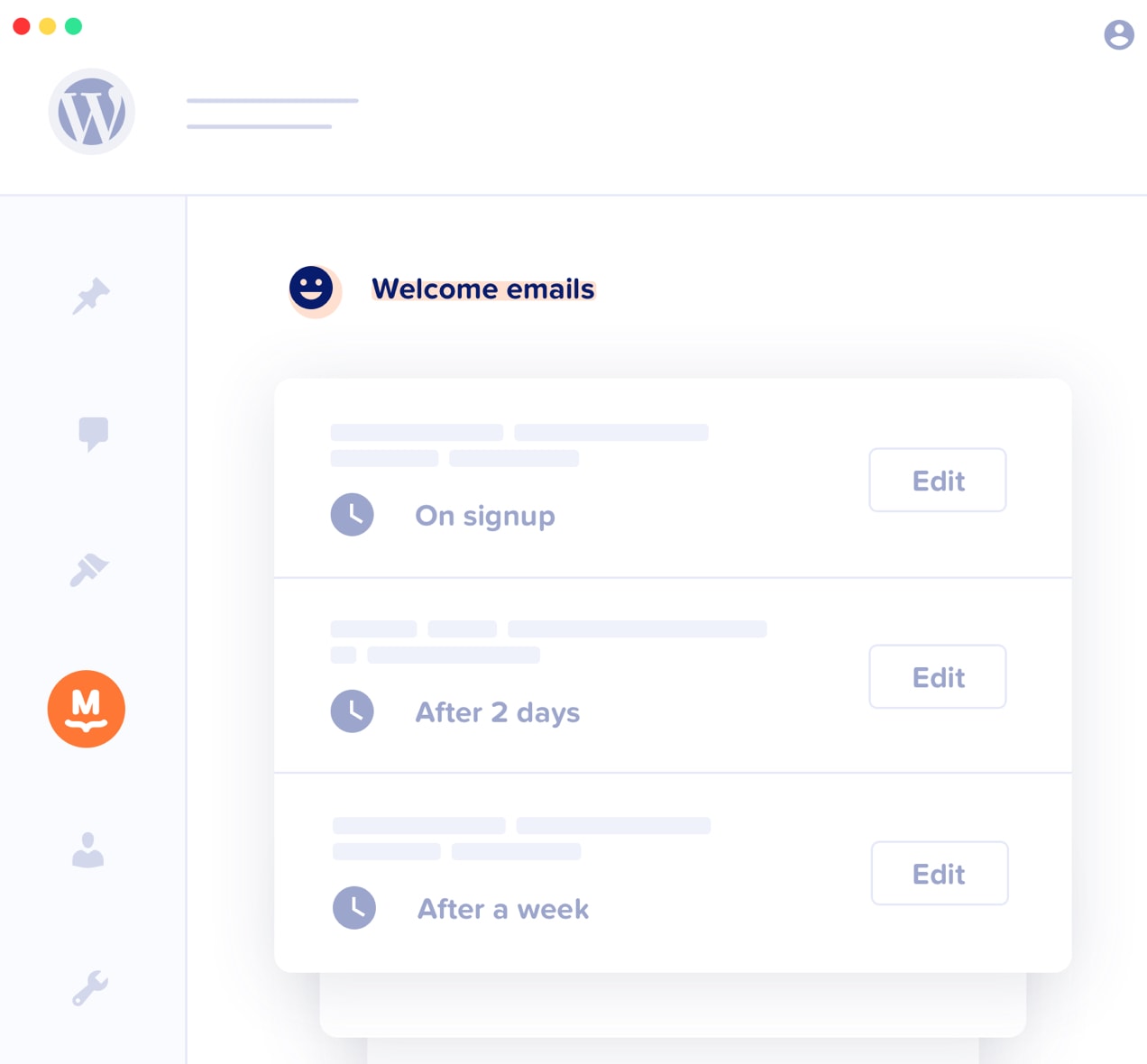 The MailPoet extension enables store owners to design eye-catching emails. Quickly incorporate your logo, color palette, and relevant business information. You can also personalize messages depending on the purchased product and schedule emails to go out when orders are finalized.
Cater to holiday shoppers
While working out your customer service strategy, think about what will benefit them the most this holiday season. Consider the following:
Offer gift wrapping
For busy shoppers, gift wrapping might be just what they need to simplify their holiday gift buying. WooCommerce Product Add-ons lets you add gift wrapping, personalized notes, and any other custom option you can dream up. You can charge flat or percentage-based fees for your add-ons, or offer them to your customers for free.
Sell gift cards
Some shoppers might want to purchase gift cards for the more picky members of their families. With WooCommerce Gift Cards, customers can:
Schedule their gift card delivery.
Add a personal message.
Send to multiple recipients.
Choose a gift card design to suit the occasion.
Publish a gift guide
If you have customers signed up for your email list, write up and send out a gift guide in the weeks leading up to the holidays. Post your gift guide on your blog and share it on social media.
Go the extra mile
With all the excellent customer service you've provided so far, you might be thinking that there's not much more you can do. But don't stop there. Go the extra mile to delight your customers and leave them with a lasting impression of your shop.
If you run a boutique store with handmade products, consider including a handwritten thank you note with each order. You could also include a surprise treat or a special card with a discount code for future purchases. They'll enjoy your product and feel valued as a customer.
Are you ready for the holiday rush?
Customer service is essential all year round, not just during the holidays. Even so, giving customers a memorable experience during the holiday season is one way to keep them coming back.
Your goal should be for every person to leave your shop feeling valued and respected. So take time to plan. Get all hands on deck and give everyone the training they need to do their job well. Don't be afraid to hire temporary workers to balance the load and create a great FAQ page to give customers the answers they need when they need them.
Keep your return process simple and give every order a little extra razzle-dazzle to make customers feel valued. Before you know it, January will be here. So do your best, provide excellent customer service, and watch your business flourish this holiday season.