You started your eCommerce business and it's taken off. Products are selling and customers need to receive it all. How are you getting everything from point A to point B?
Shipping can get frustrating fast. But it doesn't have to be a stressful experience. Having worked with thousands of store owners like yourself, we've seen the pitfalls both new and experienced businesses make when it comes to shipping.
We've collected the top seven things you need to give love and attention to when you're getting started with shipping to save you time, money, energy, and stress. Read on to find out what they are!
1. Your physical shipping and storage space
Just like weeding through the family garage, it's easier to leave the system you've had in place for months or years where it is. But revisiting your setup to find gaps in efficiency — or creating your new one with success in mind — is the key to getting orders out the door.
First, maximize your space. Everyone has a few consistently top-selling items. Keep them near your packing and shipping station for easy access. If these items sell all the time, find a way to pre-pack them.
Next, clearly label your storage area. Ask a friend or new employee to locate a product and get it to your shipping station ASAP. If they disappear for too long, ask where they got confused. You might decide on a new process to help yourself or employees quickly find a product.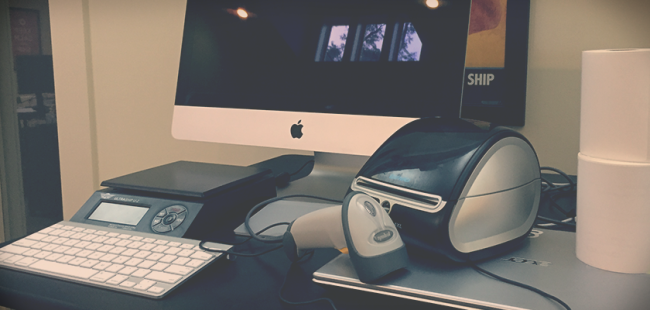 Now put frequently bought items in the easiest to reach places. Keep items that are frequently bought at the same time, like socks and belts, on the same shelves. Keep visibility clear. Use a labeling system on product bins that matches the spreadsheet or system you keep on file.
Evaluate where your shipping station is in relation to your storage space. If it's not a seamless transition from picking to printing, it may be worth reorganizing. If your inventory is growing, is it wise to keep inventory in your home, or if you would speed up by renting a dedicated space?
Finally, think about your organization. When it comes to your shipping station, are your tools together in a bin for easy access? Do you need to pre-build some boxes? Is there physical backtracking from start to label? Where can you cut steps, literally and figuratively, to save time and money?
2. Your carrier(s)
When it comes to who you choose for the actual shipping, there are options abound. Who you use depends on who you're shipping to, what services you're looking for, and ultimately, requires in-depth research.
More than any other aspect of shipping, this requires the most legwork to discover if a carrier will work for you. Bottom line, though? Negotiate. Rates can be discounted with most major carriers.
It's always best to start with domestic shipping. Reach out to your home-grown local carrier. They're usually the best starting point and might even assign you an Account Manager. If they do, discuss rate discounts.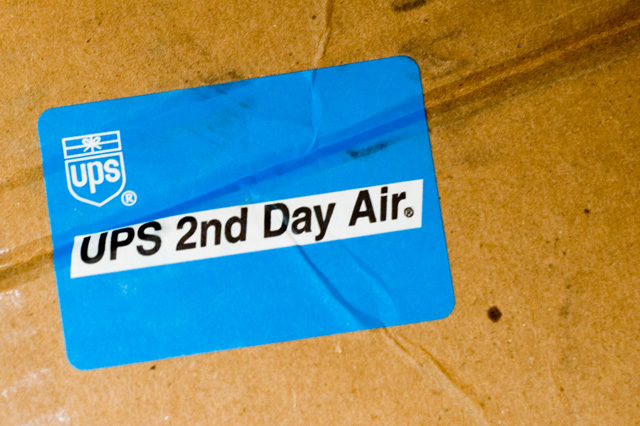 Just don't marry yourself to any one carrier — find regional alternatives. For example, in Texas, the USPS might be able to get everywhere in the state… but regional provider LSO can beat their delivery times and offer much better customer support.
Thinking about going international? Pick just a few products and choose a handful of countries to start with. That'll get you used to shipping using international carriers and dealing with Customs forms. Shipping software can help you automate the creation and filling out of Customs documents so you can ensure easy hand-offs to your carriers.
3. How you calculate your rates
Carrier websites will offer you rate and delivery time estimates, but that takes time and a lot of manually entered information. This is another spot where shipping software can come to the rescue: rate calculators.
If you're all about shipping efficiency, a calculator is the best option to get rates. A rate calculator can show you the services, rates, and carriers to and from any set of destinations.
If you're running WooCommerce, there are a plethora of plugins to calculate, create, and display shipping rates for you and your customers at checkout. However, these plugins won't always take into account any negotiated rates you have with specific carriers, so keep an eye on the rates shown.
4. What you actually charge your customers
Now that you know how to calculate rates, what should your customers pay when it comes to shipping? We've found three strategies that work the best: free shipping, flat rate, and charging what you pay.
First, free shipping. Customers love it, but it won't make you any money. Test the waters: offer it as a promotion during a holiday sale or on orders over a certain weight or quantity. That'll encourage customers to buy more to hit that threshold.
Then there's flat rate shipping, where you charge a single rate per order based on size, weight, or other factors. You need to know the average cost of shipping a package at certain weights — or, if you're dropshipping, what your suppliers pay — to determine if this will be worth it.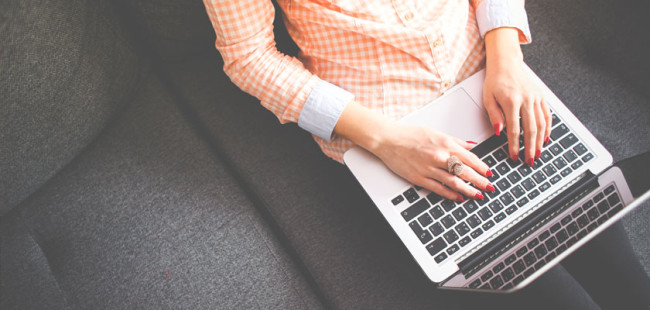 Finally, there are plugins that allow you to show live carrier rates at checkout, which allows you to charge the same amount that you actually pay. This might make sense for most customers, but not necessarily those in distant areas, who don't want to pay high fees just because you happen to be located thousands of miles away.
Think about implementing one or two strategies at once. For example, you can have flat rates until you reach a certain weight class, after which an order is free. Or you could switch to flat rates for customers with very larger orders.
5. How you communicate with customers about shipments
Every time a sale occurs, you probably have emails sent automatically. These transaction emails have clickthrough rates almost six times higher than other types of emails, so it's crucial that you use them well.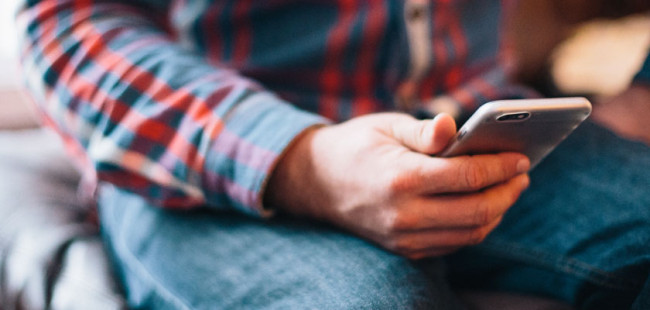 Order confirmation emails provide your customer with order information, of course. They can also provide a warm, fuzzy feeling for your customer: they know you got their order and are now working on it. For a great read on how to best use the order receipt, check out this article.
Much like the order receipt email, the "your order has shipped!" email is crucial. It lets your customers know when their order has shipped and how to track it.
Make sure you're showing your store's personality in these messages. You might provide "How To" instructions, suggest additional products to buy that are related to the order, or include links to social media. A happy customer is more inclined to leave a positive review or mention you on social media.
For great reasons for your transaction emails stellar, see this Experian study.
6. What to include with your shipments
In the eCommerce world, customers can't walk into your store, grab a cup of complimentary coffee or tea, and leisurely browse the items for sale. The closest thing you can offer them to physically experiencing your products and brand is the shipping box and what's inside of it.
If you include a packing slip in your shipping box, you can easily add some information that makes it a marketing tool. Here are some options:
Include a coupon or special discount
Include a pre-written or handwritten thank you note
Suggest that the buyer write a testimonial or follow you on social media
You might also consider including care instructions or "how to use" information. If you sell shirts, you probably don't need to include instructions. But for some products, it's a must. This information is usually already on your website, but buyers appreciate having a hard copy when they want to use the product they just pulled out of a box.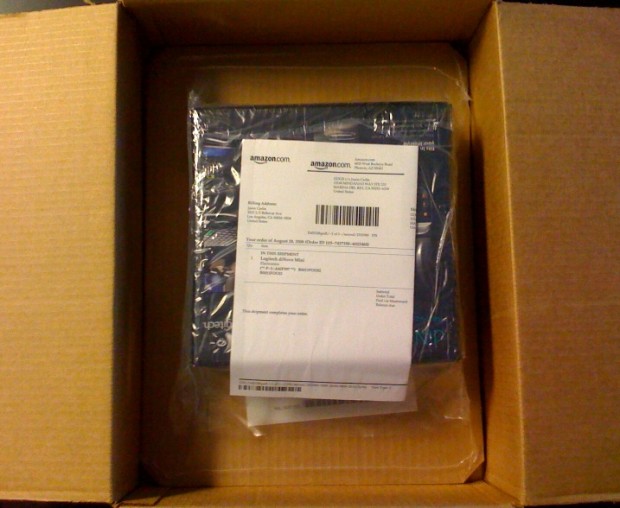 Finally, consider personalized touches. Dale Carnegie said that "the sweetest and most important sound in any language is a person's name." Some sellers include handwritten thank you notes. If you don't have the time for that, you can enclose printed ones, or drop in another little surprise.
7. How to facilitate return shipments
You always hope a product stays sold but returns are inevitable. Handling returns breaks down quite simply: either include a return label with the order, or send one when it's needed.
If you sell the sort of thing that's often returned or exchanged, like clothing, or if the order is notated as a gift, you should consider including a return label to make the process easier.
Otherwise, if a customer requests a return, provide them a label! If you use shipping software, like ShipStation, you can create the return label and have it emailed to the customer as a PDF. This method is quick, easy, and pain-free for you and your customer.
Straightforward, right? What ties it all together, though, is having a clear and concise return policy in place that's easily accessible for your customers. Include it on your packing slip or in the shipment confirmation email — somewhere it can't be missed.
Consider these 7 things when you set up your shipping
To recap, these are the seven most important things to consider when you're setting up shipping for your eCommerce store:
Basic shipping logistics — Where will you be shipping from? Do you have enough space? Make sure your station is efficient and your setup will get you in and out quickly.
Which carriers you use — Do you use a local carrier or a national one? Shop around and make sure you negotiate those rates!
How you calculate rates — Rate calculators are the easiest way to come up with the right prices for your shipments.
What you charge your customers — Consider implementing multiple shipping rate options to avoid overcharging — or undercharging — customers who are very close or very far from you.
How you communicate with customers about shipments — Automated emails don't have to be boring. Spice them up with links, resources, or some clever copywriting.
What you include with your shipments — Consider placing receipts, packlists, instructions, or even personalized notes in your boxes.
How you facilitate returns — Either include a label with your order, or be prepared to send one when it's needed. Make your return policy clear and easy to find.
And there you have it! These seven things will get you prepared to fulfill and ship as efficiently as possible and endear you to your customers.
Do you have any questions about shipments? Looking for clarity on any of the tips offered in this blog post? Leave a comment below and let us know how we can help.