Simplify. Work out the kinks. Re-focus.
That's our plan for 2012, discussed in meticulous detail over the past couple weeks during Magnus's visit to Cape Town. Exactly what that entails remains top secret for now. What we hope will increase happiness levels amongst our users is our quest to make our support structures more efficient. Working out the kinks.
With 123 themes and 123 theme docs, and other support resources including a knowledgebase, FAQs, a support forum, tutorials and a video library catering for over 130,000 users it's very much a daunting work in progress that we are tackling one resource at a time. Below details some of the work going on behind the scenes recently.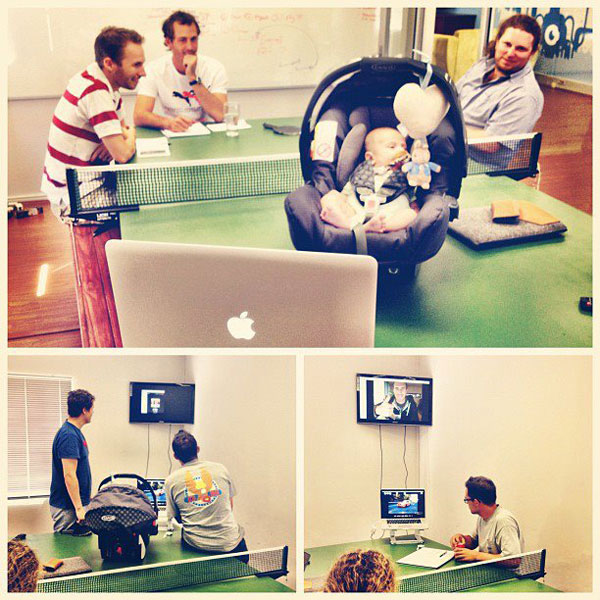 Email
Mid last year we implemented Assistly, a customer service system, to manage our pre-sales and administration email. Previously, we simply used Google Mail and thanks to IMAP between myself, Adii and Ryan we managed to keep the mailbox under control and synchronised. We still use Google Apps to deliver our mail, but thanks to Assistly we now have a sexy, fast interface to use, we can assign mail easier, track response times and draw all sorts of interesting reports on customer interactions, resolve email threads, as well as manage our social media channels, like Twitter, without worrying about numerous staff members replying to the same tweets. There are a wealth of other facilities we are yet to tap into, but hope to explore soon.
Capacity wise we now have Ryan in the United States, Sven in China, and Adii overseeing the inbox here in South Africa – covering all time zones helping us deal with the 150+ emails we receive and keep our response times impressively fast, averaging under 3 hours.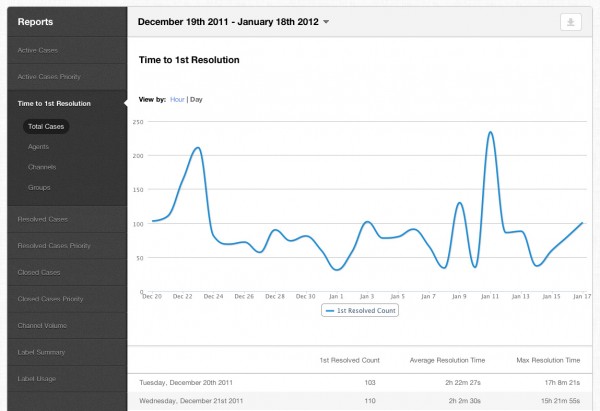 Support Forums
With the launch of our own custom membership system late last year we re-developed our forums. In the short term that meant lots of small bugs and hassles as we took the database structure of bbPress, stripped the unnecessary code and built on top of it. In the longer term it is now meaning we have far more flexibility in terms of how our forum threads are presented, managed, answered and assigned.
Previously we used Lighthouse to track bugs/feature requests and assign to our developers/designers, but that meant logging into another system and no direct automated correlation between a user reported issue and it's fix. We now have the assignment of threads and conversion into bug reports automated within our forums.
We also have various admin views for quick access to support threads that need attention, and a ninja leaderboard to help encourage the team when they aren't performing as well as the rest of the team know they are capable of, so we  can pat team members on the back and reward them when they are doing well, and keep track of their targets they have to meet each month.
We've also implemented strict controls on who can post on a user's thread – only the support ninjas and the user who started the topic. This may seem impractical to some, reporting the same query again, but it helps us keep track of what is resolved, with only the original poster able to open the thread again. Having a closed forum also avoid answers that might be wrong or off topic from other members, which in return ensures that we can deliver proper support from our WooNinjas.
A user also needs to wait for a support ninja to reply before they can comment on a thread again. They can of course edit their post, but by limiting further replies allows the support queue to stay in order. Our ninjas try to reply to the oldest posts first and as soon as a follow up post is added to the mix it goes to the back of the queue again = unhappy customer.

These revisions may sound rather minor, but they've had significant results on support levels. We are still struggling with overwhelming numbers of support queries at the moment, but have hired a new support ninja we hope to introduce soon, as well as headhunting a more senior support manager which we have no doubt will help increase capacity and customer happiness levels even further.
Videos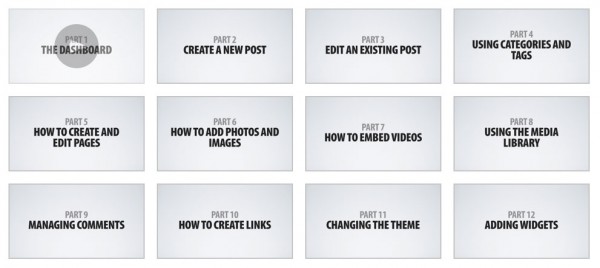 Video tutorials are an important part of our support resources, a more visual learning experience. We've recently updated our video library with our good friend Shawn Hesketh's latest WordPress101 series that can be used by our users to train their clients, or even themselves. The WordPress101 series is geared for WordPress 3.3 so is up-to-date and hugely helpful in getting to know the WordPress system.
And there you have it, a small glimpse into the recent behind the scenes happenings at WooHQ in trying to ensure happy customers, and the often hard graft that entails.
This post is part of the
"WooLessons" series
, where we aim to share as much valuable information from our experiences with WooThemes until now. The aim is to enable and empower more entrepreneurs and startups to be similarly successful by sharing the wealth of knowledge we've accumulated on our journey.