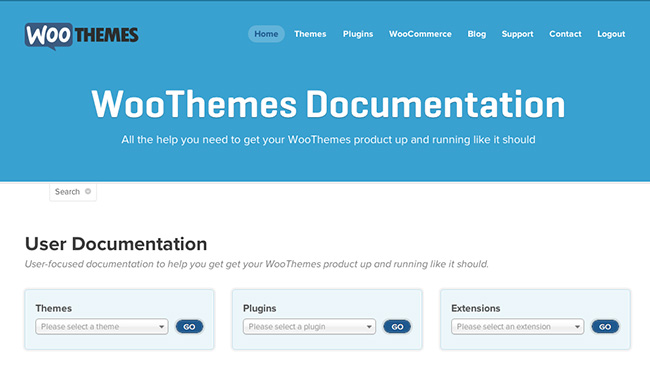 Today we are proud to launch the new home for all our product documentation – docs.woocommerce.com.
The magnitude of this undertaking hopefully does not go unnoticed by our users, rest assured there's been a lot of content curation and development that's gone into it.
Trimming fat & legacy
Previously our 100+ theme user manuals were housed as WordPress pages on WooThemes.com, whilst our WooCommerce user guide, and all the extension manuals, were housed on a separate WordPress installation running our Wikeasi theme. Plugins like WooSlider and WooSidebars were articles within our knowledgebase. Managing the content and removing legacy has proven difficult given the distributed content.
As WooThemes has grown and it's product catalog diversified the need to get all documentation under one roof has become more and more apparent. Coupled with our massive drive to deliver customer happiness through brilliant support in Zendesk we feel we are finally getting closer to our ambitious goals for this quarter.
We worked with the hugely talented WordPress wordsmith Siobhan McKeown in auditing our existing documentation and providing us with a spec for a better workflow and more usable format for the content.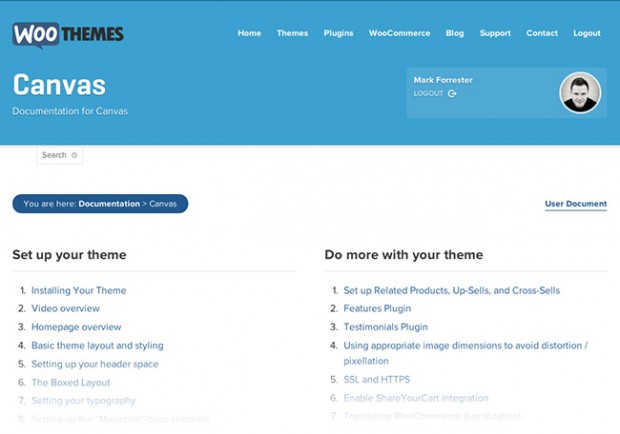 Identifying audiences
From Siobhan's documentation review:
Each piece of documentation should be directed towards a specific audience.
Never provide developer documentation to end-users. If you want a user to be able to do what they need you should give them exactly the right docs, with nothing to get them confused. And you shouldn't expect developers to sift through user docs to get information about hooks or filters.
We've ensured this by distinguishing between the different types of user and developer documentation using keys.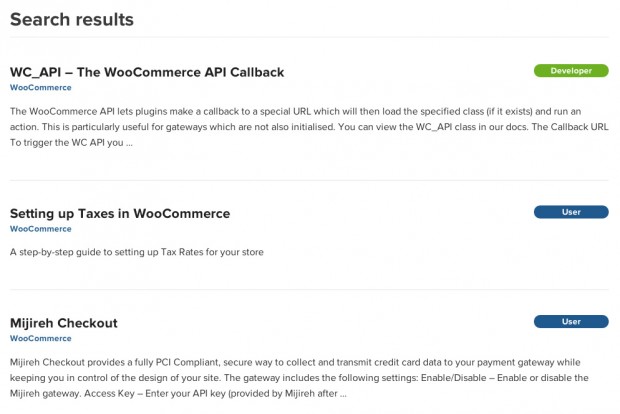 It's a work in progress people!
As always it's a constant work in progress and we've allocated support staff to further curate the content, iron out bugs and improve the usability of the new system according to Siobhan's documentation best practice:
Write short documents
Document when the product is in release candidate
Avoid information overload
Provide task-based steps for users
Keep user and developer documentation separate
Complement content with tutorials on your blog

Documentation is like having a garden. It needs to be constantly trimmed back and updated or it gets into a horrible mess.
With docs now powered by it's own WordPress installation on a custom built theme we believe it's finally worthy of the WooThemes seal of approval.
View the Docs