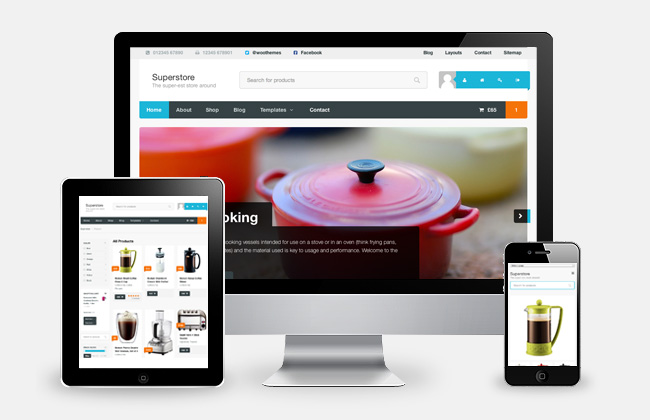 When setting up your online store, the most important factor is ensuring a steady stream of sales, to ensure you can keep your store running and in production. One aspect of this is making it as easy as possible for your customers to browse your catalog and find the product they're looking for. What if you have a catalog with thousands of products?
Meet Superstore
Superstore is a theme designed specifically to showcase as much of your product catalog on your homepage as possible, as well as helping your customers to navigate your website. Designed by our very own James Koster, Superstore includes easy-to-use navigation systems, as well as attractive styling and user experience items to help your customers navigate. With the store functionality powered by WooCommerce, the entire WooCommerce extensions library is also at your disposal to take your online store to the next level.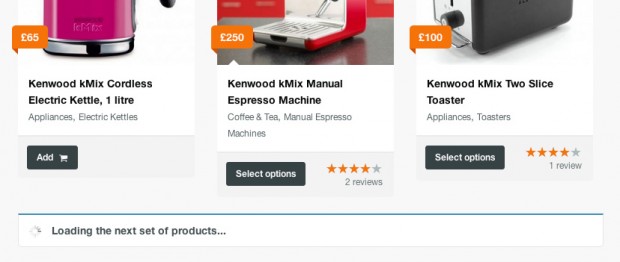 Introducing Wishlists
Along with Superstore, we'd like to introduce you all to our new Wishlist extension. Developed by Lucas Stark, closely audited and enhanced with James, Wishlist provides a system for your customers to create wishlists and product registries on your store… the perfect compliment to the Superstore theme.
Buy now

$

79.00
WooCommerce Wishlists allows guests and customers to create and add products to an unlimited number of Wishlists.
Not just a super store
While Superstore is primarily intended as an online storefront theme, the possibilities are virtually limitless. With styling support for our Features and Testimonials plugins, as well as a "Blog" and a "Business" page template, Superstore can be used as a blog, a general business website or just about any website brief, with a few small setup tweaks.
Create quick and simple alternate styles
Customising your copy of "Superstore" is important to us. With this in mind, no expense has been spared to ensure ease of use and customisation of the theme with a few clicks and your custom eye-catching imagery. Alternate colour styles have also been included, to quickly provide a unique feel on your website. These alternate styles showcase it's flexibility with each CSS file being only a few lines of extra styling.
Superstore applications
As with all our themes, some extensive testing has gone into ensuring it's compatibility and flexibility. With Superstore we approached some friends about implementing the theme on their South African craft beer site – League of Beers. With over 100 products it was a good performance test for Superstore. Feel free to browse their site to see it in action as they continue to tweak it to fit their requirements.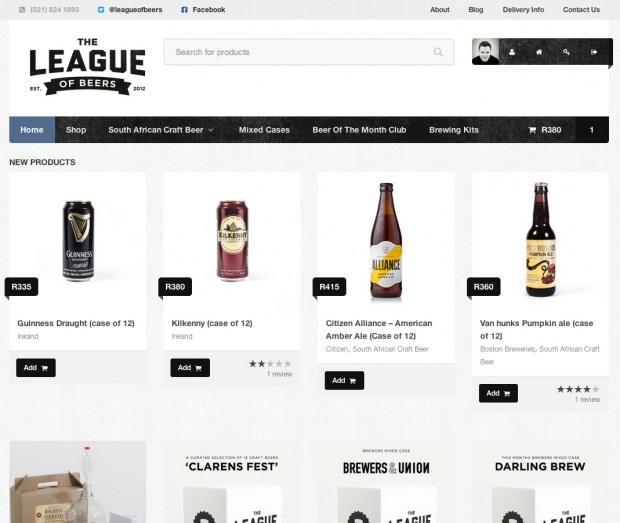 Discount Coupon
Grab this theme with a 13% discount coupon, valid until 26th March, 2013. Just use SUPERSTORE13 as your coupon code on checkout.