If you've found success selling your products or services online, you've probably given some thought to expanding offline — that is, opening a brick and mortar store.
Switching from a solely online business to a multi-channel merchant is difficult, though. And the harsh reality is that not everyone has the time or resources necessary to do it well… or at all.
If you're seriously thinking about taking your WooCommerce store offline, there are a couple important things to consider before taking the big leap. If you can sort these factors out beforehand, it'll give you a better chance of success.
From location to staffing to all things payment-related, here's the full list of what you should be thinking about before you grow your presence into the "real world."
Where you're going to set up shop
Your store's location will be directly tied to how successful you are, so you should sort this out first.
While you can expect some customers to track you down offline based on the same methods they use you to find you online (like Google searches), you still need the right location for your store to attract enough customers to be successful.
What the "right" location is depends on what you're selling and who you're selling to. If you're offering inexpensive or potentially impulsive purchases like toys, cosmetics, or perhaps even clothing, taking up space in an indoor or outdoor shopping center should work just fine: curious customers can (and will) stroll right in to see what you're selling.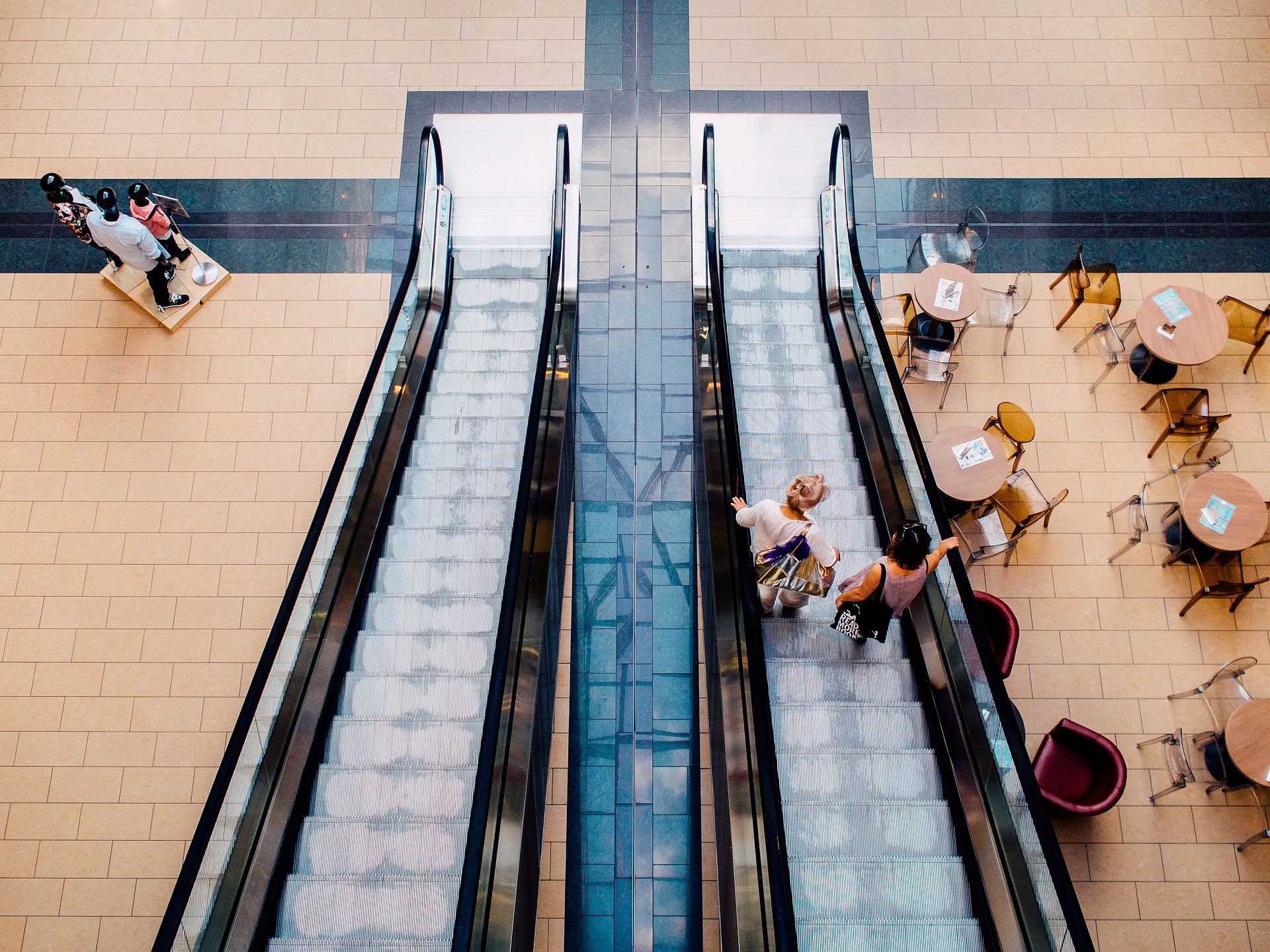 But if your store will stock more expensive items like jewelry or high-end clothing, or products that take time and research to decide on, like lawn equipment or supplies for home remodeling, you're not going to benefit from being in a mall, because walk-ins will be low. In this case, you should be looking for a separate unit that's easily accessible, or perhaps located near complementary neighbors.
Finally, above all else, think carefully about the general area your new store is located in. Opening a lawn care store makes perfect sense in a rural town with sprawling yards and farms. In the concrete jungle of New York City, though… probably not a good idea.
To recap:
If your products are likely to be impulse buys, surround yourself with like company in a shopping mall, outlet, or similar area to attract walk-ins
If you'll be selling items that take a bit longer to decide on, look for a separate unit, or maybe a complementary neighbor (ex. put your clothing shop next to a salon)
Make sure what you're selling is needed in the area of your store — lawnmowers won't help anyone living in an apartment, but they'll do wonders for rural residents
Location can make or break your new store, so spend as much time on this as you need before moving on. Entrepreneur has some more tips and 22 excellent questions to ask when picking your new home that you might find useful.
Who's going to work in the store (and when)
Up until now, you might have been the only employee of your company. But when you establish a retail presence, you'll have to accept the fact that it's impossible to keep wearing all those hats.
You'll have to make a series of decisions here, including:
How many people you'll need to help out with your store
Who will be responsible for managing your physical store
Who will be responsible for managing your online store
Whether you'll be hands-on with the management of one or both stores
If you're planning to open a small retail presence with limited operating hours, you may find that you only need one employee in addition to yourself (because, hey, maybe it's doable for you to work on your online store from your new place!).
But if you're aggressively expanding into brick and mortar, you'll have to make some serious decisions about what your role will be in the entire operation. You may find that it's time for you to step back and let someone else manage your online store while you go hands-on with hiring and scaling offline.
No matter what role you decide to take on in all this, don't try to do it all by yourself. Managing one store is tricky enough. Running two simultaneously can lead to burnout (and worse), so start looking for help ASAP.
If you're located in the United States, check out this piece by the U.S. Small Business Administration on what you should know about hiring your first employee. Not in the US? This list from Nolo has some to-dos to check off no matter where you are.
Which products you'll sell offline
Next on the to-do list: decide what you'll actually be selling in your new store.
Your reaction to this question might be "duh, the same things I sell online." But you might not want (or need) to duplicate your inventory exactly when you open a retail store.
A few things might prevent you from stocking the same products in both stores, like:
Low stock caused by the increase in demand
No demand for specific products — some items might do well online because they're easily found by those looking for them, but might flop offline because no one in your area wants or needs them
Increased lead times for fulfillment that aren't acceptable offline — ex. customers will probably wait a week or two for personalized goods online, but asking them to come back to your store again to pick up a product they've already paid for might not go over so well
Lack of space, because let's face it, you just might not have enough room to double your inventory
Think carefully about what you're going to sell before you add it to your new shop's lineup. If something won't fit the demands of your customers or their expectations — or heck, if it won't physically fit into the storage room! — don't waste your money or effort on stocking it in the first place.
The safest approach is to sell your "greatest hits" (that is, the products that bring in the majority of your revenue), refer customers to the additional items you have available online, and listen for feedback about what else they'd like to see in the store.
Once you get some feedback, you can decide what else to stock — and feel more confident about adding it in, because you'll know there's demand for it.
How you'll manage inventory between your stores
Speaking of products, you'll also need to think about how the overlap in inventory between your online and offline locations is handled.
The last thing you want to do is sell a ton of products in your retail location, only to find out that some of those items were already promised to online customers. You also don't want to waste valuable time running around grabbing products off the sales floor or manually updating inventory in WooCommerce.
If you use a point of sale system like Square, you can keep inventory updated between both of your locations without doing any manual adjustments. Square will sync inventory between its system and WooCommerce, showing what you have available — and preventing the sale of something you don't actually have (on either side).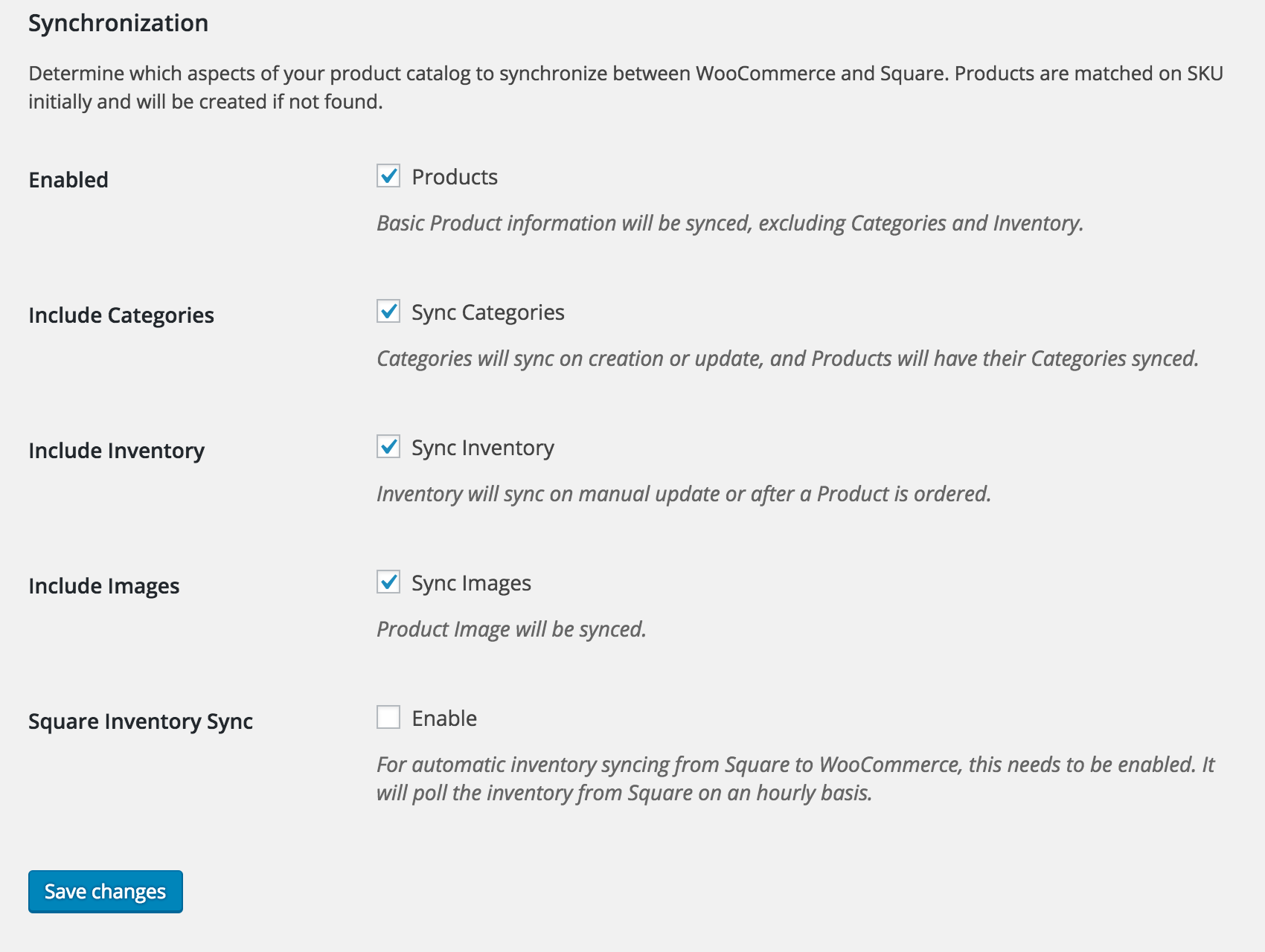 Get all the details on our integration with Square here, including how you can save time (and prevent tricky selling-what-you-don't-have scenarios) by setting up super fast inventory syncing between your two locations.
How you'll take payments
The last big thing to consider as you prepare to open a retail storefront: how you're going to get paid.
Fit Small Business has a super thorough guide on taking credit and debit cards offline that will help you get started. The basics that you need to know are:
You'll need to rent or purchase a point of sale system (POS) to take cards and cash
To accept credit cards, you'll probably need to apply for a merchant account, which is a type of bank account that allows you to receive payments from consumers
There are fees for accepting credit and debit card payments that can vary by card type and processor
Finally, you'll have to pay taxes on this new income from your retail store — more info on that from the U.S. Small Business Administration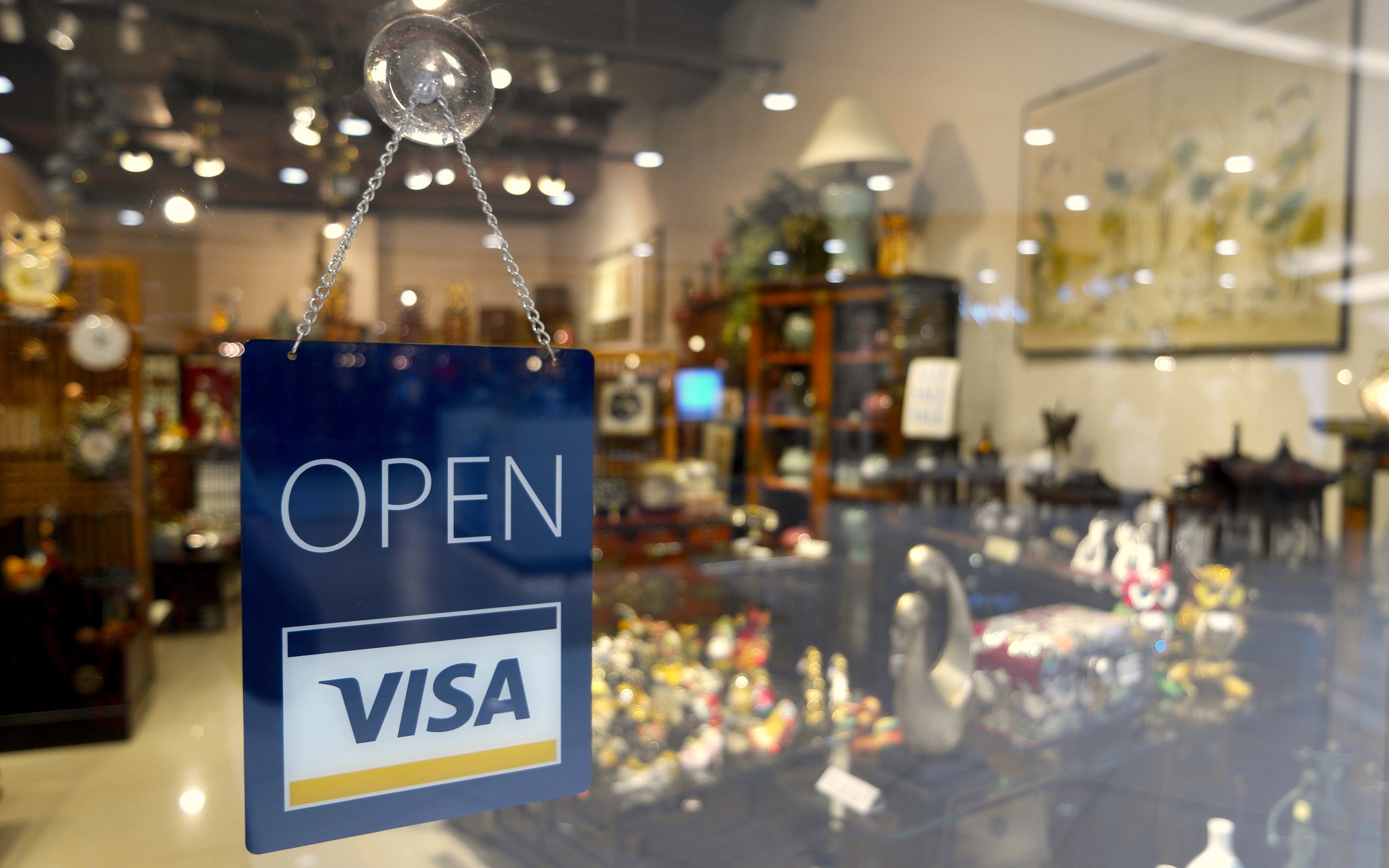 Something to keep in mind: Square can take payments for both WooCommerce and your physical location just as well as it can manage inventory. Lots of small businesses choose Square as their first offline payment processor, but you can use it online, too. This lets you massively simplify your setup and avoid paying fees to multiple companies.
A few other things to keep in mind as you move offline
The main points we've talked about here — location, staffing, product assortment, inventory, and payments — are the biggest things you should be thinking about as you prepare to move your presence offline.
There are a few other things you'll want to consider as a final step. They may not be as crucial as these other items, but make sure you give them some thought anyway:
Marketing your new store — How do you plan on promoting your new location? Since your existing online customers are probably located everywhere, mentioning its existence in emails and social media alone won't cut it. Look into targeted online advertising, PPC, and so on.
Local search engine optimization (SEO) — You absolutely needs to show up when a nearby shopper searches online for a product you sell or the type of store you are. Learn everything you need to know about optimizing for local searches from Moz.
How your stores are linked together — If someone visits your retail store, how will they know you have an online one, and vice-versa? Consider whether or not you want to make a page on your site for the retail store, business cards for the online one, and so on.
Contact options for customers — If you have a phone number for your physical store, can online customers now call it with questions or concerns? Be clear about what options are best (but try to avoid saying "no").
If you've got these factors sorted out, it's time to take the leap
Mentally checking these things off in your head? Feeling pumped? If you've read over this post and are thinking "hey, I can do this," go for it! Take the leap and get to work expanding offline.
If you're feeling not-so-confident, don't worry: there's no deadline or expectation for you to have a physical location now, or even at all. The important thing is that you make the decision that suits you and your customers best, even if that means staying solely online.
No matter what your next move will be, we hope this guide to selling offline has helped you in some way. Have any questions or feedback for us? The comments await.