Today we are incredibly excited to announce that Amazon Pay is now available in the UK and in Germany. To kick off this launch Amazon has rolled out a special offer for all new users.
Make Amazon's customers your customers with a simple way to pay. Amazon charges you nothing to add the Amazon Pay extension to your site and you can give customers a familiar choice they already know and trust. It's easy, seamless and customers stay on your site throughout the payment process.
Bonus Offer
Add Amazon Pay to your WooCommerce web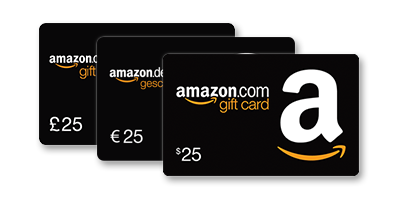 site before midnight PST time on July 31st, 2014 and get a $25 Amazon.com Gift Card, a £25 Amazon.co.uk Gift Certificate or a €25 Amazon.de Gift Certificate depending on the country in which you are based*.
*Restrictions apply, see offer for details.
Trusted by Customers
Amazon Pay makes it easy for millions of Amazon customers to ship on your site using the payment and shipping information in their Amazon accounts. Customers simply log in using their Amazon username and password to get access to the shipping addresses and payment methods already stored in their Amazon account without ever leaving your website. As soon as customers use Amazon Pay, you get the customer's name, email address and zip code to confirm the order and personalize their checkout experience.
Has Amazon Pay helped your company? Share your story with us.