Black Friday and Cyber Monday mark the beginning of the holiday shopping season in America, but fewer people than ever are lining up in front of big-box retailers. Instead, they're avoiding the crowds and shopping online.
In 2018, Cyber Monday was the biggest eCommerce sales day in U.S. history, with $7.9 billion in revenue. This is a huge opportunity for online stores!
But with this opportunity comes massive competition. To be successful this Black Friday, you need to consider more than the deals you offer and the products you stock. You need to make sure that your website is prepared to handle the increase in traffic, that users hear about deals and can easily find what they're shopping for, and that there are tactics in place to follow up with them and create loyal fans of your brand for years to come.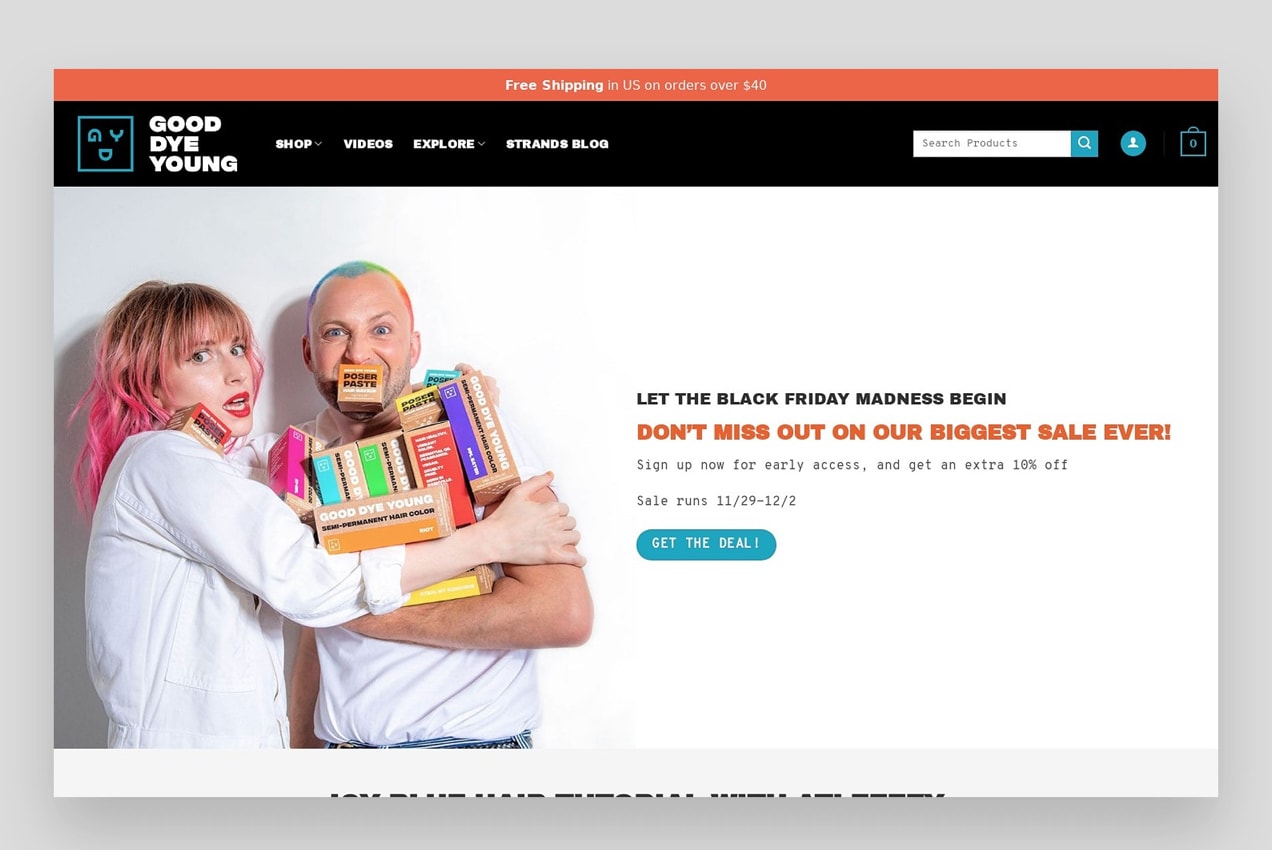 On-Site Preparations
Preparing for High Traffic and Optimizing Your Store
Before you can win shoppers over with new products and unbeatable deals, your site needs to be technically sound and prepared for large volumes of traffic from a variety of devices.
Imagine that you land an interview on a morning talk show or a feature on a popular blog. Can your site handle the increased traffic? If not, it could load slowly or even crash, costing you valuable sales.
Start by following the recommendations included in our post about preparing your eCommerce website for a surge of traffic. There, we recommend tests that can measure the ability of your site to handle such an event. If you don't perform as well as expected, or if you want to be as prepared as possible, take a close look at your hosting plan.
It may make financial sense to launch with a basic hosting plan, but, as you grow, that can be very limiting. Typically, a basic plan involves a shared server, which means you're competing for space with hundreds of other websites. All of those sites share the same bandwidth and resources, so if any one experiences a traffic increase, it could lead to slow speed or downtime for others.
Instead, you might want to upgrade to a VPS hosting plan or dedicated server. This does involve a bit more management but is well worth the time and financial investment if it leads to more sales throughout the holiday season.
If your host bases their plans off of website bandwidth, use this guide to calculate the average bandwidth of your site. Then, make sure to take into consideration anticipated traffic for Black Friday. How much did your traffic increase last year? Do you expect a bigger influx this year?
Beyond handling a large volume of traffic, your site should load as quickly as possible. People demand fast loading websites, and with all the competing options during the holiday season, you can bet they'll have even less patience than normal.
The Jetpack plugin offers some great tools to improve your site's speed, like lazy loading and CDN features. For eCommerce sites, the large number of images needed to showcase your products can be a major source of speed issues. So, be sure to read our guide on optimizing images for speed.
A responsive website can be just as critical as a fast one. Last year, 61% of online purchases during the holiday season were made on mobile devices. Thankfully, Google provides a mobile-friendly test that can help you gauge how well your site performs.
There are hundreds of devices of all different sizes. With limited time before the holiday season, you may not be able to optimize your site to work perfectly on every single one. To help you prioritize, use Google Analytics to see what percentage of traffic comes from various types of devices.
Navigate to Audience > Mobile > Devices. Go through the list and optimize for as many as you can, starting with the largest sources of traffic first.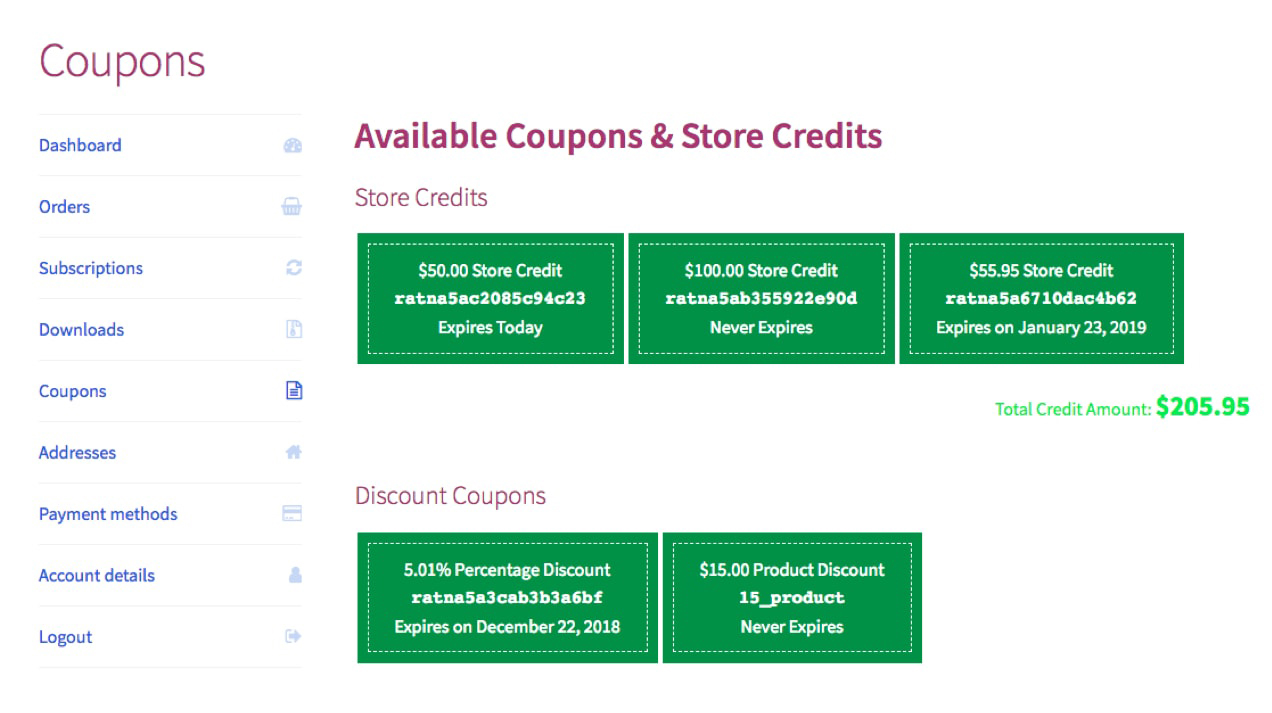 Setting Up Coupons and Discounts in WooCommerce
WooCommerce offers a variety of ways to create coupons, such as a percentage off of cart totals, a set amount off of a minimum order, free shipping, and more. Read our full blog post on creating coupons in WooCommerce to get started.
If you need more advanced coupon options, like the ability to generate thousands of unique coupon codes at once or make discounts only available with the purchase of certain products, consider using WooCommerce Smart Coupons.
Think carefully about how you structure coupons so that they're easy to understand for customers, but are protected against those who may take advantage of flaws in your planning. For example, if you offer multiple coupon codes that all give a percentage off of a cart total, you may want to ensure that they can't be combined.
Test the coupons yourself to make sure they work properly. It's also a great idea to ask someone who is not as familiar with your store to test them. This will help you identify any areas that need improvement.
Highlighting Sales and Discounts
A great deal is only effective if shoppers know about it! Make sure you have a plan to promote offers directly on your site. This could be as simple as creating a new hero graphic for the home page or placing a banner at the top of all pages.
A pop-up is another way to get users' attention, but make sure that it doesn't affect the usability of your site. With GDPR and other privacy notices, adding a pop-up to the mix could make your site difficult to navigate and annoy users.
However, every store's audience is unique and will respond differently to marketing tactics. If you've tested pop-ups before and had good results, the holiday season may be the perfect time to use one! WooCommerce Splash Popup is a fantastic tool that lets you customize what displays based on a user's previous interactions with your store.
Try tailoring sale graphics to customers based on the categories of products they're viewing. So, you might design one that features t-shirts for your t-shirt category page and one that shows pants for the pants category page. By using images that directly relate to the types of products visitors are browsing, you increase the chances that the ad appeals to their interests.
It's never too late to reach customers with offers to add just one more item to their cart! During checkout, you can notify customers of other related items that might appeal to them. The Cart Notices extension helps you create custom, dynamic messages, such as, "Spend $15.00 more to earn free shipping!"
Off-Site Preparations
Coordinating Physical and Online Operations
Receiving a flood of holiday orders is great! But it can quickly turn into a nightmare if you're not prepared.
Prolonged fulfillment times can frustrate customers and lead to negative reviews and lost sales. Be sure to state fulfillment times using clear language like, "Orders will ship within 3-4 business days" so that customers know what to expect.
Study areas where you can improve the efficiency of your processes and outline plans for increasing fulfillment capacity should you receive more orders than expected. Learn more about shipping effectively during the holiday season.
You don't want to have to call dozens of customers and explain to them that the product they ordered wasn't in stock. If you can't provide an adequate replacement, you may tarnish your brand's reputation. This is where good inventory management comes into play.
WooCommerce offers a variety of ways to manage inventory preferences. During high volume times, such as the holidays, consider changing how long an item can be reserved in someone's cart. If people are clambering over a limited number of available products, you may not want someone holding items in their cart for several hours.
Plus, adding a sense of urgency to order times can improve your conversion rates, as customers won't want to miss out on the chance to snag one of your great deals.
You can also modify inventory notifications. For example, choose to get an email notifying you when there are ten products left instead of waiting until they've all been sold. You can quickly order more or edit your pricing structure to reflect increased demand.
With WooCommerce, you can hide out-of-stock items from visitors. This can improve the user experience by allowing them to see only in-stock products. However, in some cases, displaying items that are out of stock can add urgency to the shopping experience by showing customers that deals may be gone if they don't act quickly.
Learn more about managing inventory.
But what if you do sell out of products during the Black Friday rush? The WooCommerce waitlist extension offers customers a chance to be notified when an item they're interested in is available again. This increases the chances that they'll come back for your products rather than purchase elsewhere.
If you run a retail location that also serves as a warehouse for your online orders, make sure these stay in sync. By connecting your POS system to WooCommerce, you can keep your inventory totals accurate and prevent selling items that are no longer in stock. You can also enhance offers for items that are selling slower than expected. View our POS integration options.
Managing deliveries can be exhausting, especially during peak times. If you use a system like Onfleet or Tookan, Zapier connects them seamlessly to WooCommerce and maximizes their benefits.
Customer Service
Great customer service is critical during high volume sales times. It can make the difference between getting a quick one-time sale and gaining a long-time customer with an enormous lifetime value.
Providing quality customer service not only requires a knowledgeable team, but one that has good morale and high energy. This can be particularly difficult during the holidays when your team might have to work extended hours with a higher than normal volume of requests.
You can help keep morale and energy high by providing simple extras like snacks and drinks, or by conducting competitions and fun games. This might add minimal costs to your operations, but the benefits of a happy customer support team will be well worth it.
If you're worried about handling sales volume, consider strategies for growing your team temporarily. You may be able to hire reliable teenagers or friends of your employees to take on tasks that require minimal training.
Adding tools to your site like the Live Chat Plugin for WooCommerce can help you provide faster service and allow your team to handle requests more efficiently than individual phone calls. Plus, today's customers often prefer a quick chat to picking up the phone.
Prepare Your Advertising and Marketing Channels
Of course, to make sales, you first have to get customers to your site! Black Friday is a great time to ramp up existing marketing efforts or start your first campaigns to reach more people on Pinterest and Google Shopping.
If you're already doing this, remember that competition may increase dramatically during key times in the season. So, keep a close eye on your campaigns and consider utilizing more flexible bidding options and higher budgets than you may typically allow.
While you want to attract as many new customers as possible, don't forget about all of the other site visitors you've encountered. Even if they haven't made a purchase, they've expressed an interest in what you have to offer and are more likely to buy your products than first-time visitors.
A great way to do this is through remarketing campaigns. At its most basic, a remarketing strategy involves "tagging" users so that you can advertise to them on platforms like Facebook, Instagram, and the millions of sites that are part of the Google Display network.
Remarketing ads can be as complex as you need. For example, you can show shoppers ads that feature the specific products they looked at or categories of products they explored.
You can set campaigns to last a day or two after a shopper visits your site without making a purchase. This is a great opportunity to offer a free shipping coupon, which sometimes makes the difference in completing a sale.
Plan social media posts in advance and start promoting early. Some platforms have strict regulations for ads, and you don't want to be stuck trying to get approval on the day you're supposed to launch a critical campaign! Plus, scheduling posts in advance means that there's one less thing for you to worry about during the busy holiday season.
Utilize email marketing tools to send out notifications to your list. Again, plan these ahead of time and set them on auto-pilot! For ideas, check out our seven email marketing tips for the holidays.
Pro tip: Especially when marketing to previous customers, keep some of your deals a mystery. Allude to exclusive offers and discounts that will be available on certain days or go live at a particular time and require buyers to visit your site to find out the details. This will help attract site visitors and encourage them to see what else you have to offer!
Preparing for the Days that Follow
The days following Black Friday and Cyber Monday are also critical. You've probably attracted a bunch of eager shoppers to your store, but many of them still have lots of gifts to buy. Now's your chance to differentiate from the competition, offer flash sales, or remind customers of other products they may be interested in.
You also want to consider how you can turn the one-time holiday shopper into a loyal fan. So, make sure to continue your remarketing efforts through the entire season and plan social media posts, email blasts, and other communications to reach all of your new subscribers and customers!
67% of shoppers said that they still had shopping left a week before Christmas. You have a great opportunity to help your customers buy those remaining gifts! Just make sure you're prepared to fulfill and ship orders in a timely fashion.
With some preparation and hard work, Black Friday and Cyber Monday can be an exciting time for your online store. By providing a great shopping experience and continuing your marketing long after the season is through, you can plant seeds that will help grow your customer base for years to come!