The business world talks a lot about the importance of customer service, but many companies, including eCommerce stores, have room to improve when it comes to actually implementing it. In a competitive market, stores need to place customer service at the top of the priorities list and find a way to make meaningful changes.
An American Express study showed that 70% of shoppers spend more money and prefer to do business with companies that provide excellent customer service.
Likewise, 96% of respondents in a Microsoft study said that customer service is a deciding factor in their brand loyalty and repeat purchases. And 54% indicated that they place more importance on customer service than they did just one year ago.
One company that understands the importance of customer service is New York-based fine jewelry merchant, WJD Exclusives.
WJD Exclusives
Founded in 2002, WJD Exclusives launched their premier online jewelry business with the dream of offering exceptional quality hand-crafted fine jewelry for their loyal customers, while still offering remarkably affordable prices.
According to co-founder and managing-partner Vahan Avagyan, "We started this business about fifteen years ago. My business partner's whole background is in fine jewelry and I joined him in building the brand into the success it is today.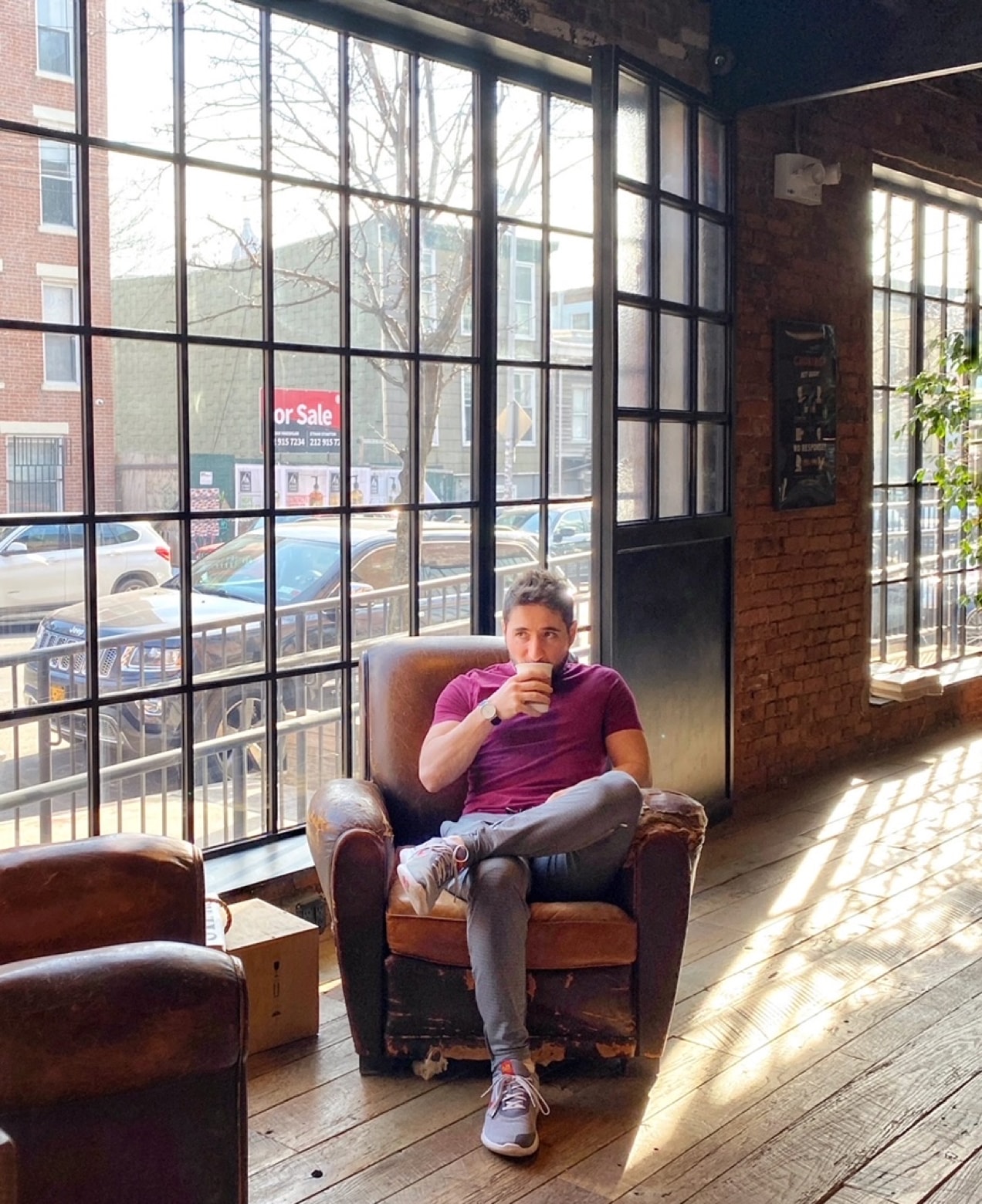 When we first started out, no kidding, I would stand outside and hand out business cards to passersby — I wouldn't hesitate. We did anything we could to spread the word: online ads, social media, my personal Instagram page. Even though it was at a very small level, at the end of the day it was like a snowball.
If you take good care of your customers, in the long run, they'll come back and they'll bring their friends with them.
We built our success by being persistent — very persistent.
It was sometimes painful in the beginning because there weren't a large number of orders every day. But even on the days when we didn't have any orders coming in, we knew where we were headed."
Much of that success, says Avagyan, is due to the pride they take in their exceptional customer service.
WJD Exclusives lists all of their jewelry on their website themselves, maintains their own inventory, handles all product photography and marketing videos, and employs an in-house staff of professional jewelers.
"Because we have on-site jewelers, including my business partner, we can make basic changes really fast. When a customer has a repair request, instead of sending it out to an off-site repair company, which can sometimes take weeks, we're able to provide the service in just a day or two, maximum.
We get a lot of happy feedback from our customers.
They send in a chain and we notify them it's here and then within two business days, they get an email saying, 'here's your new tracking number, it's on its way back.' They're like, 'Did you even do anything to it?!'
Yeah, of course, we fixed it."'
A long way from where they started
WJD Exclusives began their business with a very basic website and just a few product listings. Each day, they focused on ways to improve what they had, make it more efficient, and speed up the sales process.
Now WJD Exclusives offers 24/7 customer service, including live chat and phone support — features that grew out of a focus on understanding what customers needed and wanted, beyond just making the initial sale.
"We're much more efficient today compared to that first year. We now have a little over 13,000 product styles with various colors, materials, and measurements. We're still focusing on building up a larger and larger quantity of products," says Avagyan.
Two things that they attribute to their continued growth and success are WooCommerce and Afterpay.
WooCommerce
The WJD Exclusives website uses WordPress and WooCommerce.
They chose WooCommerce because of its flexibility, low startup costs, and ability to have full ownership of what they build.
WooCommerce allows Avagyan to modify and show multiple product variations and features like product images and videos, as well as quickly make back-end modifications, update SKU variations, and add custom data fields.
"There are so many good factors with WooCommerce, especially its flexibility, I think that was the main reason why we went for it," he says.
"It was really natural to go with WooCommerce because of the flexibility and the ownership of the database, right?
Of course, we had to find our own solutions for a server and maintain a server to make sure it's really fast, but Shopify doesn't let you take a calculator and start adding up all of the things you want to build. It doesn't let you add on to what's already there like you can with WooCommerce."
Avagyan and the team like to make customizations that would be much more difficult on many platforms or even impossible on other eCommerce platforms. They'll modify the database or change how the SKUs and variations are listed, or even add extra data fields.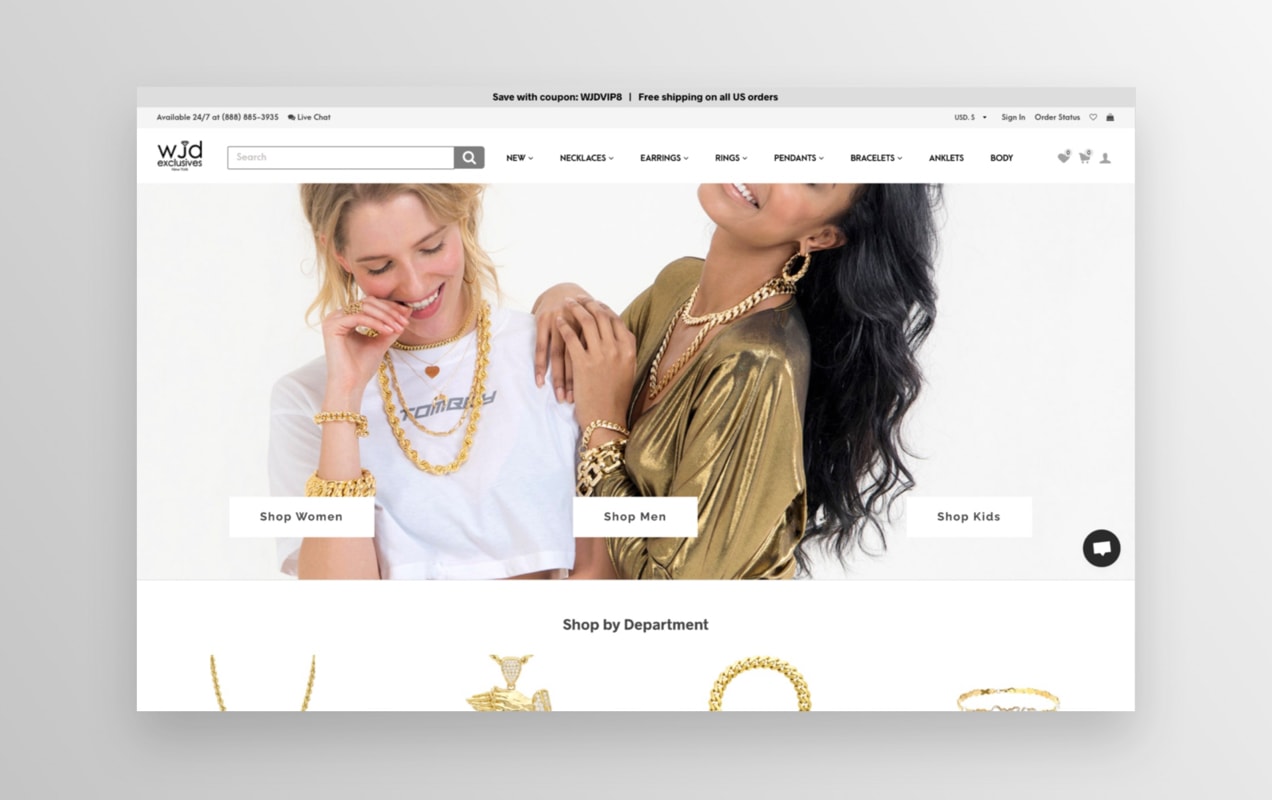 Afterpay
Another way to increase customer satisfaction is to offer a variety of payment options. Buy now, pay later (BNPL) solutions allow customers the flexibility to make a purchase and immediately receive their order, but pay for it over several installments.
Afterpay — WJD Exclusives' partner of choice — is one of the most popular BNPL providers in the United States with more than 13 million registered users.
According to Grand View Research, Inc, the BNPL market size is anticipated to grow to $20.4 billion by 2028.
Why?
Afterpay data shows that many shoppers prefer using BNPL options — especially younger ones.
In fact, 69% of millennials and 42% of Gen Z shoppers are more likely to make a purchase if BNPL is available.
Not only can BNPL options improve conversions and average order values, they can actually attract customers to stores themselves.
In fact, Avagyan estimates more than 30% of WJD Exclusives' traffic comes from the Afterpay Marketplace, and since activating the payment service, the company has not only seen improvements in their average order value (AOV), they've also seen fewer customer returns.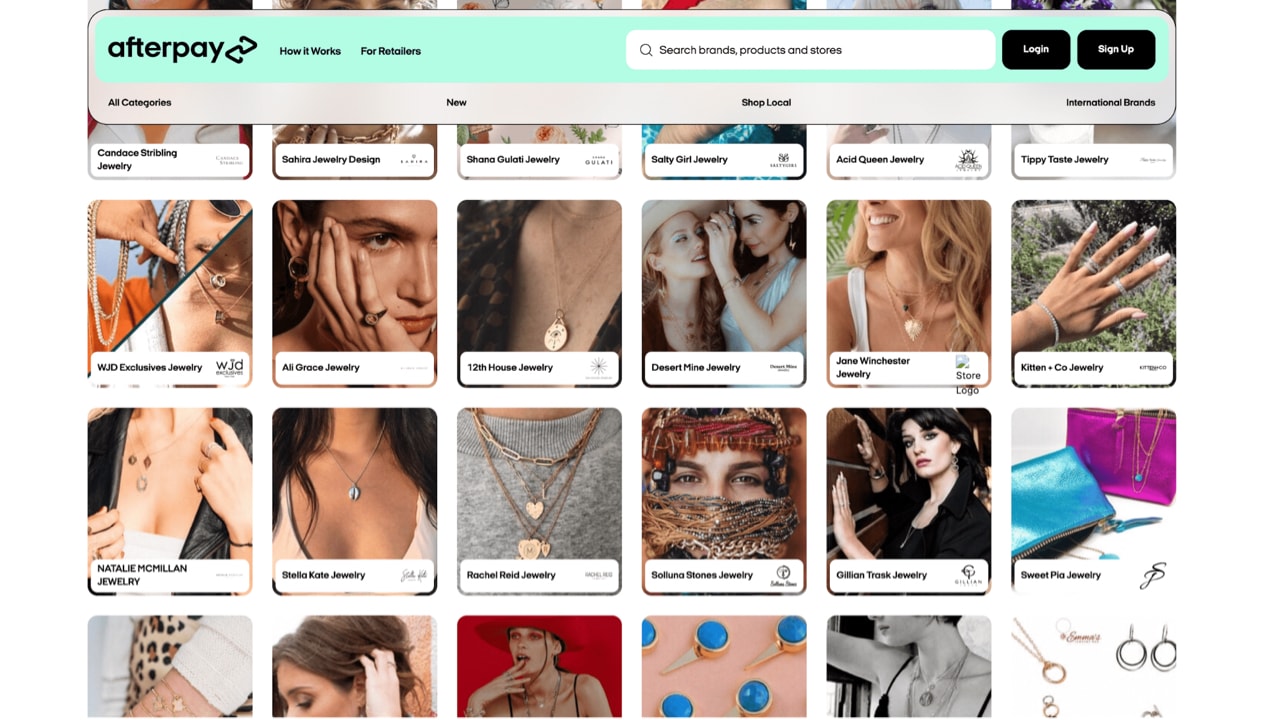 According to Avagyan, Afterpay has also increased the trust level that customers have in the company.
"Once that trust level goes up, your value goes up. Customers start thinking 'Okay, if I can trust these guys for a $20 purchase, maybe I can go ahead and get this $10,000 necklace.'"
So for stores like WJD Exclusives, Afterpay can provide:
Higher conversion rates
Higher average order values
An expanded customer base
More repeat customers
"Yeah, so WooCommerce is amazing," says Avagyan, "and Afterpay is just insanely awesome. So many of our customers are benefiting from it that I don't even want to think of a world without Afterpay. I don't want to imagine our business without Afterpay!"
Find Afterpay on the WooCommerce Marketplace, and sign up for an Afterpay merchant account.
A focus on customers
When asked about WJD Exclusives' key to success, he says,
"Everything that we do is customer-focused, even if the customer is a business. Start by listening from day one to the needs of your target customers, be it excellent service or a superior physical product."
So there's a lot that has to happen behind the scenes for store owners to reach their goals. But, it's safe to say that crafting an excellent customer experience should be high on that list.
Make sure you go way beyond your promise to satisfy the customers. That's what'll bring them back. That's what will have them promoting your business for you. That's how you find small business gold.