Add Video to Product Gallery for WooCommerce allows you to show attractive videos on your shop page and product page. You can upload them or embed them from YouTube, Dailymotion, and Vimeo. You can add unlimited videos and organize them in gallery, feature them, and customize their thumbnails.
Features of Add Videos to Product Gallery for WooCommerce
Display a product video instead of a featured Image
Add videos to a gallery via a link or file upload
Have both images and videos in gallery
Embed YouTube, Dailymotion, & Vimeo videos
Display separate videos for product variations
Display product videos on the shop page
Enable launch video button on product & shop pages
Upload custom thumbnails for product videos
Lots of options to configure the plugin
Responsive design
Display Product Featured Video
You can feature product video at the place of product image. The video will play on the same page helping your customer view the content without being directed to another page.
Display separate Video for each variation
WooCommerce add video to gallery plugin allows to show separate video for each variation.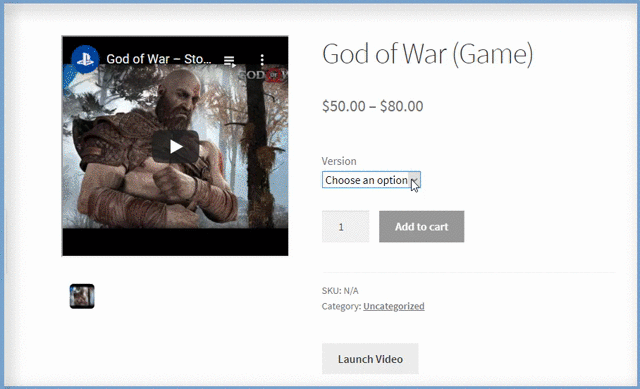 Add Videos to Product Gallery
Display videos on product gallery and customize the thumbnails according to your preferences.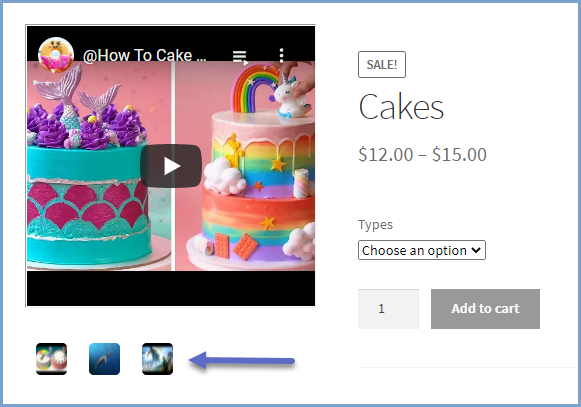 Featured Videos on Shop Pages
This option allows you to feature videos on you shop pages and show additional details about the product. This helps you get maximum exposure on any product your wish to target.
Play Videos in Pop-Up
An attractive pop-up can be enabled to show videos in lightbox on shop page when customer click the "Launch Video" button. This improve you store's user experience since the customer can play the video while being on the same page.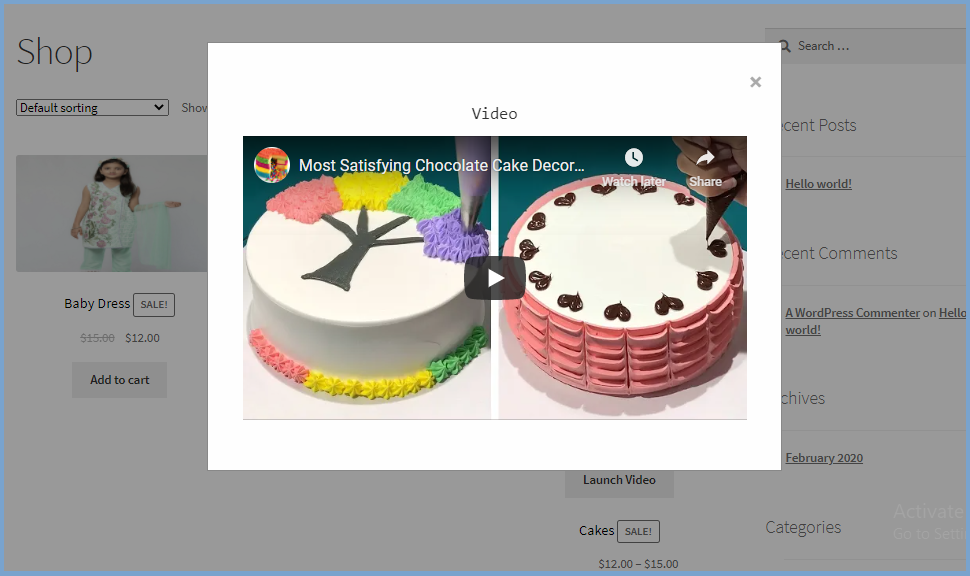 Key Benefits:
It helps shop owners to explain their product features in a comprehensive way.
Watching a product video makes purchasing decisions easier for customers.
Videos on the product or shop page help to attract customers & boost sales.
A good tool for store owners who sell tech products.
Helps to advertise the product by displaying the product video on the shop page.
How to Get Started
Purchase Add Featured Videos in Product Gallery from WooCommerce.com
Download and install the extension
Activate the extension
Go to WooCommerce > Settings > Featured Video tab to enable and configure the general settings
Read the full installation guide here