Automatically calculate shipping rates for New Zealand orders
PLEASE NOTE: This plugin is the product of OPMC and is not associated with New Zealand Post. New Zealand Post cannot assist with any support or inquiries regarding this product.  Any customer service requests must be directed only to OPMC.
NEW PROCESS: Customer only needs to provide a valid NZ Post Account Number (TPID) for assistance. If customer doesn't have an NZ Post Account number, please call the NZ POST National Call Center for assistance with query on – 0800 501 501
or email NZ Post Sales leads – leads@nzpost.co.nz
The New Zealand Post Group offers services to help New Zealand run, connecting people, businesses and communities. This plugin lets you offer New Zealand Post rates to your customers, which are pulled directly from their API.
When a customer enters their shipping information, the cost of the order's shipping is calculated using the weight and dimensions of the product(s). This returns the correct shipping rate for the customer.Save time manually calculating shipping costs and avoid unexpected shipping costs.
The extension requires that your store uses NZ Dollars currency and New Zealand as the base country. It primarily works with mm and kg, but other units can be converted automatically.
Calculate domestics and international shipping rates for NZ packages.
NZ Post can calculate rates worldwide, or domestic:
Domestic
International

ParcelPost
ParcelPost Fast
ParcelPost Tracked
Courier

International Express Courier
International Economy Courier
International Air
International Economy
Add handling fees or offer shipping discounts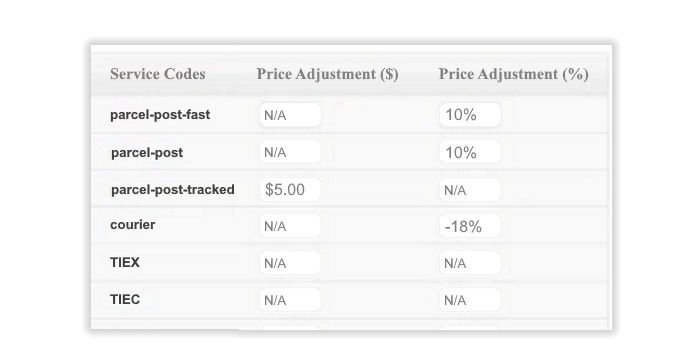 Easily adjust the pricing of your shipping rates from the plugin's settings. Increase the costs for each service by a dollar or percentage amount.
Specify custom box sizes

Specify the size, maximum weight and dimensions of the boxes you use to ship products. Items will automatically be added to these boxes depending on their dimensions or weight.
Create and Print Labels and Track Parcels with NZ Post Shipping APIs 
NZ Post Shipping APIs integration can do the following operations based on your subscription type:
Multiple Shipping Options on Checkout Page
Multiple shipping options for customers based on location, area and volume.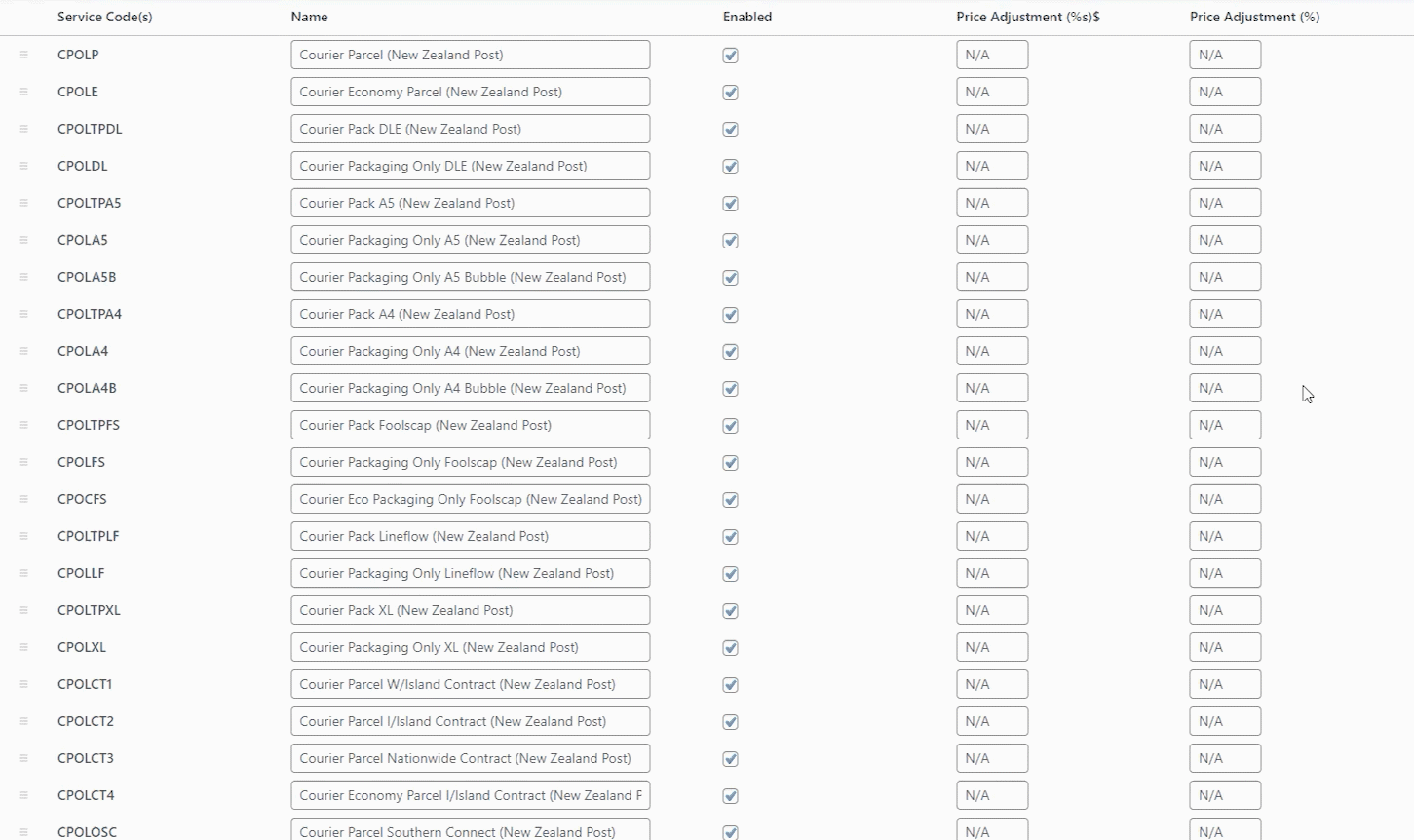 Nearby Collection Points
Gives customers options for nearby collection points.


Tracking Made Easy for Customers
Customers can track orders from within their WooCommerce Account and checkout screen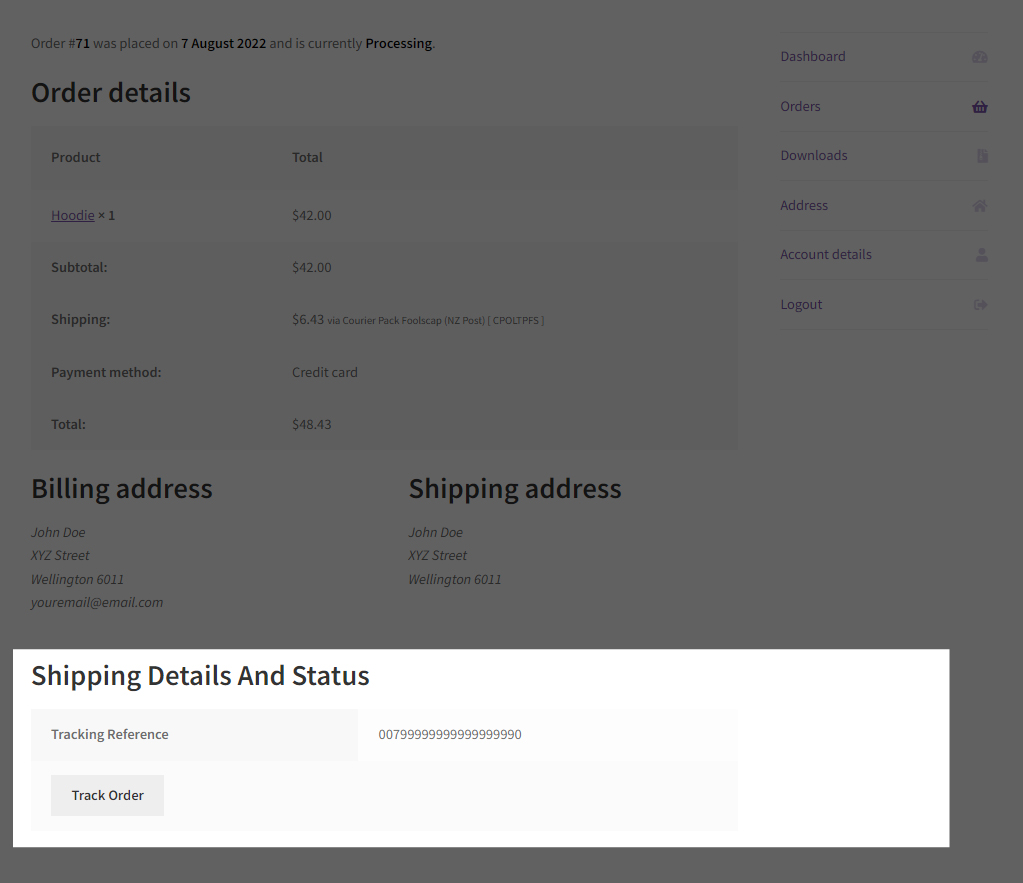 Shipping Details on Order detail pages for Merchants
Merchants can print labels and track orders from within order detail pages.