Display Product Gallery Images With a Slider
WooCommerce product gallery slider plugin adds a slider of gallery images to product pages. Customers see all of a product's images with the slider—no need to press images one-by-one.
Admin has the option to display auto-sliding images. With auto-sliding images, store owners control the images their customers see. Showing customers more images leads to improved user engagement and conversions.
Product gallery slider for WooCommerce allows customize sliders to match each store and position sliders in various layouts, including horizontal, vertical left, and vertical right. Customers can also see all images or videos in a lightbox and zoom image sizes.
Features List
Add Gallery Slider to specific products or categories
Upload or embed videos to product gallery
Multiple Bullet, Arrow, & Lightbox Styles
Use a lightbox to exhibit images and videos
Autoplay Image Gallery in a Slider
Customers can zoom in product images
Set a layout for the gallery slider
This Plugin is fully compatible with HPOS(High-Performance Order Storage) and Multisite.
Beautify Product Gallery with a Slider
WooCommerce gallery slider plugin helps you beautifully portray product gallery images in a slider. The moving effects of gallery items in a slider attract and engage customers, which ultimately increases store conversions.
Auto-play Image Gallery
Set the gallery items to auto-play in the slider as soon as the product page loads with the product gallery slider plugin. This ensures the display of maximum gallery to potential customers without making them scroll through the slider.
Grow Product Gallery with Videos
You can grow the product gallery by adding more and more videos to it. Advanced WooCommerce product gallery slider plugin helps you improve the usability of landing pages with the addition of captivating and explanatory videos.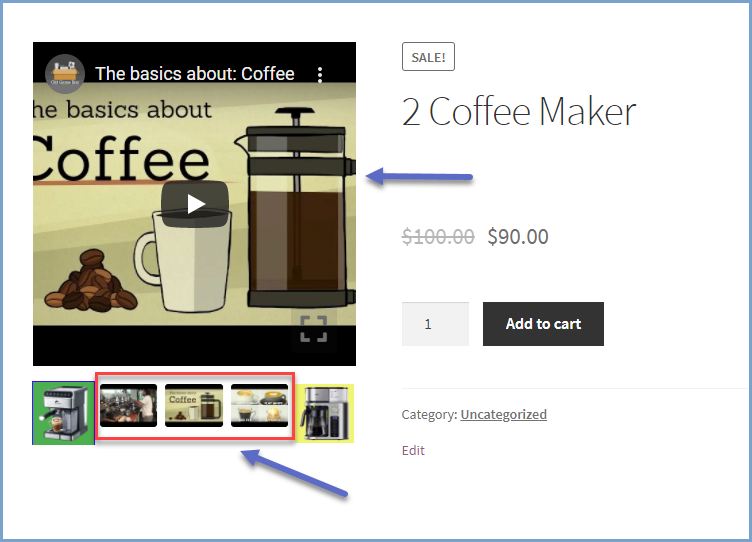 Display Bullets for Slider
You can display bullets with multiple shapes. Choose the position of bullets on the image i.e. Top, Bottom, Right, Left, etc.
Inside Image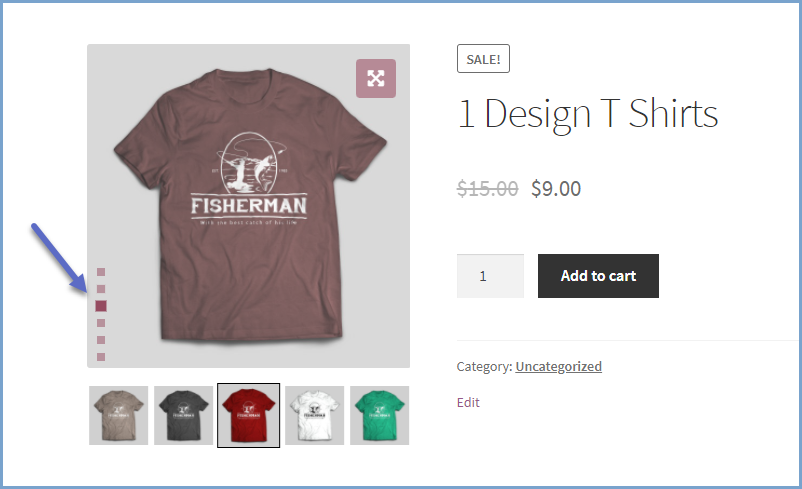 Below Image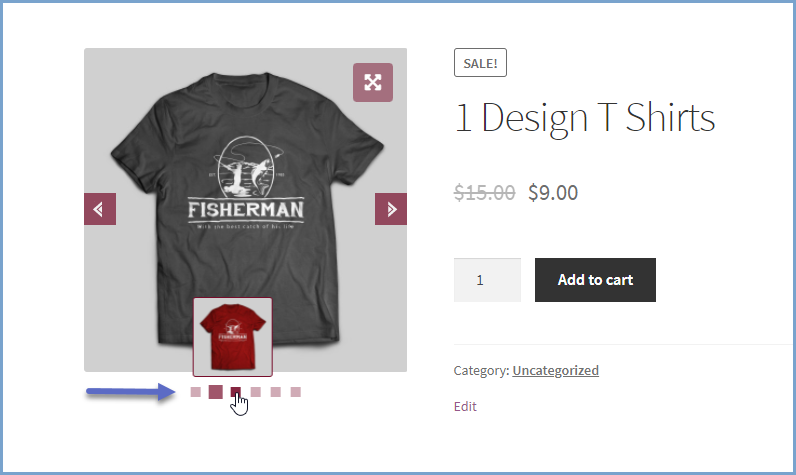 Display Gallery Items in Lightbox
WooCommerce product image slider enables customers to use lightbox view for exhibiting product images and videos to users. The lightbox preview has a better visual impact than the conventional projection of the product gallery.
Allow Customers to zoom in images
WooCommerce product gallery slider allows your customers to zoom in on product images for a clear view. By configuring zoom options you can allow users to have a closer view of the fabric, make, model, design, and style of the catalog items.
Choose a slider layout
WooCommerce single product image carousel plugin comes with amazing slider layouts such as horizontal, vertical left, or vertical right. Choose the one that seems the most suitable to your target audience.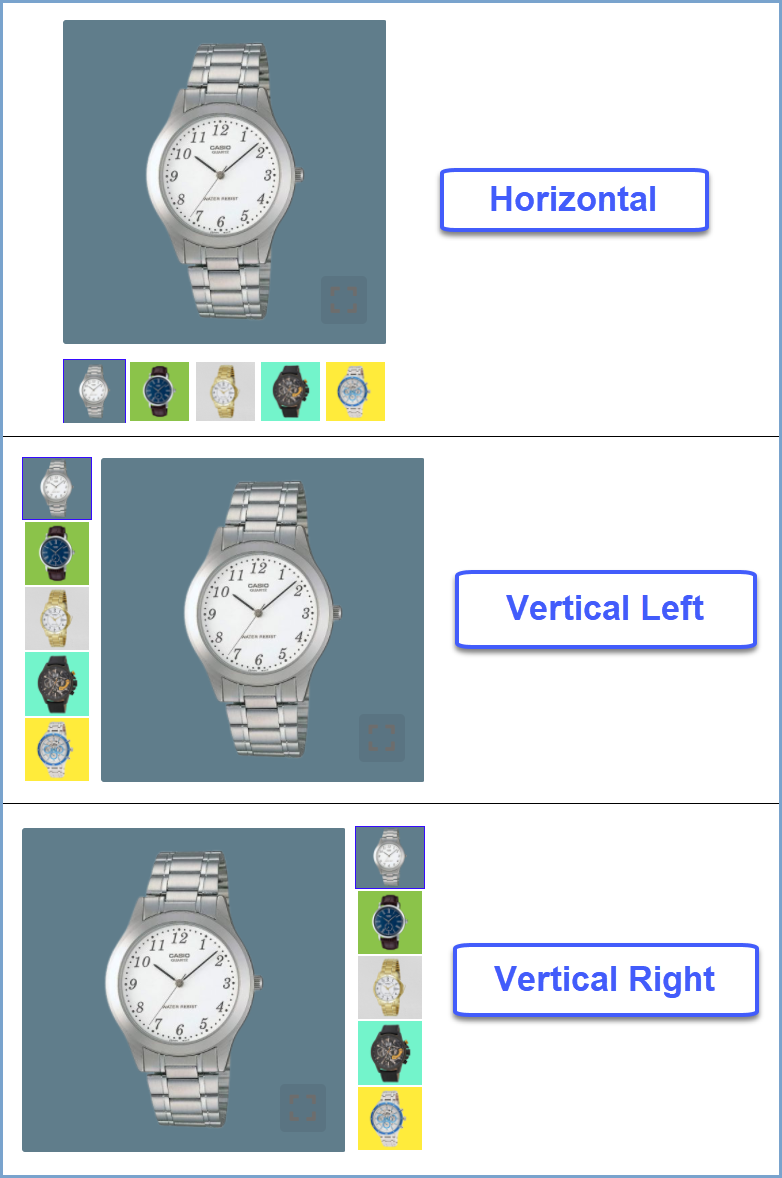 Apply to Specific Products or Categories
You can apply the gallery slider to specific products or categories.

Benefits
Improves the user's experience of product pages
Attract customers with auto-sliding gallery images
Ideal for merchants with large portfolios of product images
Compatibility
Our plugins are designed to be highly versatile and also compatible with the most commonly used themes, browsers, builders, and mobile views. We understand the importance of flexibility and integration when it comes to enhancing your website's functionality. Our plugins can effortlessly integrate with the following:
Themes Compatibility
Store Front
Avada
Flatsome
Porto
Woodmart
Divi
Builders
Elementor
Bakery
Divi
Page Layer
Also Compatible with
Multi-Site
Mobile Layouts
Get Started
Purchase Product Gallery Slider for WooCommerce from WooCommerce.com
Download and install the extension
Activate the extension
Go to the WooCommerce > Settings> Gallery Slider tab to enable and configure the settings
Read the full installation guide here
Requirements
Minimum PHP version: 5.2