Connect with more customers on Shopee with v2 authorization
Integrate your store with Shopee for a hassle-free selling experience. The new version with v2 authorization helps you keep your store protected and secured.
Grab the perfect upgraded plugin and take leverage of automated functionalities such as product listings, price & inventory syncing added with a centralized platform for order management.
Why should you be selling on Shopee?
Shopee was listed among the "5 disruptive eCommerce startups" in the SEA region. Shopee is on the top of the growing marketplace in the SEA & is estimated to cross $ 6.1 billion by 2025.
With its recent expansion around the globe, especially in Europe, Shopee has built its business on a mobile-first strategy keeping in mind the high mobile internet usage in the targeted regions.
Providing an additional edge with lower commission rates and cash on delivery to shoppers, Shopee is the place for you to sell to expand on a global scale.
For more information visit the FAQ answering all your queries.
Key features of the upgraded version of Integration to look for:
Following are the highlights of the features for automated selling on Shopee:
AUTOMATED & SIMPLIFIED LISTING
Save time with the BULK UPLOAD feature over the manual upload of your products. Additionally, you can easily set different pricing, fulfillment rules, along with product details for Shopee listings based on your existing WooCommerce inventory data.
PRODUCT PREVIEW OPTION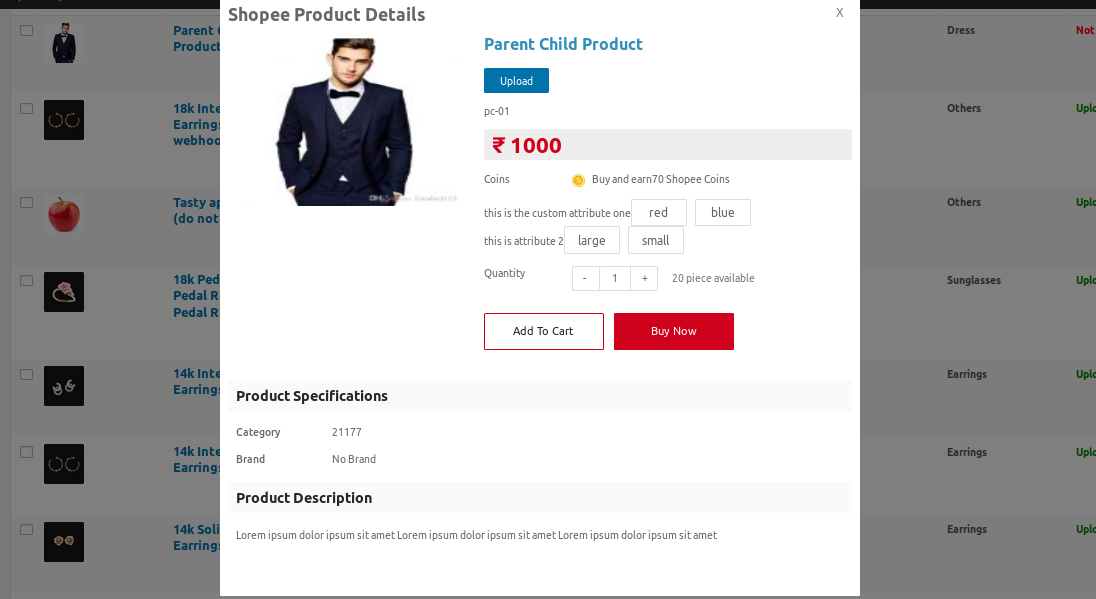 The preview product is best when you want to examine and see your product page prior to publishing. The integration feature provides a comprehensive perspective of your products.
Double-check the product descriptions, product photos, and all the other details and carry the necessary if required.
REAL-TIME & REGULAR SYNC OF PRODUCTS
Keep an eye on overselling with the real-time synchronization of your inventory at a regular interval of time. The feature keeps your Shopee store/stores updated and in sync with your WooCommerce store.
IN-BUILT PRODUCT IMPORTER
The integration keeps you one step ahead of time with an in-built product importer which connects your existing Shopee listings with the matching products in your WooCommerce product catalog.
CENTRALIZED ORDER MANAGEMENT
What could be better than a centralized order management system?
You get to manage & supervise orders, cancellations, and other such tasks from a single dashboard.
Receive direct order updates from the Shopee marketplace to your WooCommerce store, and control everything from WooCommerce for hassle-free selling.
SUBMIT YOUR SHIPMENT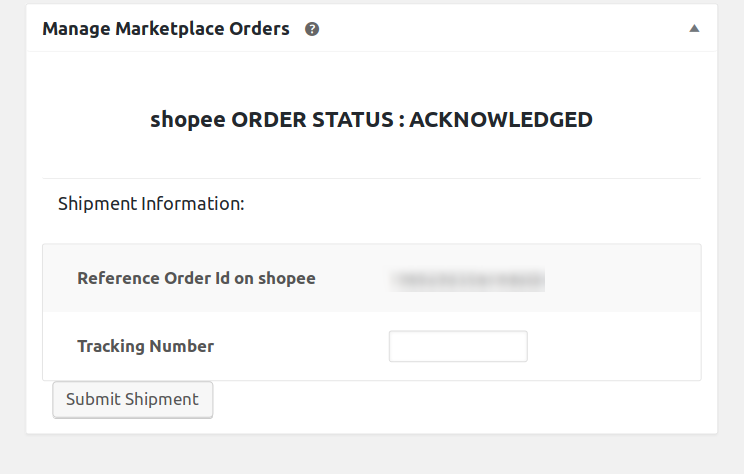 Buyers are increasingly concerned about the status of their orders. Submit shipment and fulfillment information so that your customers may track the status of their orders. As a result, you get to increase your consumer loyalty and trust.
Central Dashboard

Under the dashboard feature of the plugin, you get access to all the collective & relevant information under the same window. Features like Product Uploaded List & Product Error Log lets you download the CSV files of the required data. In addition to these two total WooCommerce Products, the total number of uploaded products of Shopee & products not uploaded on Shopee are also reflected along with the number of products with errors.
Arrange your shipment from WooCommerce directly
You can now arrange the shipments from WooCommerce directly. The shipment can be arranged from WooCommerce, generated on Shopee & further can be printed from your WooCommerce store.
Additional Benefits:
Get dedicated account management:
Following your purchase of the WooCommerce Integration, we will assign an account manager to your WooCommerce store. Your account manager will assist you through the installation procedure step by step making selling a frictionless process.
24*5 support system:
With our exceptional support system, we are available to meet all of your needs. Please contact us if our plugin does not meet any of your requirements. Our team is available to assist you 24 hours a day, 5 days a week!
Is Shopee Integration for WooCommerce worth your business?
The possibilities of growing your business by selling on Shopee are undoubtedly limitless. To help you sell seamlessly, the new version of Shopee Integration for WooCommerce helps you authenticate multiple stores, provides security, automates, sync, and manages your inventory in the best way possible.
To hype up your ROI, get started TODAY!