Add a Modern Block Theme Perfect for Street Wear
Urban Wear is a bold and modern WooCommerce theme ideal for fashion-forward sites with street wear style.
This theme is fully integrated with the native functionality of WooCommerce and the new WordPress Block-Editor (Gutenberg). This minimal theme provides you with the tools you need to create your own custom storefront, present your product collection beautifully and write editorial content. It offers you everything you need to run a fashion business in a clear manner, that's easy to follow, without adding any unwanted bells and whistles.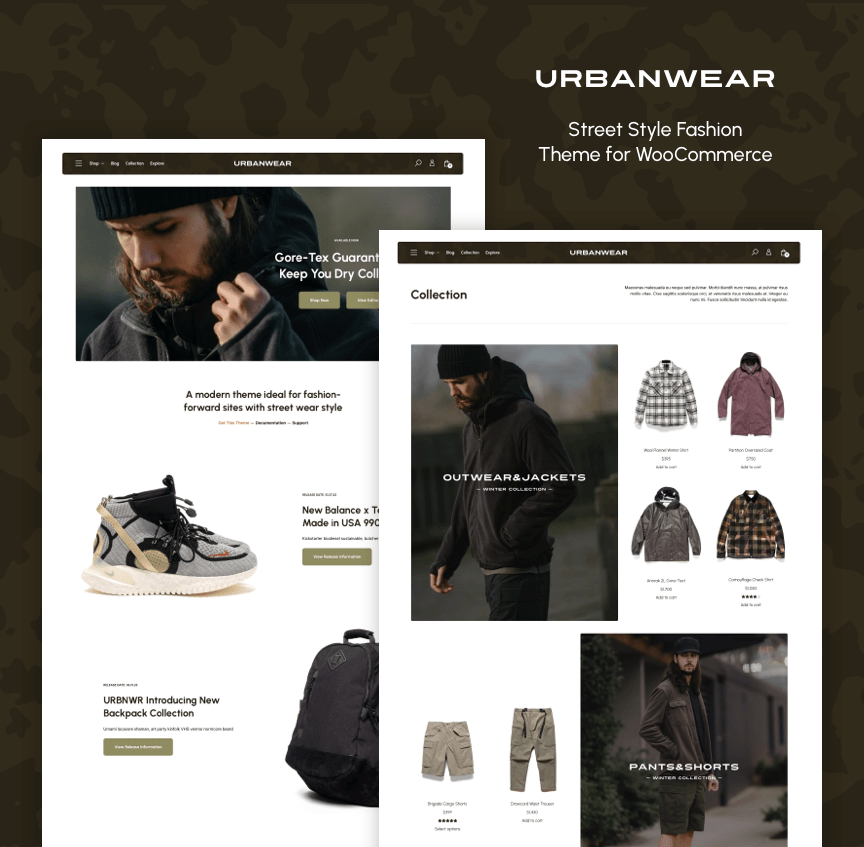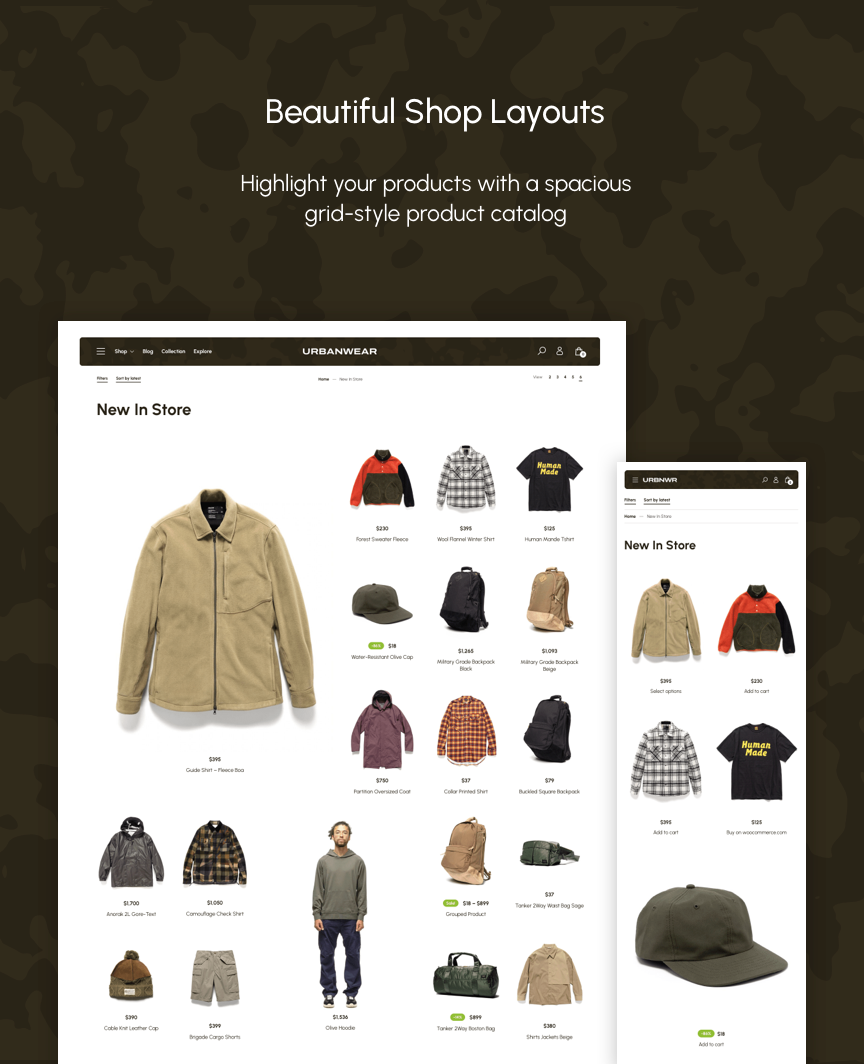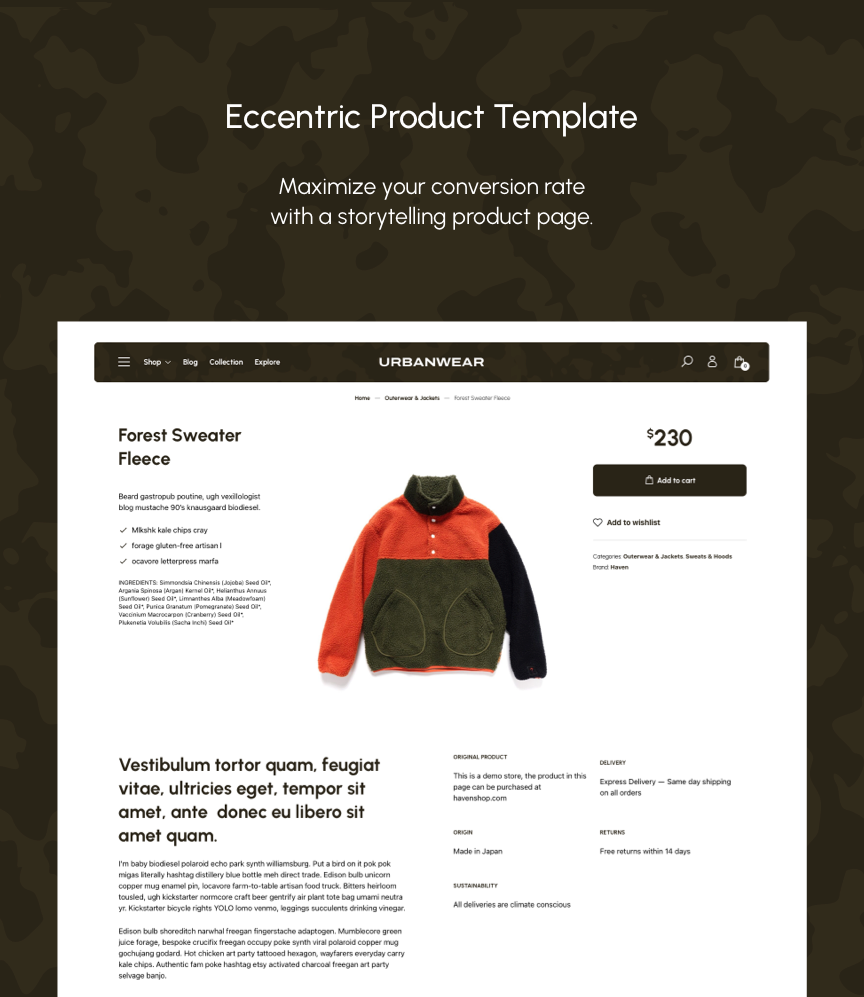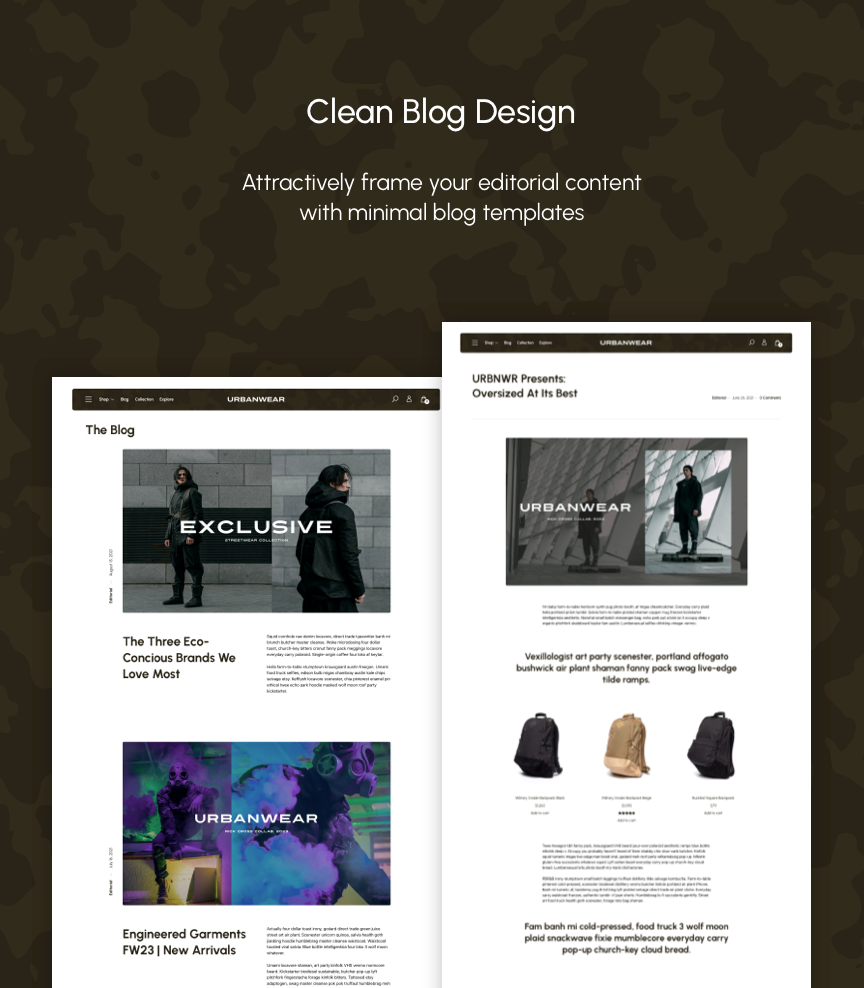 *Credits
– Demo Product Images: https://havenshop.com/
– Demo Frontpage Cover: https://havenshop.com/
– Demo Import Product Images: Ryan Hoffman on https://unsplash.com/
– Demo Dark Background Image: starline on https://www.freepik.com/
– Demo Posts & Collection Images: cottonbro, Gerardo Manzano, Jean-Daniel Francoeur, Vitaliy Izonin, Ryan Holloway, Melvin Buezo, Kaique Rocha on https://www.pexels.com/
Urban Wear – A Bold WooCommerce Fashion Theme
Features
Block-based theme
Gutenberg-compatible
Quick setup with starter content
Block Patterns
Secure and fast-loading
Mobile-optimized
Creates a spacious grid-style product catalog
Streamlines the shopping experience
Flexible and easy-to-use
Continuous maintenance and updates
We'll keep Urban Wear up-to-date by releasing adjustments and improvements whenever required. We are also looking forward to your feedback and suggestions. In other words, this bold and modern theme will only keep getting better.
Extensive Documentation
Take a look at our meticulously written documentation. You will find instructions on how to install and set up this bold WooCommerce fashion theme.
Fast and friendly support
We are here to help you out with everything you need to move forward with your work. And, if you love Urban Wear theme as much as we enjoyed developing it, please remember to rate it.