WooCommerce MailChimp
Developed by WooCommerce
Bring your customers and their data into MailChimp and send targeted e-mails to onboard, educate and upsell
Subscribe customers during checkout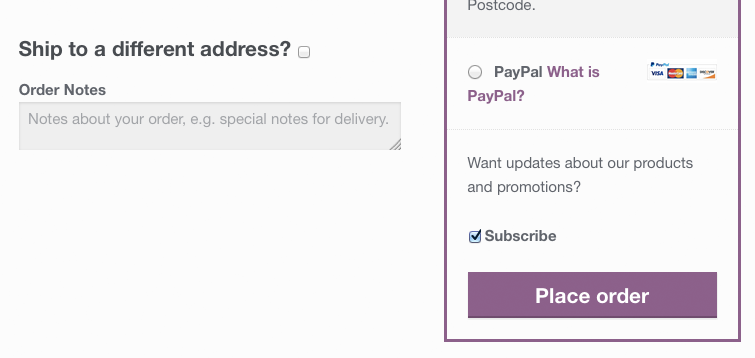 Save time and ensure your list is always up-to-date by giving customers the option to subscribe to your email list at checkout.
Send emails based on customer data and purchase history
This extension integrates with MailChimp's eCommerce 360 feature and pulls purchase data into MailChimp.
Create segments based on the number of purchases, total money spent, types of products purchased to make sure the right customers see your emails. Get as granular as specific SKUs and variations, with all the data right in MailChimp and ready for you.
Automatically send e-mails based on purchases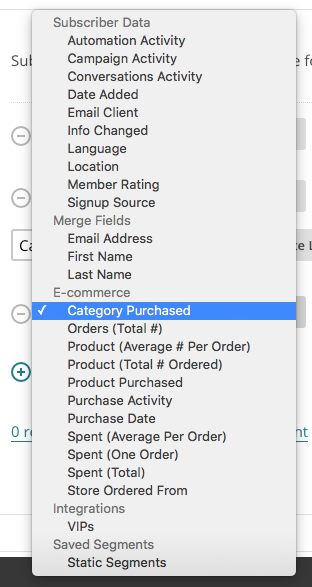 Send an email or series of emails to welcome and educate customers or automatically suggest related products by creating a workflow.
Trigger a series based on purchasing a specific product, category or change to customer data.
Add all this in a few clicks
Enter your MailChimp API key, choose which email list to subscribe customers to, and you're set.
Features
Full integration between WooCommerce and MailChimp
Opt-in checkbox on checkout, including options to customize text
Automatically add customers to a MailChimp list
Full support for Ecommerce360
Error logging to make debugging easier
How to Get Started
Buy this extension.
Download and install in your WooCommerce store.
Enter your MailChimp API key at WooCommerce > Settings > Integrations > MailChimp.
Choose which email list to add customers to, when they opt in.