Visiting Japan anytime soon? Have an interest in photography? Let EYExplore Tokyo be your guide to the wonders of Japan as seen from behind a camera lens. This provider of photo tours and workshops has been delighting tourists since 2014, and they're doing it all with WooCommerce.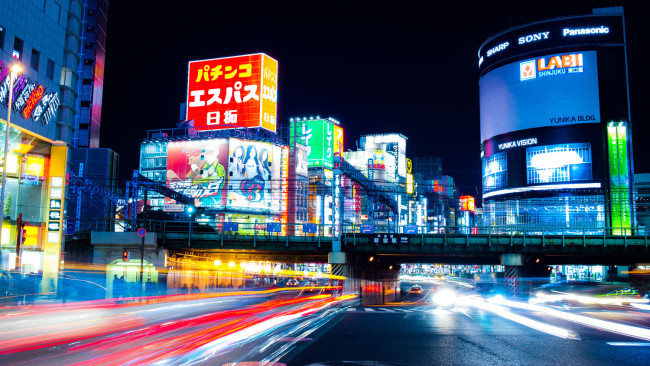 With the help of the WooCommerce Bookings extension, EYExplore Tokyo is able to book tours online from visitors who have an interest in photographing Japan's unique and sometimes unusual scenery. These bookings are quick and easy for customers, not to mention the photographers who guide the tours.
We caught up with EYExplore Tokyo's founder, Axel, to chat a bit about what has brought them success since they started last year. We also took a look at how they're using WooCommerce Bookings, plus some other extensions, to offer a seamless experience for visitors booking a tour online.
How EYExplore Tokyo came about
EYExplore Tokyo was created in September 2014. Axel was later joined by a pair of inspired photographers, Heath and Lukasz. Axel and Lukasz incorporated the company in September 2015, and it is now a thriving provider of photography tours and workshops in Tokyo, Kyoto, Osaka, and more.

When asked what sets EYExplore Tokyo apart, Axel was quick to respond:
Photography tours and workshops aren't anything new, but we set ourselves apart by providing really exciting products such as street photography, rooftop locations, and film photography workshops. There's even more coming up in the pipeline.
Having said that, Axel mentioned that "so far there is no competition in [their] market," as they are the only known provider of photography tours for English-speaking groups in Japan.
Since the company's launch in 2014, they have been working hard to get the word out, relying heavily on the following marketing methods:
Social media

Blogging

Partnerships with travel agents and wholesalers

Affiliate marketing
The biggest challenge they have faced since starting their business, Axel tells us, is explaining what they do:
Few people have a clear idea of what a photography tour experience entails. That's the challenge we are facing now.
Between their marketing, website, and examples of prior tours, they're aiming to combat this confusion and increase their booking conversion rates.
Photo tours of Tokyo, booked conveniently online
The EYExplore Tokyo website has been using both WooCommerce and the Bookings extension since the very beginning. Axel told us that because their tours are offered in English, they receive bookings from photographers all around the world, as well as English-speaking residents living within Japan.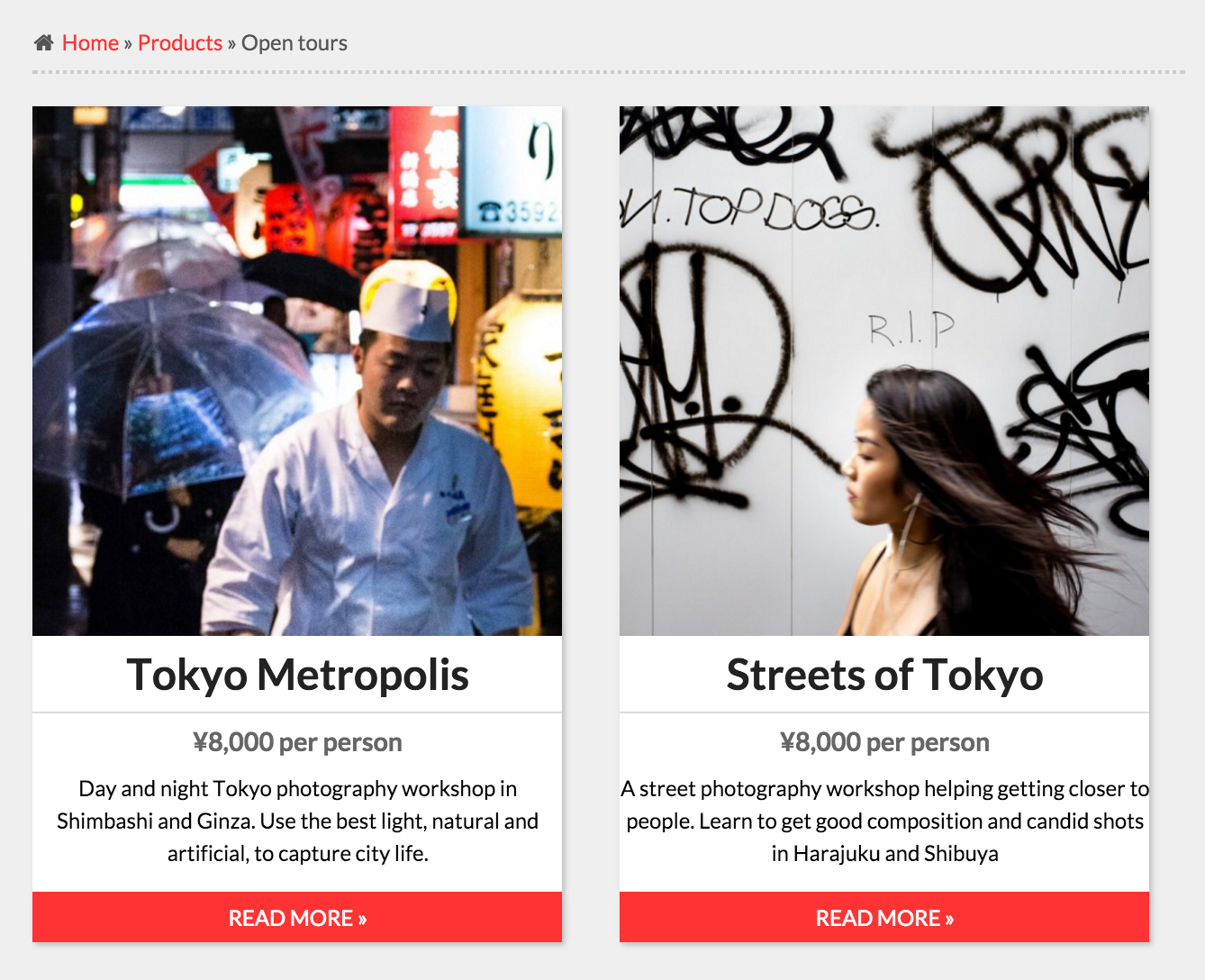 Where we think the website excels is with the detailed information it offers with each tour. Before you can even begin to think about booking, you're given everything you need to know about the photography experience, including:
The price per person (which stays the same even if you don't take photos, Axel mentions)
What kind of equipment is recommended or required
The length of the tour, including how long you'll be walking or at each location
Whether you'll be out at day or night
What kind of techniques will be used or taught
You're also given the opportunity to read reviews from customers who have taken the tour. And if a tripod is required (as it is for some tours), you can rent one — and pay the 1,000 yen fee — right along with your booking.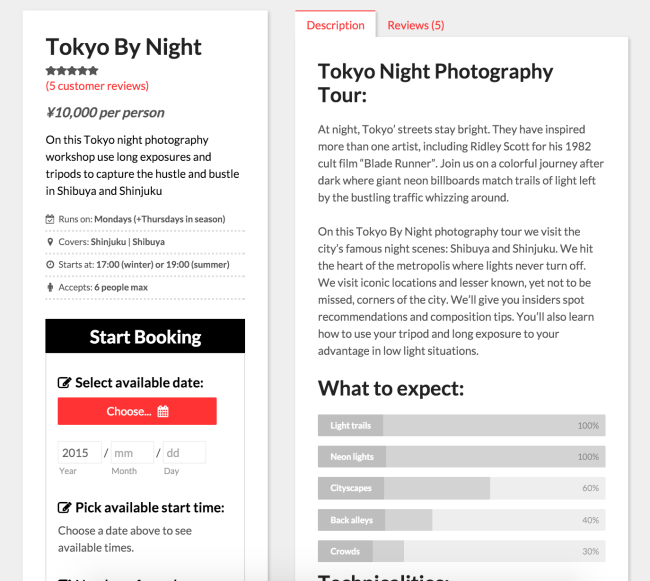 How WooCommerce Bookings helps EYExplore Tokyo find success
The convenient online bookings system offered by the WooCommerce Bookings extension has helped this unique company find success in a short amount of time. Since bookings can be done online in just a few steps, customers simply have to pick a tour, select their time, and show up with their things.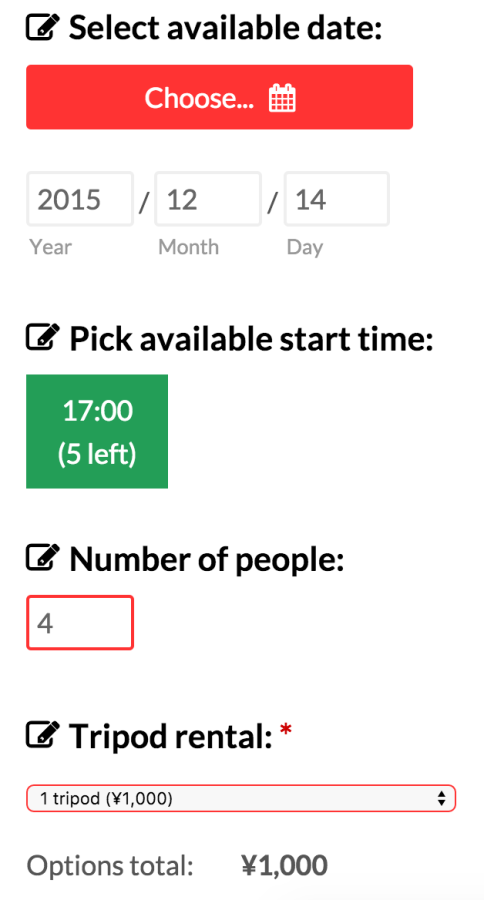 Along with WooCommerce Bookings, the site runs on our popular Canvas theme, customized to accommodate large photos and the bookings extension. They also use AffiliateWP to handle affiliate marketing, and the WP Simple Calendar plugin to display upcoming tours.
Since establishing the business, Axel explains that their Tokyo by Night tour has emerged as a definite crowd favorite:
It's a bit technical and people are happy to discover what they can achieve with their cameras. Beside it's a kind of photography that fascinates people and matches well Tokyo.
We were also curious to know if any of the photographers on these tours had found commercial success with their photos. Axel told us:
We sometimes get very specific requests from pro photographers. They want us to bring them to very specific locations to achieve a particular kind of look for their work. We do know the city very well and they know they can rely on us. These works usually end up on their professional galleries or even printed and on display at exhibitions around the world.
Marvelous!
A pro's advice for fellow bookings sites
To round things up, we asked Axel if he had any thoughts for those who might be starting a bookings site of their own in the future. Here's what he had to say:
Have the website running up and ready to accept bookings ASAP. Even if it means not getting it perfect from the beginning. This way you can more easily understand what works and what doesn't.

Even if the backend doesn't look or work the way you want, always go for the solution that gives you the best customer experience on the front end! You can put up with bugs but your customers will not, and you'll end up losing bookings.
Wise advice, we think. After all, your customers only care about the experience they have — not so much what you're doing after their appointment is made.
From photo tours to hotel stays, WooCommerce Bookings does it all
We're grateful to Axel for sharing the story of EYExplore Tokyo with us. It's always exciting to see what's being done with WooCommerce Bookings. Next time you're in Japan, look into tagging along on a tour — you can go even if you're not a photographer!
Making reservations for a guided photo tour abroad is just one possibility of our bookings extension. Whether you want to use your WooCommerce-powered site to sell your time, reserve hotel rooms, or save slots for your pet grooming business, Bookings is the extension for you.
Have any questions about ways you can use WooCommerce Bookings? Shout out to us in the comments, we're always keen to help you out.