It's easy to focus on sales, marketing, and branding. But it's just as important to give your customers an excellent post-purchase experience with accurate, secure, speedy shipping.
You can help manage customer expectations by clearly stating shipping rates in advance and providing realistic delivery dates. Here's how to make sure your shop is set up in the best possible way to ensure that shipping rates are clear and accurate.
Compare shipping services
What are the core services you need from your shipping carrier? You may want a service that:
Provides tracking information to your customers
Provides guaranteed delivery dates
Includes a high level of insurance with each shipment
Includes packing materials
Allows shipment of restricted products like CBD, perfumes with alcohol, or hazardous items
In the United States, the big three shipping providers — USPS, FedEx, and UPS — all offer tracking and guaranteed delivery dates with most options. For additional services, consider that:
USPS and FedEx both have flat rate shipping options that include standard size boxes with your shipping cost.
Restricted items only qualify for some USPS services and may even require a courier company.
Calculate shipping averages for each product
All three major US shipping services offer an online quote generator. Get a variety of quotes for each of your products and common product combinations.
Your quotes will be calculated based on four factors:
Factor one: The size and weight of the package
The bigger or heavier the package, the more it costs to ship.
To get a set of sample quotes from each of your possible providers, you'll need to know the weight of each product you sell, as well as the dimensions of a box that would hold it (don't forget to leave room for packing materials).
Carriers typically use a complicated calculation called the Dimensional Weight (DIM) to set their rates. To calculate DIM, take the length x height x width in inches, then divide this by a rate factor (139 for the couriers, 166 for USPS), to produce a weight in pounds. The shipping rate will be calculated based on the DIM weight or the package's actual weight, whichever is larger.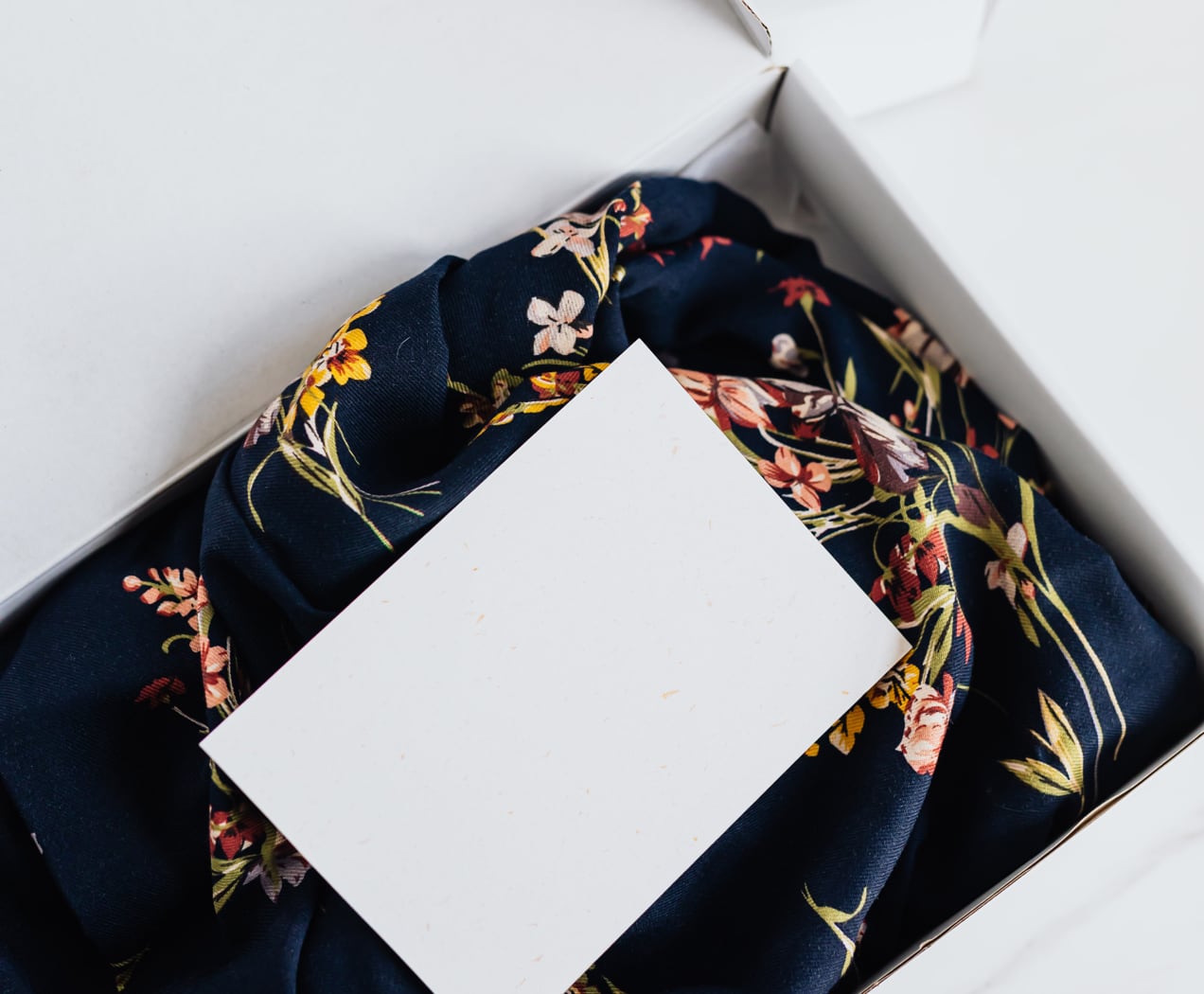 What does that all mean? Three important things:
Light items that are very large and bulky, like pillows, will be charged a higher shipping rate than you might expect;
You should always use the smallest possible box to hold the items you're shipping, as larger boxes mean higher rates, even if they don't weigh more;
USPS uses a larger rate factor, which means their overall base rates are lower.
There's another good option to consider here, though. Instead of calculating custom shipping rates using the DIM or actual weight of the package, you can choose flat rate shipping instead.
Both USPS and FedEx provide fixed-size shipping rates that you can mail at set rates, provided they meet their maximum weight guidelines. UPS offers a service like this too, but you have to provide your own packaging. Using this style of shipping may save you money if one of their standard sizes happens to fit your popular product combinations closely in size.
Factor two: The distance traveled for delivery
The farther you wish to ship your goods, the more it will cost.
All three options for US shipping use the concept of zones to calculate pricing. They use zip codes to create regions that are close to you (Zone 1) or very far from you (Zone 8, for USPS) and everything in between. Each carrier has its own zone definitions but in general, a lower zone means more local deliveries, which are both less expensive and have faster delivery times.
The key takeaway: you can keep shipping costs low, or even offer free shipping, to customers with a zip code inside your own zone. For customers who live farther away from you, you can either charge a higher rate, or perhaps choose not to service those areas.
Shipping internationally?
WooCommerce Shipping and DHL recently partnered to combine best-in-class technology with the infrastructure of an established international shipping carrier.
When shipping domestically from the United States, WooCommerce Shipping has always provided benefits like discounted rates, seamless integration, easy label printing, and the ability to skip post office lines. Soon, stores shipping internationally can use WooCommerce Shipping to print DHL Express labels and enjoy discounted rates, free package pickups, automations for shipment tracking and customs forms, and much more. 
Factor three: The timing window required for delivery
All delivery systems charge more for faster delivery.
If your customers' needs are time-sensitive, providing efficient delivery may be necessary to make the sale and shoppers might understand paying a premium. For other purchases, customers may be willing to wait just a bit longer to receive their order if they don't have to pay for shipping.
Factor four: The frequency and volume that you use shipping services
All three carriers will offer you discounted rates if you sign up for a business account and commit to a certain level of use.
Retail prices, where you walk up to the counter and pay to ship a package, are the most expensive solution. At USPS, you can move up to Commercial Base Pricing (CBP) or even Commercial Plus Pricing (CPP) when you're ready to commit to regular shipping. If you're a small operation, you can still access these better rates with the WooCommerce Shipping extension, which gives you CBP rates automatically.
For courier shipping, you can negotiate your own contract with them to get a package of lower rates; it's best to get in touch with them directly to talk about your options. Pro tip: if you're a member of a business association, you may already qualify for lower rates without having to negotiate on your own.
Add shipping fees or cost increases to your WooCommerce shop
Once you've generated a sampling of quotes for each of your products, using your targeted delivery zones, you should be able to create a table of shipping rates.
You can implement shipping costs in WooCommerce in a few different ways.
Option one: Cover shipping costs with additional markup
A simple solution is to incorporate the average shipping amount as part of the product's base price and offer free shipping. This is a very popular promotional strategy.
You may want to add a bit more than you've calculated for average shipping costs. It's great to have low prices, but you don't want to find yourself losing money on each sale.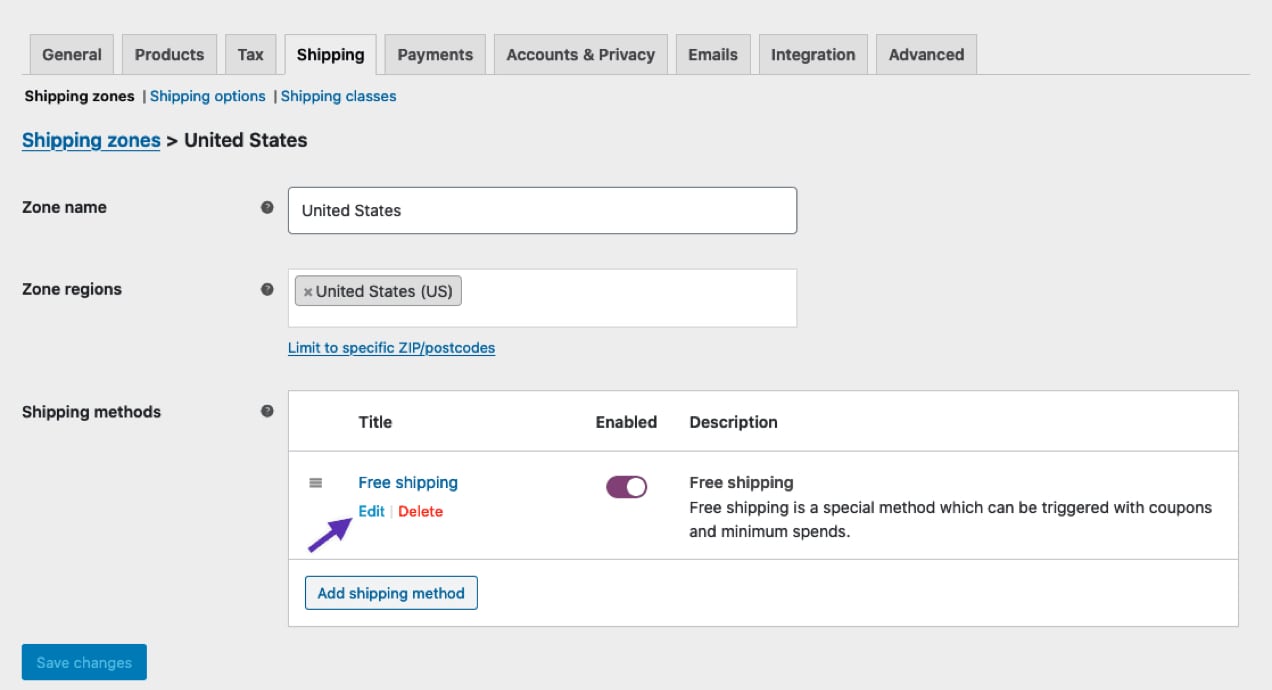 To do this, once you've added an amount to each product, turn on free shipping in your WooCommerce settings.
If you'd like to set your shipping to be free once a certain cart threshold is met, you'll need to use an extension like Table Rate Shipping.
Option two: Set up static shipping fees
To set up basic shipping rates with WooCommerce, define your shipping zones, then set prices for each one. You can also use shipping classes to get even more specific.
For example, you could group your products into classes like small, medium, and large items, and set rates for those classes based on the customer's zone. To set more complicated shipping rules — like discounts for specific combinations or amounts of products — use the Table Rate Shipping extension.
No matter which carrier you choose, keep your customers in the loop with the WooCommerce Shipment Tracking extension. Once you've fulfilled an order, you can enter tracking information from any provider, which your customers can access in their account.
Option three: Generate dynamic, on-the-fly shipping quotes
Highly accurate, up-to-the-minute shipping information is available with a variety of WooCommerce extensions.
For USPS: If you ship products flat rate, the Flat Rate Shipping extension can calculate the required box size based on the products ordered. It will then choose the rate from your list of defined box options that best suits each order.
You can also generate live quotes based on weight and dimensions for custom-sized shipments. Use the WooCommerce USPS Shipping Method extension to connect with USPS.
For FedEx or UPS: Both FedEx and UPS have a WooCommerce extension that allows for live shipping quotes. They can also estimate box sizes for flat rate shipping if that's how you'll be mailing your items.
Shops located in other countries: If your shop isn't in the United States, you may still be able to integrate closely with your local post service. WooCommerce offers extensions that integrate with Russian Post, UK Royal Mail, Canada Post, Australia Post, South African Post, and New Zealand Post, among others. See our list of shipping carrier extensions for a local solution. Don't see your shipping service? Keep checking back; we add more all the time!
Shipping solutions for every store, everywhere.
WooCommerce provides a myriad of shipping options for every scenario, whether you're sending products around the corner or across the globe.
WooCommerce Shipping has always been a seamless solution for shipping from the United States to domestic locations, and soon will offer international deliveries with DHL. And you'll still enjoy great discounts, automations, and other time-saving solutions.
No matter what you sell, how you ship, or where your packages are headed, WooCommerce has a solution for your store. See all shipping extensions.