You've got a great product ready to go. Now it's time to get it in the hands of your target audience — and there's no better place to sell than online, where you reach a much larger market than in your local corner shop! Setting up an eCommerce store doesn't have to be expensive or complicated; with the right operating system, you can have your marketplace up and running quickly and easily.
Navigate the Journey:
Part One: Choosing an Audience
Part Two: Finding a Problem to Solve
Part Three: Selling It Before You Make It
Part Four: Creating the Product
Part Five: Choosing an Operating System
Part Six: Getting Your Product to Your Customer
Part Seven: Creating Happy Customers
What's an operating system?
Operating systems are all around us. Anything technical that can be controlled with an interface, from your phone, to your car, to your home's smart thermostat, has an operating system, allowing users to set it up and control it.
So when setting up an online store, you'll need an operating system. That means choosing software that lets you log in, design pages, and build a storefront.
You'll need a system that can:
Work with the right audience. That's you! Choose something geared to your level of technical expertise and willingness to learn.
Provide the right capabilities. You'll need a system that lets you create products, display them on website pages, and collect orders and payments, at a minimum. But if an operating system offers extended features that could make your shop awesome — now, or in the future — then that's a great bonus.
Offer an accessible interface. Your end goal is to build a store that's easy for customers to use and, ideally, is easy for you to set up and manage as well.
We're going to look at some of the features to consider when choosing an operating system for your store. You have three main options:
Use an open source operating system like WordPress and WooCommerce.
Use a proprietary operating system like Shopify or Wix.
Let's look at the factors you should consider to help you make a decision for your eCommerce business.
Factors to consider
Ownership versus renting
One of the most common mistakes new entrepreneurs make is not owning their own storefront.
When we say "owning" in regards to an eCommerce shop, what we mean is that you've paid personally for your domain name (the URL that someone types in to find your site) and hosting account (a service that stores your website files so anyone can access them online). This gives you full control over the site's content — you can create anything you'd like.
When you use a marketplace like Etsy, they technically "own" your storefront — they have final say over its content and layout, and can remove products, or even your store, if they see fit. They control your product visibility, and often set limits on where, when, and how you can advertise. You're required to fit their brand, rather than the other way around.
Proprietary platforms, like Shopify and Wix, have similar restrictions and require you to agree to their terms of service. If they decide you're in violation, they may even close your store with no chance to appeal.
But tools like WordPress and WooCommerce offer full ownership. You build your site using your own content, with your own branding and design, on your own terms.
Think of it like owning your house. When you buy a house, you can paint the walls any color you'd like, add nail holes, or even tear them down entirely. But when you rent, you're subject to your landlord's rules and can be evicted, or have your rent raised, at any point. Your only recourse is to move out and start over.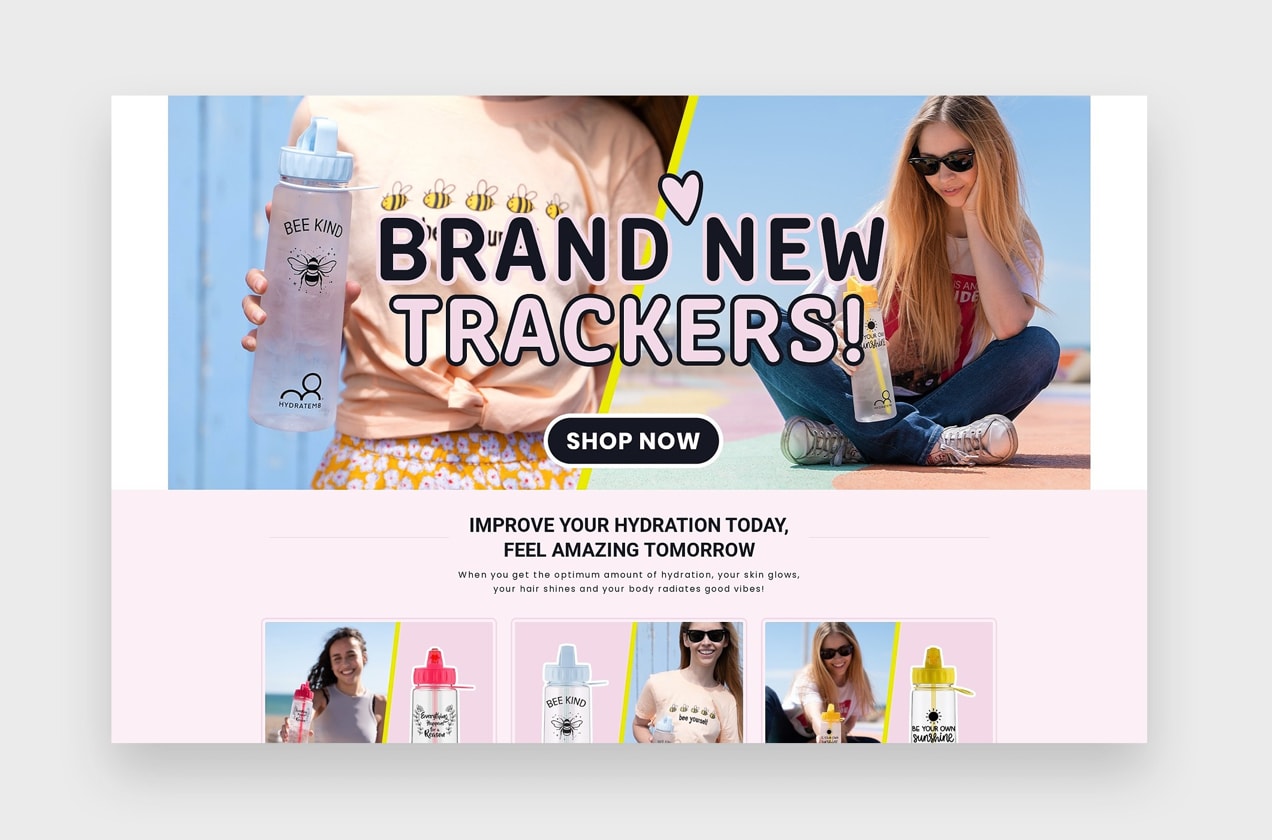 Flexibility
Flexibility falls into two categories: how your website looks, and how it works. You want an operating system that allows you to determine both.
Customize the look of your brand. As a business owner, you want to be recognizable. That means that you should maintain a unique brand, from your colors and fonts, to the layout of your pages. So you don't want an operating system that locks you into templates or layouts that you can't change, like on marketplaces or builder sites.
Customize the features of your website: You might also want to add extra functionality to your website. A flexible operating system with lots of additional features provides a great base for your business to grow.
Would you ever consider adding advanced functionality like:
Currency conversion and language translations?
Bulk order forms?
Gift certificates?
Blog posts?
Social media integration?
Email marketing?
Raffles or giveaways?
Memberships?
Live chats?
This type of advanced functionality is possible on WordPress, but not always available on other platforms. Choosing an operating system from the start that has the ability to add these kinds of powerful components enables you to grow your business at any time.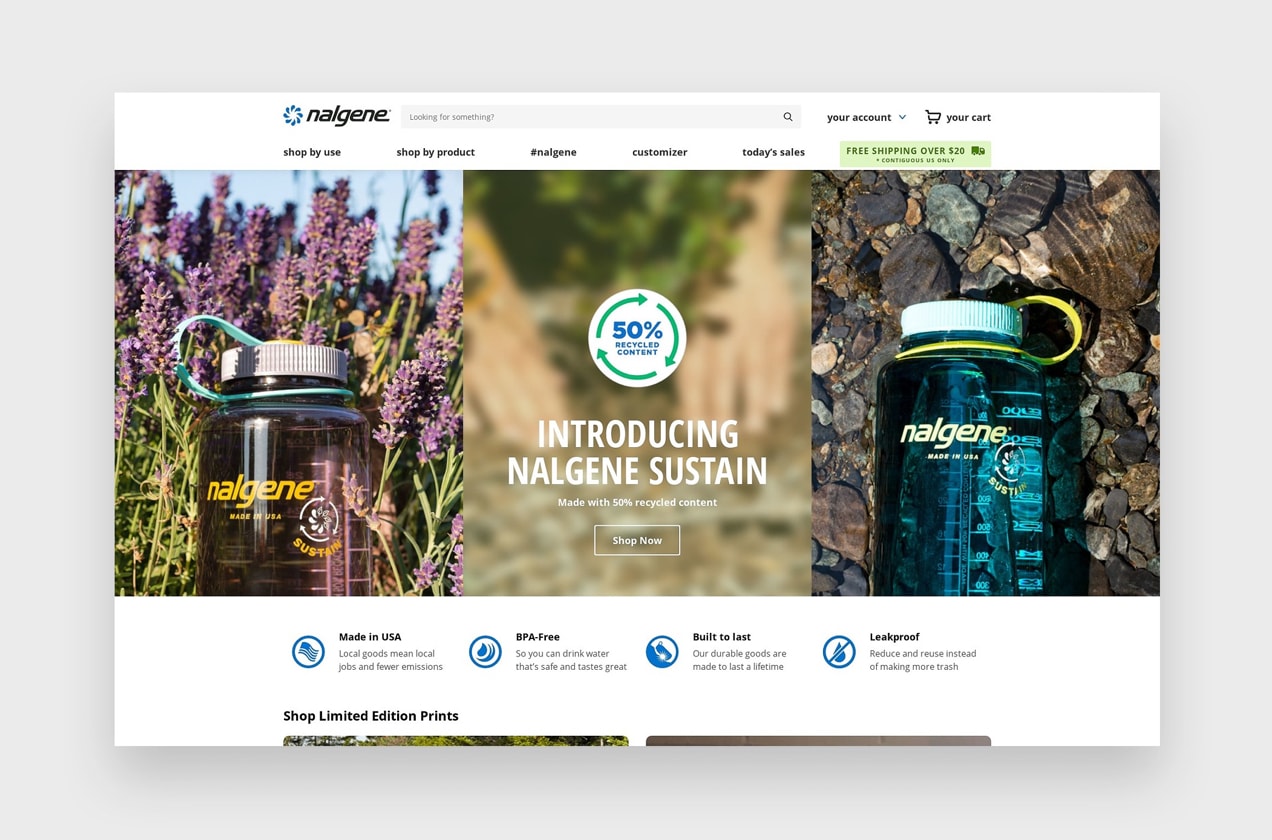 Scalability
You might be small now, but that may not always be the case. You want an operating system that can grow with you.
Bigger shouldn't mean more expensive. Marketplaces and proprietary platforms often take a percentage of every sale, called a transaction fee. These fees are variable and can change without notice, affecting your bottom line. There can also be additional charges as your traffic increases, or if you want to add additional features to support your expanding client base. As you grow, you'll give a larger and larger cut of your profits to another company.
Open web support
The open web is based on the idea that the internet should be free and accessible to everyone. A big component of this is open source software — tools that are available for free to everyone and written and maintained by volunteers.
Why should you care about the open web?
It supports accessibility. There's a low barrier to entry, so entrepreneurs with a great idea can get their products online quickly and inexpensively.
New features can be added democratically. When someone sees a need for a new feature, any developer can add it; you don't have to wait for some big corporation to sort through the red tape. If there's something you dream of for your shop, chances are high that someone already has a solution. If not, it's easy to find a developer that can create it for you.
Free help is available from a vast community of developers and users. Since it's open to all, that means many people have experience working with the software, and are happy to share what they've learned in the spirit of the open web. The whole internet is like one big user's guide for open source software.
There's one more huge benefit of choosing an open source operating system: there's no gateway to your products. You have direct and full control over your search engine optimization, customer messaging, and advertising. Remember, the goal of marketplaces is to promote their own brand, not yours.
When it comes to open source platforms, there's really only one choice: WordPress. It's free to use and runs almost 40% of websites worldwide. WooCommerce is the eCommerce engine of WordPress, enabling you to list your products and accept payments online. When combining these two tools, you can create a powerful, flexible storefront that positions you for success.
Comparing options for eCommerce sites
Let's compare operating system options using the criteria we've talked about so far.
| Criteria | WordPress and WooCommerce | Proprietary Platforms | Marketplaces |
| --- | --- | --- | --- |
| Add content and products without having to know HTML/CSS code | ✓ | ✓ | ✓ |
| Track orders and take online payments | ✓ | ✓ | ✓ |
| Ownership | ✓ | 𝙓 | 𝙓 |
| Custom content and messaging | ✓ | ✓ | 𝙓 |
| Branding control | ✓ | ✓ | 𝙓 |
| Advanced website and storefront features | ✓ | 𝙓 | 𝙓 |
| Static operating costs, instead of per-transaction fees | ✓ | Varies | 𝙓 |
| Open web support | ✓ | 𝙓 | 𝙓 |
| Full control over SEO and marketing | ✓ | 𝙓 | 𝙓 |
| Strong community support | ✓ | 𝙓 | 𝙓 |
Making a choice
When it comes to the most important criteria, there's a clear winner: WordPress and WooCommerce. Chose this combination if you:
Value community. If you want to support a more open internet, learn from other business owners, and be a part of a fast-growing, global community, WooCommerce and WordPress are the right choice.
Are willing to learn. WordPress and WooCommerce offer a platform for you to build your site. There will be some work in creating content, customizing the layout, and adding all the pages you need, but the interface is meant for non-developers, and the menu system and back-end editing forms are intuitive. It will take some time to learn, though, and the merchants who have the most success with WooCommerce are those willing to learn how to make the most of it.
Want a content-first store. Content is the foundation of a successful business. It enhances every aspect of marketing, connects you directly to customers, and highlights your expertise. Since WordPress was originally built as a publishing platform, there's no better choice.
Build your store
Choosing WordPress with WooCommerce gives you a solid foundation to build on. You'll be able to establish your brand from day one, working with an operating system that you can fully customize to your needs. You'll have full ownership of your message, promotion options, and data. And as a bonus, you'll contribute to the ideals of the open web.
Dream big! By laying a good foundation for your online business, you will be ready to grow your store as big as you can imagine. Sell anything you want, as much as you want. And since you own everything, your future is in your own hands.
When your online store is up and running, the next step is to deliver. It's time to get your goods into the hands of your customers — we'll cover that in our next installment.
We'd love to see what you built! Share your new store in our Facebook group, on Twitter, and/or at your local meetup.