In the third post of this series, we discussed pre-selling your product to gauge your audience's interest. This means you know that you have a market for your product and may even have some excited customers waiting for their pre-order.
Your next step: creating your products.
Navigate the Journey:
Part One: Choosing an Audience
Part Two: Finding a Problem to Solve
Part Three: Selling It Before You Make It
Part Four: Creating the Product
Part Five: Choosing an Operating System
Part Six: Getting Your Product to Your Customer
Part Seven: Creating Happy Customers
You've put time and hard work into the process thus far and can move ahead knowing that your business is positioned for success. Now comes the magic part — creating!
Combine the idea you pitched to your audience, the information you gathered about their needs, and your own imagination to bring your products to life. There's no set way to do this — the sky's the limit! The important thing is that you're truly focused on solving a problem, as discussed in our second post.
Ways to create a product
There are a variety of ways to design and build your product and the right fit for you may not even be on this list! Use our ideas and tips as guidance and inspiration.
Handcraft products
Handcrafted products are made by you and your team members in-house: candles, paper goods, food, furniture, jewelry, or bath bombs, for example. You put your personal stamp on each and every item and have full control over the final product. However, it can be difficult to scale — you only have so much time and new employees often require a lot of training.
Arthur Lhermitte, fashion designer and founder of Striiiipes, loves the attention to detail involved in crafting accessories in his Parisian workshop. It enables him to cut out the middleman, pass those savings on to customers, and control every aspect of the manufacturing process.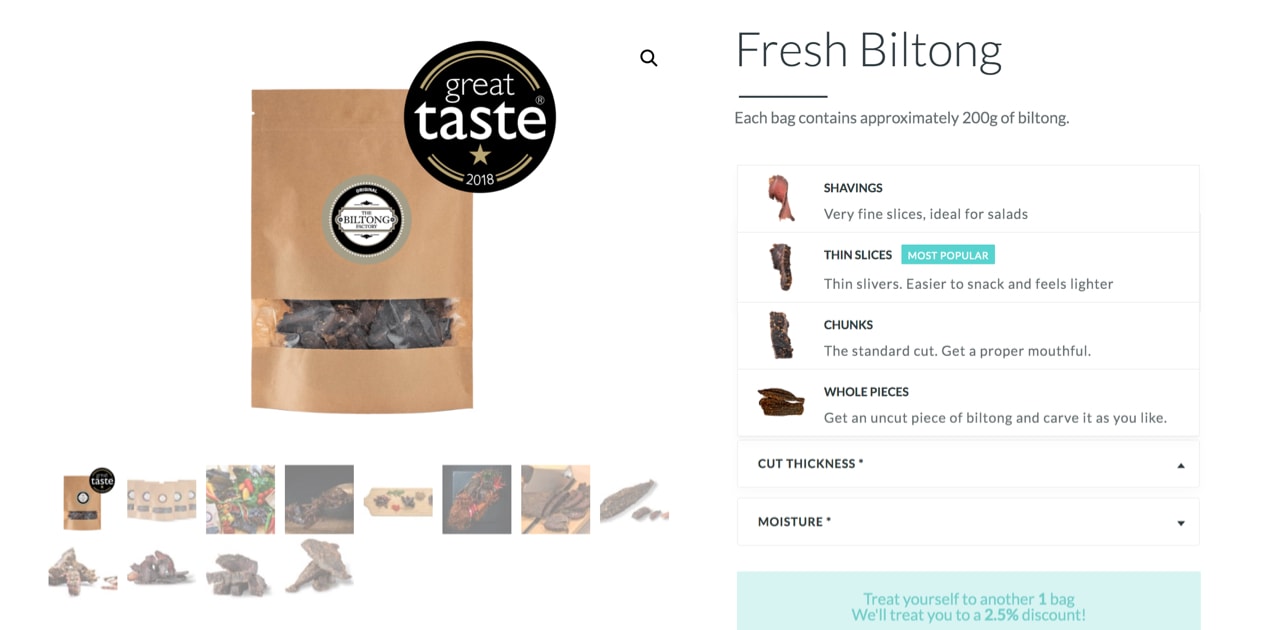 For The Biltong Factory, customizability is an important benefit of making their South African dried meat snacks in house. Customers select a flavor, cut thickness, and moisture level to design the perfect bag for their tastes. And because everything is made fresh and stored in a temperature-controlled environment, it arrives on their doorstep at peak quality.
Manufacture new products
If you're creating a completely new product, you may want to work with a third-party manufacturer who has the tools and expertise necessary to implement your vision.
This is a great option if you're not quite sure how to put your product together, don't want to purchase pricey equipment, or don't have the time or staff to manufacture in-house. Keep in mind, though, that most manufacturers have a minimum order size, so you'll need both money and inventory storage space upfront.
Shannon of Ubuntu Baba made the most of her connections. She knew the problem she wanted to solve and the product she wanted to create — a breathable, comfortable baby carrier that didn't irritate c-section scars — but wasn't great at sewing.
Her father owned a factory that manufactured outdoor gear and was willing to make her carriers as well. This setup worked perfectly: the products were manufactured by a company with tools and expertise and the customers loved that they're made locally. Read her full story to see how she implements the steps from this series.
Manufacturing doesn't always mean working with a factory, though. Simply Charlotte Mason partnered with a local shop to print all of their homeschool resource books. Not only was this more affordable and efficient than printing themselves, it also supported other local businesses.
Dropship existing products
When dropshipping, you find the customers, another company manufactures and ships the products, and you take a cut of the earnings. There are virtually endless products you can dropship, from novelty socks and remote control cars, to furniture and electronic parts.
Dropshipping has a low barrier to entry because you don't need to invest in storage space, equipment, or product development. You don't even have to worry about inventory management or shipping! However, there's often a lot of competition between dropshippers and you lose a lot of control over the fulfillment process.
Nordic Outfit is a young Belgian fashion label that dropships organic, cotton clothing. They vet each item, checking for durability, sustainability, and ecological awareness.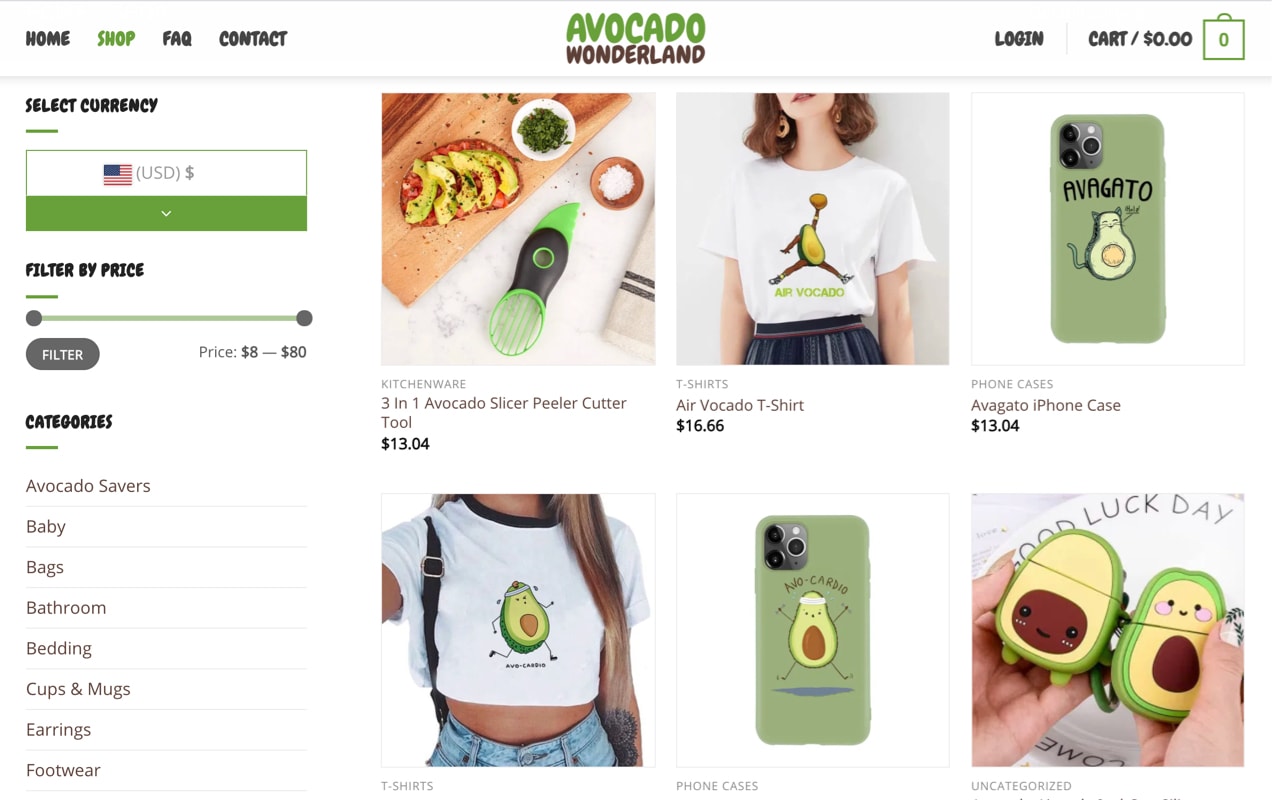 Avocado Wonderland sells products around one theme: avocados, of course! They source quirky, fun items — kitchen tools, t-shirts, phone cases, shower curtains, and more — to create a one-stop shop for avocado lovers.
Print products on demand
Print on demand is very similar to dropshipping. You work with a third-party supplier to customize white label (or blank) products — like books, t-shirts, stickers, or mugs — with your own designs. Shipping and manufacturing is handled by the supplier.
This allows you to express your creativity without having to worry about shipping, manufacturing, or a large, upfront investment. But you will have less control over your products and may have lower profit margins.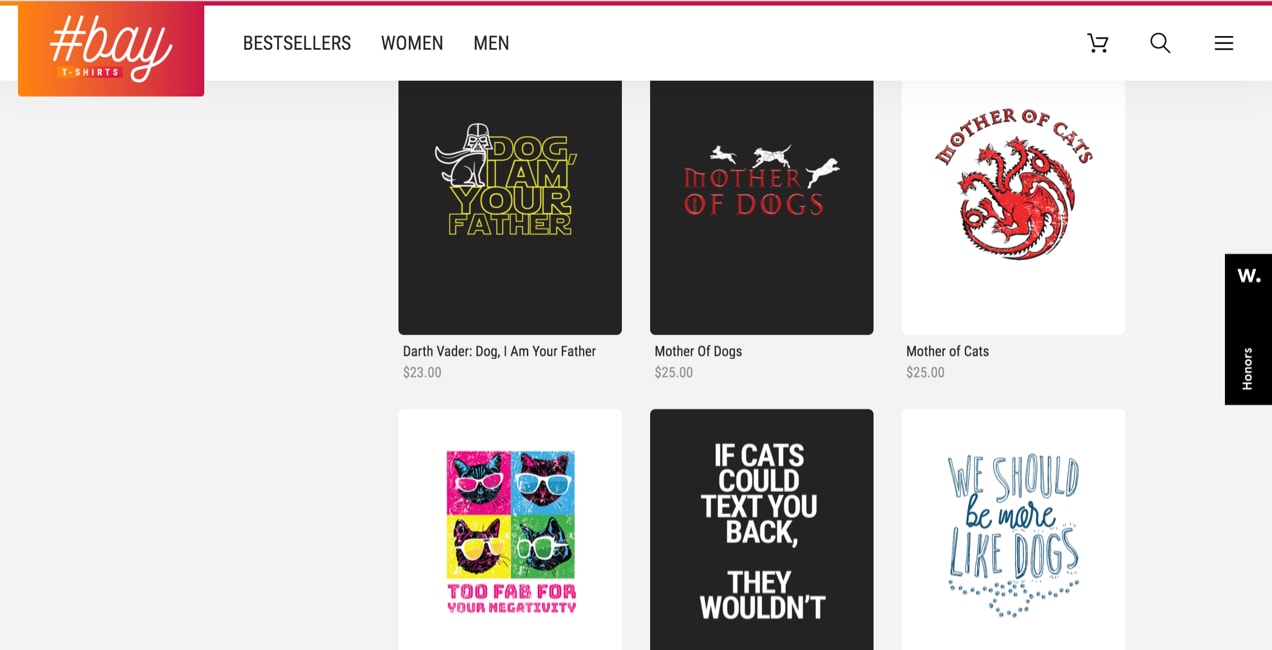 Hashtag Bay uses a t-shirt print shop to automatically fulfill their orders. They create thousands of fun, unique t-shirt designs, but don't need a large warehouse space to store them. Instead, they're automatically delivered each time a customer makes a purchase.
Create digital goods
Digital goods don't require manufacturing, shipping, or storage because they're completely virtual. They include audiobooks, membership programs, online courses, downloads, and photographs. This is a great way to generate passive income because, once the products are created, they require very little management.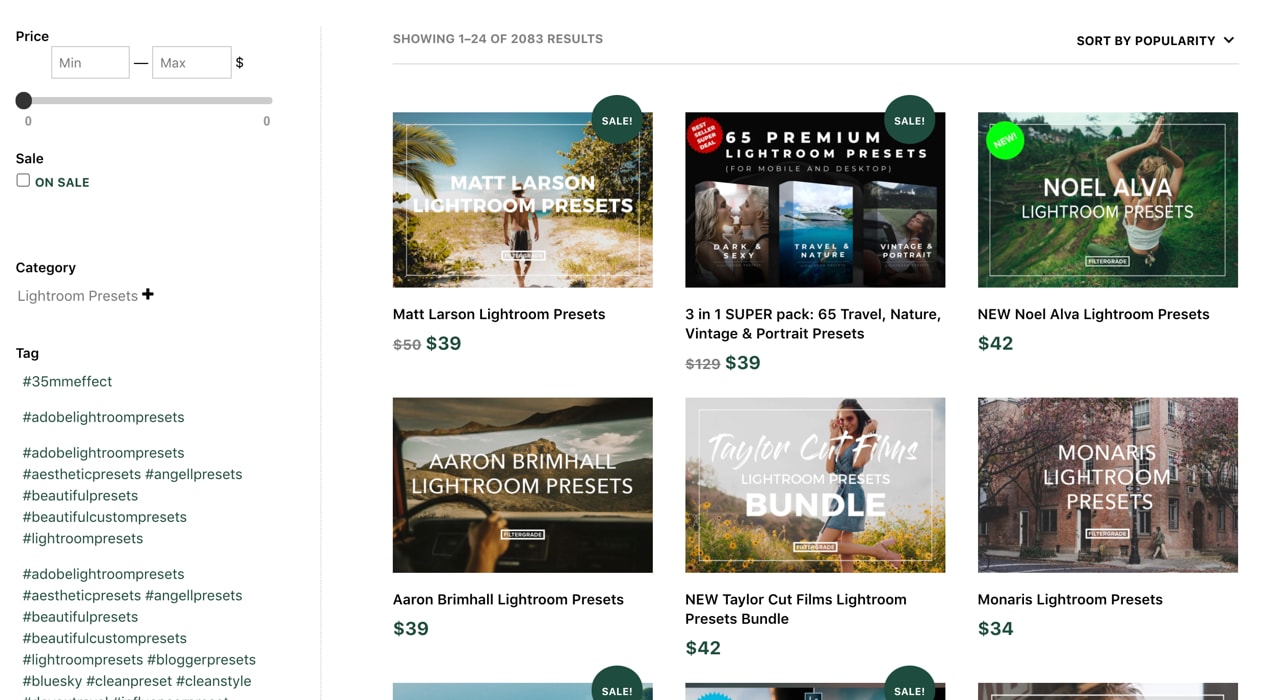 FilterGrade is an online marketplace for photo filters, videos, sound effects, and other digital assets. Customers can purchase individual products or bundles, designed by professionals. FilterGrade provides a platform for those designers and, in exchange, takes a commission from each sale.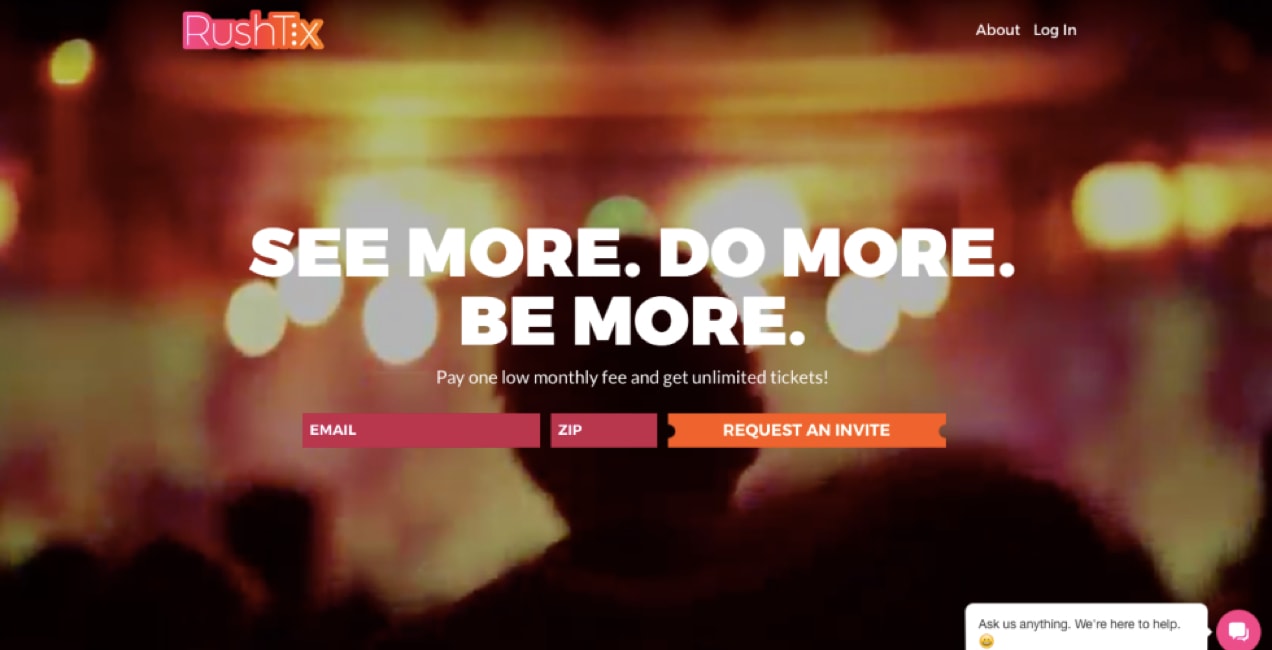 But digital goods can be set up in very different ways. RushTix sells memberships to their online comedy club, where they regularly feature live performances and events. Customers can affordably watch their favorite comedians right from their own home while live event organizers increase their audience.
Turn services into products
Services are similar to digital goods in that you don't have a physical, shipped product. However, they do require someone to deliver them to clients. You may perform services yourself or create a team of employees handling everything from graphic design and photography to accounting and electronic repair.
The Better Home Company sells expert home services online, offering repairs and coverage for boilers, heaters, drains, roofs, and more. Customers can choose between several packages and pay either monthly or annually.
Don't limit yourself
Again, this list is not exhaustive! The options are as limitless as your imagination. You could sell personalized products that are unique to every customer, like Bang On Books, or offer themed boxes of curated products, like Universal Yums or Kawaii Box. You might even create your product in a way that no one else has before.
For more inspiration, see the WooCommerce Showcase.
Tips for creating your product
No matter what route you take, there are a few things to keep in mind:
Start with small batches, if possible. Some manufacturers require large orders, but if you can start small, do so. Making products one at a time is the best way to test the waters and work out any problems you encounter along the way. You can always scale production as you grow.
Understand any costs involved. Be aware of the expenses associated with materials, recruitment, storage space, and partners. Understand the investment upfront instead of being surprised halfway through production.
Keep it simple. As you grow, complexity will increase, so keep initial production as simple as possible. This may mean starting with just a few SKUs.
Do your research. Get to know any potential third-party partners before working with them. Read contracts carefully and talk to other business owners that utilize their services.
Stay problem focused
It doesn't matter which route you take to create your products as long as you stay focused on the problem you're solving. Make sure your audience is at the center of every decision you make.
Now that you have your product, it's time to choose an operating system and build your online store.
We'd love to see what you come up with! Share the products you've created in our Facebook group, on Twitter, and/or at your local meetup.