Are you considering moving your store from Shopify to WooCommerce?
Changing eCommerce platforms might seem like a big hurdle to overcome, but it is easier than you might think to move your products, customers, and orders to WooCommerce.
In fact, there is a solution that's virtually hands-off and ensures a worry-free migration process. There's no need for any technical knowledge; just connect the two platforms and you're ready to go!
Below, you'll learn why WooCommerce is a great choice for your online store and how to seamlessly move from Shopify to WooCommerce.
Why Choose WooCommerce Instead of Shopify
Here are a few reasons that you might want to switch from Shopify to WooCommerce:
More Control Over Your Store
WooCommerce allows you to have full control over your website. It's open-source, which gives you the power to customize it as much as you'd like. This means that you can create exactly the store you want without limitations.
With WooCommerce, you have full control over:
Search Engine Optimization. While your search engine rankings are largely based on the work you put into your site and content, WooCommerce allows you to edit every single aspect of your SEO, no matter how technical. You'll also benefit from its seamless integration with WordPress, which enables you to easily publish consistent, high-quality content. For example, The Coffee Bros do an excellent job integrating blog content into their online store. Their posts answer user questions like, "What's the best water temperature for coffee?" so customers can find the information they need to know without ever leaving the site.
Payment Gateway Integration. Both Shopify and WooCommerce offer integration with major payment solutions, but WooCommerce allows you to connect to lesser-known, niche payment gateways that might be necessary for an international store. View available payment gateways with WooCommerce. Unlike WooCommerce, Shopify also charges additional transaction fees for all third-party gateways. After you've worked hard to create fantastic products and market them to new customers, the last thing you want is to narrow your profit margins. Even for small stores, additional transaction fees can amount to thousands of dollars in lost revenue.
Backups. While Shopify allows you to export customer data and orders, you have to pay a fee to back up your website design and settings. WooCommerce, however, has a variety of excellent, free backup options. And if you need more advanced functionality, paid Jetpack plans include automatic backups, stored separately from your website, that enable you to restore your site to a specific point in time.
As your online store grows, it's important to maintain as much control as possible so that you can make the best decision for your specific situation. For example, when scaling your store, you may need to upgrade to a host that can handle more traffic or provide advanced security options. With WooCommerce, you can choose any hosting provider that you like.
Endless Flexibility and Customization
One of the biggest benefits of WooCommerce is its flexibility. Both WordPress and WooCommerce are open-source, which means that anyone can copy, modify, or change the source code however they'd like. In contrast, Shopify is closed source; they retain full ownership over their core code.
An open-source content management system, like WordPress, also means that there are endless customization options because developers can create plugins or themes to serve any number of specific functions. The WordPress plugin repository has more than 54,000 free options that help with everything from design to functionality to marketing. And WooCommerce offers an extension library with over 300 add-ons built specifically for eCommerce.
If your products are complicated or unique, you can set up your store however you'd like with WooCommerce. Here are a few ways to do that:
Of course, you can also sell everything from products and services to downloads, subscriptions, memberships, and bookings.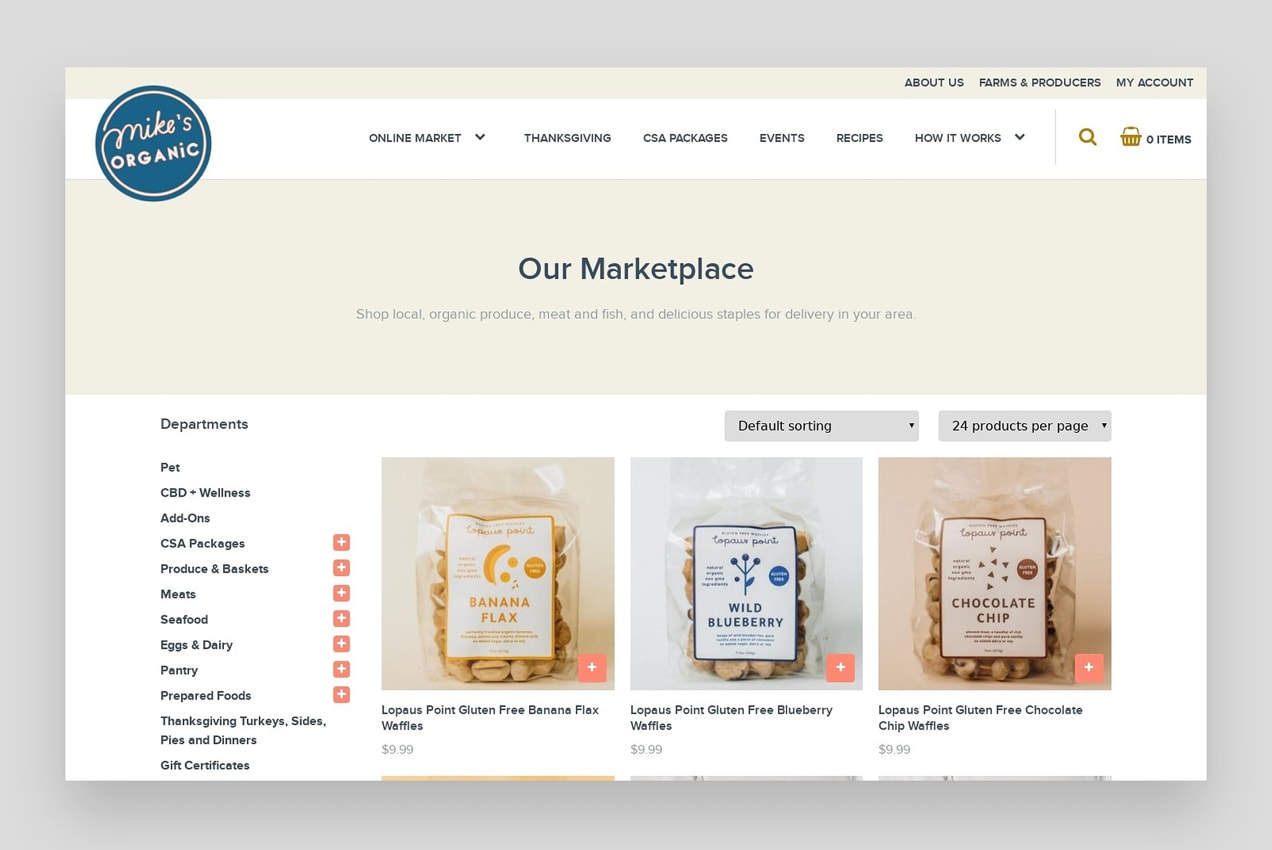 Here are just a few examples of businesses using WooCommerce:
View even more examples in the WooCommerce Showcase.
In addition, WooCommerce allows you to display real-time shipping rates from carriers like USPS for only $79 a year. In order to show live rates in Shopify, you must have an Advanced plan, which comes at the hefty price of $299 per month.
When it comes to designing your eCommerce site, the integration between WordPress and WooCommerce provides a big benefit. Thanks to Gutenberg, WordPress' free page builder, you can create virtually any design you want for landing pages, blog posts, categories, and more.
There are also endless website themes that range from customizable designs to drag-and-drop layouts for niche stores. Block Shop, for example, was designed specifically for WooCommerce and Gutenberg, and helps you align your online store with your brand's style.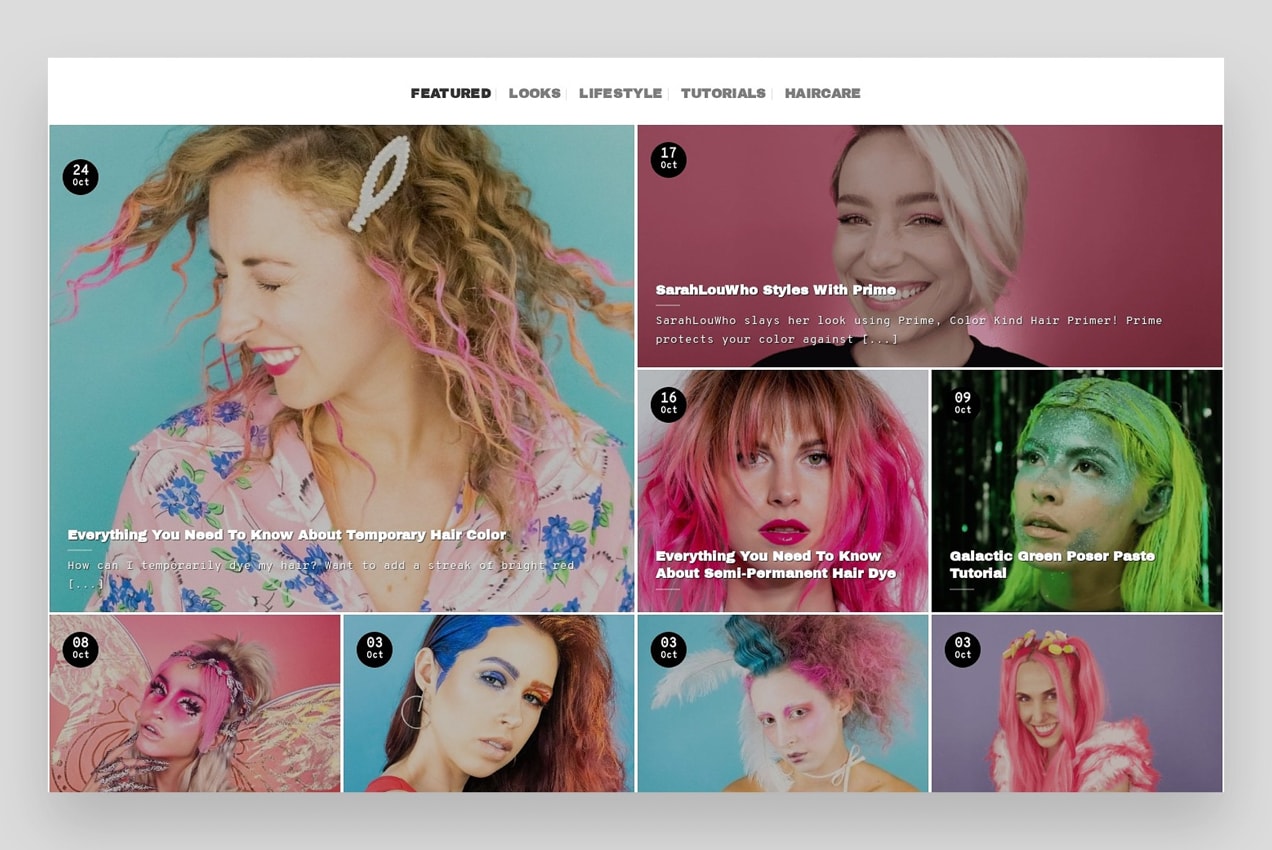 Your site design can be as simple or as complex as you'd like it to be. Here are a few examples of stores using WooCommerce to create beautiful designs:
More Control Over Pricing
Both WordPress and WooCommerce are free, so you'll just be responsible for your domain name, hosting, and any extensions that you'd like to use. You can choose any provider that you like and mix and match extensions based on your needs. This flexibility prevents you from paying for functionality that you don't even use.
Read our WooCommerce Pricing post for a clear idea of how much it costs to run a WooCommerce store.
If you use Shopify, you're charged for the following:
Monthly plans. Depending on which Shopify plan you have, you could be paying between $29.99 and $299 a month. The more features you want, the more you have to pay. For example, if you'd like to offer live shipping rates, you need to use the Advanced Shopify plan.
Add-ons. Many Shopify add-ons that provide additional functionality require monthly fees. For example, if you want to offer waitlists for your products, you would need to pay an additional $14.99 a month. Integrating your orders with Xero accounting software would cost $10 a month. This can quickly add up! Most WooCommerce paid extensions charge a yearly fee and, in some cases, can save you money. For example, Xero integration would cost $79 a year and waitlist functionality just $49.00 a year.
Transaction fees. If you use an external payment gateway, you pay between 0.5% and 2% per transaction, in addition to any fees your payment gateway charges. It doesn't take long for these fees to add up! Even if your store only processes a few transactions a day, you could lose thousands of dollars in profit each year. With WooCommerce, however, you're not charged any additional transaction fees. This means you keep more money in your pocket.
When you're starting or scaling your eCommerce business, it's important that you keep as much money in your pocket as possible. WooCommerce helps you invest your money in the areas that will grow your business and make it the most successful.
Unlimited Variations
Product variations are the options offered to customers for each product. For example, if you sell t-shirts, you might offer red, blue, green, and yellow in sizes XS – 3XL. The combination of colors and sizes would create 28 variations.
Depending on your products, variations can quickly add up. After all, you want your customers to be able to choose the right product for their needs!
Shopify limits variations on each product to 100. If you sell men's shoes that are available in three widths (narrow, regular, and wide), standard sizes 6-15 (including half sizes), and three colors, you'd have 153 variations. This would exceed Shopify's limits. However, with WooCommerce, you can offer as many product variations as you need.
Access to a Close-Knit Community
Using WooCommerce means that you've joined a community of people who want to learn and grow with you. Every year, hundreds of thousands of developers and site owners meet up in over 400 cities around the world. Find out about WooCommerce meetups in your area.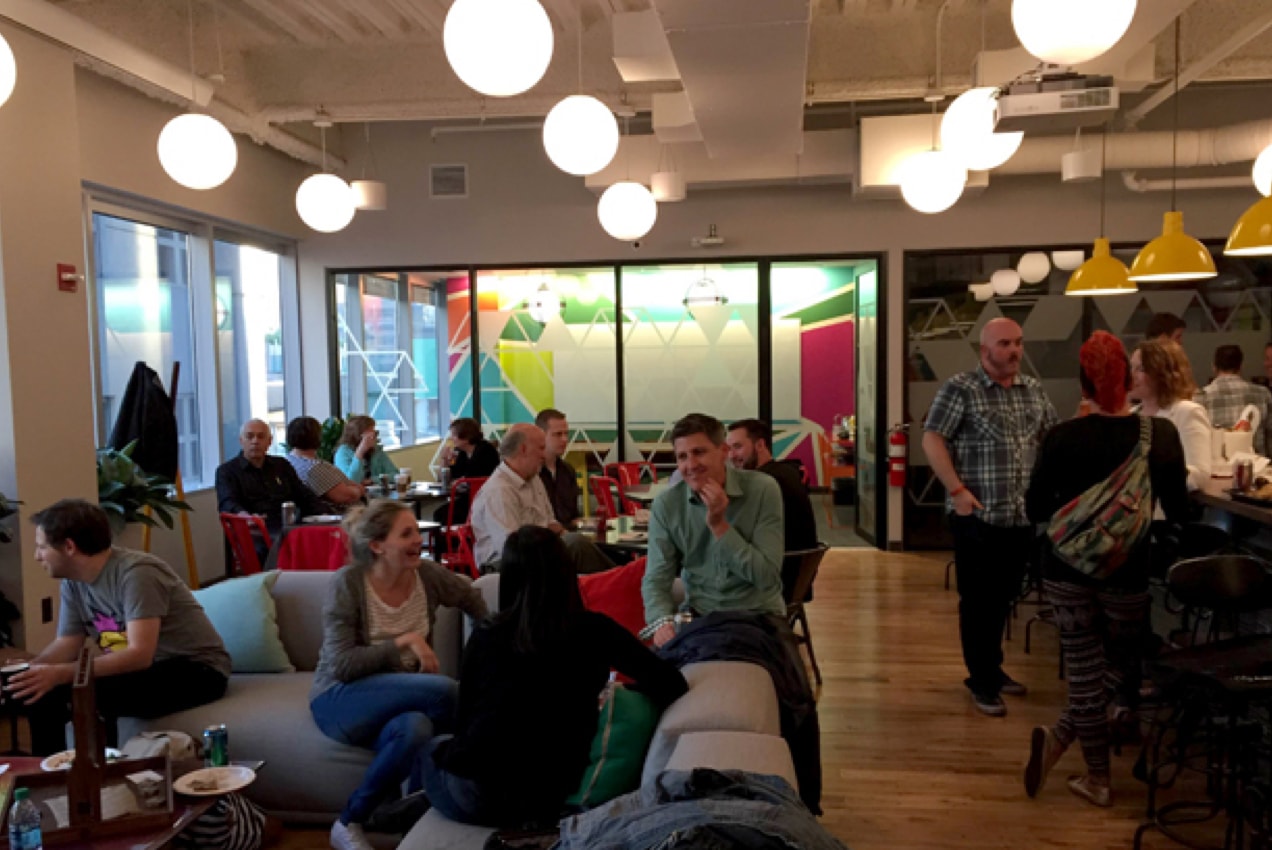 For each WordPress update, hundreds of volunteers contribute their time, simply because they're passionate about creating great software that powers the web. There are frequent Contributor Days, both online and in-person, where developers and web users work together to constantly improve the platform.
This community is also behind the excellent support forums for both WordPress and WooCommerce. There, you can submit a question and get responses from a variety of perspectives. It doesn't matter how basic or complicated your situation is; someone's there to help you out!
WordPress is all about community over competition – we all want each other to succeed. So welcome to the WordPress family. You'll love it here!
How to Migrate to WooCommerce from Shopify
If you already have a store on Shopify and want to move to WooCommerce, you might feel overwhelmed. After all, you don't want to lose existing customer data and orders and you want the process to be as easy and seamless as possible.
First, you need to choose a hosting plan, install WordPress, and set up WooCommerce. Learn how to do this in our five-step Getting Started Guide.
It's important to note that none of these methods recreate your website design and content. However, many free and premium themes are available to help you build anything that you want! The Storefront theme, for example, is both intuitive and flexible, and offers a variety of child themes for specific niches.
If you don't want to design your website on your own, hire one of our experts.
There are a few ways that you can migrate store data from Shopify to WooCommerce safely and securely.
1. Manual Import/Export
Although it may seem a little time-consuming, manually migrating your products is free and relatively straightforward.
Export and download your product data from Shopify.
In your WordPress dashboard, navigate to WooCommerce → Products.
Select Import at the top. There, you'll find a built-in product CSV importer that will make the process easier.
Click Choose File and select the CSV file that you want to import. Click Continue.
You'll see the Column Mapping screen, where WooCommerce automatically attempts to match the column name of your Shopify CSV file to WooCommerce product fields. You may need to map some of these on your own; do so using the dropdown menus to the right of each row.
Select Run the Importer and wait until the import process is finished.
If you'd also like to import your customer and order data from Shopify, we'd recommend using either the Migrate & Import Shopify to WooCommerce or Customer/Order/Coupon CSV Import Suite extensions.
2. Hire an Expert
If you don't want to migrate store data yourself, you can always hire a professional to take care of this for you.
We've put together a database of WooExperts, all of which are hand-selected, high-quality developers that work with WooCommerce regularly. You can filter by country and view a profile for each expert where you'll find samples of their work and information about their pricing and experience.
3. Use Cart2Cart
The Cart2Cart extension helps you migrate your store to WooCommerce with just three easy steps. You can even test the process with a free Demo Migration, which will demonstrate exactly how the transfer will work.
Not only does the migration process happen without any required technical knowledge, your Shopify store can still run in the background. Don't worry about missing out on any revenue!
Here is some of the data that can be migrated:
Product data, like names, SKUs, descriptions, prices, weights, and variants.
Product category information, including names, descriptions, and URLs.
Customer names, emails, and addresses.
Order information, like dates, IDs, statuses, quantities, discounts, and shipping details.
Coupon names, codes, and discounts.
Blog post information, such as titles, descriptions, dates, URLs, content, and images.
Page titles, dates, URLs, and statuses.
View all available migration data.
For an additional cost, Cart2Cart can even create 301 redirects for all of your URLs, which is extremely beneficial to maintaining search engine rankings.
How to Use Cart2Cart
You can complete your data migration in just a few steps:
Connect your Source Cart which, in this case, would be Shopify. Simply provide your current URL and API details.
Connect your Target Cart, WooCommerce. You can install the required Connection Bridge on your WordPress site manually or automatically.
Choose the data you want to migrate. Select the data types that you want to move and match them to the corresponding WooCommerce fields.
Simply launch your migration, wait for it to finish, which can vary in length depending on the size of your website, and you're done! That's all there is to it.
What About Security?
Of course, you want to be protective of your order and customer data. But Cart2Cart works hard at making the migration process as secure as possible. For example, migrations are performed on a separate dedicated server using SSL encryption to protect your information.
Only authorized employees of Cart2Cart can view your login details, and none of that information is stored after your migration is complete. Plus, they guarantee that your data isn't disclosed to third parties or used for any other purposes.
View the full Cart2Cart security policy.
How Much Does it Cost?
Exact pricing depends on the size of your store and the data you want to be migrated. However, the starting price is $69.00, which includes migrating up to 1000 products, 500 customers, and 500 orders. This price can increase depending on the size of your store.
There are also upgrades available that provide any additional functionality you want, like 301 redirects and blog post migration.
Get a custom estimate from Cart2Cart.
Start the Migration Process
As an eCommerce store owner, the last thing you want is to lose customer data and product information. Cart2Cart's services will help you quickly and efficiently migrate from Shopify to WooCommerce without any site downtime or lost data.
And if you've already finished the migration process, welcome to WooCommerce! We're excited to help you grow your online store and provide a seamless experience for your customers.
View the full WooCommerce feature list or explore our documentation.