If you've recently picked up a copy of WooCommerce Memberships, or are thinking about creating memberships for your online store or website, your head's likely packed to the brim with ideas for delighting your members. Exclusive content, special deals, emails, discounts… it's enough to make anyone excited about signing up.
The thing is, creating delight doesn't always have to come in the form of a 15% off coupon code. In fact, it's much easier (and perhaps more cost-effective) to accomplish this for your members. How? Through personalization.
Personalizing your content for members can lead to increased conversions, feelings of happiness and goodwill, and the reassurance that those who have signed up are exactly where they need to be. Personalized content can also help you keep your members subscribing continuously, and motivate non-members to opt in to get the highly specialized perks offered to each membership tier.
Curious about personalization? Great! We've got some ideas for you, so read on to learn a bit more about why personal content is so important, and to discover a few ways you can implement it for yourself.
Why personalization matters
A study by Janrain found that 74% of adults feel frustrated when they are shown website content that "has nothing to do with them." 57% of those adults said they would be happy to provide some of their personal information to websites, so long as it was used to solve this problem responsibly.
The last thing you want your website visitors to feel is that they're in the wrong place. This likely goes double for your members, who are often paying for the right to belong to an exclusive group you've created. It's a bit like paying to get access to a members-only grocery store, only to walk in and find that they don't carry any of the food you like, and — even worse — no one greets you or is around to offer you help when you need it.
Personalizing the content you offer to your members assures them that they matter to you. It also gives you a fantastic opportunity to deliver highly relevant information, offers, or education based on their interests or experience, as opposed to a broader selection that everyone can access. This kind of targeted experience can boost their feeling of belonging, and with it their willingness to continue on as a customer or member.
Now that you know why personalization is so important, let's go over a few ways that you can deliver this kind of content to your members.
Make personalized product recommendations based on member history
If you have an online store, you might already use some kind of system to recommend products to your visitors. Perhaps you manually assign similar products as upsells. Your members are expecting something much more personal than this, however — something much more relevant — which is why your aim should be to suggest products based on their purchasing or browsing history.
Personalizing the products you recommend to your members can have a huge impact on your conversion rate. It's already been proven that recommending products based on a user's history in your store can boost sales, but imagine what might happen when you throw membership into the mix. When a member logs in and receives suggestions based on what they've purchased or shown a strong interest in, plus other perks like discounts or coupon codes, they're given great incentives to buy.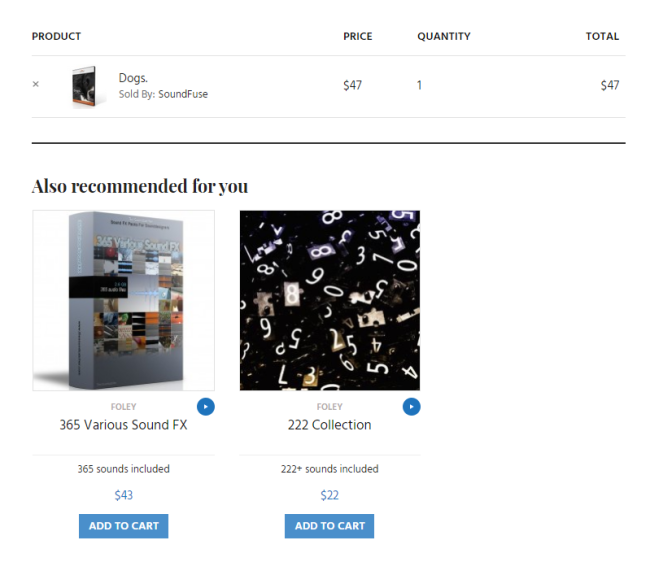 If you're using WooCommerce, you can easily implement this for your members — and in fact, your entire store — by using the WooCommerce Recommendations plugin. These recommendations will be made based not only on your members' browsing, viewing, and purchase history, but also the activity of others, which helps create suggestions that feel incredibly accurate and personal.
Add members-only extras to your blog posts, guides, or other pages
This is one idea that WooCommerce Memberships has built right in! With the use of the [wcm_restrict] shortcode, you can selectively choose portions of any page and make them visible only to your members. This allows you to create and publish content as you normally would, but also add members-only extras that they will benefit from.
This is a great way to give your members little perks that they wouldn't otherwise expect or know about. For example, you could:
Add extra links to helpful resources at the bottom of a blog post
Add a few more tips, ideas, or instructions to a guide
Include a bonus offer or coupon code on a page solely dedicated to one of your products
Include limited-time coupons or offers on relevant blog posts
You can let non-members (or logged-out members) know that there's hidden content on these pages, or you can simply add it and wait for your members to discover it. Either way, these little extras can go a long way in making your members feel singled out and special, and that's exactly what you want to do with personalization.
Create drip content suited to their tier or persona
It's one thing to read a piece of content and think "wow, those tips are pretty helpful." It's another thing entirely to read a piece of content and think "wow, this must have been created just for me!"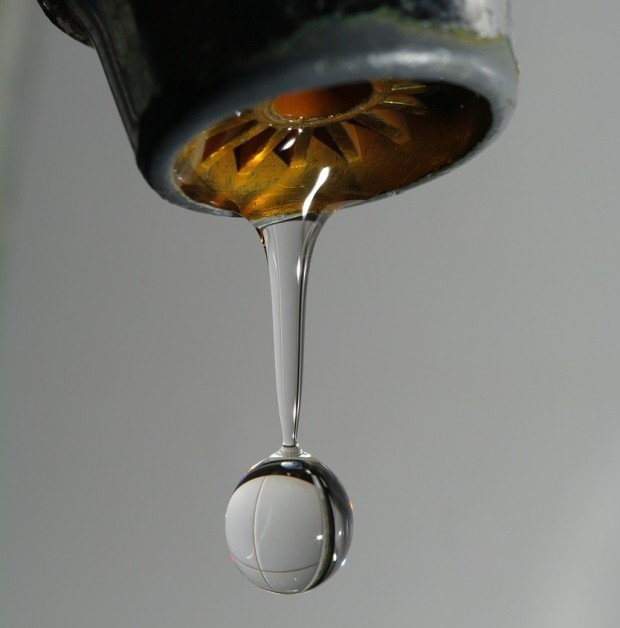 Drip content — that is, any kind of content that is made available to customers on a pre-set schedule — can be set up to educate or entertain your members on a long-term basis. More importantly, if your membership tiers correspond to different customer needs or personas, you can personalize this content so it applies specifically to their interests or business needs.
Let's say you run an eCommerce website selling computer equipment. If your top-level members are the ones most likely to purchase components and pre-built desktop computers for businesses, you could create drip content educating them over a few days or weeks about topics like business network security, how to properly diagnose and replace faulty hardware, or even how to select and install new processors or RAM. The content would be served to them on a schedule instead of all at once so they had enough time to absorb and act on it.
For websites that don't sell anything, you can always set up special drip content that is slowly released only to your members — almost like a small Sensei course. This allows you to educate your members over a number of days on any topic of your choosing. You can also give higher membership tiers access to different or additional drip content, which can provide more incentive for becoming a member at a higher level.
Consider email personalization, too
Finally, though this tip doesn't necessarily fall under the category of "on-site personalization," it's still worth considering. Personalized email messages have been found to have higher open, clickthrough, and conversion rates than other emails, and this effect only gets stronger if you're already sending to a targeted segment. If you want to stay in touch with your members — and motivate more sales — it's worth setting up an email segment so you can send just to them.
Personalizing these emails shouldn't require a lot of complicated shortcodes or data-mining. In fact, simply specifying that the emails are sent only to your members can trigger those important feelings of exclusivity and individuality. But if you want to go the extra mile, you can also add your subscribers' name, create segments and emails specifically for each membership tier, or send emails based on interests and other user-selected criteria.
Show your members you care
On its own, personalization can be a powerful asset. But when combined with the exclusivity of memberships, personalized content can create higher conversions and incredible feelings of goodwill toward your store or website. Above all else, personalizing the experience your members have shows that you care about them as people — and that's something we all crave.
We hope you've enjoyed these suggestions for personalizing your website content for members. Do you have any ideas of your own you'd like to share? Or any questions about implementing these methods on your own site? Chime in below and let us know, we're always eager to hear your thoughts in the comments.