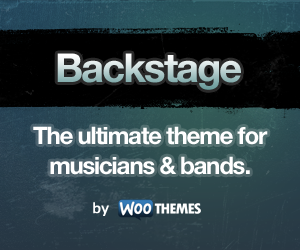 It is with great pleasure that we can FINALLY announce the launch of our awesomely unique niche blog design for bands and musicians, entitled Backstage.
Backstage was first conceptualized by the talented British web designer extraordinaire – Elliot Jay Stocks way back in June. We thought Elliot was well suited for this kind of design as he himself is quite a musical genius.
Fox has spent the past few months, off and on, hard at work creating powerful widget goodness and theme options for Backstage. With custom category templates for the discography, latest news, video and image archives this theme really helps empower artists and bands with the tools they need to promote themselves. An upcoming shows widget helps manage your events, whilst a home page featured slider can easily be enabled/disabled via the theme options panel.
It's probably best letting the images below, and the demo, do the talking don't you think?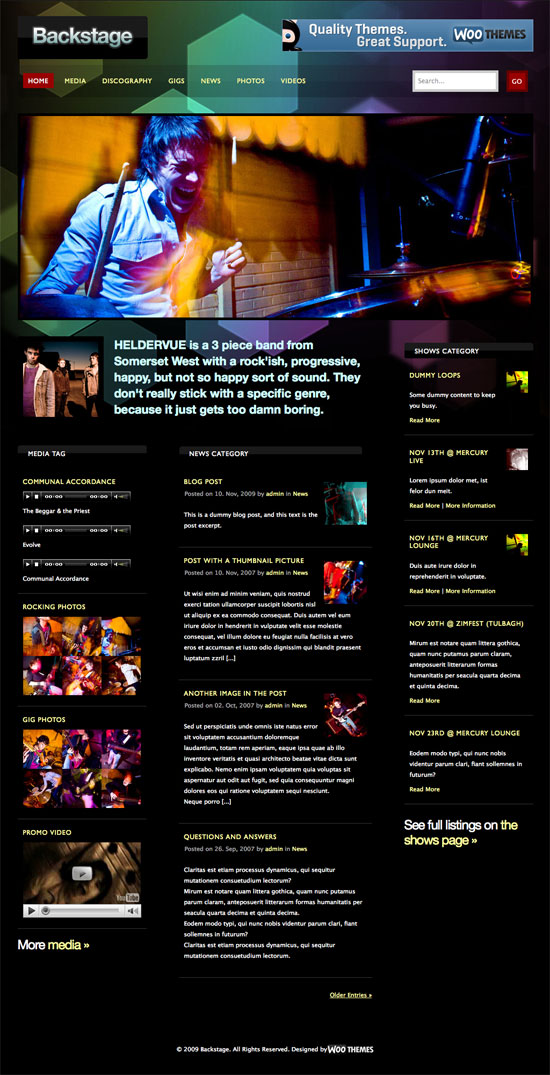 We hope this theme helps continue to grow our long tail of theme offerings and we look forward to seeing it in action on the interwebs soon. As with any theme please provide us with your constructive feedback so we can continue to improve this beast of a theme.
Have a read over the theme listing and view the alternate styles on the demo switcher before reaching into your pocket for your wallet. Trust us, this theme holds huge potential.