This add-on requires subscriptions functionality to be enabled on your store. Before purchasing this extension:
Depending on the path you choose, a different set of features will be available.
All Products for WooCommerce Subscriptions is compatible with the new
Cart and Checkout blocks
— a customizable, conversion-optimized checkout experience coming soon to WooCommerce.
Add subscription plans to existing products
Are your products consumed regularly, or services requested periodically? Ever wished for a frictionless way to make them available on subscription? All Products is a neat add-on for WooCommerce Subscriptions and WooCommerce Payments that lets you:
Add optional subscription plans to any Simple or Variable product.
Offer discounts as an extra incentive for subscribing.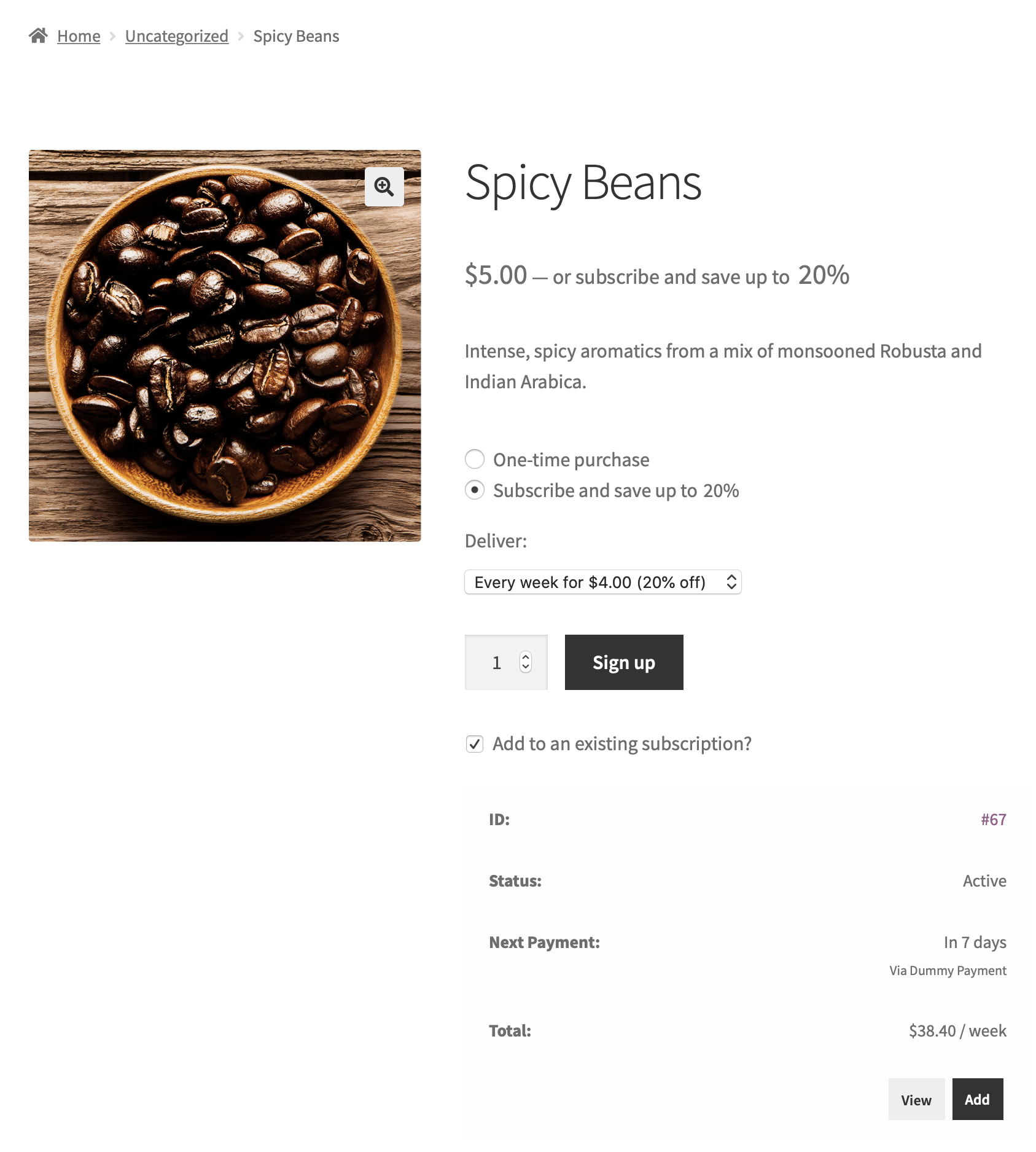 Add products to existing subscriptions
Want to give customers a quick way to add products to their existing subscriptions? With All Products For WooCommerce Subscriptions, it's possible!
Offer subscription boxes
Looking for a way to offer personalized subscription boxes? All Products For WooCommerce Subscriptions provides a seamless integration between Product Bundles, Composite Products and WooCommerce Subscriptions.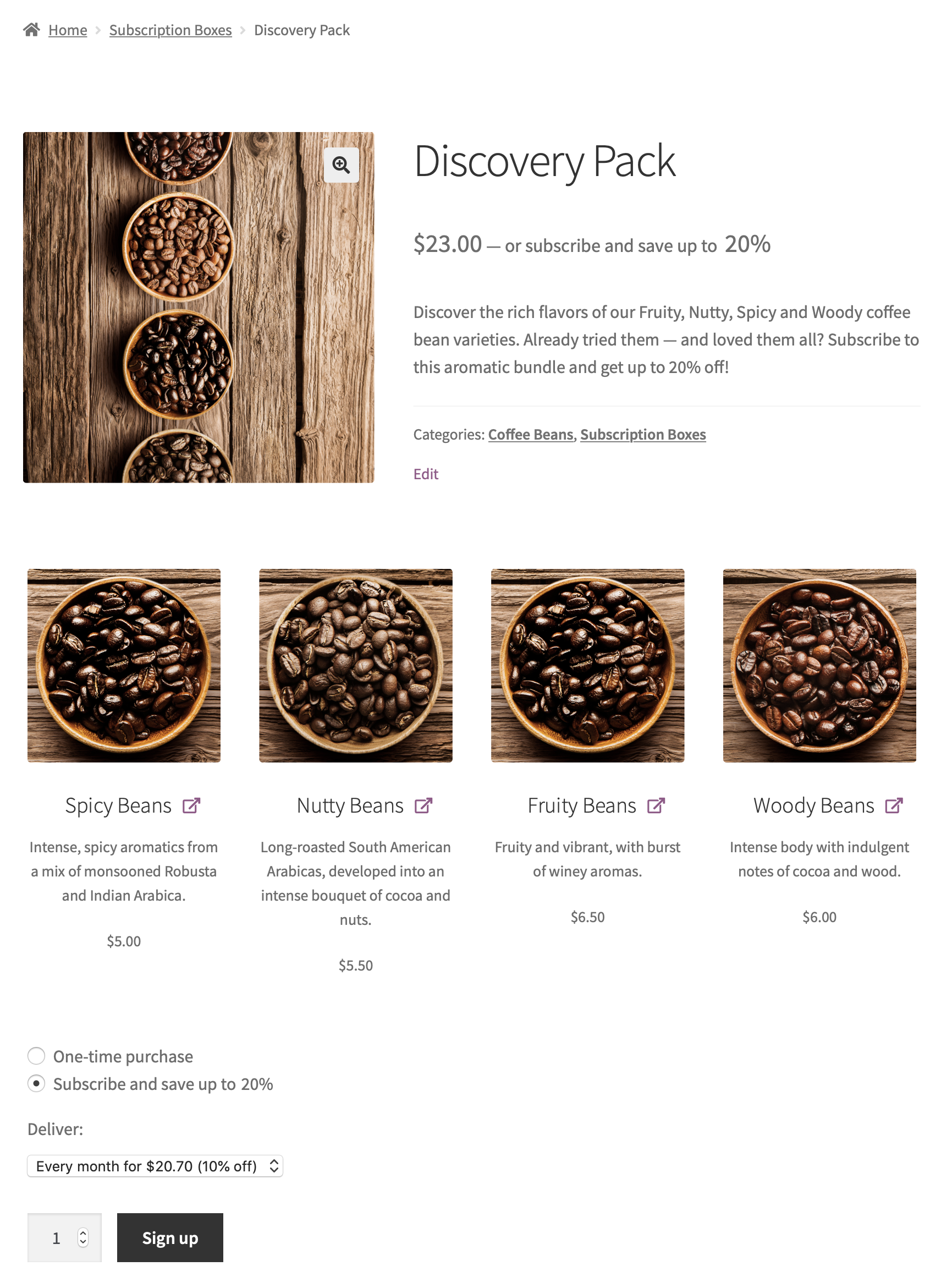 How to get started
Install WooCommerce Subscriptions, or WooCommerce Payments.
Purchase, download, and install this extension.
Find an existing product you'd like to make available on subscription.
Edit it and navigate to Product Data > Subscriptions.
Add some subscription plans and save, or check out the documentation for advanced setup instructions.
Sit back and enjoy the extra revenue!
All Products For WooCommerce Subscriptions is only guaranteed to be compatible with:
Plugins and payment gateways that declare support for WooCommerce Subscriptions are not automatically compatible with this add-on!