The definitive WooCommerce product builder
Looking for a way to offer customizable product kits, such as custom computers, skateboards, gift-boxes, or made-to-order jewelry? Look no further! Give customers the freedom to build their own products with Composite Products: The most flexible, robust product builder for WooCommerce.
Composite Products lets you utilize existing products to create the most engaging product kits and configurable products. Engineered specifically for kit-building applications with advanced inventory management requirements, the plugin works great in a broad range of use cases, thanks to its: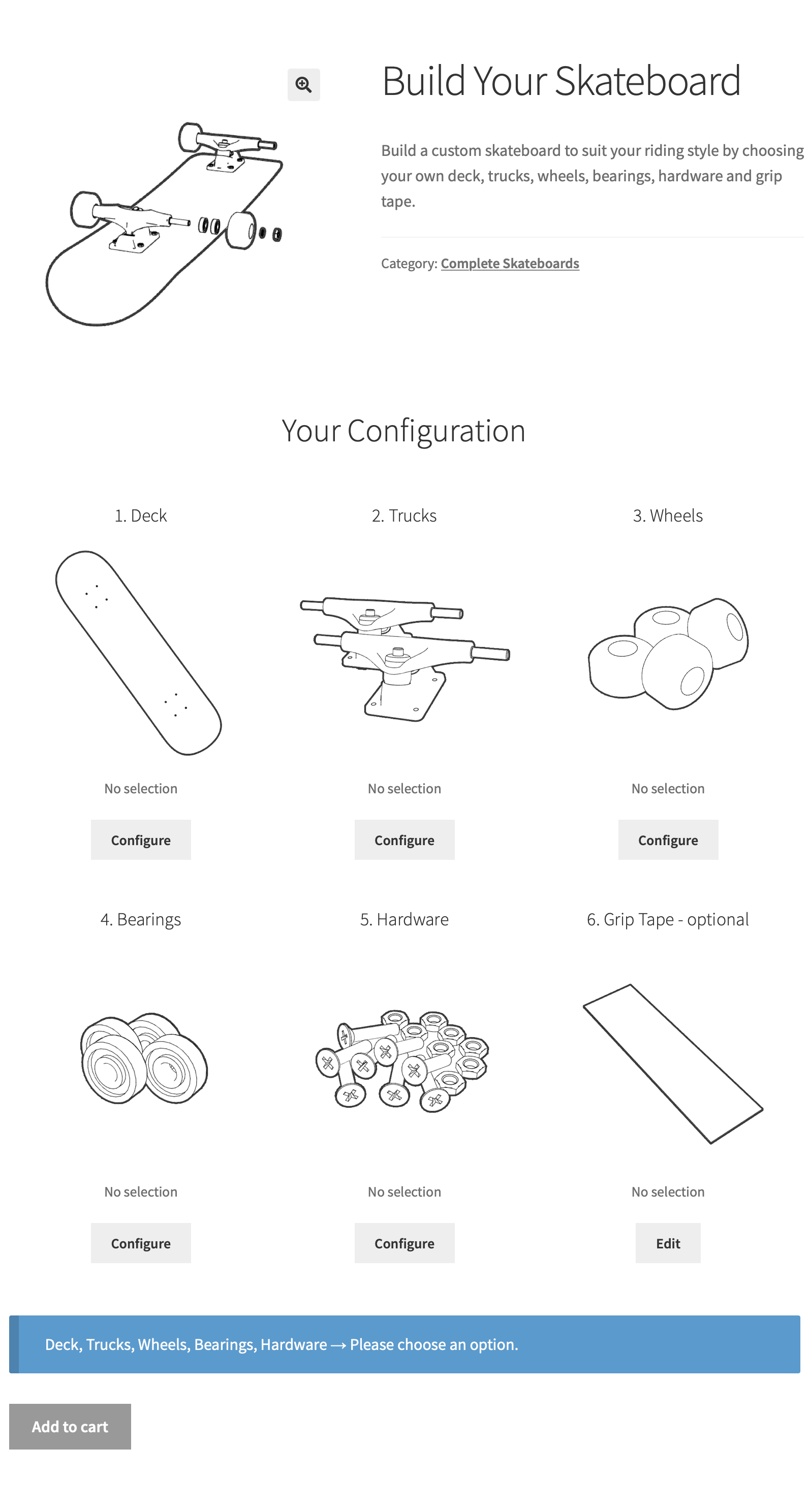 Unclutter your workflow
Want to offer a custom skateboard? Start by creating its building blocks: A deck, trucks, wheels, bearings and hardware for assembly. Then, populate each with options by choosing products — or categories — from your catalog. Finally, choose a layout and flow that will keep your customers engaged — and start selling!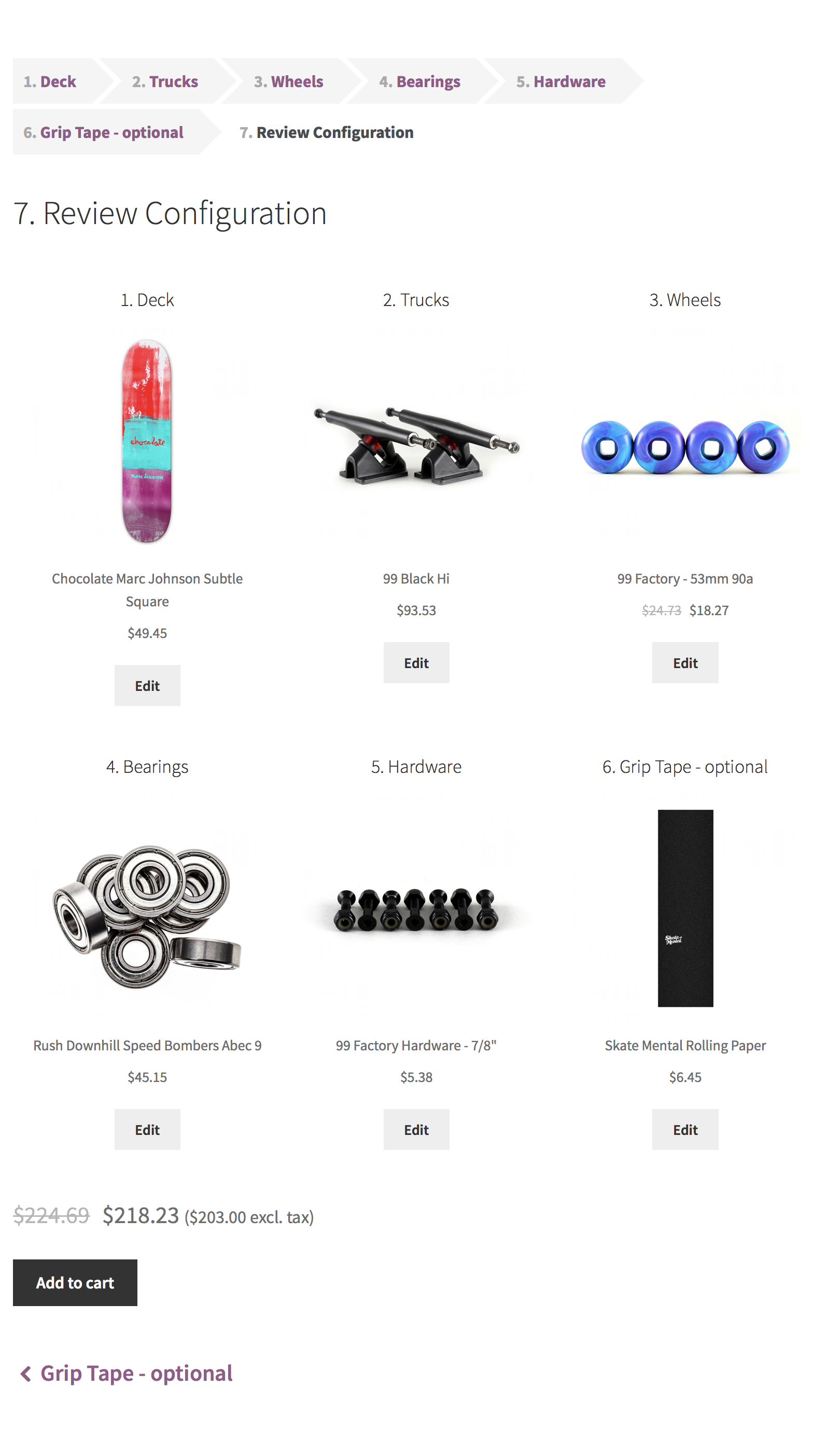 A streamlined, personalized purchasing experience
Thanks to the flexible layouts and option styles at your disposal, every Composite product can be tailored to offer a streamlined, personalized purchasing experience.
With built-in support for simple & variable products, product bundles and even downloadable/virtual flavors of these product types, Composite Products helps you make almost anything possible.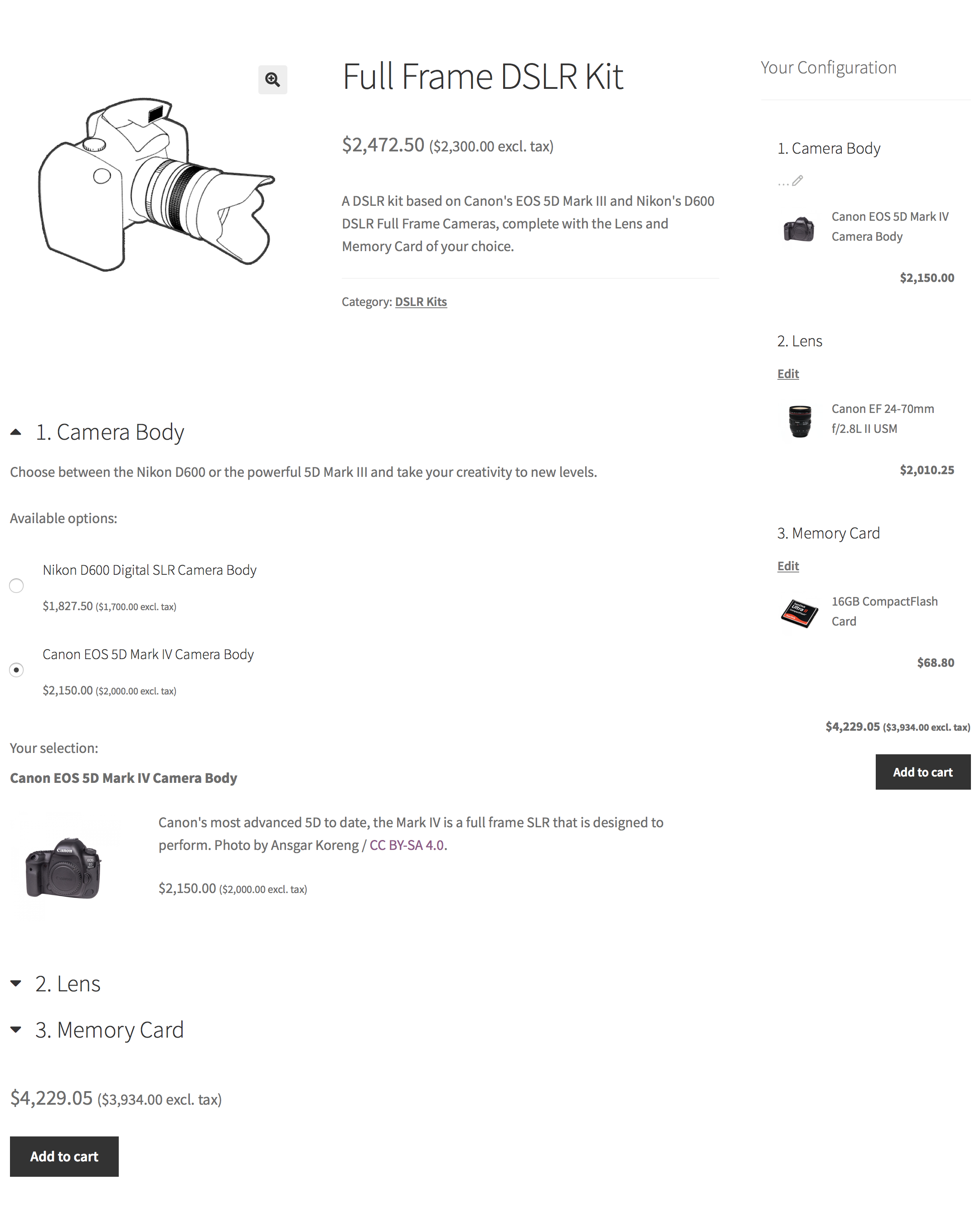 Features that scale
Got thousands of decks, trucks and wheels in your skateshop catalog? Sure enough, you'll want to offer all of them in your custom skateboard configurator!
No problem — choose an options view that supports pagination, sorting, and filtering to help your customers find exactly what they are looking for.
Conditional flows and dependent options
Composite Products brings advanced conditional logic at your fingertips: Use scenarios to control the visibility of entire configuration steps or individual options.
Too many rules to input manually? More variables to account for? Need to trigger custom conditional actions? Its extendable architecture and developer-friendly documentation have established Composite Products as a great starting point for any demanding kit-building project.
An extendable, adaptable architecture
Almost there, but not quite? Check out our growing collection of snippets and mini-extensions for some of the most commonly-requested customizations!
Didn't find the snippet you were looking for? Composite Products includes an impressive arsenal of action and filter hooks for customizing every detail of its behavior.
Looking for REST API support? We got your back there, as well!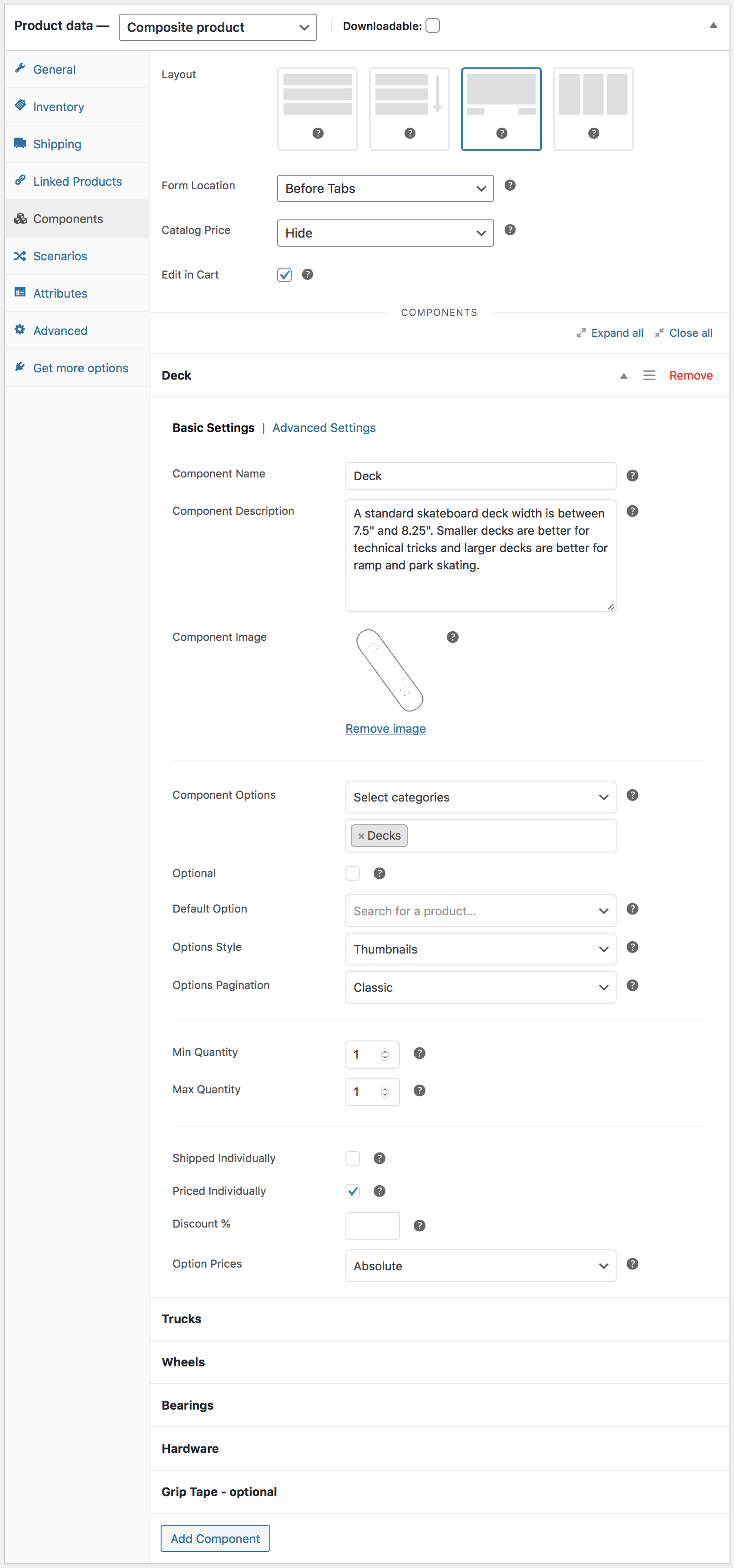 Is Composite Products right for you?
Composite Products is suitable for creating advanced product kits that consist of multiple components with several product options. If you want to create simple product packages with static content, Product Bundles might be a better option.