As a store owner, you're often busy and on the go — selling at events, attending trade shows, meeting clients, forming relationships with suppliers, or traveling — but your shop doesn't stop just because you're out of the office.
You need to keep things running and keep customers happy no matter where you are. But how can you do that?
1. Use a card reader
When selling products at a festival, market, or other event, you can accept credit cards in person using a card reader that's integrated with your online store. This makes things a lot easier — customers won't have to bring cash with them, and you won't have to worry about giving exact change.
Many payment gateways integrate with card readers or provide their own, such as:
Depending on the gateway you choose, you can also take payments in person, then ship orders out from your WooCommerce dashboard once you get back to your place of business. This provides a lot more flexibility — if you run out of inventory at the event or create custom items, simply pre-sell your products and deliver them later.
If you're located in the U.S., you can use the WooCommerce In-Person Payments card reader to collect payments on the go. Let's say you open pop-up shops around your city or have various booths at physical marketplaces. Customers can reserve their product online, then pick it up and pay for it in person — the perfect solution for custom items!
Or, perhaps you need to collect quick payments without worrying about inventory. Our new Simple Payments feature allows you to create a fast order by simply entering in an amount. While this doesn't update your inventory, it's great for times when inventory management is less critical or when speed is of the essence — like having 100 people in a line waiting to purchase the same item.
2. Sync your inventory
If you manage inventory, whether it's in your workshop, factory, or third-party fulfillment center, it's important that the items you sell in person are synced with your online orders. After all, the last thing you want is to sell a product you don't have!
Many payment gateway extensions (like Square) sync inventory as well, but you can also use tools like QuickBooks Commerce or Lightspeed POS to accomplish the same goal.
And at WooCommerce, we know inventory management is critical to scaling up. With this in mind, we're actively working on a brand new feature in early 2022 that will allow you to create a quick order. All you'll need to do is select from your inventory using the WooCommerce Mobile App, then collect payment using the new M2 card reader. This will allow you to stay fully within WooCommerce while syncing your inventory.
3. Download the WooCommerce Mobile App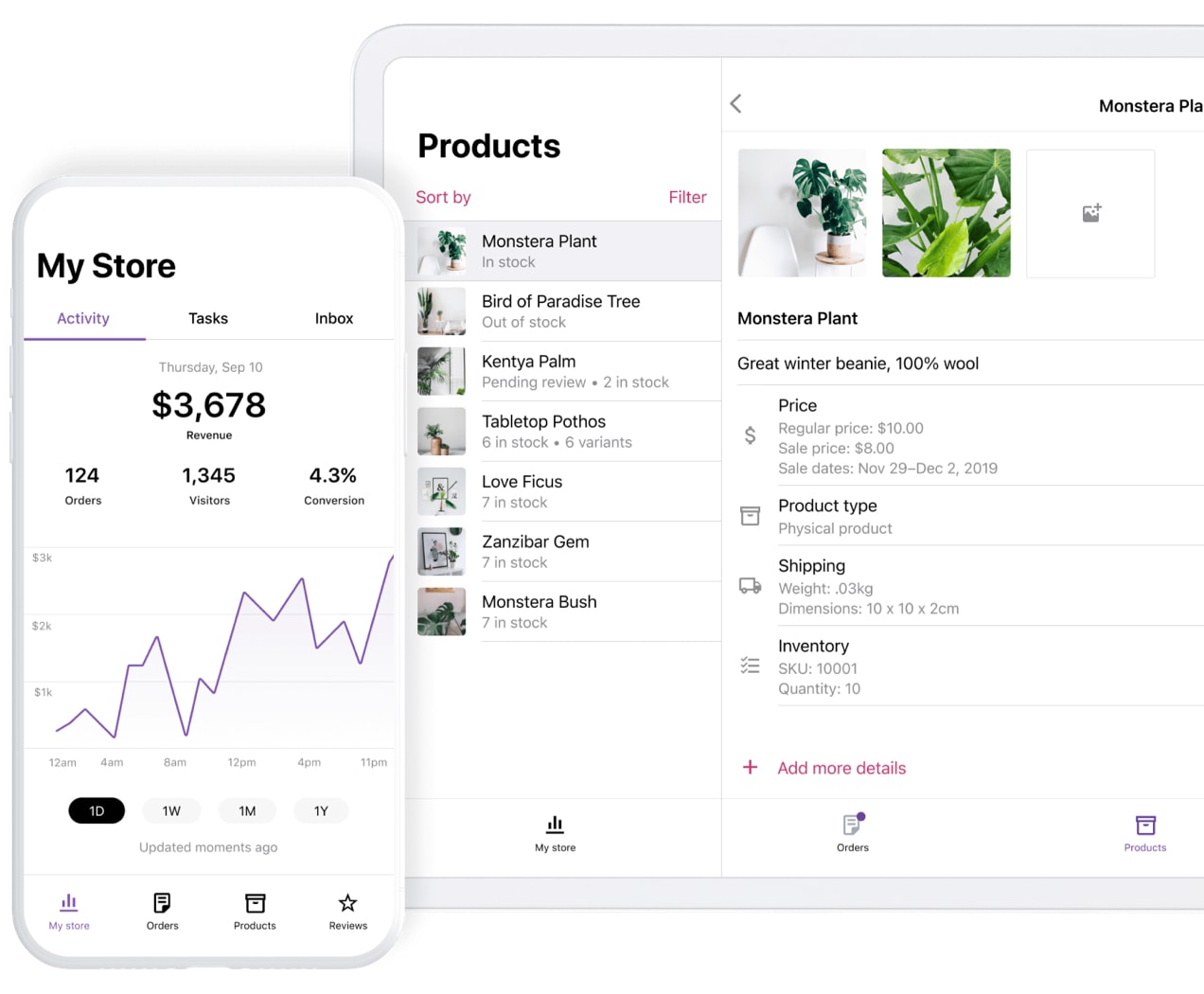 If you're traveling, rushing from meeting to meeting, or working at an event, you may not be able to pull out your computer and connect to wifi to manage your store. The WooCommerce Mobile App provides everything you need to keep your shop running no matter where you are.
4. Download the WordPress app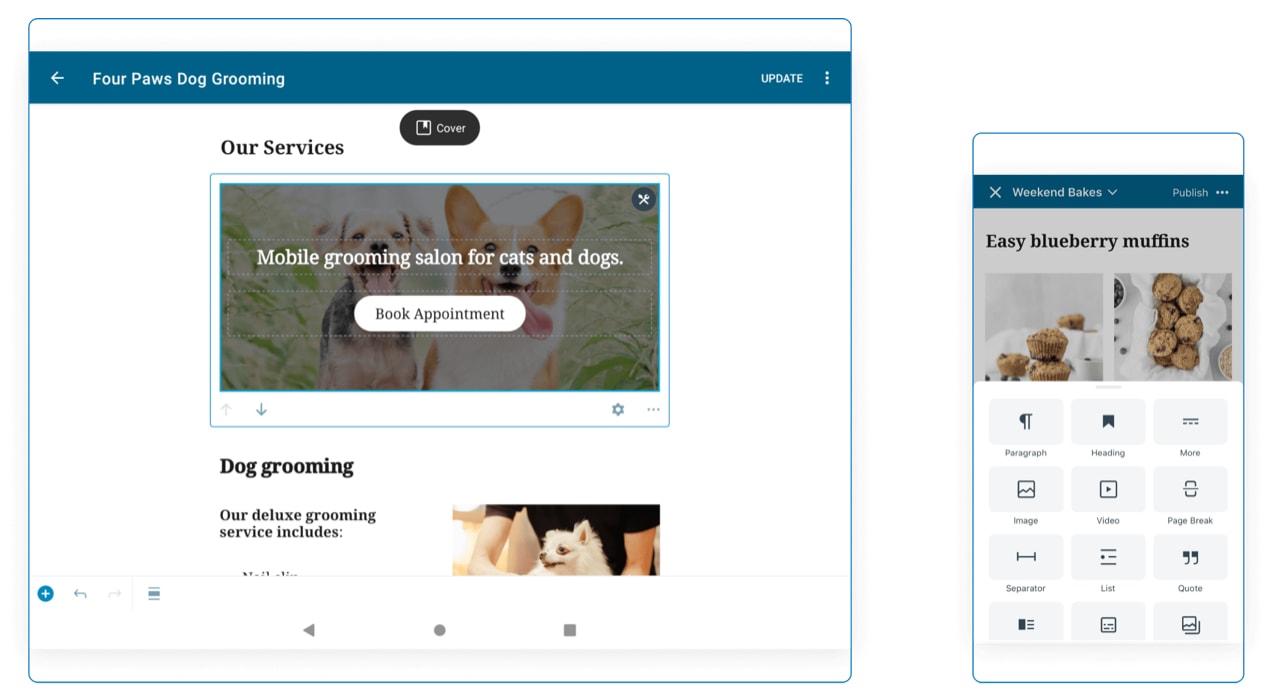 There's more to managing a successful online store than just fulfilling orders. With the WordPress app and Jetpack, you can take care of the rest of your site on the go.
By accomplishing all of these small but critical tasks from your phone or tablet, you can stay more productive and make the most of your time.
5. Manage customer relationships
Customer relationships are often about more than just fulfilling orders quickly and responding to comments on your site. You need to be able to connect with your audience on a variety of channels and platforms.
Many people use Twitter to reach out to brands with problems, ideas, and feedback. If you're active on Twitter, download the app and keep track of mentions so you can respond quickly and effectively. The same thing goes for Facebook, Instagram, and other social media platforms. Stay on top of messages and comments to keep customers happy.
Live chat is another excellent way to make yourself available to shoppers, answer pre-purchase questions, and solve any problems that may arise. Extensions like LiveChat also include an app so that when someone reaches out, you can respond directly from your phone, no matter where you are.
6. Set up a tablet at events
If you have a booth in a physical marketplace or sell at events, consider setting up a tablet that people can use to connect with your brand:
7. Manage ads
If you're running online advertising campaigns, consider downloading the Google Ads app. It allows you to connect with your account from anywhere — check on your campaigns, edit keywords and budgets, pause campaigns, and create new ads.
This lets you stay on top of your advertising so that you can reach as many people as effectively as possible without going over budget.
Run your store on the go
Even when you're away from your office, workshop, or factory, you can manage nearly every aspect of your online store — from orders and comments to payments and inventory. The important thing is that you take the time to understand the ongoing tasks involved in running your online store and integrate the right tools to complete those tasks from your phone or tablet.