Entrepreneurship is exhilarating — fun, humbling, rewarding, monotonous, and entertaining, all at the same time. It causes you to work more hours than you ever intended but also provides the flexibility to get the most out of life.
WooCommerce brings WordPress' goal of democratizing publishing to online store ownership, providing everyone with the opportunity to pursue their passion and turn it into a revenue stream. But every entrepreneur has things they wish they knew before starting their store: things they'd do differently and lessons they'd pass on to help others avoid the same mistakes.
We took a minute to talk with three entrepreneurs in four different industries who all left successful careers to pursue a dream of running their own business. We asked them about how they started their online business, why, and what they've learned along the way.
Joe Niemann: Co-owner and president of Acoustical Solutions, a manufacturer and global distributor of products that solve noise control issues for churches, schools, manufacturing facilities, outdoor venues, hospitals, and more. They improve productivity, increase privacy, and enhance speech intelligibility.
Katie Thomson: A registered dietician with a masters in nutrition and the founder of Square Baby. They provide customizable meal plans with 100% daily nutrition for babies at each age and stage of development.
Ivan Rivera: Co-founder of Little Giants – Giant Shorties, a clothing brand that makes quality, modern-day goods for children inspired by youth cultures of the past and present. This isn't your average brand; the clothes made for tomorrow's rulers are "good enough for adults, but made strictly for the little g's."
How and why did you get started?
All three of the entrepreneurs we spoke to had strong corporate backgrounds, but felt they could do more.
Joe Niemann took a different approach, partnering with several individuals to buy into an existing company. He spent 25 years in corporate jobs, including some that focused on mergers and acquisitions for large industrial companies, but was ready to capitalize on his experience to take over something smaller, something that he and his partners could grow their way. But Acoustical Solutions wasn't his original intent:
"Our goal was to purchase an industrial manufacturing company. Fortunately, instead, we found this company, which is primarily a national B2B distribution business."
He purchased the company in 2014 and, at the time, it was doing around $10,000 in online sales each month. Now, it's closer to $450,000.
For Katie Thomson, Square Baby was formed out of a need to provide the right nutrition for her own children:
"I became a mom in 2008 and as I cruised the aisle for food options, I was fed up by what I found. Did you know many baby food pouches have the same grams of sugar as a bowl of Lucky Charms? Mind. Blown."
At the time, Katie was the senior nutritionist for Starbucks. She's responsible for many of the brand's improvements in healthy options over the years and provided strategy and nutrition consulting for products like Perfect Oatmeal, Skinny Lattes, and Frappuccino Light. She also served as a consultant and accompanied key executives like CEO Howard Shultz on product development trips to Italy. In 2010, Katie left her dream job at Starbucks and began working on her customizable meal plan idea. "I didn't want the next generation of babies growing up on So. Much. Applesauce," says Katie.
But for Katie, things didn't happen overnight. "I worked on the Square Baby concept and business plan for eight years. Sounds crazy, right? Sometimes timing is everything," she says. "It was a lot of effort to get to launch, but I'm so grateful for the opportunity to work this hard on something I'm so passionate about."
Ivan Rivera and his wife were also inspired by the jump into parenthood through the birth of their son, Knowledge.
"We couldn't find much in the childrens' wear space that was contemporary, culturally relevant to us, and affordable," says Ivan. Everything that existed was high-end luxury, way too expensive, and didn't quite meet the values and love of the sub-cultures we're into. So we started making our own clothes for Knowledge and then expanded from there."
How has life changed for you?
Just like Acoustical Solutions wasn't the kind of business he meant to buy, Joe Niemann's role didn't turn out like he imagined either:
"When we bought the company, my partners and I didn't know much about acoustics and we had never run a small business ourselves. So we had a general manager that was supposed to run the business day-to-day, but he left after just a couple of months. I had to step into the role of president. I never intended to keep the role long-term, but now I'm really happy with it. So far, I still think it was the right decision."
When he was inspired to start Little Giants – Giant Shorties, Ivan Rivera worked in IT as a database consultant and also had a successful hip-hop career. His life was full of action: instant travel, studio sessions, late nights, clubs, and everything else that comes with professional music.
Now, life is still full of action. "But it's more about having a rambunctious six-year-old and constantly putting out fires in our business," says Ivan, laughing. "I wear so many hats, fulfill so many roles, and ride the daily ups and downs of business. You couple that with being a first-time dad and it's still exhausting, just different."
Katie Thomson echoes the sentiments on balance:
"I think I've done a pretty solid job of maintaining some balance at home and in my personal life. I'm a mom of two boys, so life looks like carpool, schoolwork, teacher follow-ups, sports practices/games, cooking, chores . . . and a startup. It's nuts, but totally doable.
When you love what you do, and frame it as a privilege and not a job, your energy to cross the finish line is strong. I'm proud that my two boys get to see me work so hard to chase my dreams. And I'm proud that I'm able to turn it off at times to give them the focus and love they need. Every day is a balancing act, but that's just life, right?"
What do you wish you knew before starting your business?
Katie Thomson is well aware that her long time to market, though not unheard of, isn't exactly the most common scenario. And she's thankful that she just went for it, not knowing her dream wouldn't be realized until years later. "I'm glad I didn't know then how long it would take me to launch. It might have discouraged me ten years ago," says Katie.
If you ask Joe Niemann the same question, he immediately rattles off a bullet-point list. He knows exactly what he would've studied before being thrust into the leadership role:
Search engine marketing and how Google and Bing drive traffic to the site.
Search engine optimization and how to use keywords in content development to get better placement in search results.
How to maximize the use of extensions to expand WooCommerce and control costs.
The importance of standardizing packaging and using UPS tools more effectively.
The future impact of state sales tax.
The ins and outs of credit card processing and how to protect against fraud.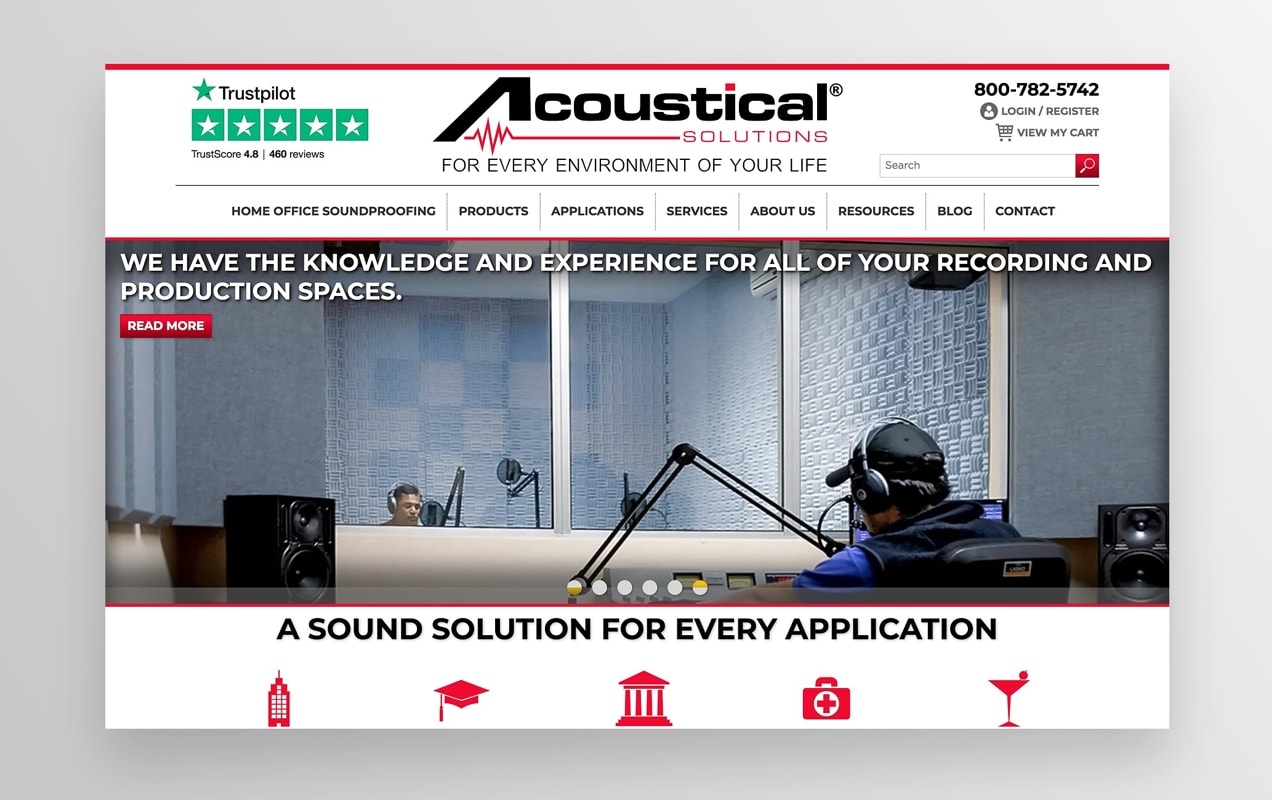 This list not only gives us a glimpse into Joe's straightforward and highly organized management style, but serves as a solid outline for anyone looking to start their own eCommerce business. Many people might have a strong grasp on a few of the items, but not all. Joe suggests learning more about the areas that are foreign to you, or finding partners who are strong in areas you're not.
Ivan Rivera, though, jumped into business without pause:
"I wish I knew a lot more about sales, marketing, and just business in general. We started a clothing line without knowing how to do it. So, there's been so much 'trial by fire.' I wish we had more systems in place from the beginning, a specific growth strategy, and a better understanding of actual clothing production."
What would you tell someone looking to start their own store?
Katie Thomson encourages entrepreneurs not to be afraid of starting small: "Don't invest too much in any given path before testing it. Know that you will need to pivot in some way."
Katie notes that beyond constant improvement and change for change's sake, you have to study the customer journey and make decisions based on what you find.
"Listen and learn from your customers. There's nothing more important than the customer experience, especially in DTC (Direct to Consumer). From the moment they get to your site, navigate through it, seek answers, make a purchase, receive the product, and ask for assistance along the way, being laser-focused on the customer is the key to building a trusted brand and loyal following."
For Ivan Rivera, there's no time like the present: "I'd tell them to do it! But keep their day job as long as possible and save as much as they possibly can. I quit mine way too early. And get comfortable with the fundamentals of marketing, sales, and product development before you get distracted by flashy technology. If you don't have the fundamentals dialed in, once your business takes off, it can get ahead of you and it's really hard to reel in."
According to Joe Niemann, it comes down to careful planning:
"It doesn't matter if you're a first-time entrepreneur or have owned an online business before. You should develop a thoughtful business plan that includes a thorough understanding of the competitive landscape."
But he also agreed with the advice to start small and focus on the customer experience:
"I believe you should keep your website and navigation simple to start and launch with a limited number of products. Plan to spend money on search engine marketing to drive traffic, stay away from Amazon, and always focus on making the buyer's experience as easy and enjoyable as possible."
What's the biggest lesson that you've learned?
These entrepreneurs work on constantly improving and focusing on customers, as Joe Niemann summed up:
"Competitors are constantly improving, too, and you have to keep updating your store to ensure that the customer has a better buying experience in your store than theirs."
Katie Thomson stresses the need to live and breathe the customer experience, and that it goes beyond UX design and into customer service in general:
"How you listen and respond to a customer, and how you understand them and then follow up is key."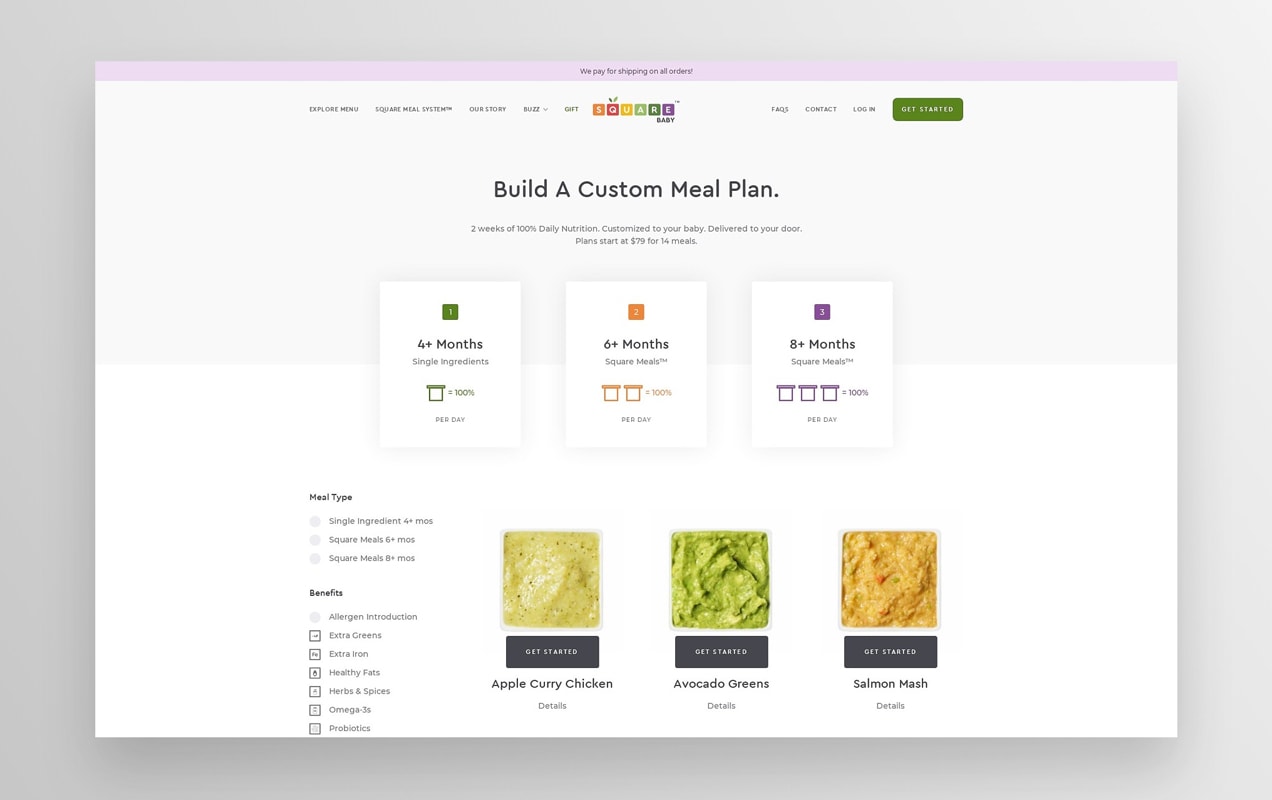 Then she pivoted to something we hadn't discussed yet: design and visuals.
"Don't skimp on product photography. For an online business, your landing page and site is your chance to capture the attention and respect of your potential customer. The beauty of your site is just as important as the functionality."
Ivan Rivera also found strength in a solid team:
"Life is better when everyone eats. And 100% of a grape is never as good as one-third of a watermelon. Don't be greedy and selfish when it comes to your company and your team.
A good team is a must. It takes a multiple to make something grow exponentially. And without that team, you'll end up with more hats to wear than fingers on your hands and never enough time in a day to do it all."
So where does WooCommerce come in?
Before we parted, we had to know what it was about WooCommerce that led them to choose it as their solution.
Katie Thomson mentioned how flexible it is:
"With WooCommerce and some additional plugins, we've been able to create a customizable subscription service. With customer experience as our focus, we empower them to seamlessly pause, skip a week, change their shipment assortment, etc."
Ease of use was a major factor for Ivan Rivera:
"WordPress and WooCommerce made it a breeze to get a site up and running in no time. And it's simple and easy to run it day to day. Then your only concern is getting your fundamental procedures in place so you're prepared when you start to make sales."
Joe Niemann was introduced to WooCommerce by his web developer:
"When we relaunched our website in 2015 our developer introduced us to WooCommerce as an easy-to-use eCommerce engine that fit the amount of business we were doing online at the time. We've added many plugins to our original implementation to increase the site capabilities to effectively grow our online store business to the level it is today."
WooCommerce is for entrepreneurs
As an entrepreneur, sometimes you're so focused on growing, moving forward, and serving, you forget to look back and appreciate how far you've come. We hope that every WooCommerce store owner experiences a moment of reflection and pride. And whether they've multiplied their revenue, improved their life balance, or grown in immeasurable ways, we're excited WooCommerce was a part of their journey.
If you're considering launching your own store, the WooCommerce community is ready to embrace you. Don't wait any longer; get started today.