WooCommerce is fairly flexible out of the box, giving you the ability to sell multiple product types and deliver them many ways. However, the goods you're selling may require advanced customization, you might want to ask your customers for more information at checkout, or you might be ready to start experimenting with pricing and discounts.
If you need to go beyond what's baked-in, that's where our WooCommerce extensions come into play. These free or paid add-ons extend the functionality of WooCommerce, giving you the power to sell new product types, enhance your store's performance, and more.
There are quite a lot of extensions that you might want to try — here are ten powerful extensions we recommend for new WooCommerce stores.
1. Let customers personalize goods with Product Add-Ons
Personalized, customized, or otherwise upgraded products tend to be a hit with customers. To offer engraving, custom colors, or individual services like gift-wrapping — get Product Add-Ons.
This extension allows you to add your choice of checkboxes, drop-down menus, text boxes, and more to individual product pages. Add extra options to the products that need them while not affecting those that don't.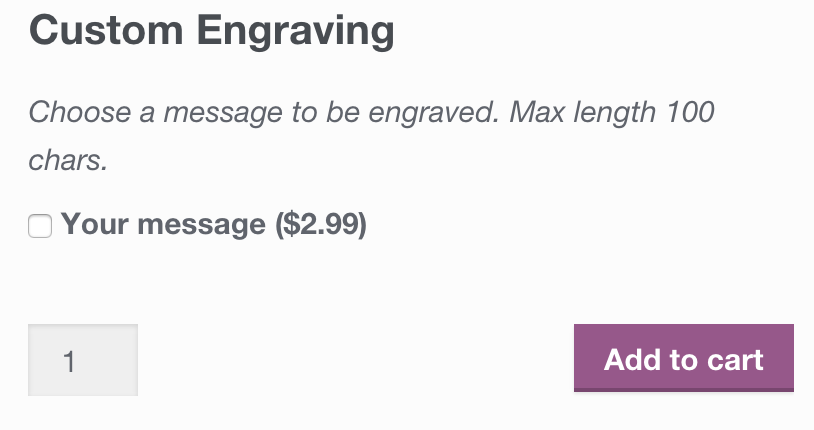 You can even apply add-ons to all your product pages in one swoop if you wish, saving you time and hassle.
Purchase the Product Add-Ons Extension
2. Use Checkout Add-Ons to enable free or paid order upgrades
Checkout Add-Ons is another powerful extension that gives you the ability to sell upgrades, and your customers fast way to purchase them. With this extension, customers will be shown one or more options at checkout that they can choose or decline as they wish.
This extension is ideal for adding gift wrapping and messages, shipping and handling upgrades, insurance, file uploads, and any global order add-ons or services.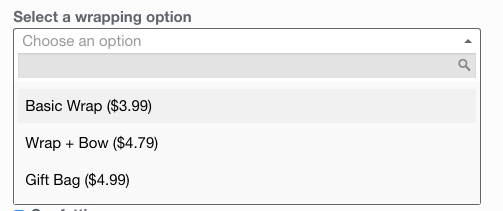 To clear up any possible confusion, you'll want to opt for Product Add-Ons if the upgrade applies to an individual product, and this extension if it applies to an entire order. But there's no reason you can't use both!
Purchase the Checkout Add-Ons Extension
3. Improve your store's search results with Product Search
Although the search function built into WooCommerce works well, your customers might start scratching their heads if you sell a lot of products, or if they search for a vague term like "yellow" or "large."
WooCommerce Product Search can help you get around these bumps in the search road. This extension improves the speed and relevance of customer-facing search results, and also allows you to "weigh" criteria like titles or tags so that results are more relevant.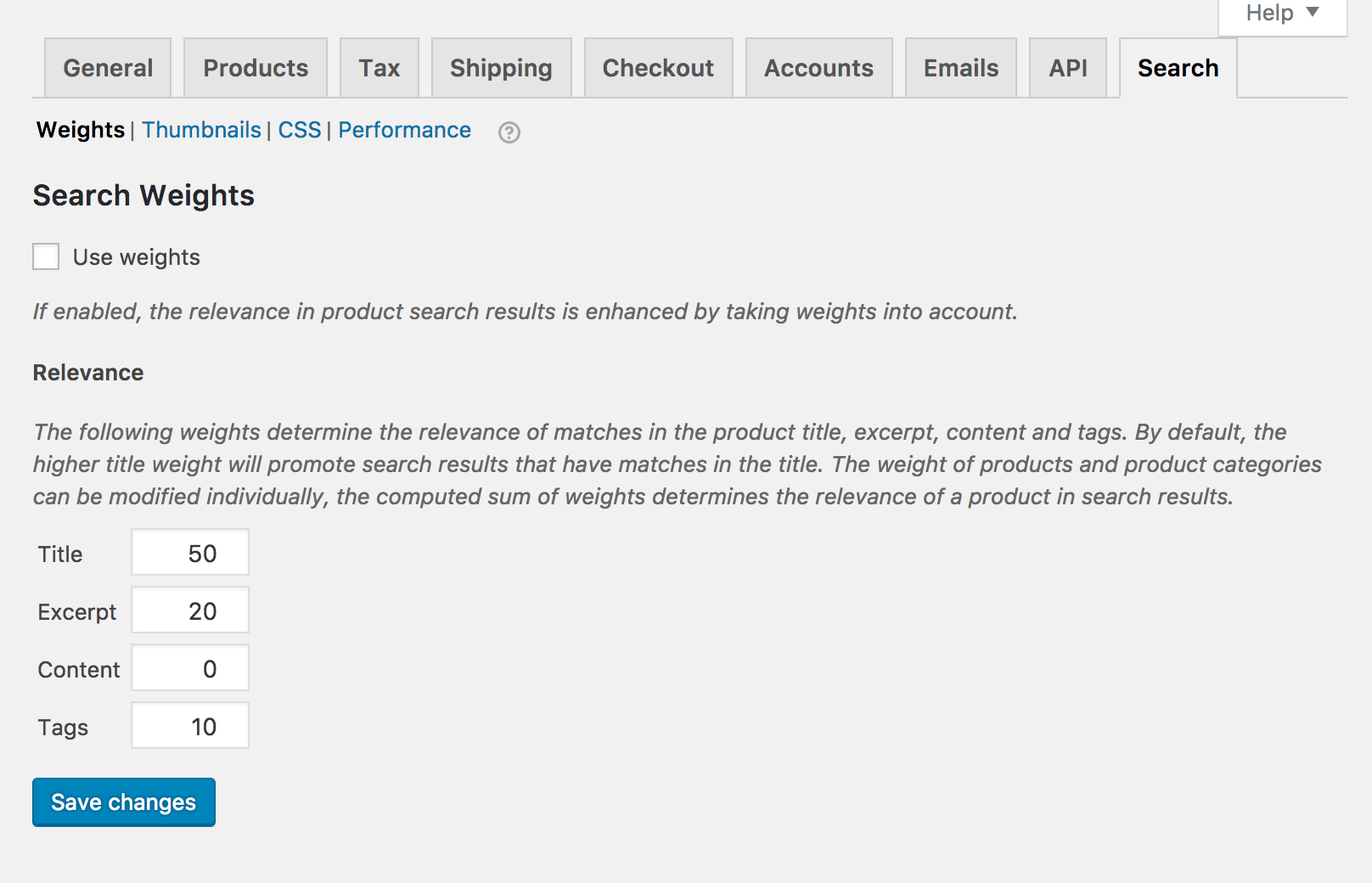 If you do want to use this extension, you'll need to replace the default WooCommerce search with it; instructions on doing so can be found right here.
Purchase the Product Search Extension
4. Let customers pay what they want with Name your Price
The Name Your Price plugin lets you be flexible in what price you are willing to accept for selected products. You can use this plugin to accept donations or to take a new approach to selling products. You can suggest a price to your customers and optionally enforce a minimum acceptable price, or leave it entirely in the hands of the customer.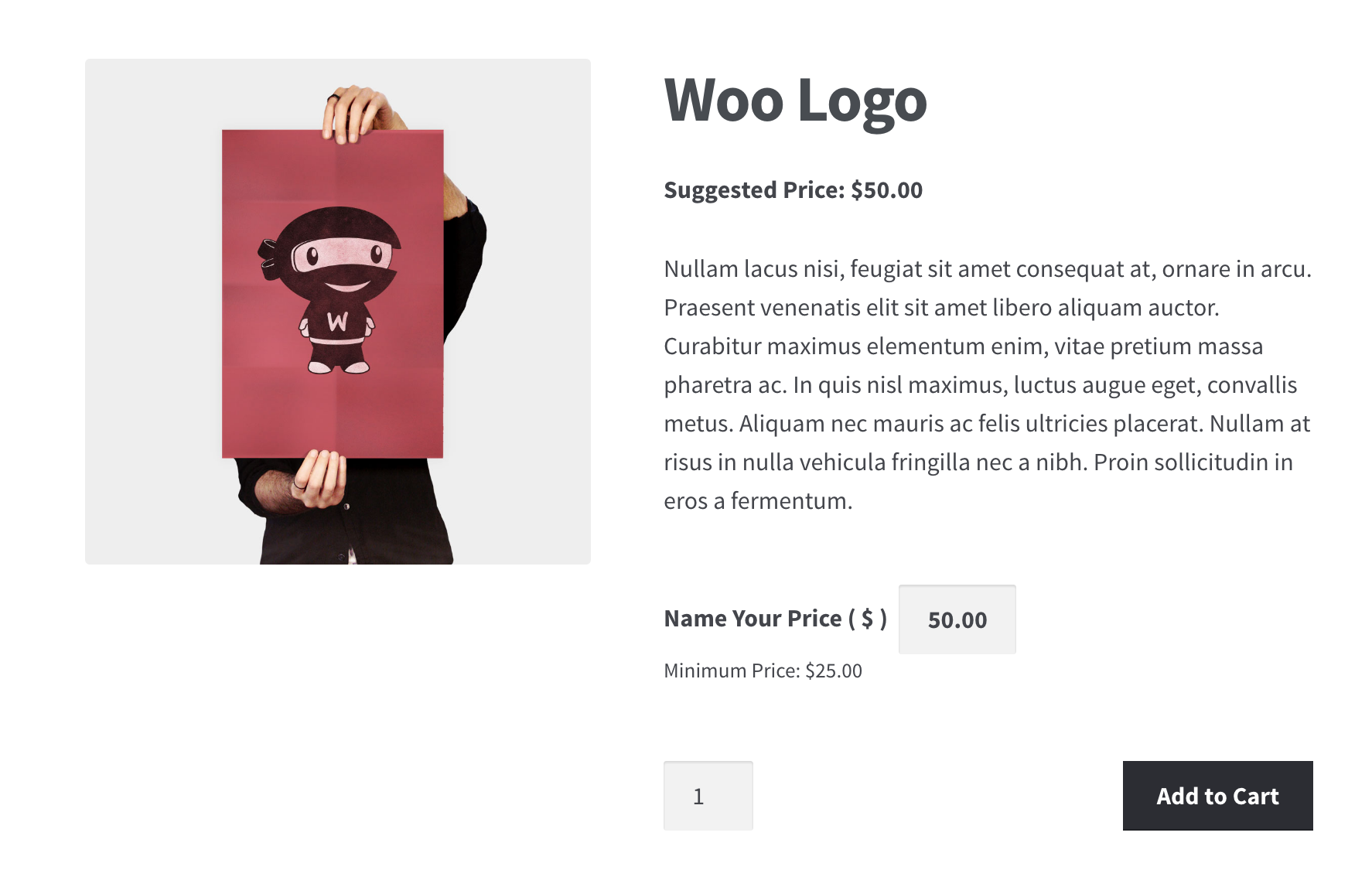 Purchase the Name Your Price Extension
5. Offer and configure discounts
When you create products in WooCommerce you can add a price, or set a sale price. If you're looking to do more — for example give a 10% discount when someone purchase 5 or more items — you'll need to step into the world of dynamic pricing. You can set this up via custom code, or by adding the Dynamic Pricing extension to your store.
Purchase the Dynamic Pricing Extension
6. Create promotions, gift cards, product-specific deals and much more with Smart Coupons
As your customer base grows, you'll want to figure out ways to reward engagement. Smart Coupons is a neat extension that makes it possible to issue store credit, create more flexible coupons (e.g. applied automatically via a special link), and offer gift certificates for your store.
Purchase the Smart Coupons Extension
7. Use Google Product Feed to make your products visible in shopping searches
Our Google Product Feed extension is the final recommendation, and its power comes not from the extension itself but what it does for your store.
Many shoppers start their buying journey by looking for specific products via search, and so with this tool you can ensure that your goods appear in Google's shopping results when they are relevant to those searchers.

The extension allows you to choose which WooCommerce fields appear in shopping listings, giving you full control over the appearance of search results, and making it more likely that potential customers will like what they see.
Purchase the Google Product Feed Extension
8. Make it easier for customers to create an account or sign in
Any checkout process introduces leaks in your conversion funnel – tightening up those leaks increases conversion rate and improves your sales. Account creationand entering checkout information can cause these leaks, and WooCommerce Social Login can help you patch them.
When a customer first visits your site, you can simplify checkout by allowing them to check out as a guest. However, this introduces friction for customers that want to purchase from your store more than once (and hopefully many of them do!). They'll have to create yet another username and password.
WooCommerce Social Login makes this process as easy and secure as possible – customers can log into your site using their Facebook, Twitter, Google, Amazon, LinkedIn, PayPal, Instagram, Disqus, Yahoo, or VK accounts instead of creating a new user account credentials.
Purchase the Social Login Extension
9. Convince customers to come back again (and again) with Follow Ups
The Follow Ups extension is another powerful little add-on that is worth its weight in gold. Once you've changed a shopper into a paying customer, you don't want to forget about them, and this is how you can keep them coming back for additional purchases… without manual emailing or expensive ad targeting.
Follow Ups gives you the power to create a series of automatically triggered emails that will fire off to customers based on their activity — say, after they've made a purchase, signed up to your email list, or even bought a specific item.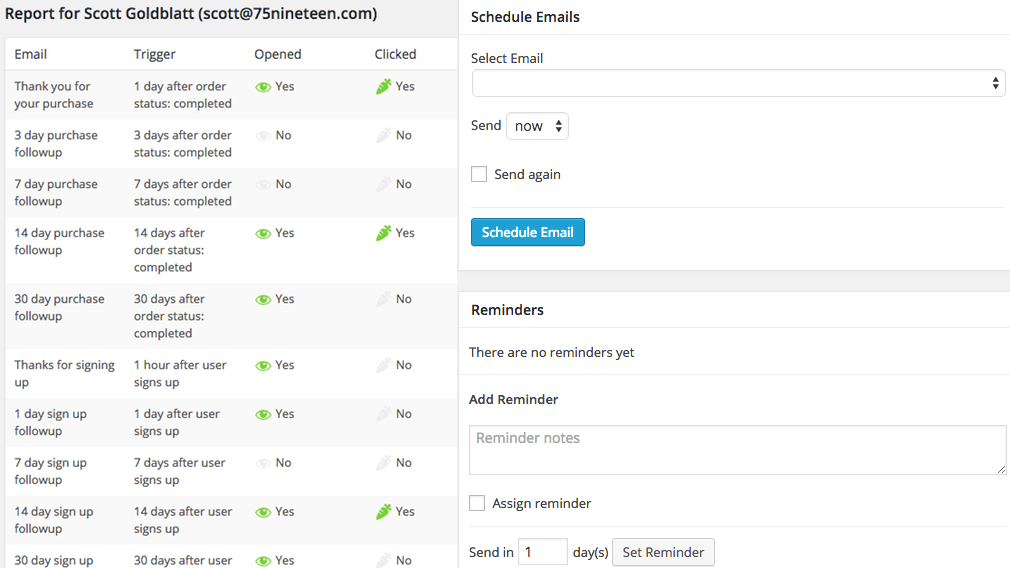 You can send as many or as few emails as you wish, either for all customers or just a few. And once you've set up your messages, you only have to sit back and wait as the emails are delivered and your customers come back for more… and more… and more.
Purchase the Follow Up Emails Extensions
10. Let customers create a wish list (nudge, nudge!)
Studies have shown that allowing your customers to save and manage their own Wishlist can increase your sales and conversions. What better way to encourage customers to return to your site than allowing them to save items for later, or create their own dream list of products for that special occasion?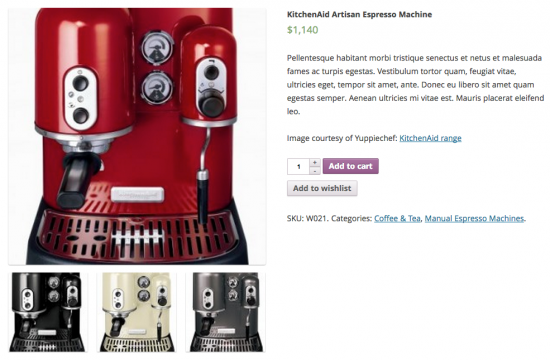 In addition, allowing your customers to share their lists with friends and family through various social media networks truly opens the doors to potential new customers and visitors.
Purchase the WooCommerce Wishlists Extension
11. Personalize and enhance your marketing automation with HubSpot
When your messages are highly relevant to customers, they're more likely to take action. A tool like HubSpot CRM simplifies custom automations by segmenting users based on actions taken or items purchased so you can create and trigger the right marketing messages at the right time. Promote new scents just to customers who've purchased candles in the past. Send a special coupon to those who haven't bought anything in at least six months. The drag and drop email editor streamlines this powerful marketing process.
You can also create social media ads, analyze data, and take notes on individual customers so you can provide faster, better, and more personalized customer service in the future. Learn more about HubSpot CRM.
Optimize your new store with these powerful extensions
It's hard to pick just ten, but we've done our best to narrow down the field for you as you get started customizing your store and testing the waters.
If you have any questions or comments to share, we'd love to hear from you.
Recommended reading: