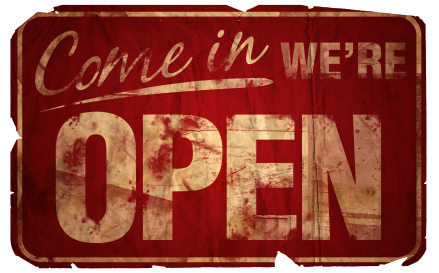 Delving into the world of e-commerce is an exciting prospect. You get to sell your goods online and participate in building something from scratch. Those are two ideas worth getting excited about if you ask me.
Still, it's not wise to jump in head first without a plan of action. Whether you build your site on WordPress or another platform – using WooCommerce or without – you need to have a few essential things in place before you hang that digital "Open" sign and process your first transaction.
Here are the top 5 things that leap to the front of my mind with when it comes to setting up an online store for the first time.
1. Get Your Financials Set Up
I'm not just talking about having an accounting software solution — though you certainly need that, too — I'm referring to having a place where your earnings will go (and expenses will come from) and having a system through which you can process transactions. The first is a merchant bank account. To put it simply, this kind of account allows you to accept payments from credit cards and debit cards, which you'll need if you want to complete any transactions with future customers over the Internet.
Setting up a small business merchant account at your bank or credit union can be tricky. You'll often have a better time setting up an Internet merchant account using an intermediary. These are companies that specialize in creating accounts for online-based businesses. They all carry fees and have different terms so be certain to do your due diligence before signing on the dotted line.
You also need a method through which transactions are processed. Often called payment gateways, these services are designed for online e-commerce businesses and work by handling the processing aspect of each transaction. This means processing your customer's payment information and the handling of cash as it's moved from the customer to your merchant account.
Payment gateway and shopping cart compatibility is crucial as well. Check and double check for compatibility from all sides. Merchant accounts sometimes come equipped with payment gateways but don't feel limited to just that option. It's best to use a popular gateway to ensure security and effectiveness. A few examples include PayPal, Google Checkout and Amazon Payments.
A few key tips:
What you end up selecting has a lot to do with the number of transactions you anticipate on needing to process each day and each month.
If your site is WordPress-based, WordPress integration is a must. Your shopping cart plugin or total e-commerce solution needs to work seamlessly with your payment gateway. Otherwise, you're just asking for issues to pop up with either payment processing, order completion or in a myriad of other areas.
The gateway you choose also needs to have good quality customer support. Since your customers will be relying on it, you need to be able to rely on the service provider. Look for a system that provides 24/7 support and has highly responsive staff.
2. Shopping Cart or Store Platform
There are numerous shopping carts available to power your e-commerce store. If your site is WordPress-based, you have plenty of plugin options to sort through. You may opt for a shopping cart or a full store platform. What you choose will depend on the kind of store you'll run, how you want to process payments, and what specific functions you want included. Typically, there are free and premium versions of shopping carts available.
As far as plugins go, your options are vast. Of course, we're going to recommend WooCommerce heartily, but we'd like to think that its position as the most customizable e-commerce solution on the web says a lot for its credentials.
3. Web Hosting and a Domain Name
While it's true that you need a domain and hosting before you set up any kind of site, it's especially important for you to think it through in the case of setting up a store. Why? Because your online store will become an intrinsic part of your brand. A failure to take your time in selecting an appropriate hosting and domain name package will lead to trouble later on.
A good web host for your e-commerce site will have a long-standing track record of reliability, security and uptime. And though where you register your domain name doesn't matter as much, the name you select does. So take your time during the selection process. Make sure it captures your brand perfectly. Do some keyword research to make sure you're targeting the appropriate audience. An optimized domain name is the icing on the cake when it comes to SEO.
4. SSL
Secure Socket Layer — SSL for short — is the kind of certificate your e-commerce site needs in order to protect the personal and financial data of your customers. No one is going to make a purchase from you if they don't feel like their information is secure. This is why making sure that your site offers SSL protection is essential. Customers need that reassurance.
You can typically purchase an SSL certificate from your web hosting provider. It usually costs a set amount per year and it's worth every penny.
It's just bad form to put your customers' personal information at risk, so don't do it!
If you're processing payments off site, then you don't need to worry about setting up an SSL certificate.
5. Something to Sell
This sounds like a no-brainer, I'm certain, but you'd be surprised by how many people try to start an online store without a clear direction. There are so many drop ship store options now that you don't necessarily need to be able to produce anything to become an online store owner. You don't even need to set up your own inventory for some of these stores. Even so, you still need to have a clear idea of what it is you're going to sell.
Why? Because it plays directly into your branding and how you will market yourself. This vital information will help you to select the right domain name and the right payment gateway. It will help you to determine what kind of shopping cart or e-commerce solution you require. Basically, follow the journalist's approach: Figure out the who, what, where, when, and why of your online store before you commit to anything!
Conclusion
Despite what some people may have you believe, setting up an online store is actually sort of a big deal. While it's not as complicated as setting up a brick and mortar store — not by a long shot — it's still a commitment; one you should take seriously. It makes sense then that there would be some preparatory steps you need to take before opening your virtual doors.
Now over to you. Have you set up an online store in the past? If so, what are some key steps you needed to complete before opening for business officially? What were some must-haves to get your store off the ground? Did I miss something on this list? Please feel free to let me know in the comments.
Image source: jpalinsad360, FutUndBeidl