Custom User Defined Pricing for WooCommerce
Developed by FmeAddons

Suggest a price and let the customers decide what to pay for a product. The Custom User Defined Pricing extension for WooCommerce empowers the shoppers to name their own prices.

Selling a new product? Use Custom User Defined pricing to find your pricing sweet spot: Set minimum and maximum amounts to ensure you'll make a profit, and let customers decide what to pay. Tracks your sales, and get to know the price shoppers are willing to pay. Or use it to create donation products, and let supporters decide how much they can give.
Features
Add a "Set Your Own Pricing" option that allows shoppers to define product pricing
Specify a suggested price, or set a price range with minimum and maximum values
Hide the Suggested and Minimum price, and personalize field titles
Set a custom redirect once a customer adds a product to their cart
Use with Simple or Variable products
Let customers decide what to pay
User-defined pricing is great when you're asking for donations, and let your evaluate the price points of new products. Use mimimim and maximum limits to stop them from selecting a price that's too low or too high, or suggest a price.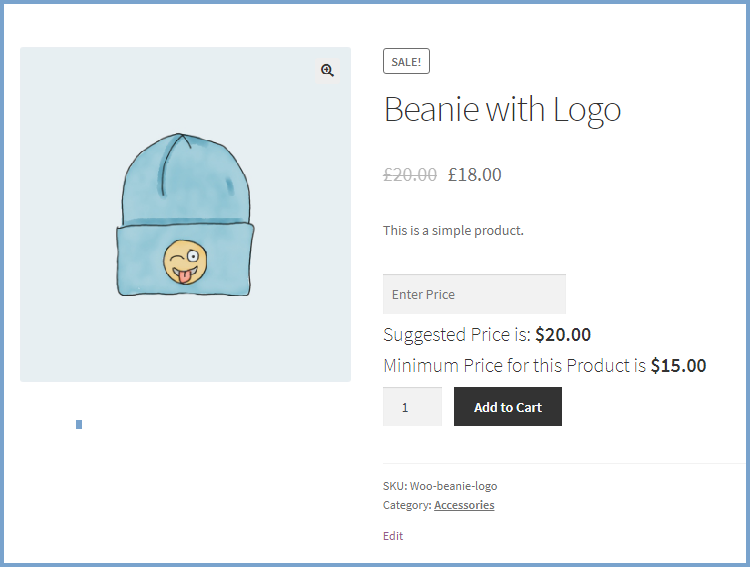 Set minimum and maximums
Limit the users to a price range that ensures your profitability. Use it to maximize profits with variable pricing, or to accept donations for a social cause.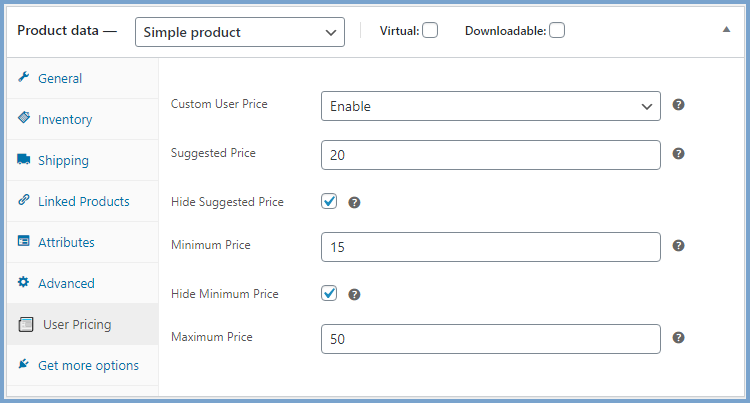 You can also hide the suggested price and/or the minimum price  — whatever makes sense for your products or services.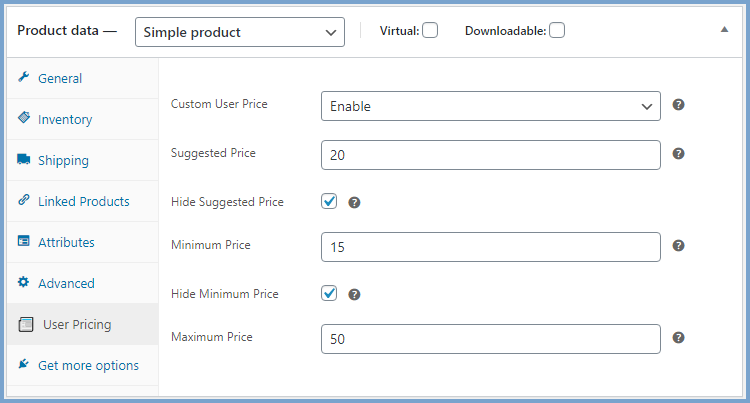 Customize field titles
Add custom text to the field titles of your new pricing options. You can personalize:
Suggested Price text
Minimum Price text
Add to Cart Button text on shop pages
Add to Cart Button text on product pages
Minimum Price Message text
Maximum Price Message text
Set custom redirects
Set redirects to control where customers go after adding a product to their cart. Take them directly to the cart or checkout page, or back to the product page to keep shopping.