Subscriptions Add-On for WooCommerce
Developed by
Codup
Avail the Benefits of Subscription With Your Existing Products
Subscription based business models are great. But what if you can't shift all your products to subscription-based products? Instead of overhauling your entire business model, Subscriptions Add-on plugin allows you to add an option of subscription at checkout so your customers can optionally subscribe to your products if they want.
Subscriptions Add-on, developed by Codup, is a neat add-on for WooCommerce Subscriptions extension that allows store owners to avail subscription functionality without changing their products and their business model.
Subscriptions Add-on works with all types of products so that you can start earning residual revenue and build great relationships with your customers without changing the core of your business.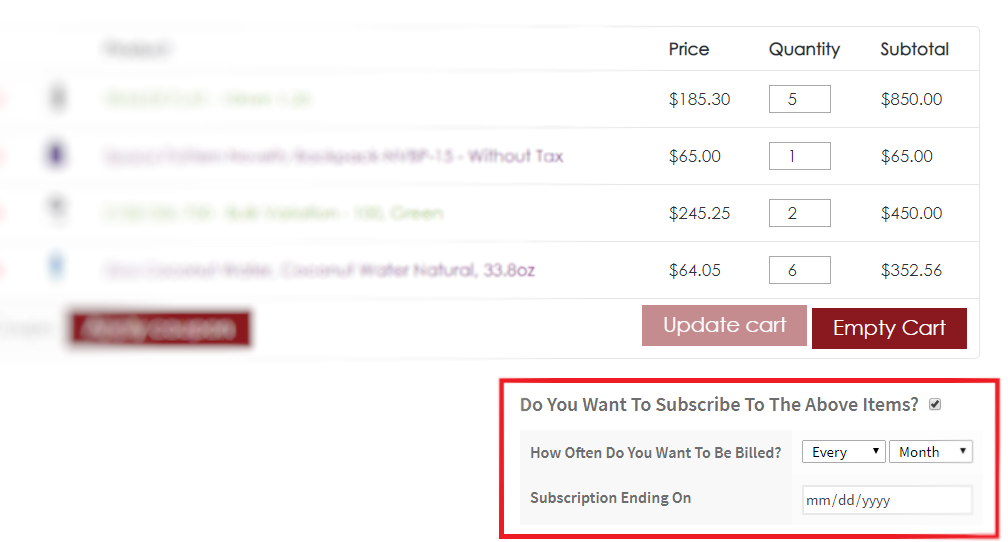 Why Should You Get Subscriptions Add-On Plugin For WooCommerce?
Do your customers regularly need the product or service you are selling? For example, if you have a grocery store or an online pharmacy, your customers might need to place the same order on a routine basis.
Instead of having them place those repeated orders manually, automate the process for them by giving them an option to subscribe and get the product or service delivered without a delay.
With Subscriptions Add-on for WooCommerce, your customers have one less thing to worry about.
Core Features Of Subscriptions Add-On For WooCommerce
Make your existing products available on subscription
With Subscriptions Add-on plugin, you can make any simple or variable product available on subscription. Subscriptions Add-on doesn't require you to change your product catalog, it works with existing products.
Give subscription option in the cart
You don't need to create subscription plans for every product individually. Just configure settings in the Admin panel and the plugin displays a neat subscription checkbox along with a few billing options to select right in the cart. Your customers can subscribe to the products they have added in the cart before they checkout.
Use Cases Of Subscriptions Add-on
Subscriptions Add-on for WooCommerce is the perfect solution for following use cases:
A grocery store where customers usually have a list of items that they need to purchase daily, weekly or monthly.
An online pharmacy where customers have to get their medicines delivered on a regular basis.
A B2B wholesale store where buyers have a set of items that they need to order repeatedly after a set interval