Social media is a powerful resource for store owners. Channels like Facebook, Twitter, and Pinterest can help you attract more customers, increase your sales, and even have better communication.
During the busy holiday shopping season, it's understandable if making Facebook posts or lining up tweets is the last thing on your mind. But forgetting about it completely isn't the way to go: if it's used well, social media can be a huge asset to stores running holiday sales or promotions.
We've put together four ideas for four different social media platforms — Facebook, Pinterest, Instagram, and Twitter — that you can use during the upcoming holiday shopping season. From boosted posts to Promoted Pins, these tips will help you draw in more shoppers and increase your sales during one of the most important times of year.
Ready to get social? Keep reading for your first tip.
Use Facebook remarketing to bring back repeat customers
According to a holiday eCommerce report by RJMetrics, online stores bring in roughly 23% of their new customers during the holiday shopping period. However, these shoppers typically have a 13% lower lifetime value than other (non-holiday) customers.
The "one and done" approach of many brand new holiday shoppers could put a ceiling on your earnings. If you want to avoid this, you should try to bring back the customers who are already loyal to your store.
Facebook remarketing is one way that you can bring these customers back. Remarketing uses stored cookies to display targeted ads for stores already visited or products previously viewed. In this case, the ads are displayed on Facebook.
With a remarketing ad, you can target shoppers who have:
already purchased something from your store in the past,
signed up for your email list,
visited your store within a set period of time (whether or not they made a purchase), and/or
viewed a specific product.
This opens up plenty of possibilities for bringing back shoppers who are already familiar with your store, and probably more likely to both make a second purchase and stick around past the holidays than first-time customers.
For example, if you've just added new products for the holiday shopping season, you could run a remarketing ad for the customers who have bought from you in the past, urging them to come back and see what's new.
Alternately, if you have a specific product or category you want to emphasize, you could do that, too. The Warby Parker ad above is a great example of that (showing off new frames only). This is especially useful if there's a product or two that is an ideal holiday gift for shoppers in a specific region.
For a step-by-step guide to setting up remarketing ads with your Facebook Page, have a look at this post.
Effectively promote your products on Pinterest
Pinterest isn't just a place to store wedding ideas or stash collections of inspiring quotes — it's where millions of shoppers curate their shopping lists. A survey of Pinterest users by Millward Brown found that 93% of them have used the platform to either plan or make purchases.
What does this mean for you? For starters, if you can get your products on Pinterest, you have a pretty good chance of getting some sales. But if you want to increase your chances, you can try promoting some of your Pins.
Promoted Pins are just like any other Pin — an image, some text, and a destination link — except they have a budget behind them. Stores can pay for an existing Pin to appear in search results for specific phrases, and then narrow the audience down by gender, location, and so on.
A huge advantage of Promoted Pins is that the payment model is very similar to Google's PPC advertising: you don't pay anything unless someone actually clicks the Pin. So you can show your product to hundreds or potentially thousands of shoppers (and increase awareness of your store) without paying much.
Another big advantage of Promoted Pins: if your product images are beautiful, inspiring, or unique, there's a distinct possibly they'll be repinned to more boards as time goes on. More Pins means more chances for clicks, and more clicks means more purchases, even after the promotional period is over.
A few things to keep in mind if you're interested in using Pinterest during the holidays:
Ready to get started with Promoted Pins? Visit this page on Pinterest's site or read this blog post for more ways you can scale up your Pinterest marketing.
Snap photos of real products, orders, or customers and share them on Instagram
Shoppers crave authenticity, especially during the holiday season. Since a majority of purchases are being made for someone else, they want to know that you're going to come through on your promises of beautiful products, fast shipping, and so on.
There are a few ways you can back up your claims, but we think one of the best places to do this is Instagram. Why? For starters, about half of this platform's users follow brands or stores there, so there's a pretty good chance you'll be able to get the attention of potential customers.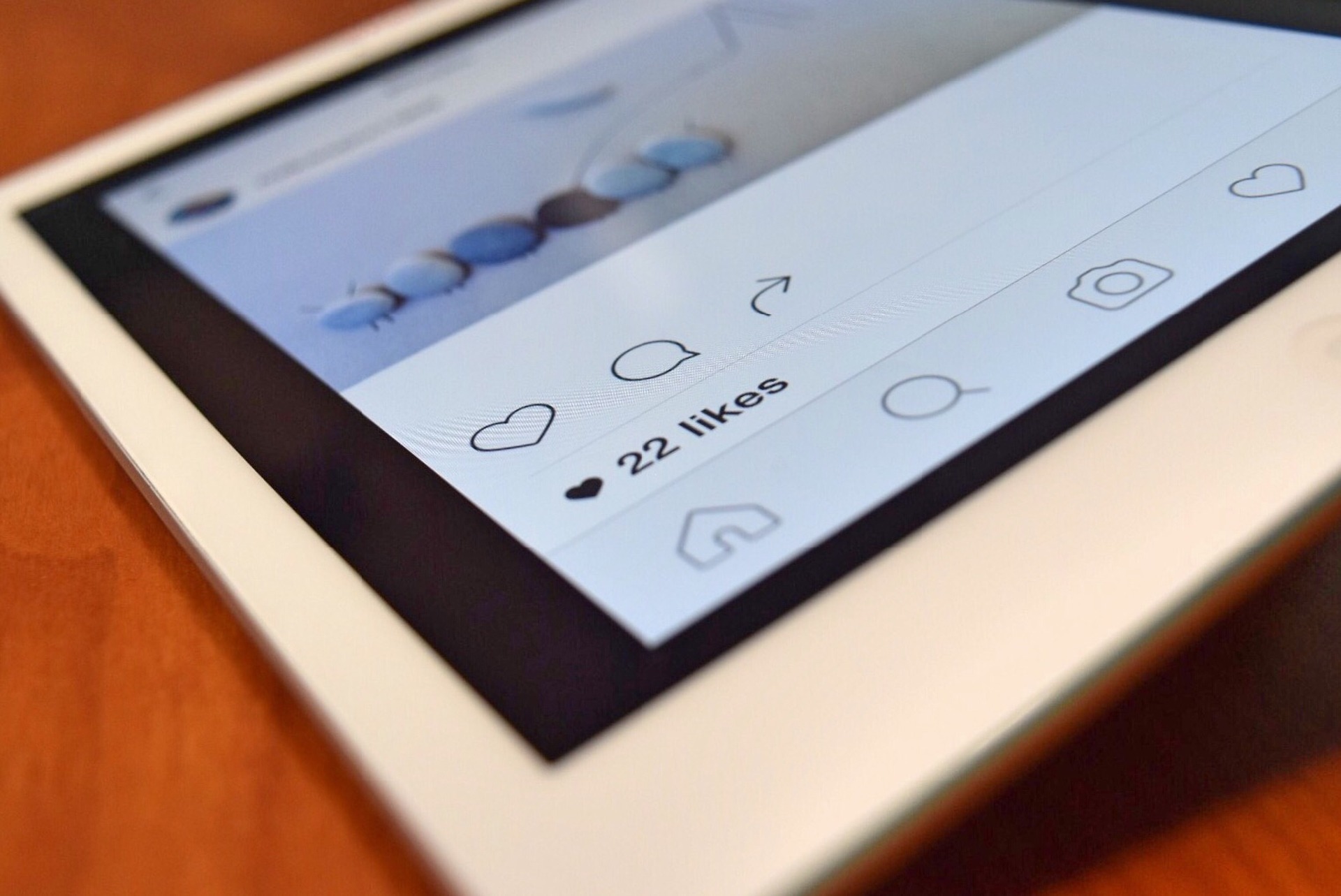 But another big draw of Instagram is Instagram itself. The platform is used to share beautiful or inspirational photos, so it's a natural fit for your store's "proof."
Shoppers who crave authenticity are sure to enjoy beautiful snapshots, and if they're compelling enough, they might even motivate a few purchases. Think about sharing photos like:
Your products, whether they're ready to go or not yet completed (ex. if you ship freshly baked cookies, snap a photo of some cookie dough!)
Real customer orders being wrapped up and prepared for shipping
Customer-submitted images of your products in use or being enjoyed (you can ask for these to be submitted in a post-purchase email, perhaps)
If you have a chance (ex. you operate a local store as well as an online one), customers themselves enjoying your products or picking up their orders
The more authentic photos you can share, the better. And if you want to make your convincing photos go even further, cross-post them to your store's homepage or product pages! Happily, there's a WooCommerce extension you can use to do just that.
If you're looking for more Instagram inspiration, read about five things to try when you join Instagram, including tips on beautiful photos that are sure to catch the eye of holiday shoppers.
Be on the lookout for opportunities to help — and sell — with Twitter
One final recommendation for you this holiday season: use Twitter to proactively seek out opportunities to help both current and potential customers with their purchases.
It's not uncommon for shoppers to take to Twitter to talk about what they're looking for, the problems they're having, or even to ask the friends and family members they follow for recommendations. By spending a few minutes a day checking hashtags or search results, you can take part in the conversation and possibly help these shoppers get what they need.
Consider:
Searching for words and phrases related to your products, and tweeting to anyone looking for something you sell (ex. "does anyone know where I can get an affordable dog bed?")
Monitoring relevant hashtags and joining in on the conversation where it seems appropriate — but don't just spam links or self-promote, no one likes that!
Monitoring mentions or references of your own brand name and responding to questions or comments, either positive or negative, and emphasizing that you are available to help
The key here is to find a balance between helpful and overly promotional. If you're making a simple suggestion or answering an open question, that's fine. But if you're spamming unrelated hashtags with links to your store, that's a sign you should cool it.
Try to think of Twitter as a public forum where people gather. If you wouldn't say something in person, don't say it on Twitter, either. 🙂
Not yet using Twitter? Here's how to determine if it's a long-term fit for your store before you try it.
These proactive social media tactics will give your holiday sales a healthy boost
There's no reason you should limit your use of social media to product links or the occasional holiday wish. With these proactive tactics, you can get your store in front of more shoppers, make your products look amazing, and bring loyal customers back for more.
What are you planning to use social media for this holiday season? Have any creative ideas of your own you'd like to share with us? Leave a comment below and let your voice be heard.
Is your store ready for the holiday hustle?
If not, we've got your back.
Sign up now
for tips in your inbox from the experts at Woo, PayPal, MailChimp & many more.