City Guide has surprisingly been one of our best sellers over the last couple months, as our theme leaderboard proves. We say surprisingly because it is a niche directory-based theme, with innovative Google Maps integration, but far from our usual winning formula.
Given it's popularity and the wonderful feedback from users and beta testers Fox spent a couple days last week adding some hugely valuable additional functionality.
Category Maps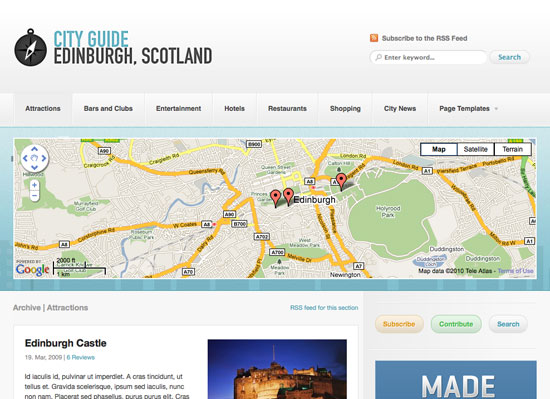 As can be seen above, and on the demo, there is now an overview map on each category page. This map shows each post, which has a Google Maps location added to it, on the map in the form of a marker. You can then click on that marker to be taken directly to that post. This is a great visual navigation item to highlight all the restaurants, hotels, visitor attractions, etc, individually.
Directions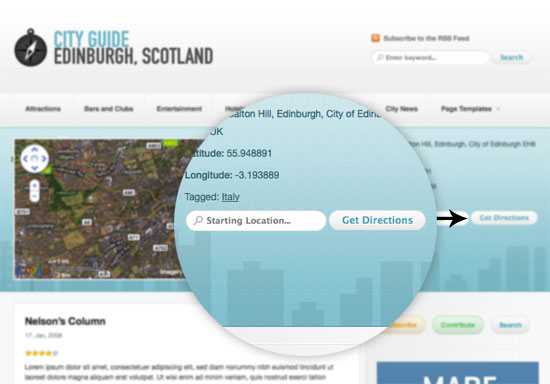 I love this feature on the single post page. Easily add the option for site visitors to get directions to this location, from any post code or address. Results are returned directly to the page, no pop-up windows.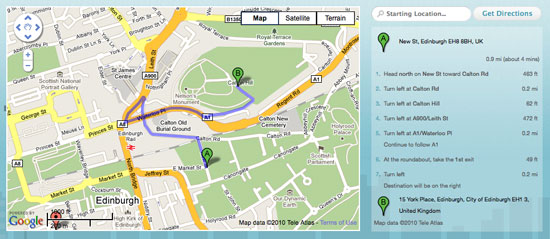 You can even enter specific directions from a set location in the City Guide custom settings panel that the site visitor will automatically see.
This is a
free upgrade for City Guide theme users
. For non-users surely you are convinced of the theme awesomeness by now?
Buy the theme here
.