It's no secret that the fitness industry is a competitive one. However, there are gaps in every market if you know how to find and fill them: Former Team GB Olympic athlete, Glen Smith did just that, leveraging his 25 years of fitness expertise to launch Your Fitness App.
Powered by WooCommerce, Your Fitness App (YFA) makes Olympian-endorsed health and fitness simple to get stuck into – wherever you happen to be. Here's the origin story, which starts when Glen's teacher handed him a discus to throw as a teenager.
Discovering the discus
Glen has always been determined when it comes to health and fitness. Discovering a talent for discus at 14 when a teacher introduced him to the sport, he was a full-time athlete in less than five years.
By 1996, he qualified for his first Olympics as a discus thrower, competing in Atlanta and going on to Sydney four years later.
As British champion for 11 years, he was once ranked 9th in the world and has competed in two Olympics, four World Championships, four Commonwealth Games and three European championships – a record of which any athlete would be proud!
He retired in 2003, a decision not taken lightly given that sport had been his entire life up until that point. What next?
From Sydney to Stratford-Upon-Avon
Based in Stratford-Upon-Avon, Glen was working as a personal trainer when a client asked him for a fitness program to follow on vacation. Writing routines down on paper with stickmen as visual aids didn't feel the most professional way to help his clients.
"I was listening to Apple Music and thought how great it would be to have an exercise playlist on your phone — pre-made workouts to suit all goals and fitness levels, as well as nutritional meal plans. All workouts and programs would be specifically designed by me and viewed through a video format, so users know exactly how to perform each exercise correctly," says Glen.
The goal was simple: Create something to help individuals who had busy working lives to work out wherever and whenever they wanted to.

"My target audience is anyone who wants to improve their health and fitness, but doesn't want to go to a gym or be tied to big contracts."
The headline for Your Fitness App, 'The Simple Way To Fitness', encapsulates this beautifully.
Why WooCommerce was the right choice 
Glen was introduced to web agency, 5874, by a friend and combined his knowledge of health and fitness with technical know-how to make his dream a reality.
When it came to choosing a platform on which to run the app, 5874's Digital Director, Rupert Cross, chose WooCommerce for its open-source base and flexibility.
The WooCommerce API helps pull information into the app from the website. For example, detecting "premium" users:
Creating an account and downloading the app is free but, by default, users will be shown banner ads as well as a full-screen ad before starting a workout. A premium version of the app, with no ads, can be unlocked via a paid subscription service – run by WooCommerce Subscriptions and accessed from the WordPress My Account area via API.
The same method was applied to enable access to Glen's premium health and fitness programs. The extendibility of WooCommerce made it possible to specify a "program" start date so the purchase becomes usable on the date specified by a customer at checkout. This particular feature of YFA is powered by WC Fields Factory.
After six months of development, a beta version of the app was launched in May 2017 and since then both the brand and the app have been continuously tested and developed.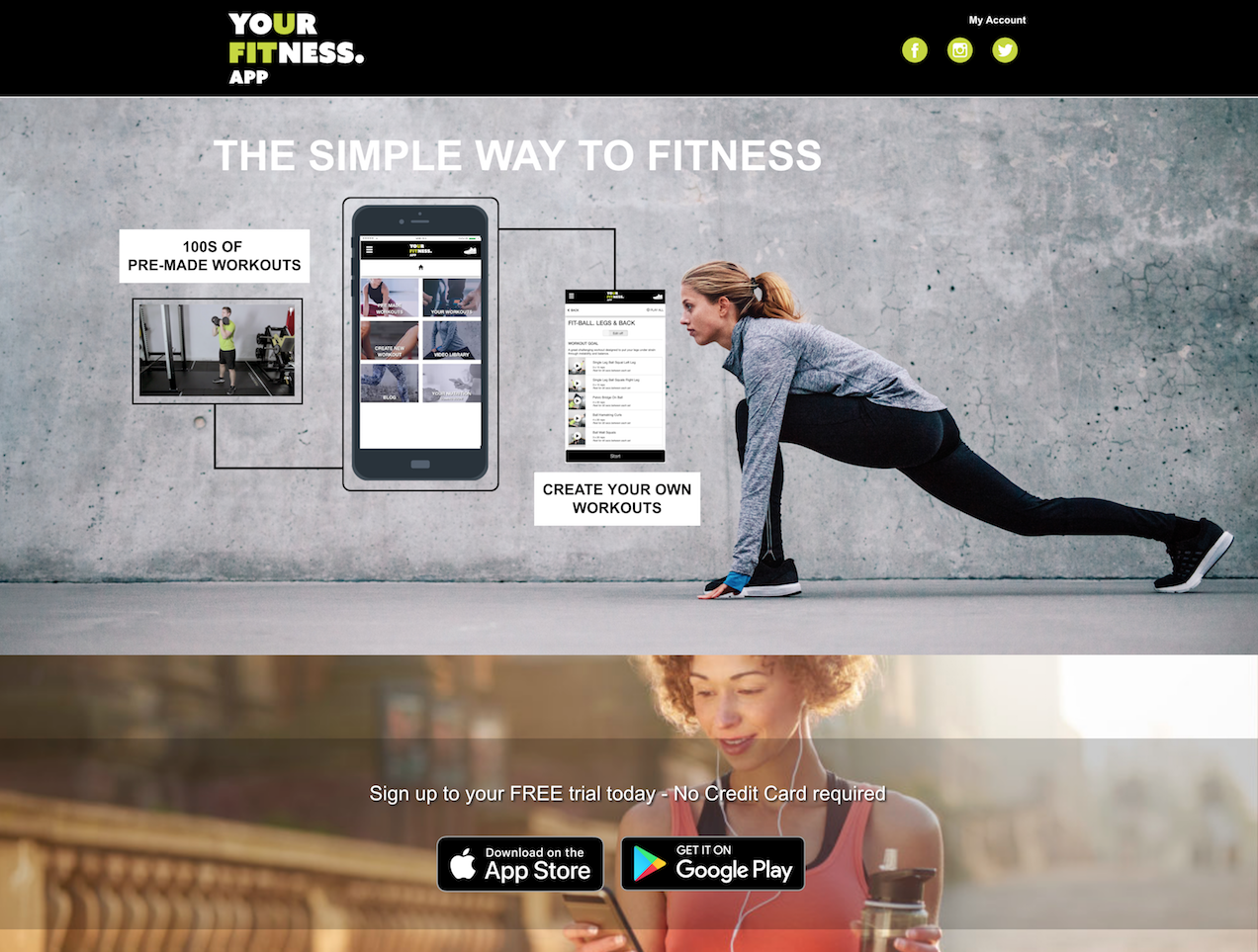 Glen's next steps for YFA is to develop a profile page where users can log workouts and self-progression using the WordPress user meta system, as well as communicate with other subscribers.
Driving downloads with content and micro-targeted ads
Web agency 5874 worked with Glen to deliver a marketing strategy that included adding the Facebook pixel across the app and the website to serve targeted ads, as well as creating content for social media and the YFA blog.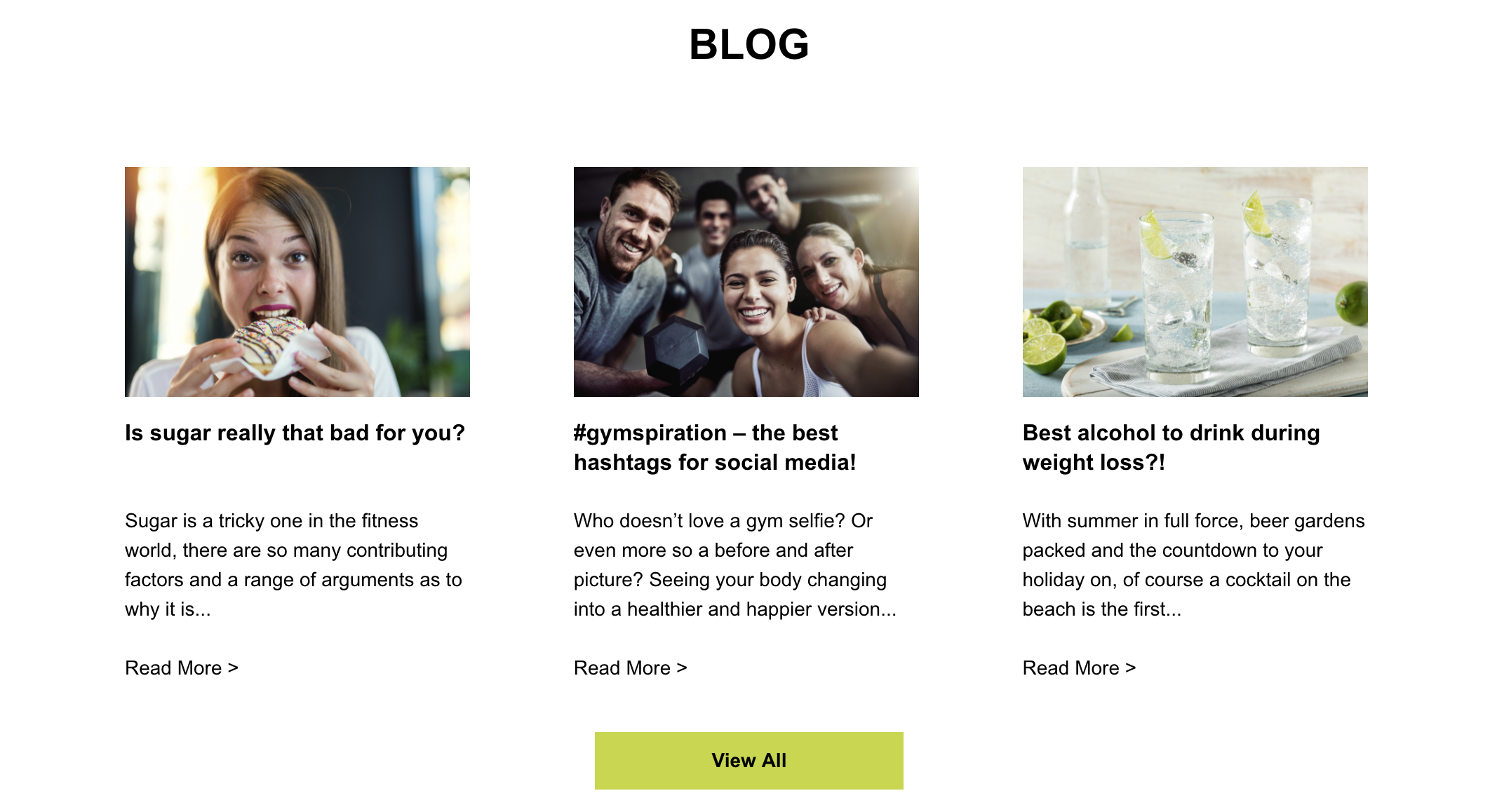 An acquisition strategy YFA have experimented with: posing common health and fitness problems, offering solutions, and serving these to prospects via micro-targeted ads.
For example, a recent campaign centered around exercising while pregnant, with a blog post on the subject served to a carefully selected audience, including mobile ads that linked to the app listing in the iOS and Google Play stores.
Identifying a gap and going the distance
Creating this app has given Glen the chance to help people worldwide with their fitness goals and to continue expressing his love of sport and fitness.
Inspired? Download the app and give it a try. Even if you aren't the next Olympic discus champion, Glen's simple tips for home workouts might just get you moving!