When starting up a small business, there are many channels that need to be secured; sales, marketing and distribution are just a few. Ultimately, getting eyeballs on your product is the most direct channel towards making a sale (conversion). When gaining market share, new business owners sometimes use platforms such as eBay and Etsy to market their products and begin generating customers and sales.
What if your website could be that platform?
Today, we're proud to announce the latest extension for WooCommerce; Product Vendors.
Meet Product Vendors for WooCommerce
Product Vendors enables your WooCommerce store to specify vendors for products in your store. Each vendor can have a specific commission percentage added, enabling you to pay your vendors for their efforts in creating their awesome products.
Gathering products- an alternative approach
You love WordPress, WooThemes and WooCommerce. You're itching to set up an online store and get in on all the action, yet you don't have a product or service to sell.
Let Product Vendors help to get your store off the ground.
Choose a product you're passionate about. Lets use stylised candles as an example. You'd venture down to your local craft market or store, source a few vendors and pitch your idea; "lets get your candles online".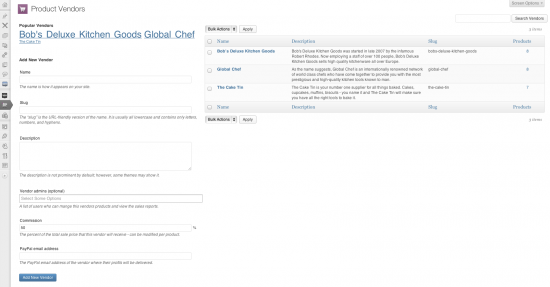 A quick setup of WordPress, your favourite WooThemes theme, WooCommerce and Product Vendors and you're ready to go. You've now both started a new business, as well as helping others to move their businesses into the digital age.
Collaborative sales
You and your good friends are all creative artists. You want to create a platform to sell your artworks online. Product Vendors enables you all to sell your artworks on a single store, each taking commission from the sales of your own artworks, with the remaining sale revenue being funnelled back into your new online business.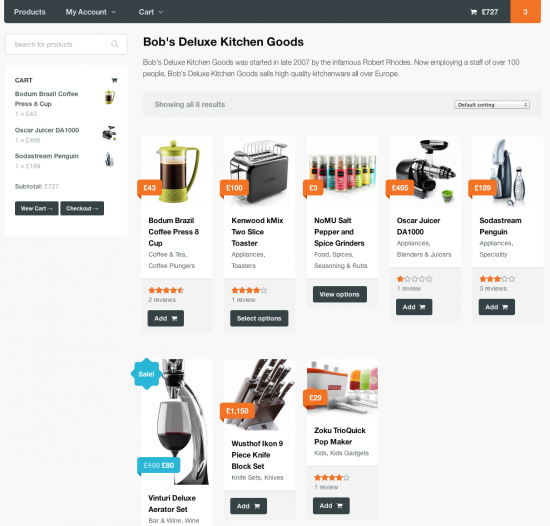 Buy Product Vendors Today
As you can see, the possible use cases for the Product Vendors extension for WooCommerce are virtually limitless, limited only by your imagination. Buy Product Vendors today, experiment with this new tool in your tool belt and get your ideas online, today.
Discount Coupon
Get this awesome plugin for 20% off when you use the coupon code PVLAUNCH at checkout, until August 21st, 2013.