Your website's designed, you have all of your products created, and you're ready to launch your eCommerce site. But with how much work goes into launching a new online store, it can be easy to miss something. Who knows, you may even be missing something you didn't know you were supposed to do!
Forgetting a small detail can be as easy as missing that crucial item at the grocery store – but the consequences are much more severe.
So, to make sure you never get that sinking "what did I forget" feeling, we've put together the essential pre-launch checklist. Just like a rocket, don't launch until you've gone through the entire checklist – twice!
Want to print out this checklist or share it to social media?

Design:
When a potential customer visits your website, you want to make a statement! Your site should get their attention, show that your products are high-quality and that your company is professional, and guide them where you want them to go (hint: it's usually the checkout page!).
Here are a few important design considerations:
Are your branding and colors consistent? A consistent brand helps your customers know they're in the right place. Look through every page of your website for consistent fonts, colors, and other style elements. Make sure you check hover colors for links and buttons!

Do you use clear calls to action? If you don't ask your customers to purchase, why would they? Use button colors that pop on the page and choose language that's actionable – "Buy Now", "Shop Tees", or "Find the Right Size."

Are your images high-quality? Online shopping doesn't allow customers to feel, touch, or see your products in person. Make sure that you showcase your products from all angles and take close-ups of any unique details. Your photos should be high-quality, with good lighting, and be accurate representations of color. Find out how to optimize your images so they load quickly as well.

Can your cart and checkout pages be easily accessed? The last thing you want is for an interested customer to leave because they can't figure out how to check out. One great solution is to place a cart icon in the top right corner of your menu that, when expanded, includes a link to the Checkout page. Then, no matter where a customer is on your site, they can make a purchase.

Do you grab attention right away? If you don't grab your site visitors' attention in the first few seconds, then they'll leave. 55% of people spend less than 15 seconds on a website! So feature your product images on the home page, use appealing text, or showcase a video of your products in action to grab attention.

Do you have a favicon? A favicon is the icon that appears in the browser address bar and bookmark list. It should be branded and recognizable so that, when your customers have 32 tabs of cat videos open, they can get back to your store.

Are your products displayed well? You don't want the design of your site itself to take away from the products – they should be the focus! Make sure that, on your catalog and category pages, customers can easily tell your products apart, understand what each one is, and know how to find out more information.

Do you have a retina version of your logo? Many devices now have retina display screens, which have a higher density of pixels and make content look crisper. To make sure your logo is ready, add a retina version that's exactly two times the size of the original. Many themes have a way to do this or you can use a plugin like WP Retina 2x.

Functionality:
It doesn't really matter if your site looks beautiful and makes an impression if it doesn't work! Go through each of these details to make sure that your website is easy for your customers to use.
Do all of your links work? Make sure you check all links on pages, products, headers, and footers. If you're linking to external sites, you'll want them to open in a new tab.

Do forms work? Fill out your contact form and confirm that it goes through. Make sure that your customer receives a confirmation page or email and that you receive the form submission.

Is your contact information accurate and visible? It's always good to have multiple ways for your customers to contact you. Are your address, email address, and phone number easy to find?

Is there a 404 page? What happens if someone goes to a bad link or if you type an incorrect URL? A 404 page is a great way to guide people to what they're looking for – make the most of it! Include links to important pages and a search box and you may be able to turn a mistake into a sale.

Does your site load quickly? If your customers have to wait for your website to load, they'll go somewhere else. In fact, 47% of consumers expect a website to load in two seconds or less. Not sure where to start? Check out this article about the first steps you can take to speed up your WooCommerce site.

If you're migrating from another platform, can existing customers access their orders? Make sure that they can log in and view existing tracking information and subscriptions, if applicable. You'll also want to back up all of your orders from your previous site.

Have you removed unnecessary data? Go through your WordPress backend and delete unused themes, plugins, pages, and posts. Those are easy access points for hackers and could also show up in Google searches.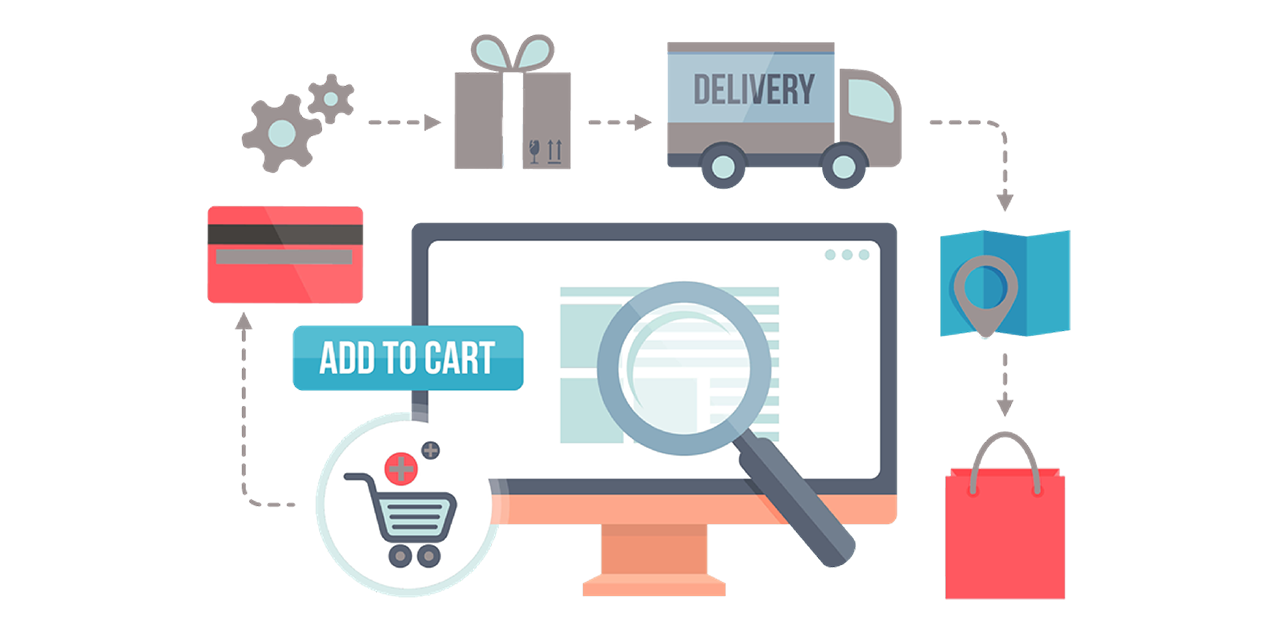 eCommerce:
You are launching a store, after all, so you want to make sure that it's functioning properly and that it will help you convert site visitors. Here are some important considerations:
Are taxes set up correctly? Taxes are an important element of your business and you want to make sure they're set up correctly. You can find your tax settings by going to WooCommerce > Settings > Tax. You'll find several options there to fit your situation but we do recommend consulting with an accountant or tax professional to ensure you're taking the right steps.

Does your checkout process work? If there's a credit card error, does the correct message appear? Go through your checkout process in its entirety, from adding a product to your cart, choosing a shipping location, and making a payment. Check each of your payment methods if you have more than one. Also try checking out and putting incorrect information in – the CVV on your credit card, for example. Make sure an appropriate error message appears so the customer knows what the issue is.

Is your inventory set up? Go through each of your products and make sure that the inventory levels are up-to-date and correct. You can edit your inventory settings by going to WooCommerce > Settings > Products > Inventory and update numbers on each individual product page. WooCommerce also offers a variety of extensions that help you sync inventory with your warehouse, Amazon store, eBay store, or other platform.

Are emails sent and received? After a purchase, what happens? Do you get a notification that an order was placed? Does the customer get an order confirmation? Make sure all of these processes are in place. If you want even more visual customization, check out the WooCommerce email customizer extension.

Do you have a way to follow up with customers? If someone abandons their cart, do you have a way to follow up with them? It's rare for a customer to make a purchase the first time they visit your site, so make sure you have the measures in place to reach back out.

Is your customer dashboard easy to use? When a customer logs in, you want them to be able to easily access important information like their order history, billing information, and tracking numbers. Make sure that usernames and passwords work and that your dashboard contains what your customers are looking for.

Have you read your product descriptions? Make sure each product description is compelling, contains important information like size charts, and is free from grammar and spelling errors.

Do coupon codes work? Test each of your coupon codes to ensure they offer the proper discount (free shipping, percent off, etc.) during the checkout process.

Do variations work? If you have variable products, try switching variations and make sure that prices and photos change appropriately.

Is your shipping working? Whether your shipping calculations are weight-based, product-based, or cart-based, try different combinations to make sure the numbers come out correctly. Check all of the shipping methods that you have available and try different shipping locations. You'll also want to make sure that any shipping labels you have set up are working.

Does currency change appropriately? Do you have an international website with currency conversion? Make sure that the conversions are accurate for products and shipping.

If products are digital, are they delivered upon purchase? If you sell digital products on your eCommerce site, make sure that the right files are uploaded and delivered successfully after purchase. Go to WooCommerce > Settings > Products > Downloadable Products to view options for file delivery.

Does your search functionality work? Try searching for a product on your site and see if you're able to find what you're looking for. You should also test your search functionality using keywords such as "black striped sundress" rather than specific product names. Not satisfied with the results? Check out extensions like Product Finder to add to your search experience.

Is it easy for someone to find what they're looking for? There should be multiple ways for your site visitors to find a solution to their problem. Make sure that your navigation menu is intuitive and that your products are categorized in a way that makes sense. You may also want to consider filters based on price, color, brand, etc. that will help your customers narrow down your product list.

Are your extensions working? You may have other specialty extensions installed, like Product Add-Ons or Mix and Match Products. You'll want to check those as well!

How do your products look on social media? If you share a product on Facebook, does the correct photo show up? Is the title and description correct? The Yoast SEO plugin will allow you to edit your products' appearance on social media.

Are cross-sells and upsells working? These are effective methods of increasing total cart value, so you want to make sure they're set up correctly. You can do this on each individual product page by going to Product Data > Linked Products. View a more thorough tutorial here.
SEO:
SEO is a term with a lot of buzz around it, but for good reason. Search Engine Optimization is the art of being found on platforms like Google when people are looking for something you offer.
You can spend a lot of time and money on the nuances of every aspect of SEO (critically important if you want to beat heavy competition), but simply doing the basics right will put you a step ahead of most new eCommerce stores.
Below, you'll find a few considerations, but for a more in-depth look at SEO, read our post about the technical side of SEO. Most of the tasks below can easily be achieved using a plugin like Yoast SEO.
Do you have compelling meta descriptions? The meta descriptions for your pages and products are what a customer will see when searching on Google. Make sure that they're compelling and make someone want to click on your products instead of your competitors'.

Do all of your images have alt text? Alt text plays a very important role for a couple of reasons. One, it's the only way that Google can "read" your images and understand what they display. Two, screen readers read alt text aloud to help those that are visually impaired understand the content. Your alt text should be descriptive of the image and also contain your target keyword in a natural way.

Have you considered accessibility? While alt text is one aspect of accessibility, there are more considerations. Make sure your font size is large enough to read. Watch out for color combinations like green and red that may make it difficult for someone with color blindness to interpret graphics or text. Add subtitles to product videos so that someone with hearing impairments understands what's being said. Learn more about why accessibility is so important.

Are you using good titles? The title of your products should be concise and descriptive. They should contain your target keywords but be written with your users in mind. Remember, this is what they'll see when searching for products on search engines!

What is your URL structure? Your URLs should be concise and definitive. This helps people and search engines understand exactly what your product page is about. For example, it's much easier to understand what www.example.com/red-dog-leash is about than www.example.com/index.php?id_reddogleash=360&sid=3a5ebc944f41daa6f849f730f1. Also make sure to separate words with dashes instead of underscores.

If migrating from another platform, are all of your URLs consistent or redirected? If you're moving from another platform to WooCommerce, it's important that you either make sure that all of your URLs are exactly the same as the other website or set up 301 redirects. This will help guide Google to your new content and prevent or lessen a loss in rankings.

Do you have a sitemap and have you submitted it to Google? An XML sitemap is essentially a blueprint of your website that helps Google understand exactly what pages there are. You can easily generate a sitemap using Yoast SEO or a similar plugin and submit your sitemap to Google using Google Search Console.

Security:
The last thing you want is for your new website to be hacked and your customers' information compromised after you launch. That's why it's important that you take the right steps to secure your site!
Do you have a firewall set up? A firewall protects your WordPress website from incoming malicious attacks. There are both paid firewall options like Sucuri as well as "freemium" firewall plugins like Wordfence or WP All in One Security.

Do you have an SSL certificate? An SSL certificate encrypts and protects sensitive information, like your customers' credit card data. Not only is it important from a legal and ethical standpoint, Google also flags websites without an SSL certificate as "insecure." This can have a negative effect on your users' perception of your brand.

Are you using strong passwords? Use a combination of numbers, symbols, and letters that's at least 8 characters long. You may also want to consider two-factor authentication, which provides additional verification for administrators (like a code sent to your cell phone).

Do you have a spam filter set up? This is particularly important if you have post comments or product reviews enabled. It'll keep your site more secure and save you tons of time filtering through spam. A great solution is the Askimet plugin – just set it up and you won't have to worry about it again!

Do you have backups enabled? You should have regular, automatic backups set up for your site files and your database. There are several ways to do this, through your hosting provider or with plugins like Jetpack.

Is everything updated? It's important that you always keep your theme, plugins, and WordPress software up-to-date. Old versions are much easier to hack into. If you'd prefer not to worry about it, just set up auto-updates in your dashboard.
Legal:
Having the right legal infrastructure in place protects you from potential lawsuits and helps your customers understand how you use their data and how your store policies work. You may want to hire a lawyer to help draft these initial documents – it's well worth the investment! Regardless, make sure these are easy to find on your site.
Do you have strong terms and conditions? Terms and conditions lay out the rules of conduct between you and your website visitors that must be followed if they want to purchase your products. To add this to your checkout page, navigate to Appearance > Customize > WooCommerce and select a Terms and Conditions page.

Do you have a privacy policy? A good privacy policy explains exactly how you'll handle customer information and data on your website. It establishes credibility and is an important layer of protection for your business. You can add this to your Checkout page by going to Appearance > Customize > WooCommerce and selecting a Privacy Policy page.

Have you considered GDPR? GDPR is a relatively new law concerning data handling for European residents. This applies to you if you sell to anyone in the EU, even if you're not located there. Spend some time familiarizing yourself with it and adjust policies if needed. You can learn more at our GDPR article hub.

Do you have a return policy? It's important for your customers to know whether or not you accept returns and what the terms are. Outline how long customers have to make a return, the required condition of the product, how refunds will be received, and who will pay for shipping.
**
The final thing you should do before launch is to have real users test your site. Ask employees, friends, family or, better yet, members of your target audience to use the site and note anything they find difficult or confusing. There's nothing better than having a fresh set of unbiased eyes going through everything.
And if you've completed this list, congratulations – you're ready to launch your site!
Have you launched a site before and forgotten something critical? Do you have suggestions for those about to launch their first site? We'd love to hear your stories in the comments!
Want to print out this checklist or share it to social media?