You have a beautifully crafted store, people are finding your website, and sales are trickling in. What's next? You could wait and hope that sales keep increasing, or you could be proactive: track your conversion rate and take steps to improve it.
Pop-ups are one of the most effective ways to do this and, with the Convertiply extension, you can create beautiful, effective designs that engage your customers.
What is a conversion rate?
Your conversion rate is the percentage of site visitors that make a purchase — the percentage of people you convert from visitors to buyers.
Imagine two stores selling the same product. Lucy's store has 1,000 visitors a day and makes 20 sales. Amy's store has 100 visitors a day and makes 10 sales.
Which store is performing better? Lucy has a higher number of sales, but Amy has a higher conversation rate — 10 percent versus Lucy's two. If Amy had 1,000 visitors, she'd make 100 sales. Marketing and growth efforts like SEO and advertising will have better results on Amy's store than on Lucy's store. This simple metric is a good indicator of how your website is performing.
How do you increase your conversion rate?
You don't have to be a marketing pro or have a huge budget to increase your conversion rate. There are several low-cost strategies you can try:
Use exit pop-ups to offer a discount
Imagine you're at your favorite store and see a beautiful red sweater. You like the fabric and it feels warm, but it seems a little pricey so you put it down. You let out a sigh and are almost out the door when you notice a sign: there's a 30 percent discount on all sweaters. What would you do? There's a good chance you'd go back in and buy it.
With a pop-up builder like Convertiply, you can create a similar experience on your website. Select a suitable pop-up from a variety of designs and customize it to suit your needs from right inside your WordPress dashboard. You can also choose from multiple pop-up triggers like exit intent, scroll, and time delay. Read more about the customization options provided by Convertiply.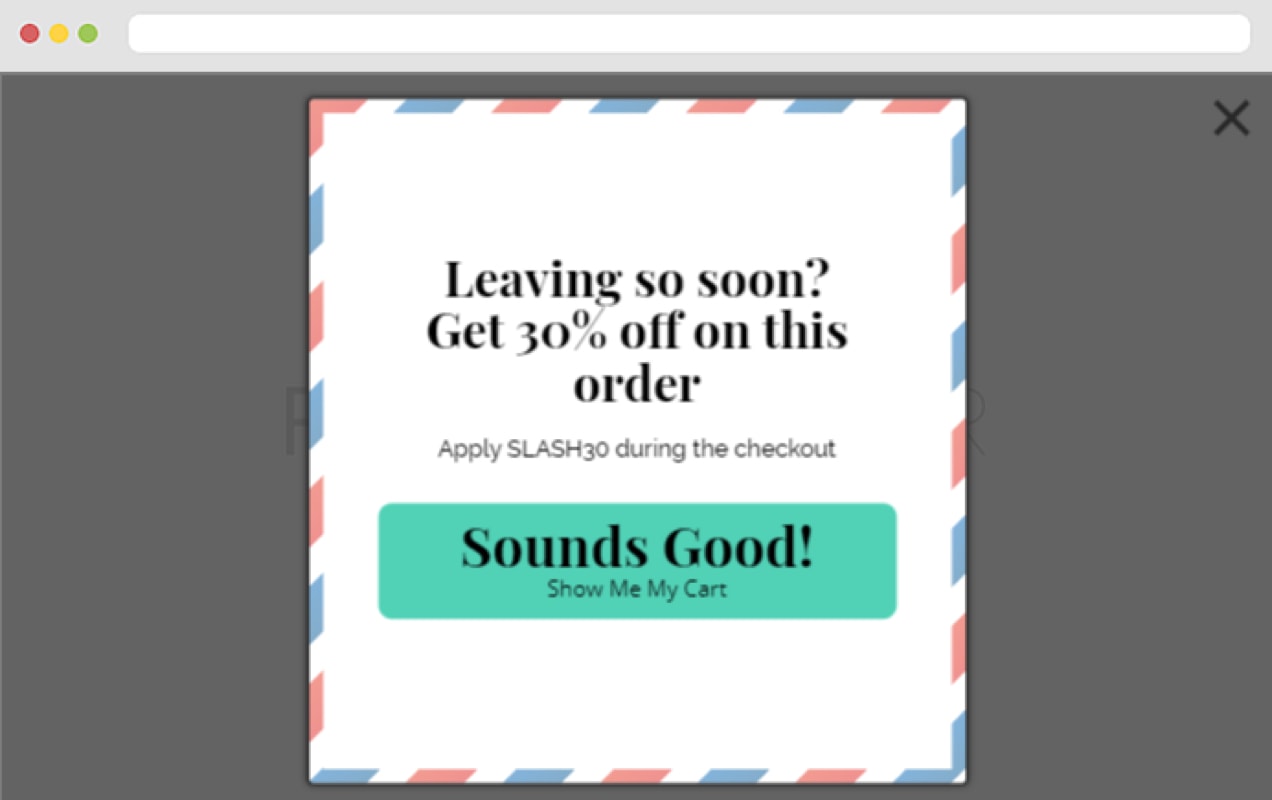 Offer a limited-time discount
A visitor might be interested in your products but not quite ready to buy — maybe they're researching options or are unsure about the cost. A proven way to convert visitors like these is to nurture them. Tell them more about the benefits of your product and share customer success stories. Then, offer a discount they can apply if they purchase within a specific timeframe (typically, a few days). Nobody likes to miss a good deal!
Before you can use this tactic, you'll need to collect visitors' email addresses and export them to an email marketing service like Mailchimp or Sendinblue. You can also do this using Convertiply.
Use content upgrades to build your mailing list
A content upgrade is a free resource that you offer site visitors in exchange for an email address. To be effective, it should be valuable to your visitors and aligned with your buyer persona.
Good examples of content upgrades include:
A referral discount code for a clothing store
A one-week license for a software company
One free lesson if you're an educational services company
Redirect visitors from high-traffic pages to product pages
Search engines drive most traffic to blog and content pages, since these answer people's questions. Creating a blog that discusses topics and challenges that are important to your customers is one of the best ways to get free traffic to your site.
Your next step is to point readers to products that are relevant to what they're reading. If you sell bicycles and bike accessories, you could write about teaching kids how to ride a bike — and then use a pop-up to direct the reader to the product page for a bicycle helmet.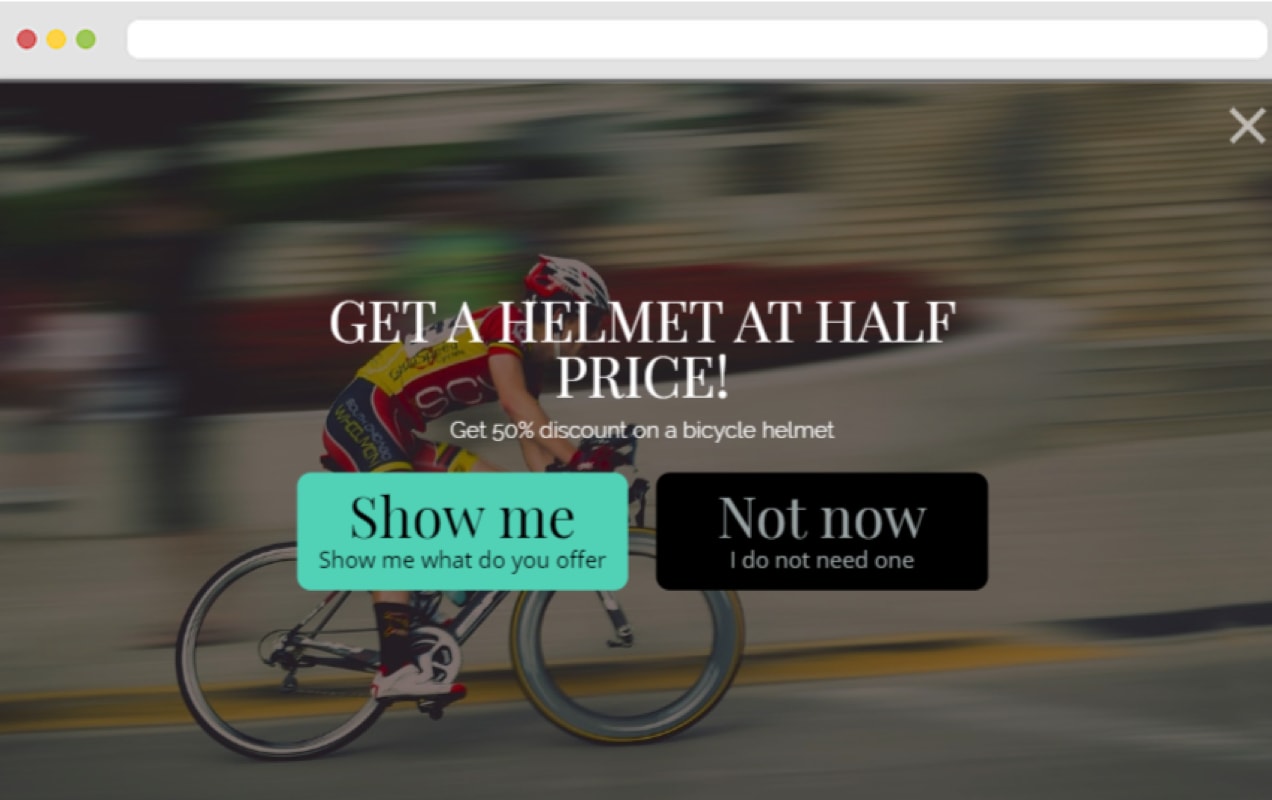 Give your customers a reason to return
Once you have a customer's email address, reach out to them whenever you have something interesting to offer. This doesn't have to be something of monetary value; it just needs to be an offer or information that's worth their time and makes them feel appreciated. You could send an email about:
Holiday offers (Black Friday, Cyber Monday, etc.)
Special occasions like their birthdays or anniversaries
New products
Customer success stories
A personal anecdote about your own journey
People buy from businesses they like and trust, and email marketing can be an effective way to start and nurture a relationship with potential and existing customers. Just make sure you don't email them too often — you don't want to come off as spammy.
Convert more site visitors
By improving your conversion rate, you can increase your store's sales without generating any additional traffic. The Convertiply extension offers WooCommerce pop-ups that help you connect with more visitors, nurture relationships, and convert them into customers.