INTEGRATE KEAP CRM WITH WOOCOMMERCE
Use the Keap Integration for WooCommerce plugin to automatically synchronize your WooCommerce contacts, products, deals, and orders. The plugin becomes user-friendly because of interesting features such as allowing bulk sync or one-click sync
Why should you use this plugin?
Data synchronization is of the utmost importance when you use Keap CRM. Using the Keap Integration for WooCommerce plugin by WP Swings helps you automatically update data. It automatically updates contacts, orders, and deal data and also eliminates errors related to manual entry. Using a quick, reliable, and user-friendly tool such as this plugin by WP Swings will optimize your ROI.
Keap formerly known as Infusionsoft CRM is a reliable solution and the Keap Integration for WooCommerce plugin is indispensable.
Benefits
Effortless Installation And Setup:

You can install the Keap Integration for WooCommerce plugin. You might seem overwhelmed thinking it will be a complicated process to synchronize Keap CRM, but all it takes is a few clicks to install and sync your data with Keap.

Hassle-free Data Sync:

Predefine the settings for how or when you wish to synchronize your data with the

Infusion CRM

and just sit back whenever there is a new contact on your website.

Time-Saving:

Timing becomes a goal-defining factor when it comes to addressing the lead. Thus Keap Integration for WooCommerce will give you only higher returns by saving the most precious resource- time.

Eliminates Incidents of Error:

By automating the process, you will eliminate the chances of data interchange, missing any contacts, or new orders. All you need to do is go to the

Keap integrations

dashboard and click on the one-click sync button.

Reliable Support:

You can reach out to our support team almost instantly to set up the integration between your Keap account and the WooCommerce integration plugin.

Detailed Sync Logs to Save Error-Resolving Time:

This Keap Integration plugin provides a complete sync log report that helps you easily recognize errors and helps you to rapidly resolve them.

Historical Data Sync:

You can sync historical data such as previous orders and contacts before installing the Keap WooCommerce integration plugin of your store.
Features
1. Delete Log Data
In the WordPress Infusionsoft plugin, you can choose specific days in the setting tab to delete log data after a particular number of days in your CRM Keap. 
2. Sync WooCommerce objects data with feeds
Create feeds, that is, a set of rules to ensure seamless integration of your WooCommerce data with Keap CRM.
The plugin provides you with 3 default feeds:
a. Products Feed
b. Contacts Feed
c. Orders Feed
Note: Synchronising your CRM WooCommerce plugin product data using Products Feed is mandatory to allow other feeds to function seamlessly to sync the contact and then order data to your Keap panel.

3. Assign Lead Source to Contacts
This Keap CRM Integration plugin enables you to know from which source your lead is generated. Thus, you will get the information of the source or medium from where your lead has visited your site.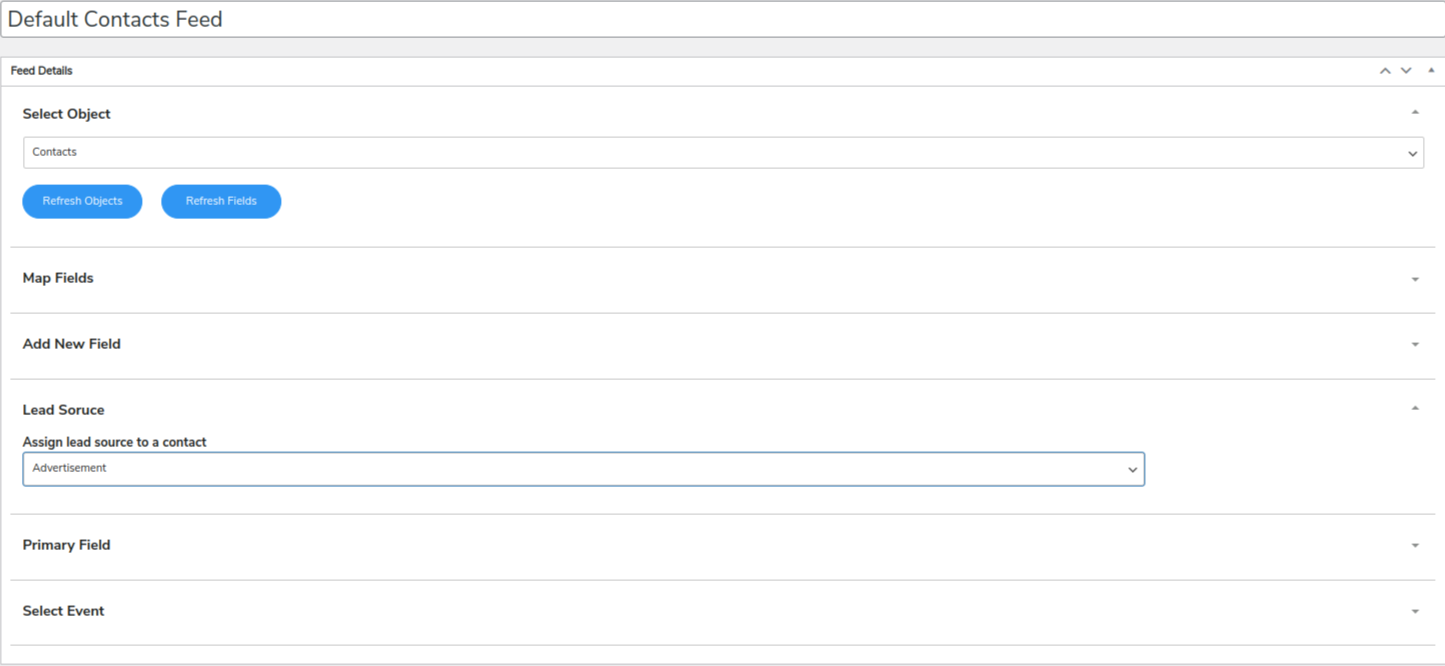 4. Bulk Data Sync
The Keap CRM integration plugin allows you to export all your products, contacts, and order information respectively using the Bulk Data Sync feature.

5. One-Click Sync
If you have a new or missed entry that needs to synchronize with Keap CRM, this feature is of great utility. The plugin will display any discrepancies in the mismatched data. You can resolve the discrepancy using the One-Click Sync button.

6. Detailed logging of synchronized data
The Keap Integration for WooCommerce plugin keeps a comprehensive log of all data-sync activities. You can review issues at any time. This reduces the time it takes to troubleshoot CRM problems.

7. Sync Tags Over Keap
With the Keap WooCommerce integration plugin, you can now sync tags over the CRM effortlessly. The plugin will allow you to instantly sync all the tags. You can sync tags for 'Products Bought', 'Product SKUs', and 'Product Type'. Our latest update in the Keap integration plugin brings to you the feature of syncing tags for 'Order Statuses' as well.

8. Instant sync
The Keap integrations plugin provides a toggle switch if you want to turn on or off instant syncing of contacts, orders, or products over Keap CRM. Please note that you will have to manually use the bulk data sync or one-click sync options to ensure regular integration of your WooCommerce data if you disable instant sync

9. Wipe Data on Disconnect
Enabling this toggle in the Settings tab will erase all the sync history if you disconnect the integration with your Keap CRM.
10. Order Status
In the CRM WooCommerce plugin, the order status will be shown according to the WooCommerce order placement. When a customer will place an order through an online payment method, then the order status will be shown Paid whereas if it places an order through cash on delivery, the order status will be shown Unpaid in the invoice. 
For instance, if cash on delivery has been opted for, then the order status will be shown as in the image:
11. Promo Code Implementation
If customers will apply a coupon code while placing the order, then that coupon code will sync as a promo code in Keap CRM.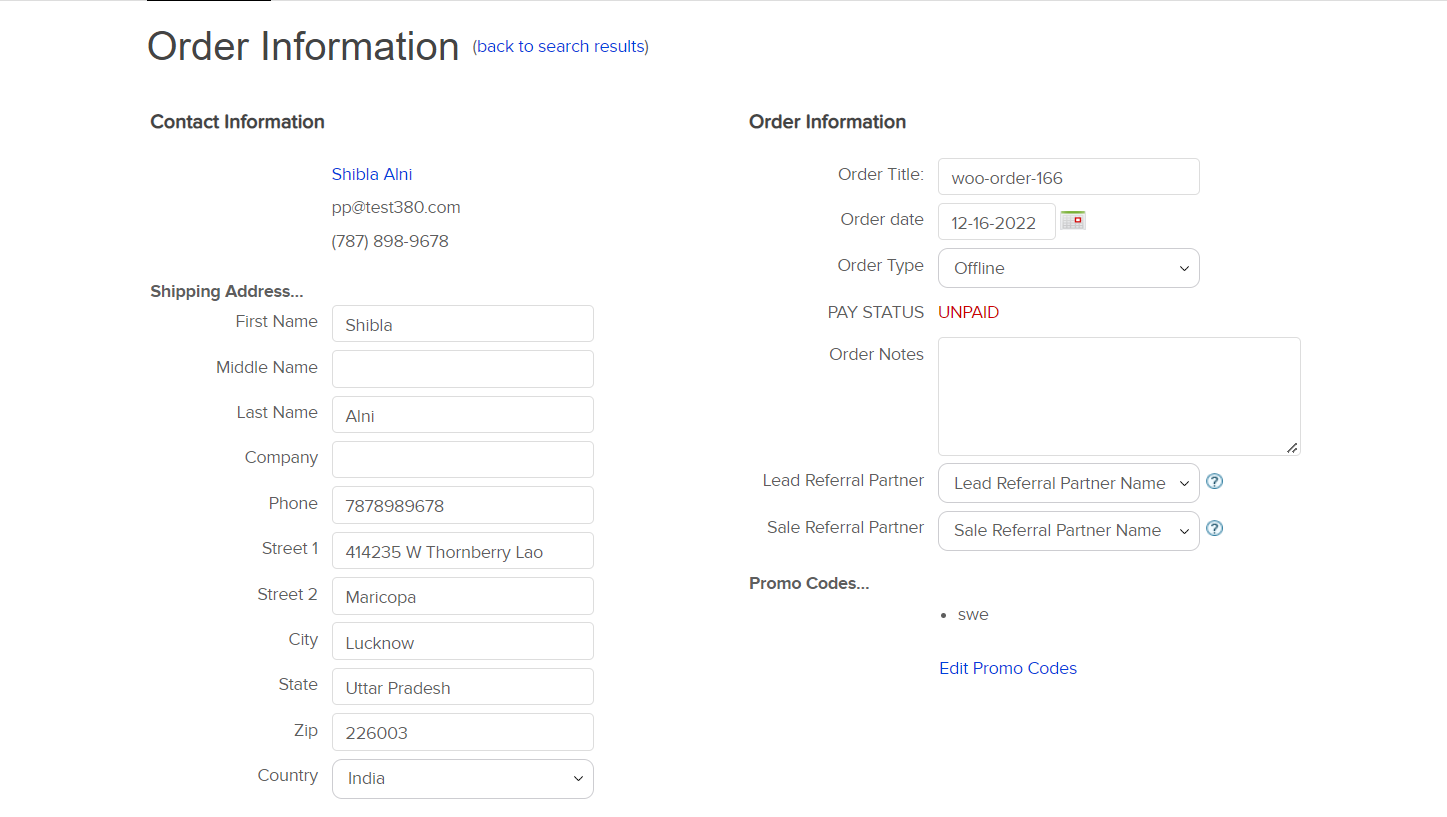 12. Stop Failed orders syncing to Keap
The failed order status will be shown in the WooCommerce order placement. When a customer has placed an order with infusionsoft plugin but due to payment failure or wrong details, the order gets failed or canceled. 
Support
Visit Keap Integration for WooCommerce Documentation to learn more about the features and working of plugin. If you need support or have questions, kindly submit your query.