Order on WhatsApp for WooCommerce
Developed by
FmeAddons
Increase your store conversions by allowing your customers to place orders on WhatsApp with the WooCommerce Order on WhatsApp extension. This plugin helps customers drop messages, instantly resolve queries, and place orders straight away from the shop, product, or cart page. With WooCommerce Order on WhatsApp plugin, you can offer an alternative ordering system that is fast, easy, and reliable for consumers. You can add WhatsApp buttons on specific products or categories with personalized text. Add your existing WhatsApp number, or keep a separate business account for taking online orders. The plugin supports both simple and variable products.
Features List
Take orders directly from your WhatsApp account
Allow WhatsApp orders on various pages
Apply the facility on specific products or categories
Add custom text to your WhatsApp button
Enter your business WhatsApp number
Enable an extension on simple & variable products
Enable Whatsapp option on checkout page
Option to hide Add to cart button on product & shop page
Customize order on Whatsapp button
Option to hide Whatsapp button on desktop
Take Orders Directly from WhatsApp Account
With WooCommerce Order on WhatsApp plugin, customers can place orders on WhatsApp, one of the easiest and most popular messaging apps. Allowing customers to skip the complex and time-consuming checkout process on your eCommerce website will eventually lead to higher conversions.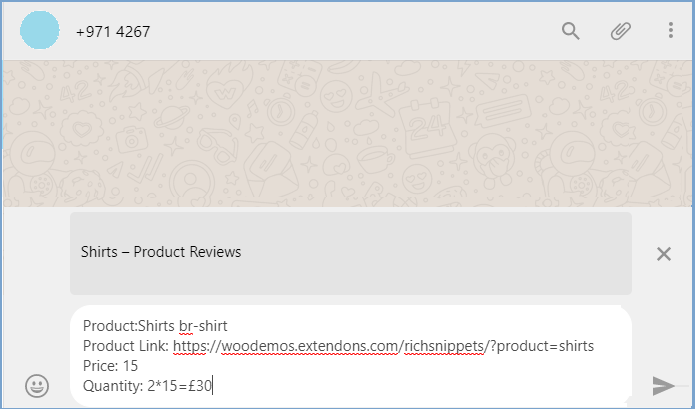 Allow WhatsApp Orders on Shop Page
You can encourage your customers to swiftly place their orders on WhatsApp straight from the shop without the painstaking job of filling out the various forms associated with a conventional checkout process.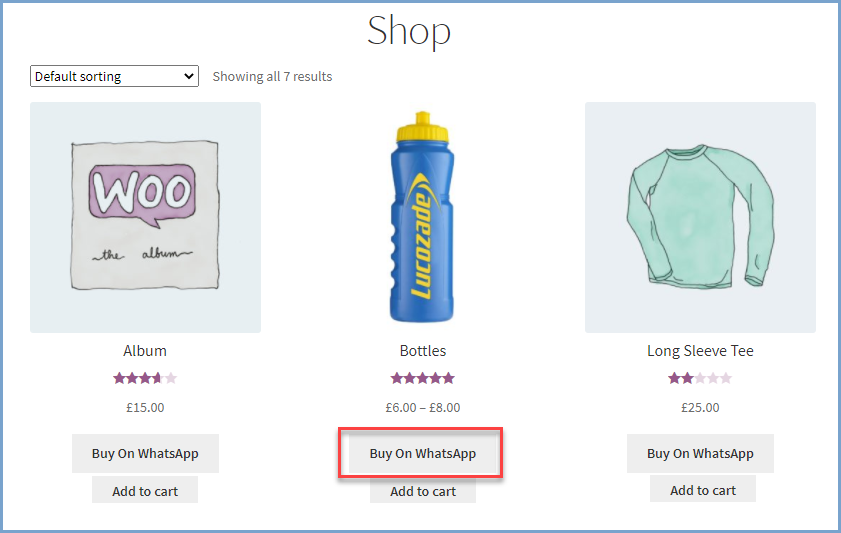 Works With Simple & Variable Products
WooCommerce Order on WhatsApp plugin works well with simple and variable products. You can set a WhatsApp order button on either of the product types.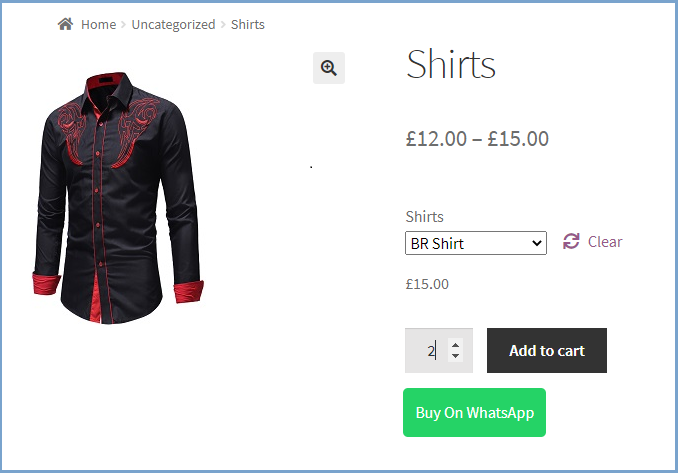 Option to Enable on Cart Page
You can allow customers to order all the cart products on WhatsApp directly.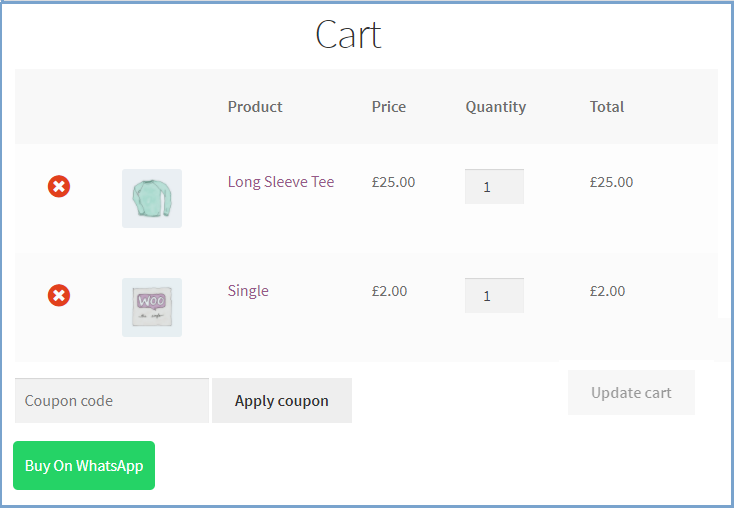 Apply Facility on Specific Products or Categories
You can select products or categories to accept WhatsApp orders on specific items only. Choose products that may not require as much information from customers so that the orders can easily be completed.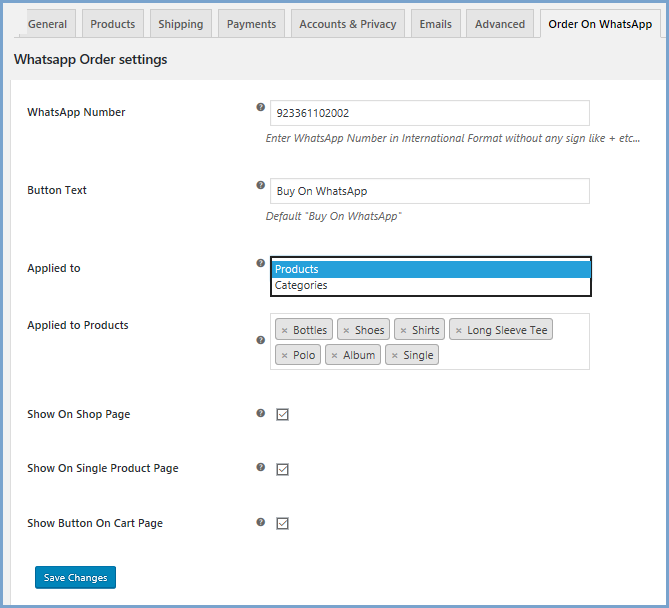 How to Get Started
Purchase Order on WhatsApp for WooCommerce from WooCommerce.com.
Download and install the extension.
Activate the extension.
Go to WooCommerce > Settings > Order on WhatsaApp to enable and configure the settings
Read the full installation guide here