Wholesale For WooCommerce
Developed by WPExpertsio
Sign up wholesale customers and display wholesale prices based on multiple wholesale user roles on your existing WooCommerce store.
Why waste your time and money, creating a separate website for your wholesale users when you can use Wholesale for WooCommerce to sign-up wholesalers and still take care of your regular customers all at the same time?
Control everything you want to sell to your wholesale customers through an extension that lets you manage your eCommerce store's wholesale pricing, multiple wholesale user roles, and much more.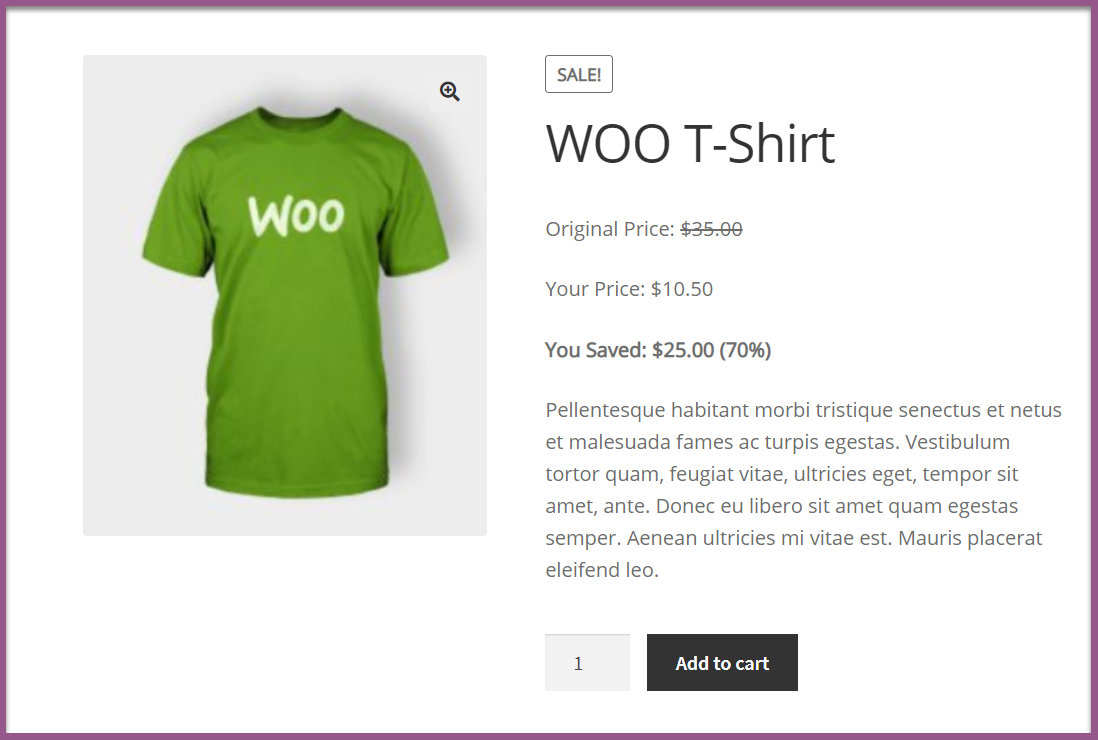 Wholesale for WooCommerce is a WooCommerce extension that gives you the ability to display wholesale rates & prices that are only visible to your wholesale customers.
Simply sign-up your wholesale customers through a wholesale registration form and manage approval requests manually or automatically.
Through the Multiple User Role creation feature, not only are you able to create multiple wholesale roles for your users, but you can also define different discounts for each role with support for both simple and variable products.
The Single User Role allows you to create and designate a single user role so that they see the wholesale prices as per their given role.
The Most Powerful & Complete Wholesale Solution for B2B Businesses.
Why Use Wholesale for WooCommerce:
Perfect for B2B businesses dealing with wholesale products.
Create and manage multiple wholesale user roles.
Manage wholesale prices for single or variable products with ease.
Define different prices just for your wholesale customers.
Easy-to-use back end interface that lets you manage user requests via the wholesale registration form.
Tax-Exempt (Exempt wholesale user roles from paying taxes)
Control product visibility (Control product visibility settings specifically for wholesale user roles.)
Define different pricing options and discounts for your customers.
Set minimum order quantity limits as per your requirements.
Default Multi User Role Dropdown
Hide Prices For Non-logged in user on Shop Page
Compatible with Bulk Shop for WooCommerce, Bulk Variation Forms.
Wholesale for WooCommerce Features:
Create & Manage Multiple User Roles
Create multiple user roles for wholesale members so that you can segregate your customers and their buying/selling preferences. Create unlimited wholesale user roles and define different discounts for each role through products.
Manage Wholesale prices for single or multiple products.
Set your wholesale prices for both individual or multiple products and their variations. Similarly, add the price input field so you can enter separate pricing information for users with the "Wholesale customer" role.
Manage Approval/Rejection requests – Manually or Automatically.
Manage registration form requests through an easy to use in-built system that allows you to accept or reject users via manual or automatic setting options.
Front-end Wholesale Registration form.
Create and embed an easy Wholesale Registration Form on your website that allows users to sign-up as wholesale customers.
Apply wholesale prices based on minimum quantity.
You can set the minimum quantity on wholesale products so if the user's order doesn't meet that quantity requirement, they end up paying the retail price.
Control product and price visibility.
Optionally hide "retail only" products or its variations from wholesale shoppers – Have control over your product and its pricing visibility options.
Tax Exemptions.
Exempt wholesale users from paying tax – Tax-exempt rules can be applied globally for wholesale user roles.
Add fix amount or percentage-based discount pricing.
Option to add fixed amount prices on wholesale products or their variations, or percentage-based discounts on pre-defined quantities. These settings can be enabled on specific products, specific product categories, or total cart quantity.
Price labels: Retail pricing label, wholesale pricing label and saves price label.
Email notification (Admin and User Notification Email).
Translate using .PO .MO files.
Translate using WPML Plugin.
Boost the overall sales of your e-Commerce store by tenfold – Unlock powerful WooCommerce wholesale features through a single extension.
How to Get Started
Buy Wholesale for WooCommerce.
Download and install the extension. You can find the installation guide here.
Activate, set up, and configure the extension.
Read the technical documentation to help you walk through the process of setting up multiple user roles, product pricing, registration form, and more.
Compatibility
Is this extension compatible with the Bulk Shop for WooCommerce?
Yes! Version 1.1 of the Wholesale for WooCommerce extension includes support for Bulk Shop for WooCommerce.

Is this extension compatible with the Bulk Variation Forms?
Yes! Version 1.1.7 of the Wholesale For WooCommerce plugin includes support for Bulk Variation Forms.