Potential customers consider a lot of factors before making a purchase, from the visual appeal of a product to its cost to your store's shipping speed and fees. And if they've never purchased from you before, they probably also read reviews — both about you and the item they're considering.
According to a customer service survey sponsored by Zendesk, 88% of shoppers in the United States make their purchasing decision based, in part, on reviews: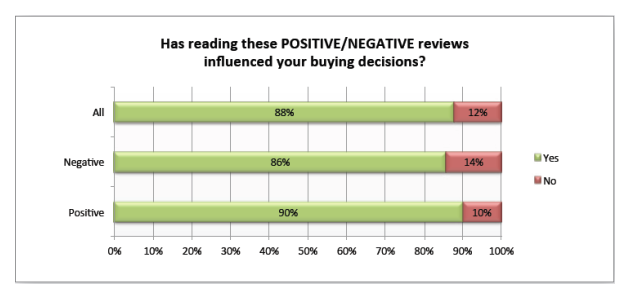 Both positive and negative reviews can help someone make a decision, with positive feedback making a slightly bigger dent (90% vs 86%).
What does this mean for you? Something big: reviews can make a serious impact on your sales. The more you have, the better a shopper can evaluate a product. And better evaluations mean more purchases and less returns.
Collecting feedback is crucial for your WooCommerce store, and there are some optimal ways to do it. And once you have reviews aplenty, there are some amazing ways to use them, some of which go well beyond the product page.
Let's take a look at some best practices for collecting and using your reviews with WooCommerce, whether you're new to selling online or an eCommerce expert.