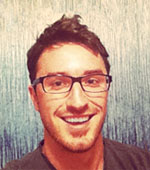 Then we have just the theme for you!
A few months ago we were introduced to Ryan O'Rourke, via our "Submit a Design" page. He sent us a beautifully polished theme design catering for real estate agents listing their properties in a pixel perfect featured slider with sub-featured listings, and what looked like lots of widgetized goodness. Needless to say we loved the design, but felt it could cater for more than just real estate agents by applying some more generic modules to the home page. We purchased "Empire" from Ryan and Tiago, Jeff and Magnus got to work on it.
Empire is now a business theme with a flexible portfolio module making it perfect for just about any type of business. With custom post types for the slides on the home page and the portfolio items on the portfolio page you can feature whatever content you like, whilst keeping your pages and blog posts entirely seperate.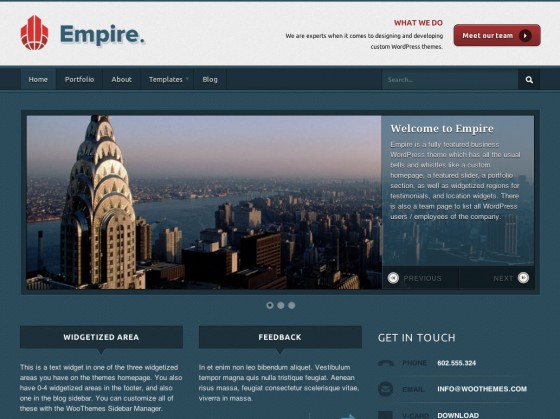 With Empire we've also introduced a new page template that we hope to make more use of in future themes. A team page lists all the WordPress users of your site (or you can exclude specific users), and with some slight modifications to the WP user page we've make it possible to now attribute Twitter, Facebook and Flickr links to a user. If you set up all employees of your company as WP users of the site you'd have a neat about page, and they can all blog under specific usernames.
With a whole 8 widgetized areas, with 3 specific homepage regions, you can really add what you want to your homepage. We've created a powerful testimonials widget, using it's own custom post type to pull customer feedback quotes from, and "contact us" & "get in touch" widgets give you the control to display all the information you need to for potential customers to get hold of you.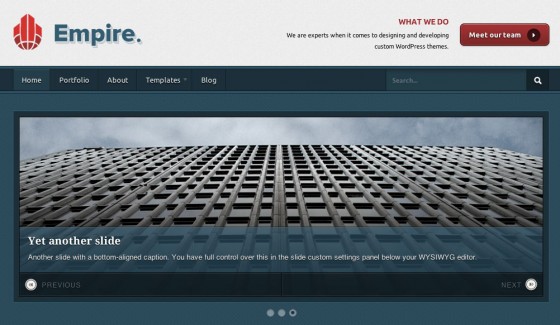 Have a look at all the theme's features on it's listing page. Browse the demo for the full experience and to test the alternate styles. As always we value your constructive feedback.
Grab our innovative new theme with an 11% discount! Use the coupon code "EMPIRE11". Valid until 19 July. 🙂