Nonprofit marketing is, in many ways, no different than any other kind of marketing.
You must become known, continue to make yourself known, and give people something to care about that inspires them to take action. Whether that action is donating, volunteering, signing up for your email list, attending an event – those are just the details of your individual campaigns.
But at its core, nonprofit marketing requires you to stay on top of people's minds who care about your mission. They must see your organization as part of their lives. In today's super-fast media and online climate, this requires continuous effort and smart strategic planning.
The good news is nonprofits of any size can effectively market and promote their organization online. What follows are nine nonprofit marketing and promotion strategies you can use to grow your organization and make the world a better place.
These are listed in a specific order: Item #1 is crucial. It's the first thing you should start doing if you want long-term marketing and promotional success.
1. Use Content Marketing to Increase Website Traffic
"Content marketing" has become a word too big for itself, so let's simplify what this means.
Your nonprofit should aim to produce at least one new blog, video, podcast, or web page per month on a topic related to your nonprofit's mission. That's it – that's content marketing at its core. There's more you can do after producing this content, and some of those options occupy other spots on this list.
The content is the foundation. You must have something to say, something people want to hear, something that will draw attention to your organization. If you don't say anything, you'll fall out of the conversations people are having with themselves, friends, and their families.
What can you talk about in your content? Here are a few ideas just to get you thinking:
Tell a story of a beneficiary who your nonprofit helped.
Tackle an issue related to your mission and share your perspective.
Answer questions people are asking about issues related to your mission, but do so in enough depth that you demonstrate expertise on the topic. These are not 300-word posts or 30-second videos.
Make an announcement about an upcoming fundraising campaign.
Start a petition.
Feature a "hero" within your organization or from the cause you're fighting for.
Turn these into well-written blogs, videos, podcasts, or web pages on your site, and you'll begin to get attention from search engines that will help people who care about these same issues find your site.
If this idea of content marketing overwhelms you, don't let it. Just one new page per month is enough to get started. Even the smallest nonprofits can produce one page per month. You just have to commit to it. That means put it on your schedule and refuse to budge.
2. Start Using Social Media
This is not a casual job for young volunteers. Social media marketing is an expert's realm – if you want it to produce anything valuable, that is. You need someone on your team who knows what they're doing.
This also ties in to the content you'll be producing from strategy #1 above. The new content you're producing gives you something to talk about on social media.
Here are some tasks you can perform on social media:
Start pages on multiple platforms: Facebook, Instagram, LinkedIn, YouTube, and Twitter are the biggest. If you only have time for one, use Instagram.
Post regularly: Share content as often as possible.
Boost your content posts: Boosting is the most basic form of advertising on Facebook or Instagram and it simply means that you spend money so that more people see your post. This is your most critical early task because it draws more attention to your site content and your brand.
Consider learning how to run more advanced ads: These often draw even more targeted attention to your nonprofit.
Produce a video: Videos get more views and shares.
To keep this manageable, items two and three are the most essential. Boosting posts draws far more traffic than just posting to your existing followers. If you're new at this, you may not have any followers yet. Boosting posts is the least costly way to attract them in these early stages.
3. Use Google Ad Grants – $10,000 Free Advertising Per Month
Google has a nonprofit branch in their online ad program. It gives $10,000 per month – $329 per day – to qualified nonprofits, and this is available in multiple countries.
Combined with boosting posts, this is the single best use of the content you produce in strategy #1. Do you see why #1 is so important? Content is your foundation. Without it, you have nothing to build on.
Google Ad Grants will help you reach vast new audiences you never would have found so quickly any other way. And it costs you nothing but time. Where SEO alone might bring you 100 visitors per month, Ad Grants will bring you thousands. It's a web traffic multiplier.
However, though it doesn't cost money; it does cost time. Google Ads is not easy to set up and has some restrictions. You will need to work with someone who knows what they're doing.
Here's a helpful Ad Grants setup guide, written at a non-tech reading level.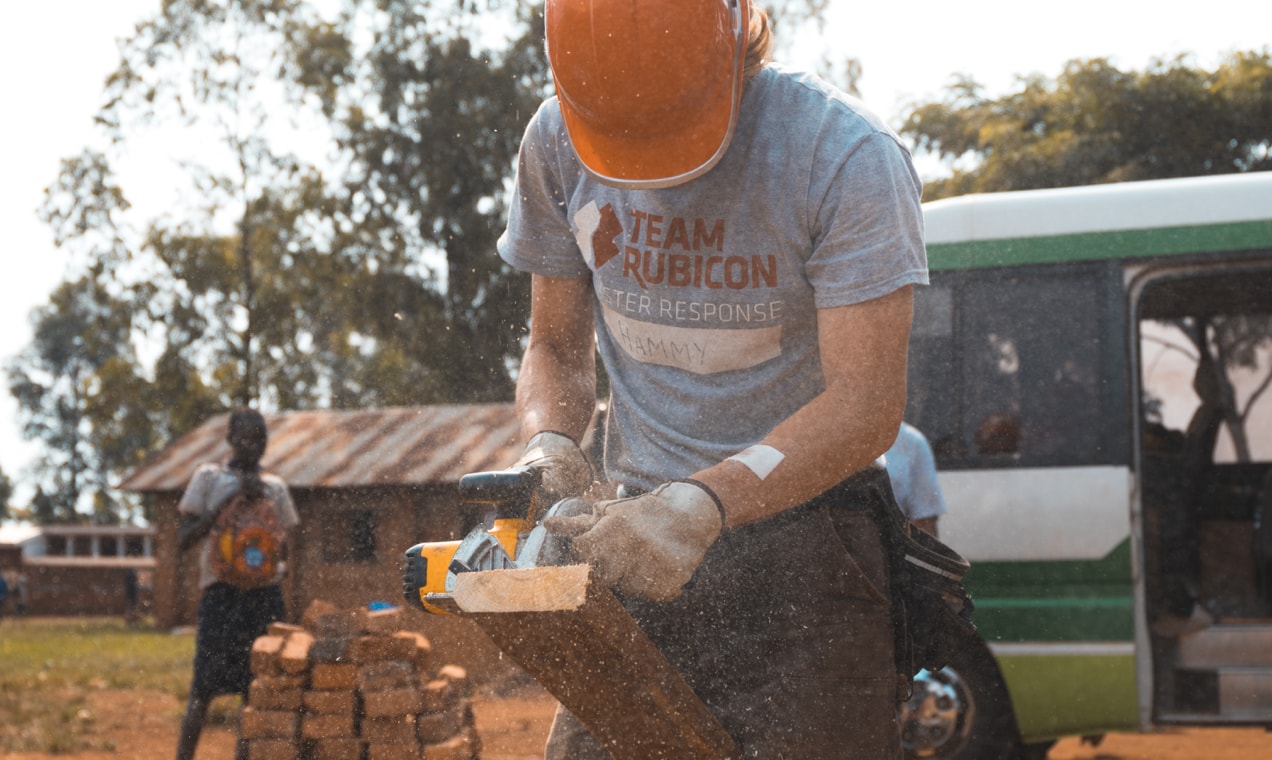 4. Pursue Volunteers
Volunteers become allies. They become peer-to-peer fundraisers. They become donors. Volunteers are your champions.
They're also great because most organizations need help!
The right mix of committed volunteers can help your nonprofit grow faster and more efficiently than if you rely on your paid staff to do it all. And the great thing is, with online resources, you can find volunteers to perform tasks from all across the world.
For example, making a successful website and social media presence takes time. While it's unwise to entrust core tasks that require consistent attention to volunteers, assigning them singular tasks that you don't have time for can help you grow by leaps and bounds.
For instance, you might find a tech-savvy volunteer from Argentina who cares about your cause and will do anything to help, even posting photos and content on your social media accounts.
Again, it is strongly recommended not to use volunteers to create this content. Generally, they are unprepared for that level of responsibility and may become overwhelmed. But if you create it for them, they will post it happily.
One great resource for finding volunteers is Volunteer Match.
5. Start a Peer-to-Peer Fundraising Campaign
Once you start to gain some followers, supporters, and email subscribers who believe in what you're doing, you might be in a position to run a Peer-to-Peer (P2P) campaign.
P2P simply means that your supporters become your fundraisers. They raise money on your behalf, from their friends, family, coworkers, and whoever else they reach out to. They can hold live events such as in-home meetings, outings, or work presentations. They can reach out to their email contact lists and social media followers. They can send postcards, getting as creative as they like.
Importantly, they'll reach people you would never have otherwise reached.
Facebook has made P2P fundraising much easier. You can create what's called a Facebook Fundraiser, which is fairly easy to set up and allows each person to raise money through their page on your behalf.
6. Create Mission-Related Products and Sell Them
Every organization can create memorabilia such as t-shirts, mugs, bracelets, hats, and pens. With a little more thought, you can also get much more creative.
In fundraising, "creative" usually means to develop ideas that only your nonprofit could come up with. You're looking for something so specific to your mission that no one else could do it. That's the kind of item your existing supporters will get most excited about.
You should also consider the low-hanging fruit like the above-mentioned items.
Then, create a WooCommerce store to sell your products. Once your online store is set up, promote your products on social media, through email, via Ad Grants, and in your direct mail campaigns.
Once you have products created, you can also use them as bonus items in your fundraising campaigns – for example, anyone who donates over $40 gets a free shirt.
WooCommerce also has an extension called Name Your Price that can help you achieve this.
It allows donors and buyers to set their own price for your items. For example: Instead of selling a t-shirt for $15, you can set its minimum price at $15 but allow people to pay much more. They will see this as a donation, which it is. Your nonprofit will see it as a great price for a t-shirt.
Don't forget to send every buyer a thank-you email. Speaking of which, WooCommerce has an extension for that too, called Follow-Ups. This extension allows you to automate all of your email follow-ups after a purchase, such as thank-you notes, actions they can take on social media, volunteer opportunities, and future giving requests.
7. Send Emails and Send Them Often
Far too many nonprofits are afraid to email their own lists for fear of people unsubscribing. The result is email paralysis – they just choose not to send any emails at all. Of course that begs the question: What exactly is your email list good for if you don't use it?
You should be sending regular emails – a minimum of one per month – to your entire email list. And ideally, you will start to segment your email list and send more targeted emails to smaller groups.
Email fundraising is the most cost-effective form of fundraising. It takes no physical resources and relatively little time.
You can use it to raise money, run campaigns, recruit volunteers, market events, sign petitions, start letter-writing campaigns to political leaders, run surveys – email remains the dominant media for easy and direct-to-donor communications. Social media can't come close to this because it's filled with so many distractions.
If you're not sending any emails, or not sending enough emails, you're not raising as much money as you could be.
8. Find a Business Champion
Business allies are powerful and valuable. When a business owner cares about your cause enough to promote it through their business, you'll reach many more people you'd never reach otherwise. What's most valuable about this, however, is that it's an instant "trust-maximizer."
The customers trust the business, and that trust passes directly on to your nonprofit.
A smart business owner will use your nonprofit in their promotions, running sales where a portion goes to your nonprofit, or other even more creative strategies.
Finding just one legitimate, committed business champion can do wonders for your nonprofit's growth.
9. Don't Skip Giving Tuesday
In 2017, donors gave about $300 million on Giving Tuesday. In 2018, they gave $380 million.
Tracing back to 2013, here are approximate total gifts sent on Giving Tuesday each year:
If you're not part of this, you're missing out. Get some free resources on the Giving Tuesday website.
How WooCommerce Helps Nonprofits Raise Money
You've already seen a couple of helpful extensions that work seamlessly with WooCommerce – Name Your Price and Follow-Ups. WooCommerce also allows you to easily collect direct donations.
Learn more about that and other WooCommerce tools for nonprofits.