Michael Terrien has two private vineyards in Napa Valley and produces a limited quantity of boutique wine each year — chardonnay in the spring, pinot noir in the fall.
His growing customer base meant he needed a more efficient way to manage allocation sales but the existing proprietary platforms were prohibitively expensive. What was a small batch wine maker to do?
Through a Google search, fortuitous friendship, and thinking outside of the box, Michael discovered that using WordPress with WooCommerce for allocated wine sales would save him $4,000 a year. Ka-ching!
With the revenues I get from my little wine businesses […] it's a bit of a burden to go through these proprietary platforms that are tuned to the wine industry. They do a good job but often have more bells and whistles than are needed for allocating a limited amount of wine.
Read on for the story of how Michael built the Terrien Wines storefront from the ground up using WooCommerce and all that came with using a fully open source platform.
Small batch wine to satisfy the soul
Unlike the more commercially ambitious wines Michael produces with business partners, his private vineyards are for soul satisfaction. He describes a growing trend in Napa of small batch wine making:
There's a new generation of people coming up who want to start a winery one day, get jobs in wineries for a salary, and then start to create a small amount of wine that they want to sell themselves. All you need is a credit card to buy yourself some grapes and a barrel, some space in a winery, and then you're off!
This trend in production is matched by growing demand. According to studies from the Wine Market Council, millennials are keen to embrace smaller wineries with interesting stories behind them, and are open to trying varietals that their elders would have scorned.
People want to make it. People want to drink it. The challenge is joining the dots — and for small batch wine makers that means finding a cost effective route to market.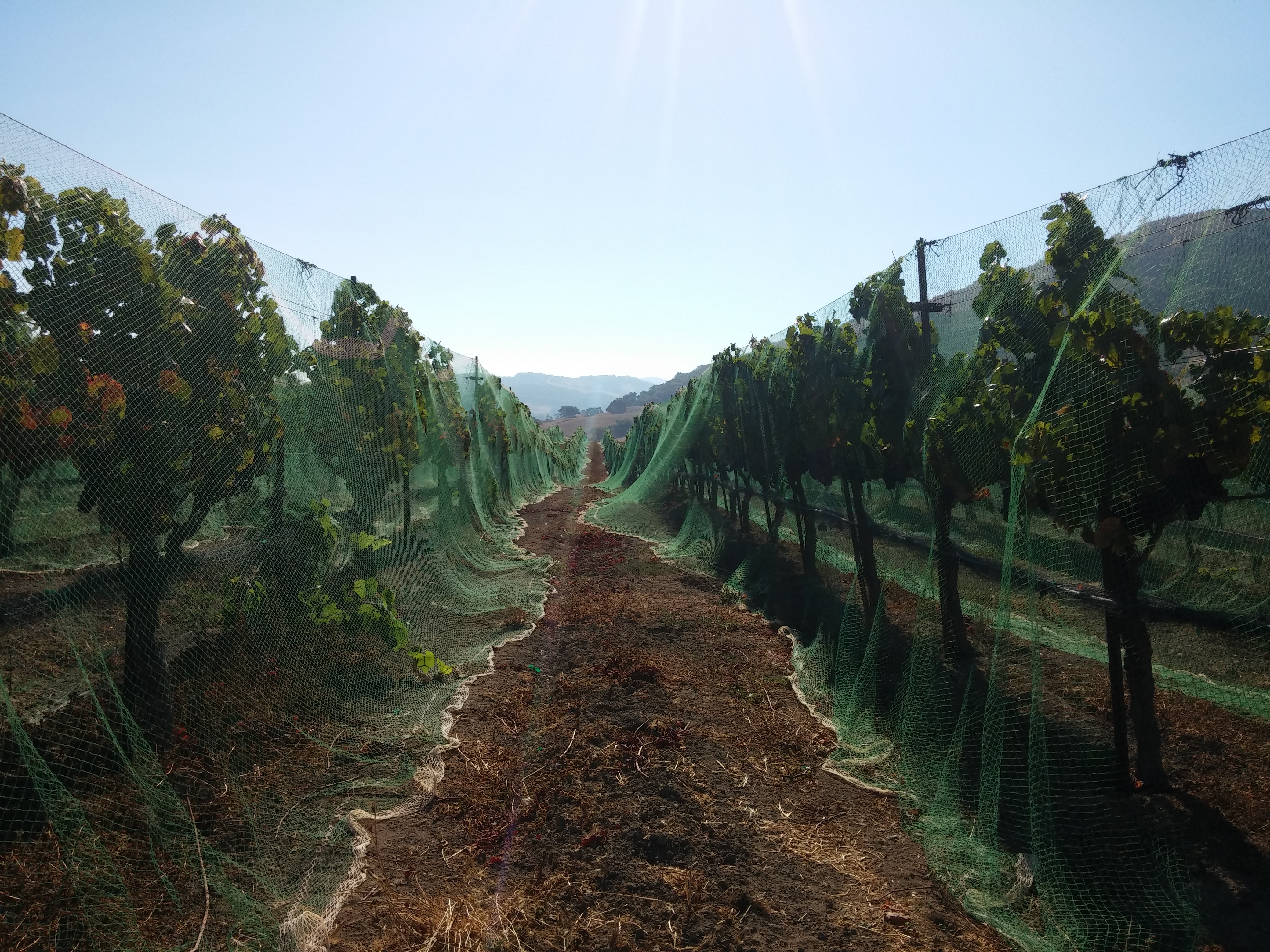 Disrupting the world of allocated wine sales with WordPress
The best way to build a wine brand is debatable, but Michael believes taking advantage of scarcity and allocating a finite amount of wine to his loyal customer base is the way to go. Playing hard to get, as it were because we all want what we can't have.
Allocation is a key part of the brand building I am engaged in. Subscribing gets you access: brand new members get one bottle and then as a function of loyalty can get more. If people see anyone can buy the wine, it is a little bit less special.
Turning to trusty Google and searching for "eCommerce platforms," Michael came across a couple of options, including WooCommerce. He chatted to a friend who worked at Automattic, and on the back of their vote of confidence dived into the world of WordPress.
Creating a wine store with a custom plugin for allocation
Unfamiliar with the open source ecosystem, it took about two weeks to get to grips with how it all worked:
I realized I was going to need to get something customized done. But the beauty of WordPress [and WooCommerce] is that it is extendable, and allowed me to get something built for a once-off cost of just $500.
He needed to be control the timing of the wine release, and the quantity of wine each customer could purchase to reward loyalty and control inventory. Even without experience in programming, he was able to articulate job specs for this custom plugin to a freelance developer he found on Upwork.
An unlikely cross-continental friendship was made with Mohamed in Pakistan, who built a custom plugin for Michael — read the whitepaper about this very situation — resulting in the creation of a neat little allocation plugin used by the store.
In situations where products have limited availability and demand exceeds supply, this plugin means a shop manager can ensure and control a customer's opportunity to purchase, set maximum quantity limits for each product, or apply different maximums for different customers to reward their loyalty. It's everything a small batch wine store needs.
Below are a few screenshots from the team's WooCommerce Product Allocation plugin which, in the spirit of open source, is available for free on WordPress.org.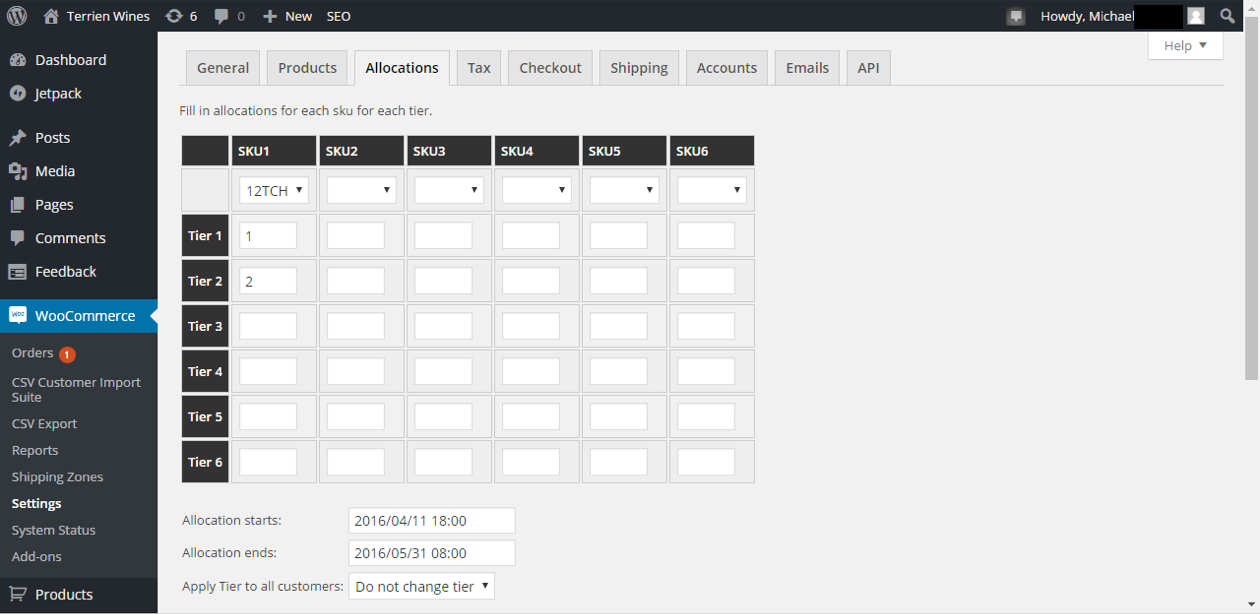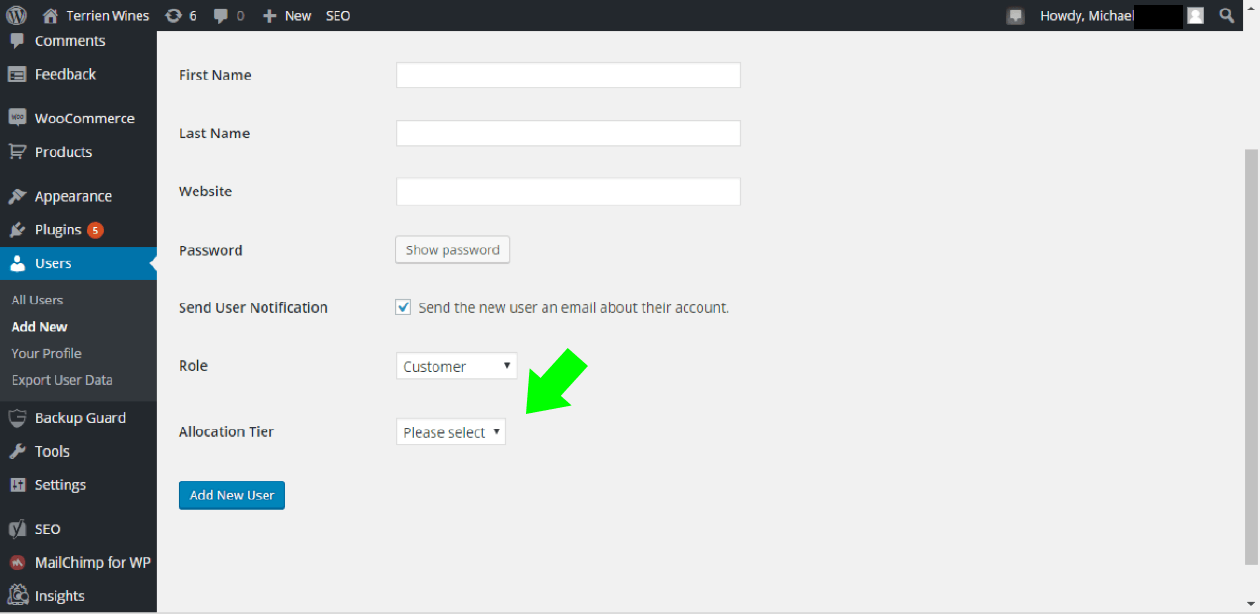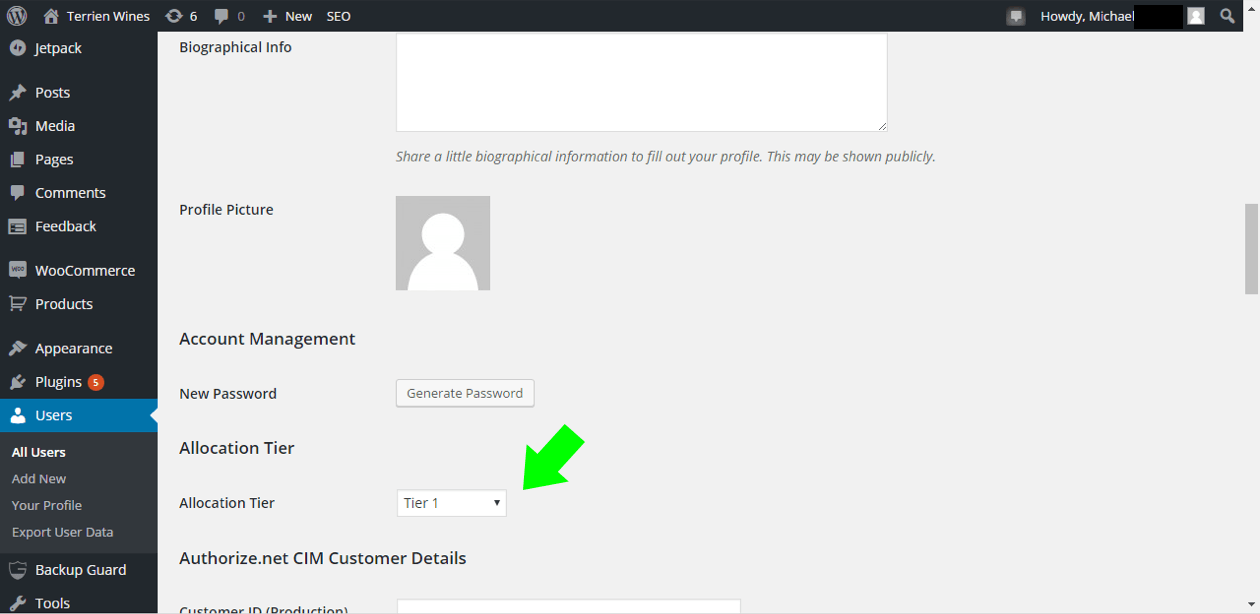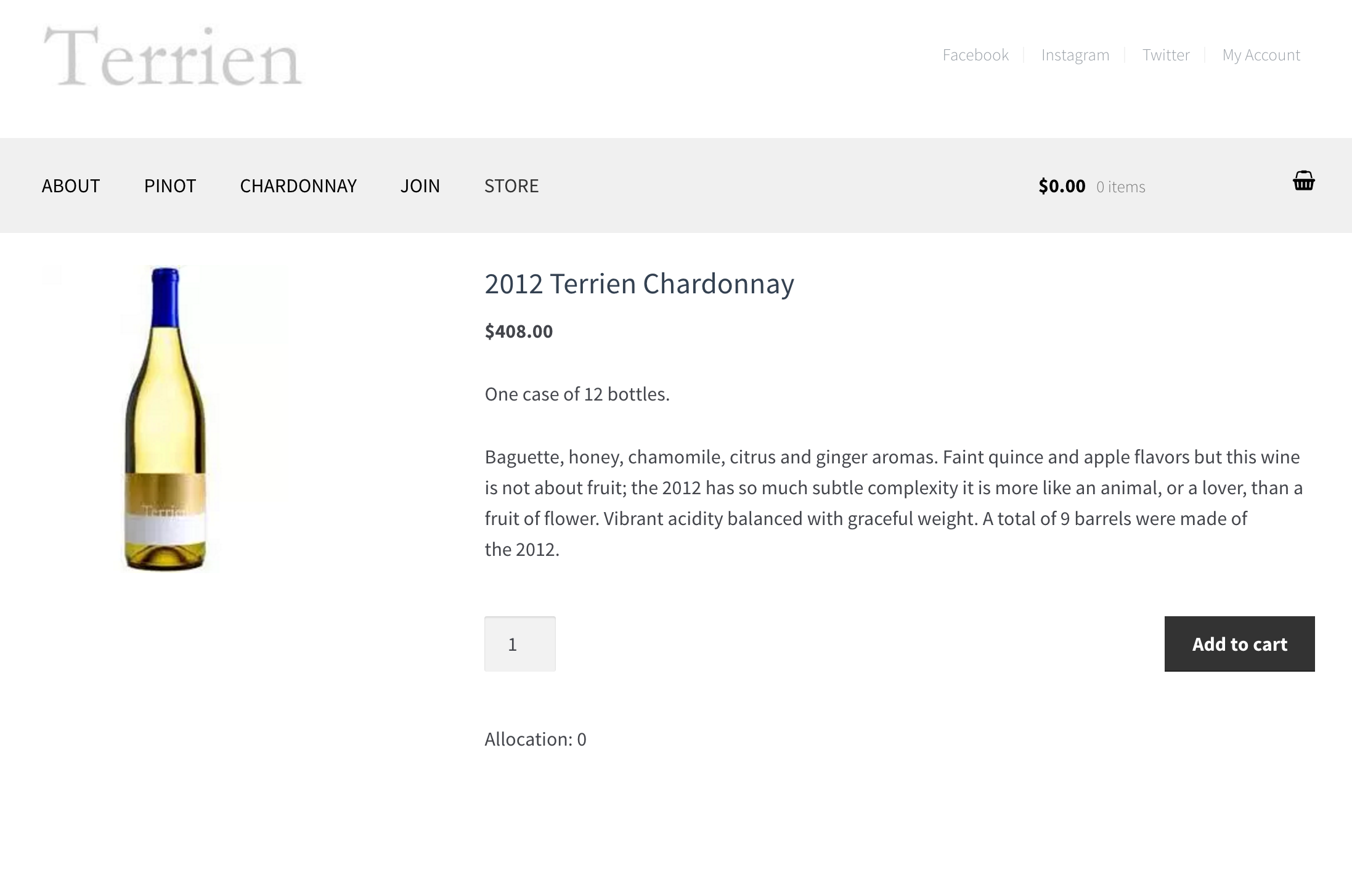 Saving even more money with a free theme customized just for the wine industry
The Terrien site is pretty bare bones as far as custom design is concerned. They are currently using the Storefront theme — a flagship WooCommerce theme — pretty much out-of-the-box with minimal CSS customization. As Storefront is free, this is even more money saved.
For an example of how it's possible to customize Storefront for your own needs, check out this modification of Bookshop that we've created as a hat tip to all the small batchers out there.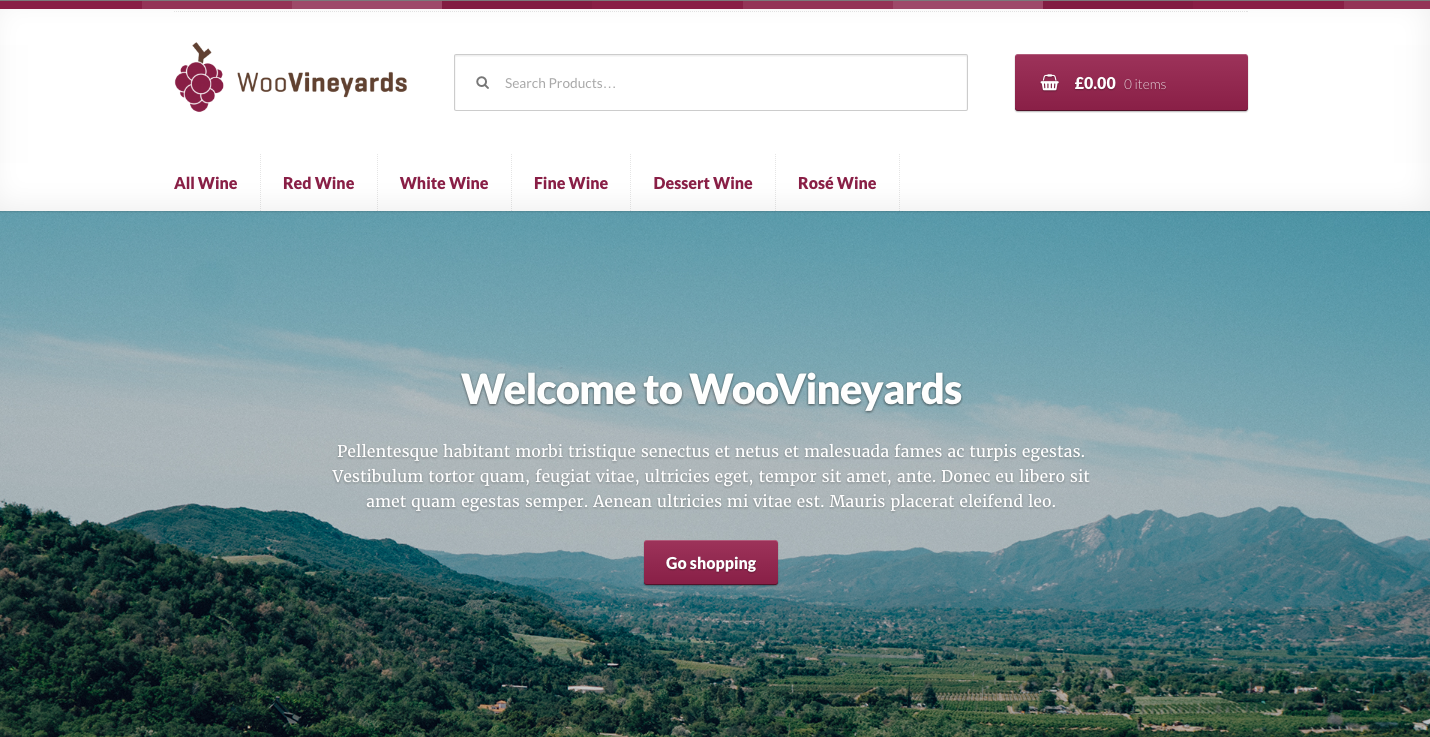 It's simple to accomplish something like this (or the Terrien design) for yourself. Colors are all controlled via a single menu, and minimal code is involved. If you're new to WordPress or WooCommerce, the learning curve to attaining a customized theme is quite low — saving you not only cash, but time and hassle as well.
The right platform saves wine makers valuable time and money
By using WordPress with the WooCommerce plus a once off customization, it was possible for Michael to replicate the allocation model for just $179 per year. This compares rather favorably to other wine selling platforms' least expensive offering for allocated sales, which start at approximately $4,200 per year.
If you go this route, "you have to do it yourself and be willing to get stuck in under the hood," says Michael. But with a little time, learning, or help from an expert you will be able to build something that does exactly what you need, for far less.
An unexpected bonus: community. Working with WordPress and WooCommerce puts an entrepreneur in good company:
When you are out on a limb doing something that no one else is doing, as an entrepreneur you are ultimately and always by yourself. It is you that has to make it work and no one else. I appreciate the sense of community that has opened up to me working in the WordPress environment. I thought this would be hugely isolating and yet it has ended up making me feel much more of a community member.
Sounds like a winner to us.
In conclusion, if you've got an idea for an eCommerce store, think twice about opting for a proprietary system or shelling out money monthly. It could be that investing some time in learning to use an open source system will save you time, money, and headaches in the long run.
Got experience selling wine online and have some advice to offer our readers? Giving the WooCommerce Product Allocation plugin a spin? Tell us what you think in the comments, we'd be delighted to hear from you.
Interested to learn more about selling wine with WooCommerce? Check out the two use cases below:
Mix 'n Match Use Case: Wine Box: You've recently started selling wine online, but instead of selling your cheaper range per individual bottle you'd prefer to sell them per crate. However, you don't really care which bottle in that range people purchase: the white, the rosé, or the red. So you want to let them choose which twelve bottles of that range they want to add to their crate.
Memberships Use Case: Wine Club: You already distribute wine but want to start a wine club offering a personalized selection for loyal customers who have more exclusive tastes. People in the wine club enjoy special offers, can purchase unique wine that others can't, and have access to an exclusive wine guide.
P.S If you're wondering about the blueberries, Michael also makes blueberry sparkling wine! Check it out.