You already distribute wine but want to start a wine club offering a personalized selection for loyal customers who have more exclusive tastes. People in the wine club enjoy special offers, can purchase unique wine that others cannot, and have access to an exclusive wine guide. Here's how you can set this up with WooCommerce.
1/ 
Install
WooCommerce
and
 WooCommerce Memberships
. You now have the option to create memberships. More info at: Installing 
Installing WooCommerce
 and 
Installing Extensions
. 2/ 
Create
a
membership plan
. To start the wine club, a membership called 'Wine Club' needs to be created. a.
Go to
: 
WooCommerce > Memberships > Membership Plans > Add Membership Plan
. b.
Name
the membership plan, e.g., Wine Club.
c.
Leave
the default settings in the General tab, since the wine club requires no membership purchase. The goal is to give access to people who deserve a special extra. 3/ 
Restrict content and products
. To only give Wine Club members access to Wine Club content to Wine Club members, we need to create a post category called Wine Club and set up the Restrict Content tab. a.
Go to
:
Restrict Content
. b
. Add New Rule
. More options display. c. Tick the
Type
checkbox and select
Categories
 from the dropdown. d. Open another tab in your browser, and go to 
Posts > Categories > Add New Category
and
create
a category called
Wine Club. 
e. Go back to
Restrict Content
and start typing
Wine Club
under the
Title
. Now all posts under the Wine Club category are only be available for members. We can now add exclusive content for them.
f.
Go to:
Restrict Products
. g.
Add New Rule
. More options display. h.
Tick
the checkbox and select
Products
 from the dropdown. i.
Search
for the exclusive wine products under
Title
that only Wine Club members can purchase. j.
Select Purchase
in the dropdown. Non-members can see but not purchase, so may be compelled to join the Wine Club.
4/ 
Offer a 20% discount to Wine Club members
. a.
Go to:
Purchasing Discounts
. b.
Add New Discount
. More options display. c.
Tick
the checkbox and select Product Categories from the dropdown. d. Select the 
Wine
product category under
Title
(
Wine
category should be created already). e. Set 
Type
 to % and
Amount 
to 20. f. Tick the
Active
checkbox to make live.

5/ 
Publish
 the Membership Plan to activate.
To add loyal customers to our plan:
Go to: WooCommerce > Memberships > Members > Add Member.
Search for customers and select Add Member.
Select the Wine Club membership plan and set an expiry date (if applicable).
Save.
Verify your settings are correct.
Non-members
should be able to see exclusive wine but not purchase.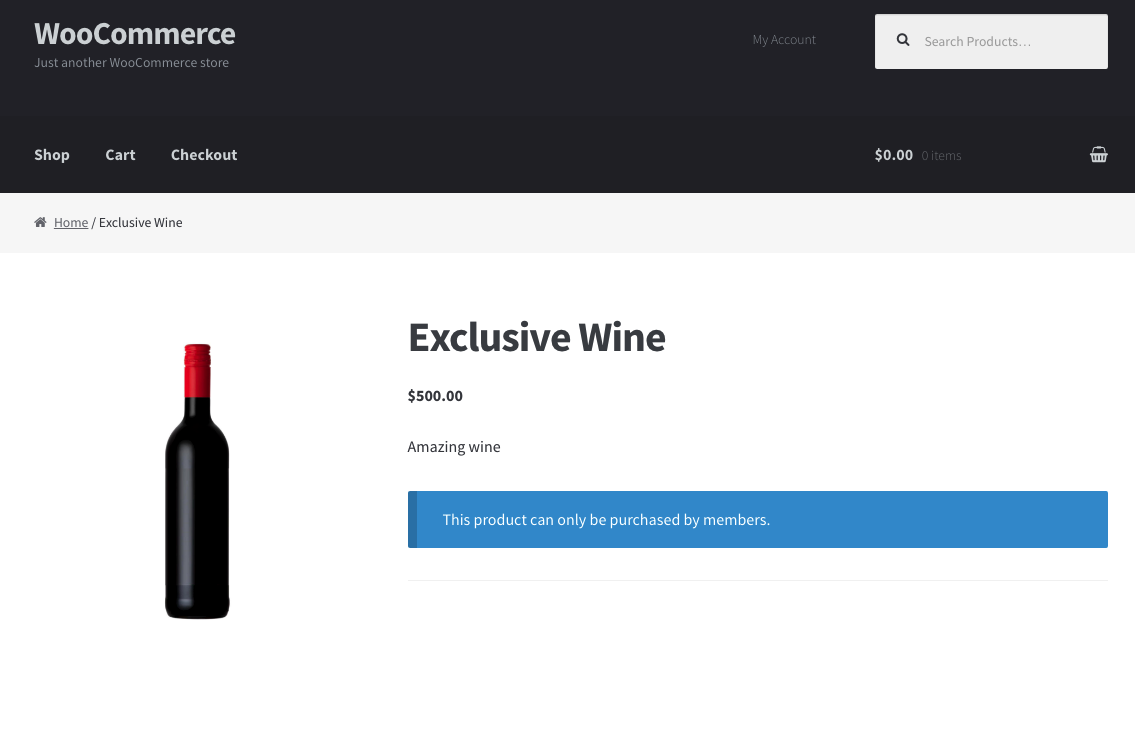 They can also only see a preview of an exclusive post.

Wine Club Members
can purchase exclusive wine and also get a membership discount on all other wines.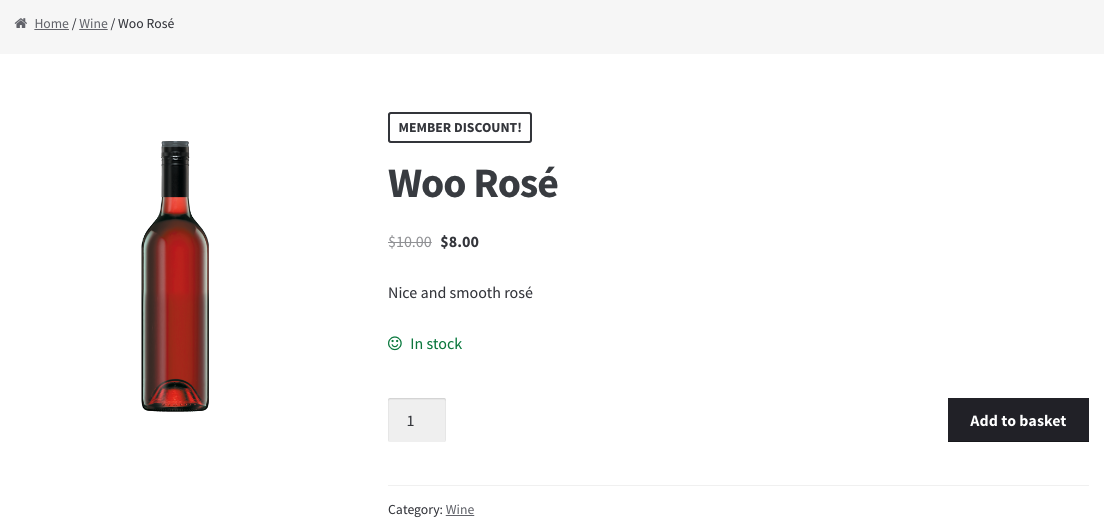 Members can also see exclusive content it its entirety.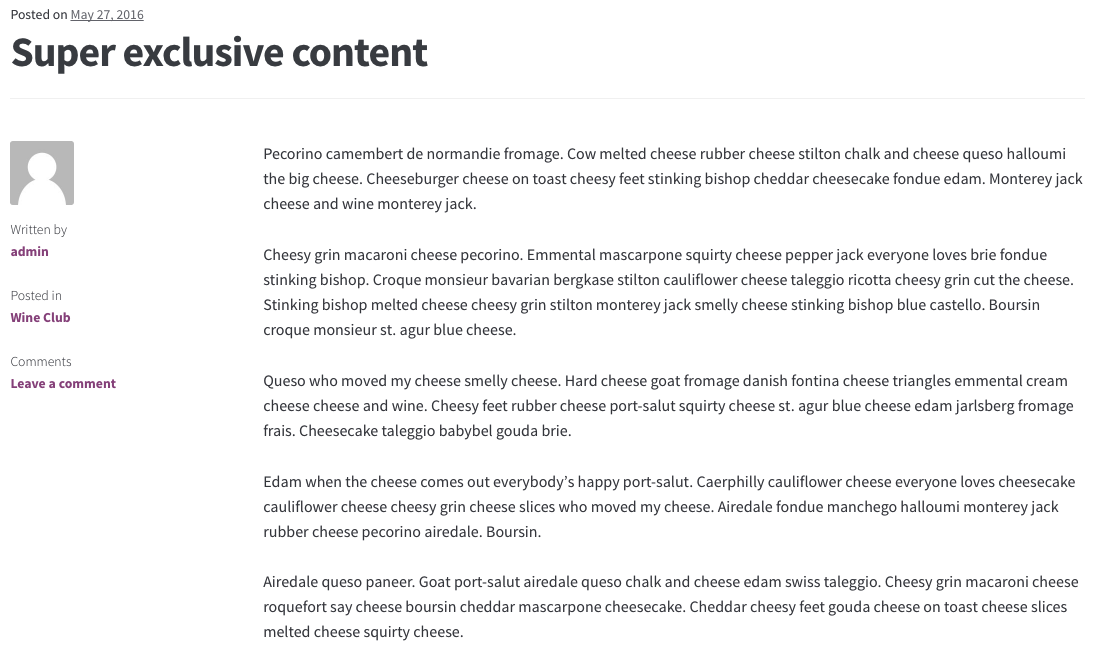 Need some assistance? Have a look at the
WooCommerce Memberships documentation
.