Over busy seasons when attention spans are limited and competition is rife, smart optimization of your store's landing pages is a way to give your store an edge.
If a shopper has two seconds to choose between a store with a busy homepage and another with a targeted page that speaks exactly to their needs, well, that single page might make all the difference.
In this post, we'll take a look at what landing pages are, how to optimize them for holiday shoppers, and explore a few new pages you might need to convert more of those clicks into solid sales.
Why You Need to Think About Landing Pages
Landing pages are not magical things that turn all of your visitors into customers in the blink of an eye. There are two big differences between these pages and other pages on your store:
Landing pages are the ones that shoppers most commonly arrive (or "land") on from search, and/or
You usually have a specific goal or objective for these pages, ex. show specific content, explain the benefits of a single product, and so on.
Landing pages, as we explained in this previous post, can really be nearly any existing page on your store. Because search engines can and do recommend all of your pages to searchers, even your most obscure pages could be the first impression a visitor gets of your store.
Thus, if a particular page on your store is more likely to be where shoppers start their journey than others, or if you're intentionally introducing new customers to your products and brand with a specific page, it makes sense to optimize it for best results.
Let's talk about what kind of optimizations you should be doing around the holiday season.
How to Optimize Your Existing Landing Pages for Holiday shoppers
What you should realize now is this: a new customer could meet you on your homepage just as easily as they could a specific product page or a special "save 30% on our holiday sale" page.
There's no reason for you to waste time evaluating and updating every single page on your store, though. Instead, think about your pages broadly and ask these questions:
Does every page have a call to action? For product pages, this one's easy — "add to cart" is your call to action. For others, it might be "read this" or "contact us for help." Think about whether or not a shopper will understand what you want them to do next.
Is the call to action obvious? Are your "add to cart" buttons large enough? Do you have links where you need them (ex. is "contact us" linked to a form or email address)? Is your text compelling?
Does every page serve a purpose to your customers? If a page is helping you rank well in searches but has no way to direct visitors to products or services, it's not really serving a purpose to the people who matter most.
If a shopper starts at one page, can they easily move to another? Have a look at your main navigation (it should be present on every page, except perhaps during the checkout process), breadcrumb links, and footer.
Can a shopper "start over" with ease? This means links back to your homepage, a "Home" link, or even the accessibility of the search box.
For some pages, the answers to these questions will be "yes, definitely" while others may give you pause. You will more than likely find yourself adding a few links and calls to action to pages that are popular but not used to sell products directly.
If you want to know exactly which pages receive the most traffic on your store, integrate your store with Google Analytics and use their reports to explore your store's activity.
Four Ideas for New Landing Pages You Can Use This Holiday Season
Of course, your existing pages might not always cut it. Sometimes you may need special pages to greet shoppers, show off new goods or offers, or simply explain your brand to a specific audience.
Here are some basic landing pages you might consider creating for the holiday shopping season, and how they can help you convert more curious clicks into sales.
1. Welcome holiday shoppers with a temporary holiday landing page
We've explained in previous posts how you can improve and optimize your store's homepage for better results. But over the holidays, the homepage might not be where you want shoppers to start their journey.
One idea is to create a landing page where you curate everything pertinent to holiday shoppers — gift-worthy products, coupon codes, information on sales, your shipping deadlines, and so on. This collects all of this otherwise scattered information into one spot — an easy starting point.
Now, temporarily replace key inbound links to your homepage with a link to this page. This might mean editing the links in your social media profiles, static links in your email templates, and so on.
The idea is to send what is likely to be holiday traffic here instead of your homepage. If shoppers come to this page, they're going to see targeted, relevant offers and a selection of your best products… which may make them more likely to buy.
2. Use a page to build an email list for your holiday campaign
If you signed up for our WooCommerce & Friends Holiday Tips emails, you likely did so via our landing page.
We used a landing page to encourage those selling with WooCommerce to sign up for four weeks of educational emails. The landing page was accessible via an email sent out to our list of WooCommerce customers, plus linked from our homepage for a short period of time.
You can do something just like this to collect signups for your own email list. Want to send out coupons? Just planning to show off new products? Any approach is fine.
If you're using MailChimp with WooCommerce (we are!), you can use MailChimp's Form Builder to create signup form code that gets embedded right into a new WordPress Page. You don't even need to make it look fancy — just get the form working.
One tip: make sure customers know why they should sign up for email. We tried to explain what we'd be sending, plus who the emails (and the blog posts we link to) are for. For you, this might mean saying "sign up to receive exclusive offers" or even specifically saying "email subscribers will get a 30% off coupon on Black Friday."
3. Direct email recipients to exactly what they need
Once you've got those email subscribers, of course, you want them to feel special. They've given you the privilege of popping into their inbox on occasion; if your messages fall flat or become annoying, they won't hesitate to take it away.
One idea to keep them happy with you: build a landing page (or pages) for visitors clicking through from email, including specific email offers. For example:
If you promote a sale for BOGO on select pairs of shoes, create and link to page that shows only the eligible pairs (so they don't have to figure this out themselves).
If you send a coupon for 25% off all cookware, create a landing page with the coupon code on it (which reduces the need for shoppers to dig around in their email) and containing the cookware products.
Just want to promote great holiday gift ideas? Put everything you mention in your email on a "great holiday gift ideas" page, too.
You can use shortcodes with WooCommerce to list these products out on any new page. Different shortcodes will allow you to list and order different items, so experiment and see what you can come up with. 🙂
4. Create a page for existing customers — and promote it with remarketing
As we've mentioned previously, research shows that your existing customers are the ones most likely to buy from you. Why not take advantage of this during the holiday shopping season?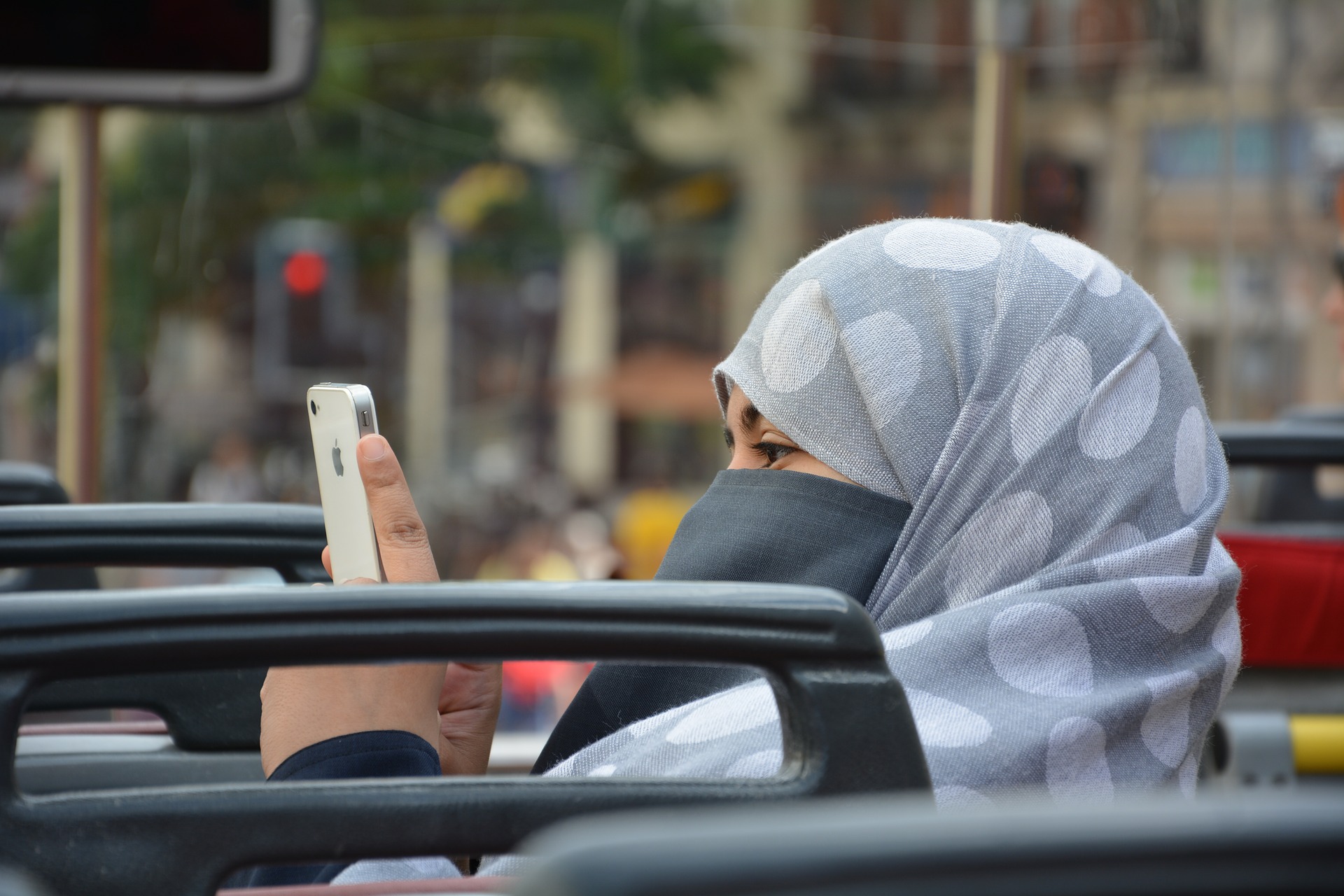 Remarketing is a great way to bring existing shoppers back for some holiday purchases. For this approach, you'll want to start by building a page that clearly targets customers who already know who you are and what you sell. It might contain:
Some kind of "welcome back" or "shop with us again" messaging
An invitation to see what's new (ex. products, plans, subscriptions…)
A gift for returning, like an exclusive discount or reward
Once you have the page in place, grab the URL and start getting it out to customers who have already purchased from you. You can send customers who have already purchased from you an email, or create Facebook remarketing ads that point to it — those are just two ideas.
The idea behind this page is to make former customers feel valued and excited about shopping with you again. You might be surprised by how much of an impact this can have on your sales!
How to Create Landing Pages with WooCommerce
Keen to create a landing page? No problem — the publishing power of WordPress makes this a cinch.
The best way to go about this is to simply create a new page as you would normally, by selecting Pages > Add New. Give your page a custom URL and add it to your navigation (unless you want to hide it for some reason).
If you want the page to have a custom design that doesn't match the look or feel of your store, you should look into creating a child theme or working with a developer. A word of caution, however: it's usually best to create pages that closely match your existing theme, otherwise shoppers might wonder if they're at the right place!
You only have a few seconds to convince new visitors to your store to take action. But with clear language, targeted offers, and perhaps a special page or two, you can turn their curious clicks into adds-to-carts.
We hope these tips have given you a clear course of action to take with your new or existing landing pages. Give them a try before the holiday season gets fully underway and let us know how things turn out.