Commercial WooCommerce extensions are great. You get premium support and advanced functionality. But it's always worth keeping an eye on the free offerings on WordPress.org. Occasionally there are gems to be uncovered.
With WooCommerce passing 1 million free downloads this week it seems like the perfect time to highlight some other useful free plugins.
Product Archives Customiser
Allows you to customise WooCommerce product archives. Change the number of product columns and the number of products displayed per page. Toggle the display of core elements and enable some that are not included in WooCommerce core such as stock levels and product categories.
Sold Out Products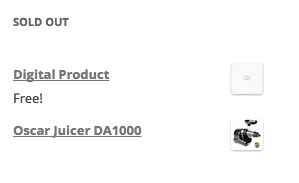 "WooCommerce Sold Out Products" enhances the built-in WooCommerce functionality by adding a Widget and Shortcode for displaying sold out products. The WooCommerce Sold Out Products extension uses native WooCommerce functionality ensuring that the widget and shortcode content for the sold out products integrates with your current WooCommerce templates ensuring uniformity on your WooCommerce store.
Smart Sale Badge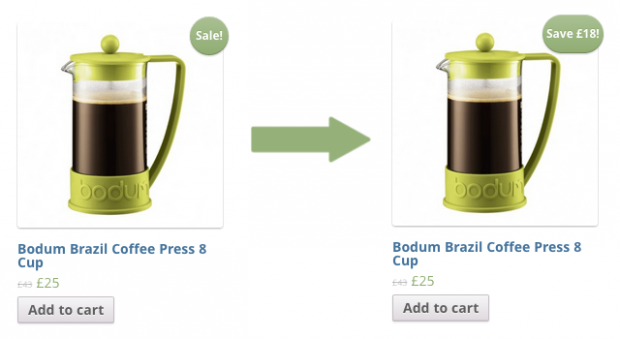 "WooCommerce Smart Sale Badge" enhances the built-in sale badge by displaying the total saving amount a customer will receive. The plugin works with all the WooCommerce product types – simple and external products will display a badge that says 'Save $X!', while variable and grouped products will display 'Save up to $X!'.
Bundle Style Coupons
Enables store owners to make a coupon only apply when all products required for it are in the cart. When you want to run a bundle deal, for three products, all those three products need to be in the cart before the coupon works.
Product Details Customiser

Allows you to customise WooCommerce product details pages. Show / Hide core components like product imagery, tabs, upsells and related products.
Email Validation
"WooCommerce Email Validation" is a small extension for WooCommerce that adds a 'confirm email address' field to the checkout page as a required field. This will ensure that your customers will enter a correct email address, making managing your orders far easier and more reliable. If a customer's email address does not match up then they will receive a standard validation error on the checkout page informing them that they need to make sure that their email addresses are the same.
Menu Cart

This plugin installs a shopping cart button in the navigation bar. The plugin takes less than a minute to setup, and includes the following options:
Display cart icon, or only items/prices.
Display items only, price only, or both.
Display always, or only when there are items in the cart.
Float left, float right, or use your menu's default settings.
Bitcoin Payments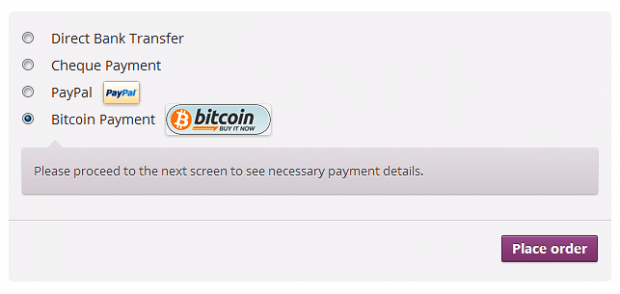 As the name suggests Bitcoin Payments for WooCommerce is a WordPress plugin that allows to accept bitcoins at WooCommerce-powered online stores.
Improvely for WooCommerce
Improvely makes you a smarter store owner. You'll know exactly how each of your new customers found your store without asking them – the specific website link they clicked, search they typed into Google, or ad they clicked to get to your site. All you need is WooCommerce, an Improvely account and about 60 seconds…
New Product Badge
A very simple plugin that displays a 'new' badge on products that were published in the last x days. X is defined on the catalog tab of the WooCommerce settings screen.
Your Favorite?
Have we missed one? What's that one free WooCommerce extension that you couldn't live without?
Like free WooCommerce stuff?
Be sure to check out our previous roundup of free WooCommerce extensions.