Save time & money with WooCommerce Shipping
Print labels right from your WooCommerce dashboard and instantly save.
NEW: You can now print labels for USPS and DHL.
Prices shown in USD and exclude VAT.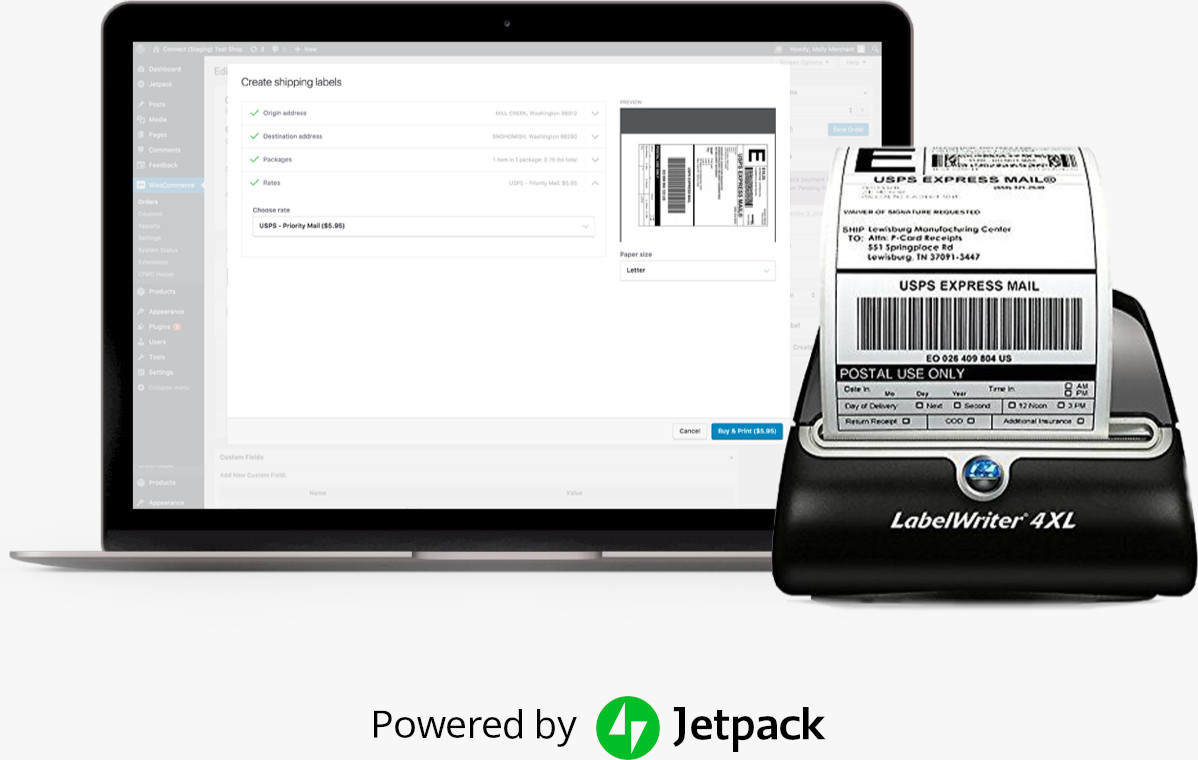 Built into WooCommerce
Stop copy-and-pasting order details into fulfillment software. WooCommerce Shipping is built right into your WooCommerce dashboard.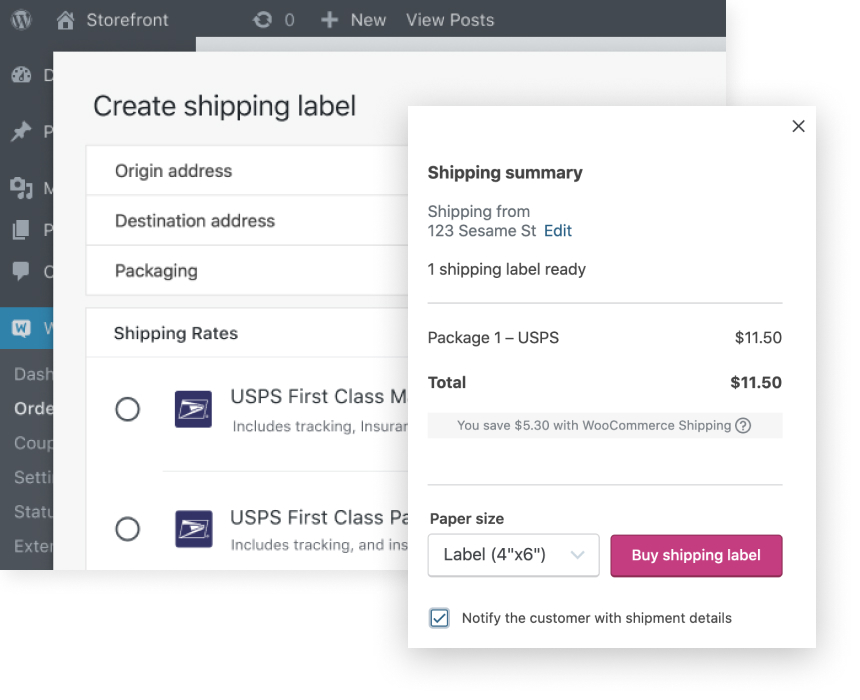 Print and save
Save on shipping and save time by printing your own labels. Drop off prepared packages without having to wait in line at the post office.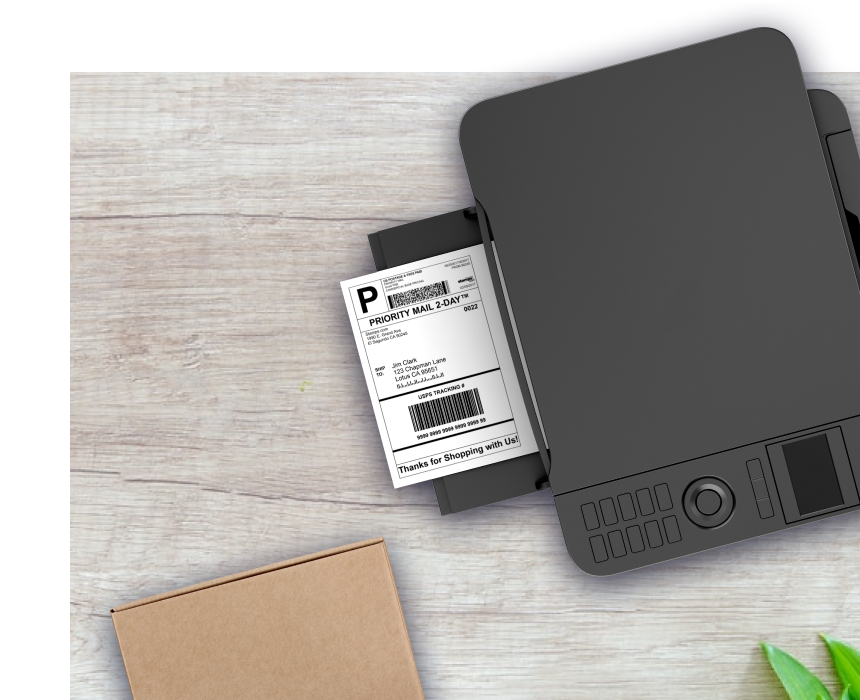 NEW: Available for USPS & DHL
A happier way to ship awaits. Print discounted labels for domestic and international shipments right from your WooCommerce dashboard today!
Prices shown in USD and exclude VAT.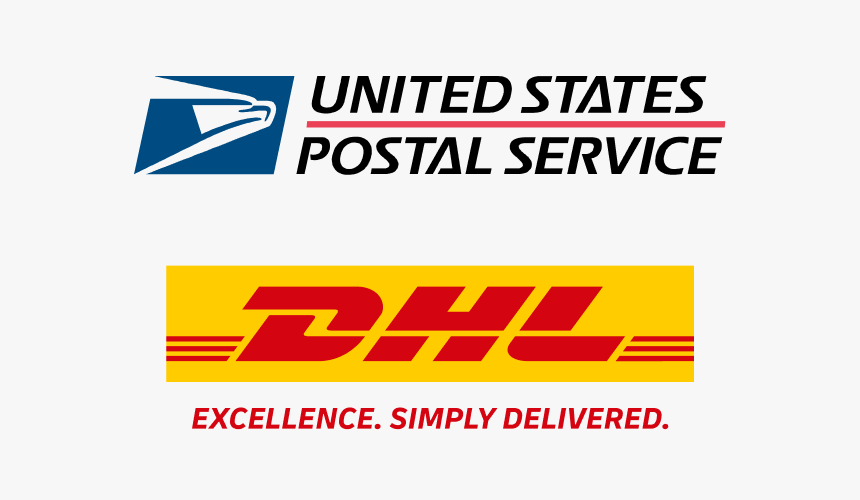 FAQs
How much does this service cost?
WooCommerce Shipping is free to install – no markup, no monthly fees, and no hidden costs.
By using WooCommerce Shipping, you'll automatically save on USPS and DHL rates.
Can I display accurate USPS shipping rates to my customers during the checkout?
Yes, by using the USPS Shipping Method extension. It will get rates directly from USPS and display and charge them to your customers at checkout.
What if I'm not in the US?
We're working on adding more providers and services so that more stores can get the benefits of WooCommerce Shipping. In the meantime, solutions like ShipStation and Shippo offer label printing for carriers outside of the US.
30-day money-back guarantee
Support teams across the world
Safe and secure online payment