tl;dr  The image resizing script, Timthumb, has been retired. We're removing Timthumb from the WooFramework. Please update your copy of the WooFramework and run the "Remove Timthumb" feature we've added, to ensure your website remains secure and up to date.
At the beginning of October we announced that we would be officially retiring Timthumb, the image manipulation library that has been used in many popular WordPress themes for years, from our themes including our WooFramework.
Why?
The main reason is ultimately improved security, as Timthumb itself is no longer under development, and this means that no improvements, bug fixes, or security holes will be patched by its creators.
WordPress has also come a long way in terms of how it handles images, and there is no reason to use a third party library anymore.  We've kept Timthumb in our themes for a long time mostly due to our commitment to backwards compatibility in all our products.
Changes
You will notice the following theme options will no longer appear in your themes,

thumb.php in the WooFramework will be empty (because deleting the file will not work for all users due to server file permissions),
woo_image() logic is now improved with less code,
You won't need to use the post image upload field anymore, as you will now use the Featured Image, more on that below.
How does this affect me?
Security will be instantly improved,
You'll be using the WordPress Featured Image facility, directly in WordPress core,
Improving load time.
If you do run into any image resizing issues, simply use the free regenerate thumbnails plugin and this should resolve that issue.
What do I need to do?
The first thing you should do before you update your WooFramework, is to backup your site. We always advise to test all major changes on a staging site first, and then on your production site to avoid any unexpected issues.
Once you have updated your WooFramework, you will see a new menu item under your theme and options settings called "Remove Timthumb"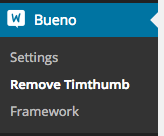 Navigate to this screen and click the Remove Timthumb button, all your images that have been uploaded using the old image upload field will be converted to Featured Images and added to your media library!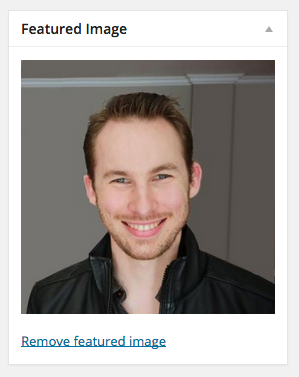 The "Remove Timthumb" menu items will now remove themselves and you can continue creating awesome content on your site!
Future Proof
Your site is now not only more secure, but it is better future proofed as it now uses the Featured Images functionality that is part of WordPress core, instead of a third party library.
Please Note
: This does not affect our latest theme,
Storefront
, as it does not include Timthumb or the WooFramework.