Is there a strategy behind the way you price your products?
The obvious strategy is usually something along the lines of balancing the need for profit and the desire to appeal to consumers. Around the holidays, it's often solely the desire to gain attention, or offer the best deal.
But these aren't the only pricing strategies out there — not by a long shot. This isn't to say that you shouldn't be mindful of margins, or consider your competition. But you should be thinking about the psychology of your shoppers, too, and what beyond the lowest price motivates them to click "buy."
It's not always what you'd expect. Sometimes it's the context around the price. Sometimes it's even the fact that you've presented multiple options!
Let's have a look at some clever product pricing strategies you can use to increase sales online. But first, we'll dive a bit deeper into why having the lowest price possible isn't always the best idea.
Why the cheapest price isn't always the best one
It's true — customers comparison shop, wait for sales, and sometimes even go out of their way to find coupon codes. But not every store will find success by undercutting their competition.
Many of us have seen counterfeit versions of name brand purses and wallets for sale along the streets of major cities. We're conditioned, from those experiences, to understand that the price is low because the item isn't legitimate. You know the saying: if it looks too good to be true…
In some cases, an unexpectedly low price can erode the trust of potential customers. Luxury items, certain name brand goods, and electronics are expected to fall within a certain price range. If they don't, shoppers might wonder "is this real?"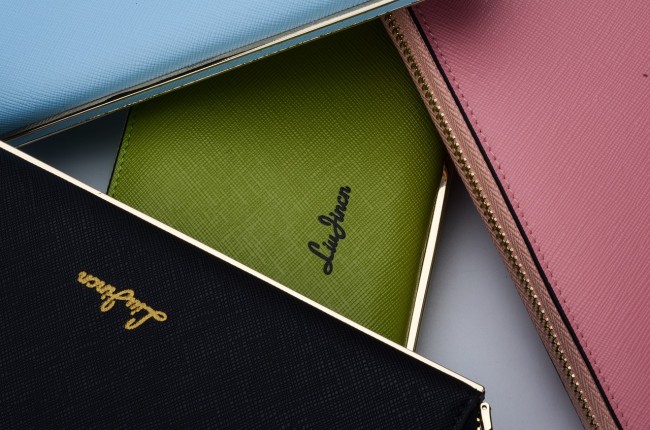 Even everyday items like clothing can suffer from this problem. A $50 shirt is expected to hold up. A $25 shirt, probably still great. But a $5 shirt? We're conditioned to think it's too cheap to last — that it has to be priced so low for a reason.
This brings us to the point of this post: instead of focusing entirely on running sales, there are a few other pricing strategies you can use to increase conversions. Let's have a look at them now.
Offer discounts… but only for orders with more than one product
Although unexpectedly low prices can erode trust, customers still do love their discounts. Even a tiny bit of savings — real or perceived — can be enough to motivate a purchase.
Having said that, you might not be too keen to discount everything in your store. Or you might hope to avoid impacting your margins with a coupon code, because 20% off one specific item is doable, but on another might mean a loss.
The solution? Offer a discount in exchange for a bigger purchase. This can help keep your margins intact, and incentivize higher spending.
This is exactly what the Dynamic Pricing extension was made for. With this WooCommerce extension, you can create discounts that automatically apply to carts over a certain amount. Or you can opt to discount carts containing more than one item from the same category.
For some more advice on discounting your orders based on criteria like quantity or product category, have a look at this post on smart discounts. We created it for the holidays, but you can use the ideas at any time.
Have plans, tiers, or comparable goods? Try anchoring
Choices are great. But too many choices can be overwhelming, especially when they're similar, or your customers can't easily understand the differences between them.
You might have a specific product, plan, or subscription tier that you want customers to choose. You don't always expect them to pick the priciest one, but you also don't want them to opt for the cheapest, either. The best way to steer them in the right direction involves a strategy called anchoring.
Anchoring involves presenting an expensive or feature-rich option first, which the shopper will fixate on. As a result, the following option(s) will seem far more reasonable.
This won't necessarily cause the shopper to choose the least expensive option, however. In fact, fear of missing out on options — because they're still fixated on that first item — often causes shoppers to avoid the least expensive option entirely.
Have software plans or subscriptions? This should be simple to test out. Have comparable products? Consider creating a "compare these items" page with some anchoring action, and watch your sales to see what happens.
Reframe your pricing: per-month is more attractive than per-year, and deposits make an item affordable
Perhaps you have some items that are paid for with subscriptions, like software or a monthly delivery. Do you ask for your customers to pre-pay for the entire subscription up front?
Consider offering per-month pricing where you can — it makes these items look far more affordable. Most shoppers can't afford to front the cost of a full subscription up front… but even if they can, you're asking them to pay for something they might not see in its entirety for a year or so.
If the product your customer is paying for won't fully be delivered for a long time, reframe their prices by giving them the option to pay for little bits at a time — it's much more in line with what they're actually receiving.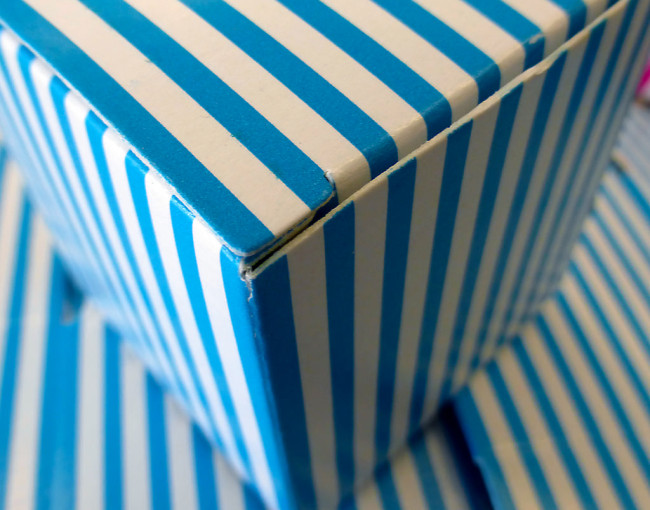 Speaking of paying for little bits, some single, non-subscription goods are expensive no matter which way you look at it. Motivating customers to make a purchase can be tough even if they do have the money.
So for these items, here's a way to reframe their pricing: split up the cost. This might mean allowing your customer to split the cost into a few equal payments, or perhaps placing a deposit and agreeing to pay for the rest by a specific date.
Splitting up the cost puts an expensive product within reach, but avoids the tricky business of using credit or accruing debt. It also makes your store look quite friendly, to boot!
Looking for a way to accept deposits or partial payments on your products? Have a peek at WooCommerce Deposits — it gives you all that, plus the ability to set up payment plans of your choosing.
Offer special prices, but only for members
If you have a program for members (or you want to) and you also want to boost your conversion rate, try this idea on for size.
Someone who's gone through the hassle of becoming a member should be rewarded, right? So perhaps you'd be willing to offer occasional deals, or even an "everyday 5% discount," to your members. Either approach can:
Make existing members more likely to shop with you frequently (they're being rewarded for their behavior, and they likely can't get that discount elsewhere)
Nudge non-members to sign up so they get said discount (a few minutes of their time is well worth it in exchange for the savings/potential other benefits)
Want to take benefit number two a step further? Try hiding the member-only prices from anyone who's not logged in as a member. (A perk of WooCommerce Memberships: you can hide and unhide member-only content as you please.) This will make visitors so curious that they have to sign up to see what that price is.
And once they're signed up, they might as well buy, right? 😉
A final thought: don't be afraid to add context to your choice of pricing
A lot of love goes into your products. Whether they're handcrafted in your home or hand-picked by your team, you know full well how much time and thought you put into curating the perfect items for your store.
For many store owners, that love, time, and energy is reflected in their product pricing — obviously, it has to be, or else no one would be in business. But without context, it can be difficult for customers to understand that your pricing isn't structured around making a 500% profit.
Don't be afraid to give context to alleviate the concerns of shoppers who might not understand why an item is priced the way it is. For example, you might want to add bullet points explaining what a shirt is made of, because 100% cotton costs more than a blend.
Some ideas for context clues that can make shoppers feel more secure about your prices:
Talk about what went into each item — whether it's materials or simply the time you spent carefully hand-picking it.
Tell your story. Did you start your company in your garage? Are all your hand-knit scarves still hand-knit? Do you still put a handwritten note in each box? Share those details.
Explain what sets you apart from competitors — sure, lots of companies sell laptop cases, but maybe yours is the only one with a dedicated, easy-access spot for the charger.
Be aware of possible niches. Some items appeal to specific groups. If you use vegan leather, say so; if you employ an all-woman team, shout it from the rooftops.
The most attractive price isn't always the lowest one
Deciding how to price a product can be a challenge — and that's an understatement. Plenty of factors go into your decision, including psychology.
Undercutting your competition or having the lowest price possible isn't always what you should do to motivate sales. Give one of these clever product pricing strategies a shot, and see how your customers react.
Have any questions about pricing your products effectively? Or any strategies of your own to share? You know what to do — leave a comment below, we'd love to hear from you.