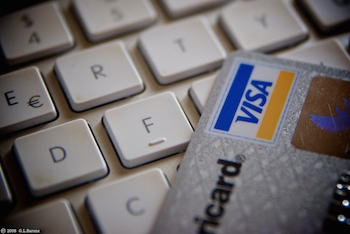 Unless you've been living under a rock, you know that blogging is important across a wide expanse of industries.
For starters, a blog on your e-commerce site will consistently provide you with a platform on which to share news and information about your company. You can offer coupons, discounts, and make announcements about new products or events.

What you might not know is why it's such a mainstay for businesses – big and small – beyond the obvious "news" element. For instance, did you know that a blog can make information about your products more shareable on social media? Or that a blog offers the perfect avenue for adding new content to your site on a regular basis? What about the impact this has on your site's search engine rank?
All of the above are important factors when building your blog. So with that in mind, let's discuss some tips and tricks for starting your blog with your best foot forward.
What to Include in Your E-Commerce Blog
When you're building an online store, many systems already include a blog feature. Of course, if your store is based on WordPress, this part super easy, since that's what the platform was designed for. But regardless of your chosen CMS or store platform, there are a few things you will always need on your blog, including:
An "About" page: This should probably go without saying, but you need to identify yourself when running an online store. You have to convey a sense of trust if you want customers to open their wallets. But beyond talking about who runs the store, it's also a good idea to highlight who's writing on the blog. Provide a face for the voice of your site. Give people something to identify with.
Product Links: It's easy to go overboard with this, but if you mention a product of yours within a blog post, link to it. The less work your customers have to do to buy your products, the more likely it is they will buy.
Social Media Integration: You need to make it simple for people to follow you on all of the popular social networks and share your content (which we'll discuss in more detail later). A simple WordPress plugin like AddThis or Digg Digg will suffice.
A Call to Action: Again, it's not necessary on every post, but including a call to action (CTA) somewhere is a good idea. Don't just let your potential customers leave your site. Point them where you want them to go to make a purchase. A good idea is to set up a newsletter and allow your blog to serve as a platform for boosting its subscribers.
Search Engine Optimization: You need to develop your blog with readers in mind first, but make sure you're not missing out on any optimization opportunities. And at the very basic level, blogging regularly adds more pages to your site, which means you increase your chances of people finding you through organic search.
Potential Topics
A big challenge to starting a blog is making sure you can produce enough content to keep it going. That is, once you decide on a publishing schedule, you need to stick to it. But this can feel difficult, especially when looking at the big picture. The task of creating new content on a regular basis can feel daunting.
The good news is that it doesn't have to be, especially if you plan ahead. Brainstorm a healthy list of topics and write up several posts before you ever hit publish on your first one. A backlog will make keeping up with your schedule easier. Speaking of which, you don't need to publish something new every day. Once or twice a week is perfectly fine.
As for topics, the following should help you get started:
Highlight an individual product. Talk about how it's made, how it works, or offer an interesting takeaway fact.
Talk about your company. How was it founded? What's your vision for the future?
How-to articles about how to do something related to your products. For instance, if you sell home decor, share things people can do to improve the look of their homes.
Sale announcements or company news.
Your thoughts on an industry-related story pulled from the headlines.
An industry-related meme.
An answer to a customer question.
You get the idea. Your main goal here is to inform and entertain readers. Your blog isn't about the hard sell. It's about establishing your brand as a credible source in your field.
Tell Your Company's Story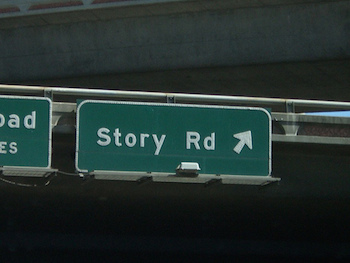 One of the most important roles of an e-commerce blog is to act as a space for you to continually talk about who you are as a company. I don't mean this in a literal, "This is what we're about…" sort of way. Rather, I mean a blog is your place to demonstrate what your company is about by sharing what you find interesting, highlighting employees, and showing your products in action.
While blogs are a written medium, you shouldn't shy away from high-quality photos. It will lend greater authority to what you say and give customers a chance to appreciate your products in their native space.
For instance, if you sell cookware, showing your products being used in a kitchen is a good way to connect the items to an experience. And that will encourage a customer to buy more than any spec sheet ever would.
How to Spread the Word
An important part of maintaining an e-commerce blog is spreading the word about it. A little bit of word of mouth advertising can help but it's bound to be much more effective if you share your content on social media, too. This means promoting your blog posts across social networks. It means sharing tidbits from those posts on Twitter. It means announcing new products on Facebook, and so forth.
But it also means making it easy for people to share information with their followers. There are many social media plugins that accomplish this for WordPress. Share Buttons by AddThis and Super Socializer come to mind. Whatever you decide to go with, remember that the easier you make it for people to share your content, the more likely it is that they will. And if their followers like your content, they'll share it too.
While you might not go viral, doing this will get more eyeballs on your posts, and online that's half the battle.
Conclusion
It's a safe assumption that if you're running an online store, you're already busy. However, it's imperative that you make an effort to start a blog and maintain it regularly. Doing so will attract new visitors to your site, help improve your search engine rank, improve your authority in your industry, and improve your sales numbers. While it is definitely a long-term strategy (blogging very rarely yields overnight success), it's worth the time investment.
Do you have a blog on your e-commerce site? If so, was it difficult for you to get started or did you just hit the ground running with your first idea? Did you create a schedule? I'd love to hear about your strategy and some of the topics you discuss in your blog posts in the comments below.
Image source: Fosforix, umjanedoan